3 amazing Black ancestry discoveries from the Findmypast Community
3-4 minute read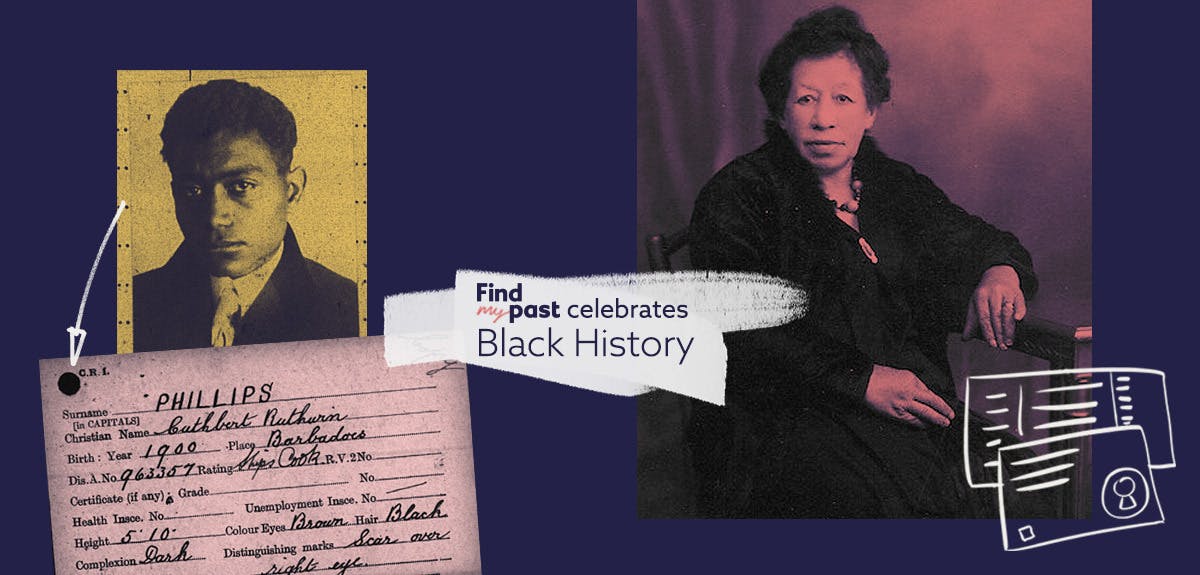 In celebration of Black history, we reached out to you for your family stories and discoveries. As always, we weren't disappointed.
Gain inspiration for your family tree research from these tales of finding photographs, discovering links to slavery and identifying where Black roots originated.
Saul Phillips - photos of my great-grandfathers
I was interested in finding out more about my great-grandparents – all of whom settled in Cardiff due to their links with the maritime industry – none of them were originally from Cardiff. They say Tiger Bay in Cardiff was unique in the way people from different countries would live together – this is where they all settled.
I mentioned my interest to a friend, who told me about the Merchant Seamen Records on Findmypast. I was so excited, particularly because she said there could be photographs.
I didn't wait a moment and came across both great-grandfathers within minutes of searching the records. I found my great-grandfather, Cuthbert Ruthwin Phillips from Barbados, discovered that his father was working in the waterworks in Grenada and saw a photo of him as a young man, aged 20, for the first time.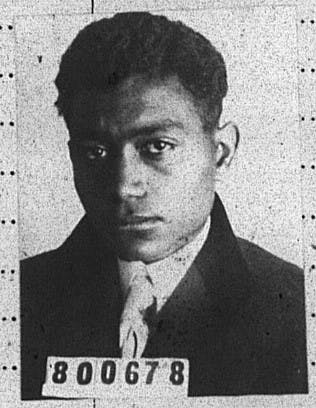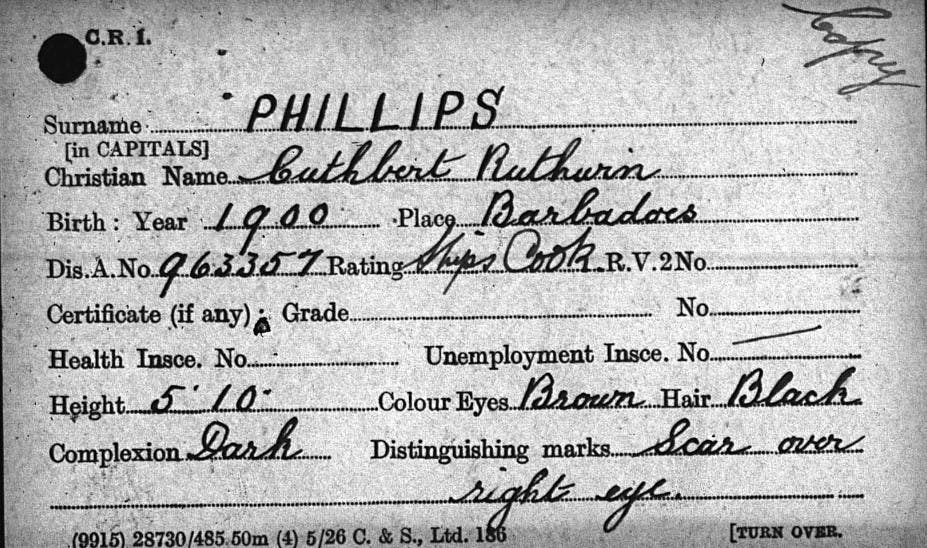 Even more exciting, I found a record of my other great-grandfather, Abraham Farah from Somaliland. Even my late grandmother had never met him, as he died a month before she was born.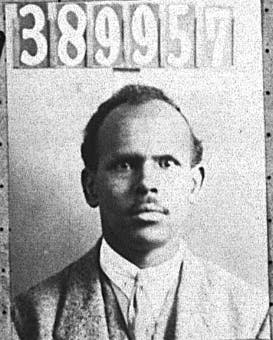 No living family member has even seen a photograph. I clicked 'view image', and there he was – my great-grandfather Abraham as a young man.
"
"I can't describe the feeling of seeing him. He was instantly familiar."
"
While I've found newspaper articles about Cuthbert, I haven't yet found his parents. They were they born in Barbados, or another Caribbean island, or somewhere else completely? My search for my Afro-Caribbean roots continues.
Lindy King - connections to Bahamian slavery
I've been researching my family tree since I was 18 and used to ask my relatives about what they knew. Since then, the internet and websites like Findmypast, as well as DNA testing, have made it easier to research both sides of my family history.
My late father's family were from Lancashire and my mother, Fay Diana Farrington (1932-2011) was born in the Bahamas of mixed parentage, to Ira Willis Farrington and Pearl Melinda Dean. I knew I would have to look into my Caribbean family history.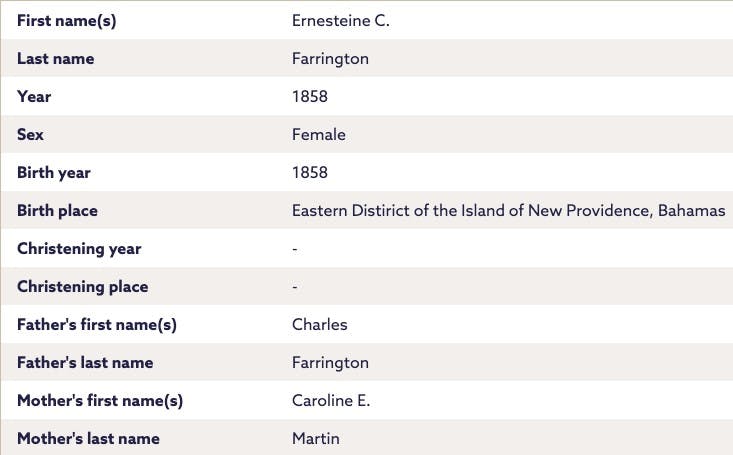 I first visited Nassau aged 13, where my mother was born and raised and started a life-long love of the country.
"
"I normally visit The Bahamas annually to see my family and I spend days in the archives exploring historical records."
"
I've discovered that the first Farrington in the Islands was born in London (William Farrington c. 1774), but travelled to Nassau around 1799 to work at The Bahamas branch of Telfair of London. He became a merchant and acquired lots of land on several islands, dying there in 1839. His children (from 2 marriages, to Bahamians Harriet Roberts Stage and Mary Elizabeth Sturrup) mostly remained in Nassau and married locals.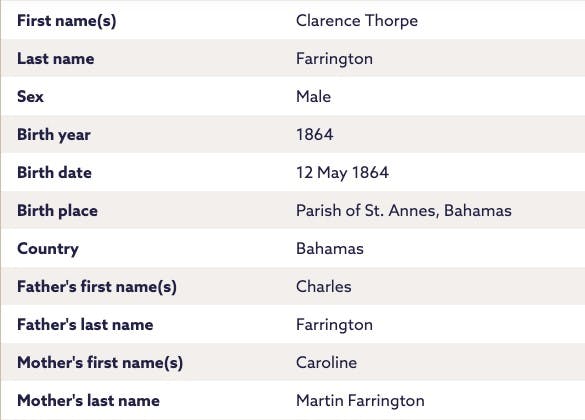 It's a challenge to discover more records at a distance. However, I've found several gems with The National Archives. Wills, in particular, have been a tremendous help, especially William's will. It stated that he owned property on the main street in Nassau and that his children were not to sell it.
At the time of Emancipation, the family owned 80 slaves on various properties in the Bahamas, so I presume they were plantation slaves. This has been confirmed by compensation papers.
It hasn't been easy to discover more about my grandmother due to how records were kept. But, I look forward to returning to the archives, which keep growing, and discovering more of my Caribbean family history.
Gordon Martin - Native American origins
I've been researching my paternal ancestors for over 20 years. Charles Martin is my only confirmed Black ancestor, in that he would have been of Native American origins, most likely from Central or South America. It's my belief that his ancestors were taken into slavery and transported to Europe.
"
"The Martin surname is likely that of a slave owner. "
"
When I initially started this journey, I had assumed that my Martin ancestors had always resided in Frome, Somerset. With much help from existing and newfound cousins, we established Charles Martin was from Prussia.
A family letter, written about 1879 by his youngest son, Charles Alfred Martin (born 1824), shed a little light on his father, as told to him by his mother, since Charles senior had died when he was an infant. It confirmed Charles' Prussian birth, but of Native American origins. A Y-DNA test also confirmed this.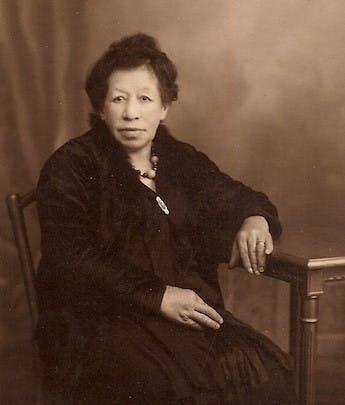 Today, I remain committed to tracing my true paternal origins. I also have a DNA match with an ancient Taino female named Atunwu Inaru.
Are you researching Black ancestors? Use #FindmypastFeatured on social media to share your discoveries with us.
More on this topic:
Share this article
About the author