Who is the most inspirational woman in history? [live poll]
1 minute read
By Ellie Ayton
3 March 2020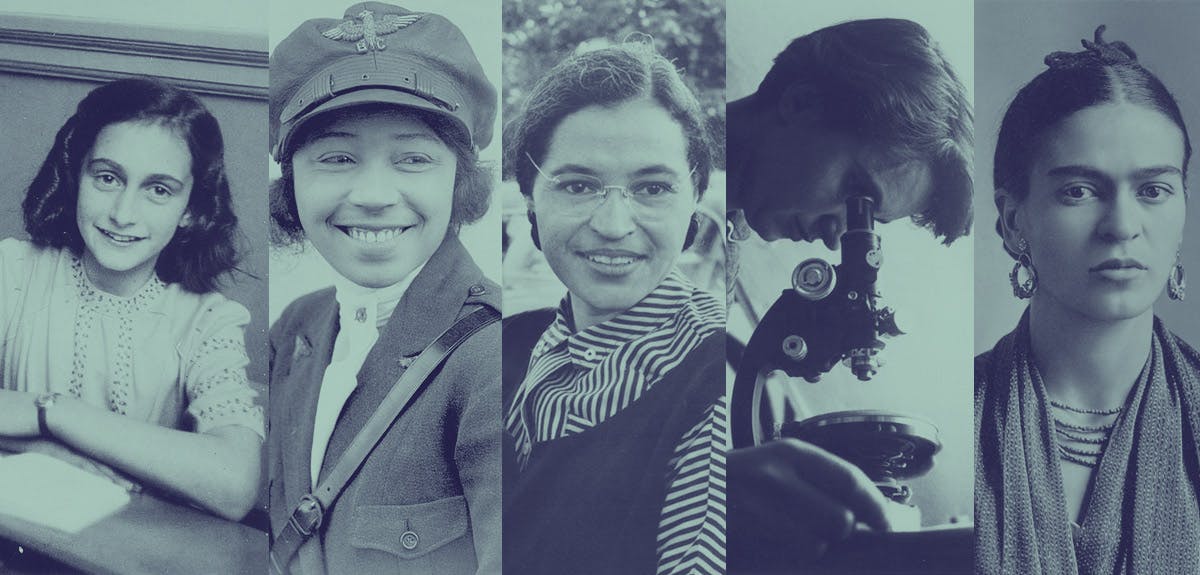 Let's celebrate the trailblazing ladies who shaped the world we know today. Cast your vote for the most inspirational woman of all time.
There have been some incredible female figures throughout history, from queens and political leaders, to activists, scientists and artists.
Below are just some of the women who've stood out in history for their intellect, creativity, compassion and strong will. We want you, the Findmypast Community, to decide who's inspired you the most. Make your choice with the vote button and the famous female with the most votes will rise to the top of the charts.
History's most inspirational females
It's not just the most celebrated women in history we should remember. There are everyday heroines in all of our family trees. Who is at the top of your list? Tell us about the inspirational women from your past and how they've helped shape your present.
Need help finding female ancestors? This handy guide has some tips on finding their names, tracing their remarkable lives and unlocking their incredible stories.