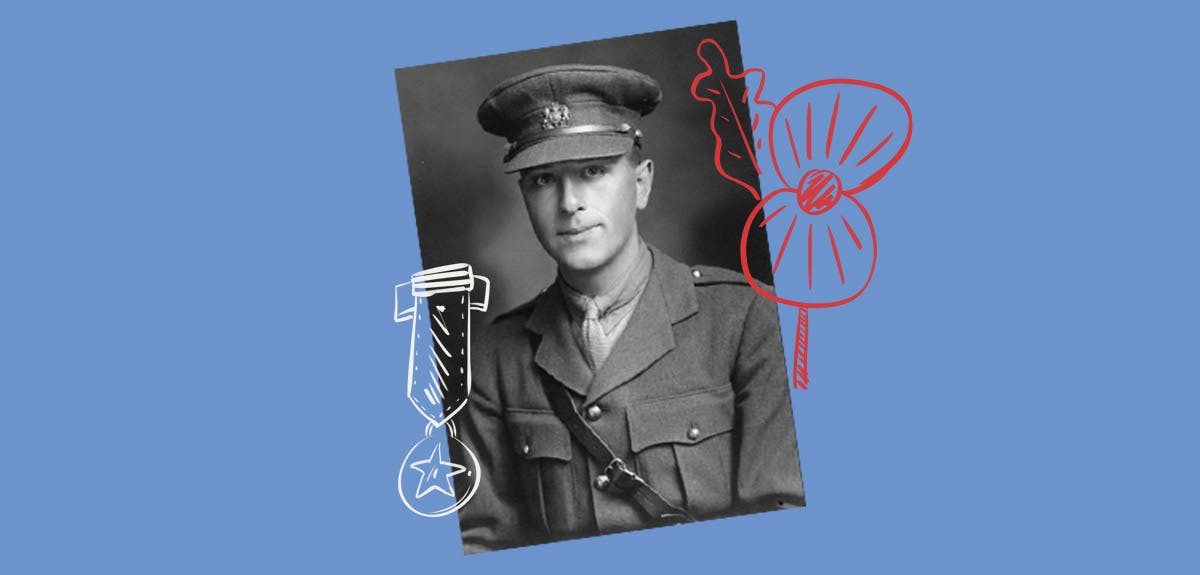 Your amazing war memorial discoveries

All over the country there are war memorials of those we lost, names upon names etched in stone. But how many of them have descendants to remember them?
Family history doesn't just have to be about our own families. Many of us research for friends or colleagues, allowing us to not only sharpen up our skills, but also to provide answers for others. Here, four members of the incredible Findmypast Community share what they discovered when using war memorials for family history.
Find your family heroes with our 14-day free trial
Community member Patricia used to be in the Women's Royal Air Force. She decided to research a colleague's uncle for this challenge.
The man I researched was sadly not well thought of in his family, as he only looked after a hotel for the RAF during World War 2. It got me thinking as to why. According to the family, he was found in Berlin in the early 1950s by a nephew who was doing his national service at the time. Upon researching the tale, I found his last promotion listed in the newspapers, and discovered he worked in intelligence.
Then I discovered the hotel was a debriefing station for the intelligence service. He was very good at languages, so everything started to make sense. As the Berlin trip took place in the Cold War, this could have been an intelligence trip. He received either an OBE or MBE for his services just before he left the RAF.
Steve was inspired to research a few names on his local war memorial in London, as he walks past it almost every day.
I decided to look into the story of Private Harold Noakes, as his name has long intrigued me. I learned he was 16 when he enlisted, which is just so young. His service record tells the tale of how he was injured time and again, but kept returning to the field. To me, he sounds like a fighter. But he wasn't killed in action like I thought. Sadly, during a training exercise in 1916, he was injured and later died of his wounds in hospital.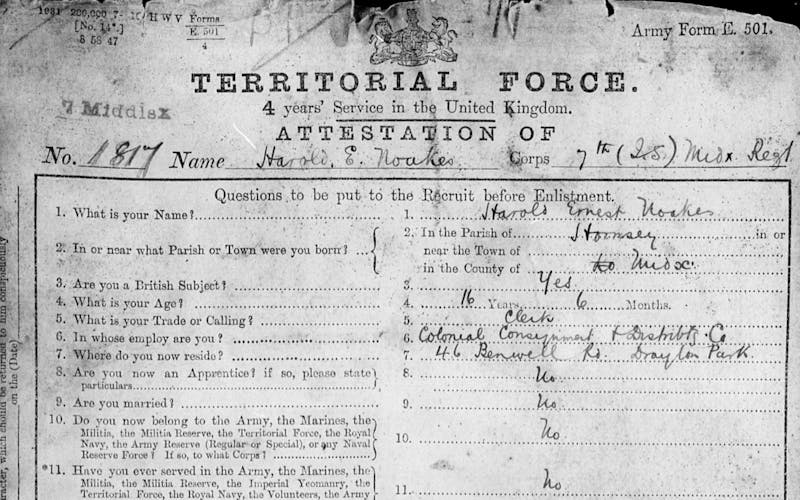 His father Charles was understandably bitter about his son's death. In the service records, I found letters and details of an enquiry. It turns out that Harold was killed by a bullet to the thigh while he and members of his squad were being taught how to use a Lewis gun.
Liz thought George Francis Rosam's last name was interesting, so she used a war memorial and family history records to look into his past.
According to my research, George lived in London. He was married to Esther Piggott and I found they had two children. It turned out that George was a career soldier, who had originally enlisted in 1900. By 1914 he was a reservist.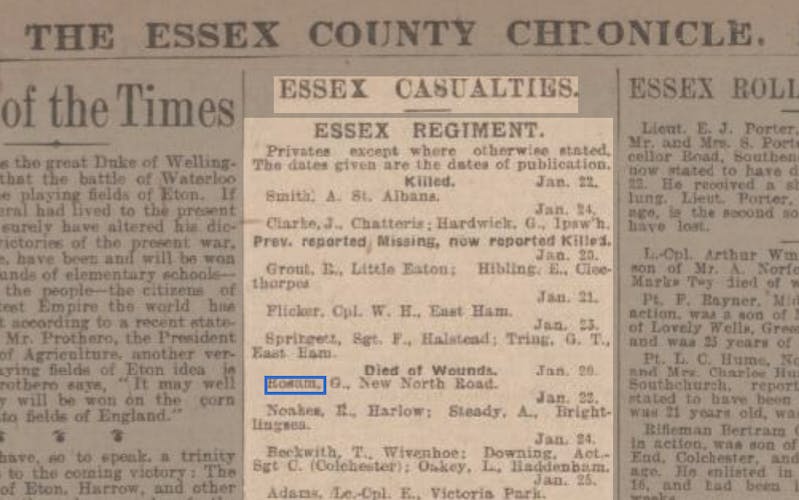 I discovered that he was killed in early 1917, which was reported in the newspapers of the time. I thought it was particularly poignant that Esther never remarried after George's death.
After our special Remembrance Broadcast on 11 November, Heather was inspired to explore newspapers for a distant relative who had been eluding her for many years.
Fred Aston was my father's great uncle, and I wanted to learn more about him. After a spot of searching, not only did I find a photograph of him and his two brothers in the newspapers, but I also discovered that Fred was attached to the Intelligence Corps at the time he was killed in January 1916.
The officers had erected an impressive memorial over his grave, and a photograph of it has been in the family ever since. We had no idea that it was the Intelligence Corps that had commissioned it.
Inspired to step into the past? Why not research someone on your local war memorial to ensure their story is remembered. Or, offer to research a friend's family tree for them. Don't forget to share your stories with us using #FindmypastFeatured on social media.