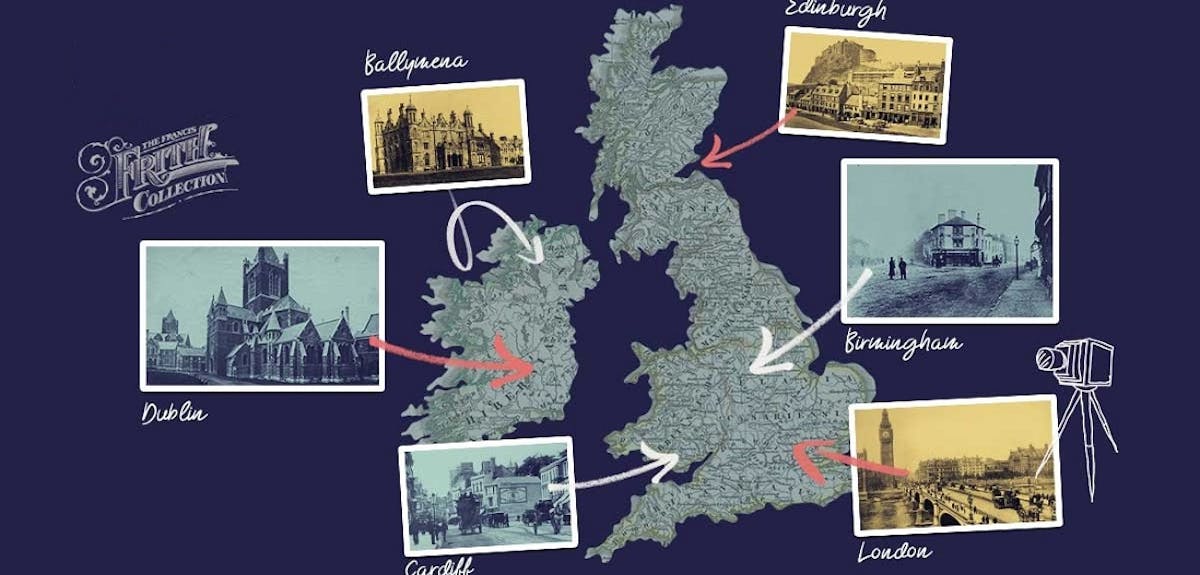 Can you spot the right UK locations in our vintage photos quiz?

The Francis Frith Collection is full of incredible snapshots from yesteryear. We're challenging you to correctly identify where 20 of them were originally taken.
Through the hundreds of thousands of vintage photos available in the Francis Frith Collection, you can see Great Britain like never before. Was your favourite pub around back in the 1920s? How has your street and community changed over the years? And what did your ancestors' trips to the seaside look like? 
Explore vintage photos with a FREE trial
Covering over 9,000 cities, towns and villages across Britain and beyond, Francis Frith's amazing work helps you understand the bigger picture of your past like nothing else.
Born in Chesterfield in 1822, Francis Frith ran a successful grocery business before his keen interest in photography brought him to the Middle East and Palestine in the 1850s. Later, he settled in Surrey where he established his photography company as the world's first specialist publisher. Before long, his snaps were being sold in thousands of shops throughout the UK.
Francis Frith died in 1898 but his pioneering work left a lasting legacy that continues today. His company sells framed prints, maps and other nostalgic memorabilia at francisfrith.com.
How well do you think you know Britain's past? We've handpicked 20 of our favourite photos from the Francis Frith Collection, covering the length and breadth of the UK. All you have to do is tell us where they were taken.
How did you do? Share your score on social media and challenge your friends to top it. If our quiz has left you wanting more incredible vintage photos, search and view over 300,000 of them in the Francis Frith Collection now or have a rummage through the Findmypast Photo Collection for even more.