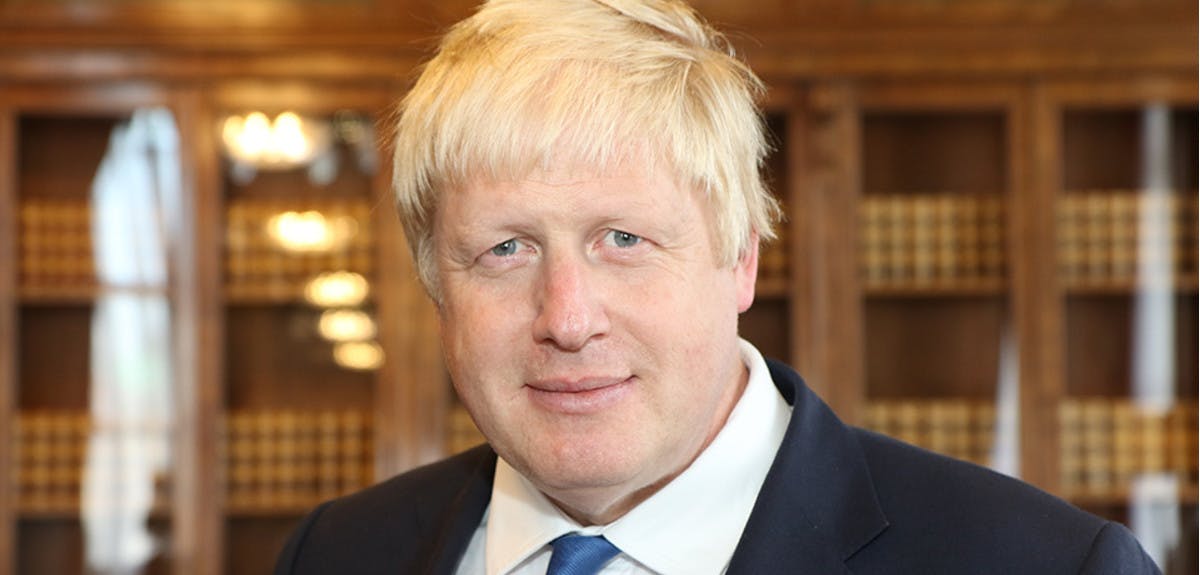 Boris Johnson's family tree and his royal connection to David Cameron

Boris Johnson's family history features successful artists, paleographers, translators and barristers.
If British Prime Minister Boris Johnson's ancestry tells us anything, it's that his tendency to drive forward may well be in his genes. He was born in 1964 in New York City to parents Stanley Johnson and Charlotte Fawcett. Boris has two younger brothers, Leo and Jo and one sister, Rachel. He has been married twice and has six children. Boris Johnson's first wife was Allegra Mostyn-Owen whom he divorced in 1993. He married Marina Wheeler shortly after. They have four children. Boris Johnson fathered a fifth child with Helen MacIntyre in 2009. After 25 years of marriage, Boris and Marina officially separated in 2018. Boris Johnson married Carrie Symonds in 2021. Their son, Wilfred Lawrie Nicholas Johnson was born in April 2020.
Explore your family history for free
All of the immediate Johnson family have shone in their respective careers. Boris' father Stanley is a former MEP and his brother Jo was also a Conservative MP. His other siblings, Rachel and Leo are both accomplished journalists and broadcasters.
What's more, as revealed on Who Do You Think You Are?, Boris Johnson's heritage includes a link to King George II on his father's side. Using our extensive collection of family records, we've dug deeper into Boris Johnson's past and discovered even more fascinating revelations.
Ironically, his royal blood also makes Boris Johnson a distant relative of former British Prime Minister, David Cameron. Both men are descended from George II, albeit through illegitamite lines, making them distant cousins.
But it's not just from his dad Stanley Johnson that Boris inherited his flair for reaching the top.
A high-achieving maternal line
Boris Johnson's mother, a renowned painter in her own right, Charlotte Johnson Wahl (née Fawcett) was born in 1942 in Oxford. Her parents, and Boris Johnson's grandparents, were James Fawcett and Frances Beatrice Lowe who married in 1937 in St. Pancras, London. Using records found on Findmypast, we've traced a plethora of successful individuals on this maternal side of Boris Johnson's family tree.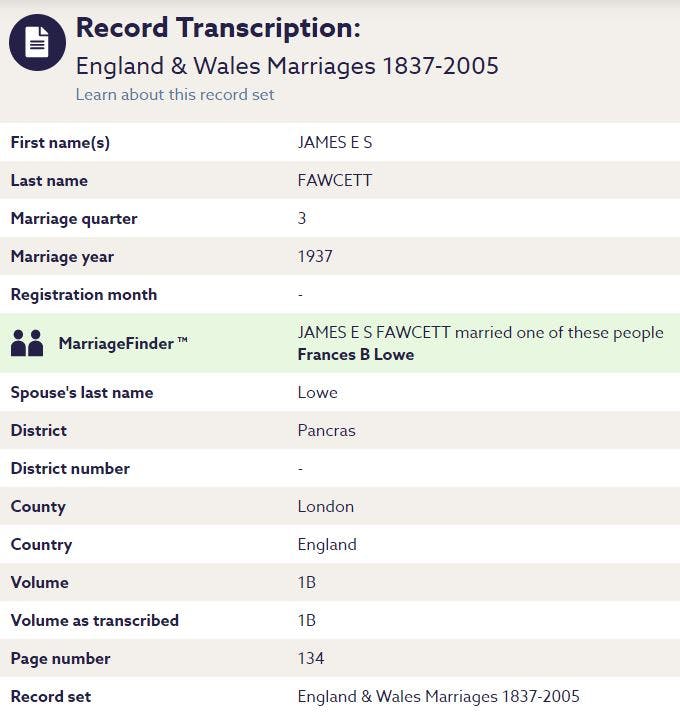 Born in Berkshire in 1913, Boris Johnson's grandfather, James Fawcett would go on to become a well-known barrister and later serve on the European Commission for Human Rights from 1962 to 1984. His work there resulted in a knighthood for James Fawcett in 1984.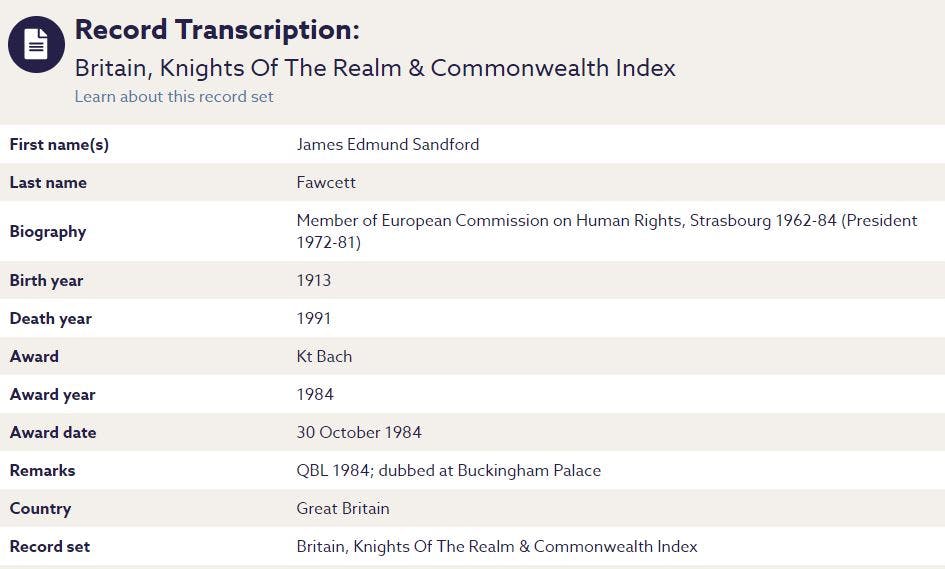 James' wife and Boris Johnson's grandmother, Frances was the daughter of Russian-American palaeographer Elias Avery Lowe and Helen Tracy Porter, an American translator. These are Boris Johnson's maternal great grandparents and they too would reach the top of their respective fields. They married in 1911 and settled in Oxford where Elias became a lecturer in palaeography at Oxford University. He is listed in the 1939 Register living at 5 Beaumont Street. Boris Johnson's grandmother Frances and mother Charlotte were both subsequently born in the university city.

Elias Avery Lowe was born in Russia in 1879. According to his US passport applications from 1919 and 1921, his family moved to America in 1889 and were naturalised there in 1900. Excelling in palaeography, Elias travelled the globe, so a passport was essential. On his 1919 application, he listed Germany, France, Italy, Austria and England as places he had resided.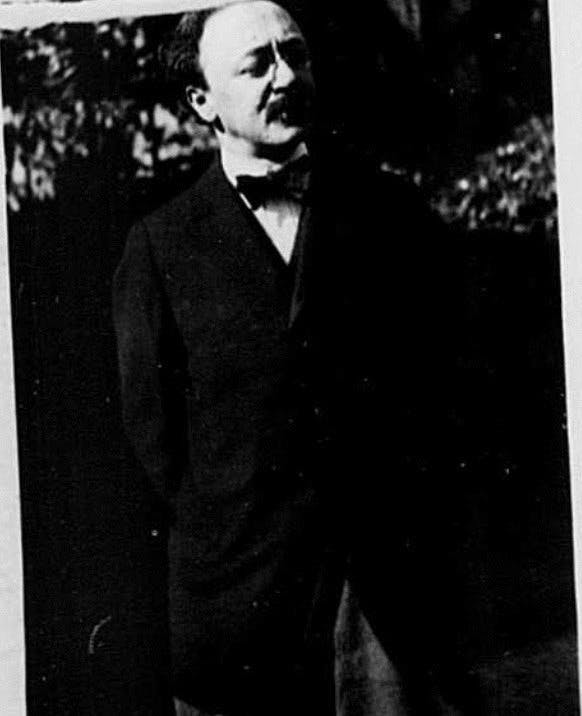 Elias' wife and Boris Johnson's maternal great grandmother, Helen Tracy Lowe-Porter, was born in Pennsylvania in 1876.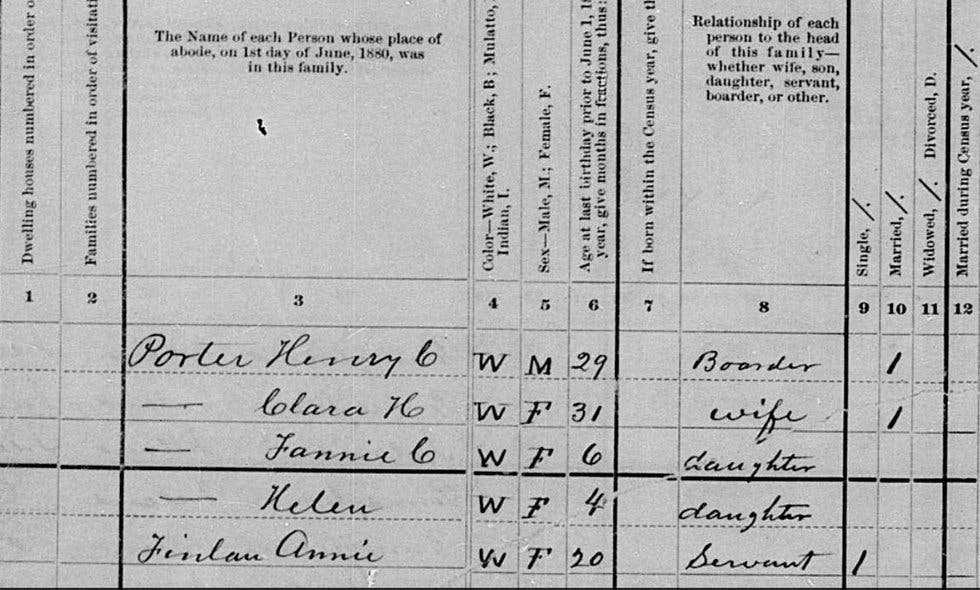 Americans born and bred, Helen's father Henry was a pharmacist and her mother Clara, a housekeeper. From these humble beginnings, Helen would go on to become famous in the field of translation and is best known for interpreting the work of Thomas Mann, the German novelist.
Our records show an Oxford link that stretches for generations through Boris Johnson's ancestry. He spent some of his childhood there and attended Oxford University too. The records also reveal a long line of individuals in Boris Johnson's family who made it to the very top of their chosen professions. With royalty, distinguished artists, paleographers, translators and barristers for ancestors, perhaps it should come as no surprise that Boris Johnson has risen to the summit of British politics, first as London Mayor, then Foreign Secretary and ultimately as UK Prime Minister.