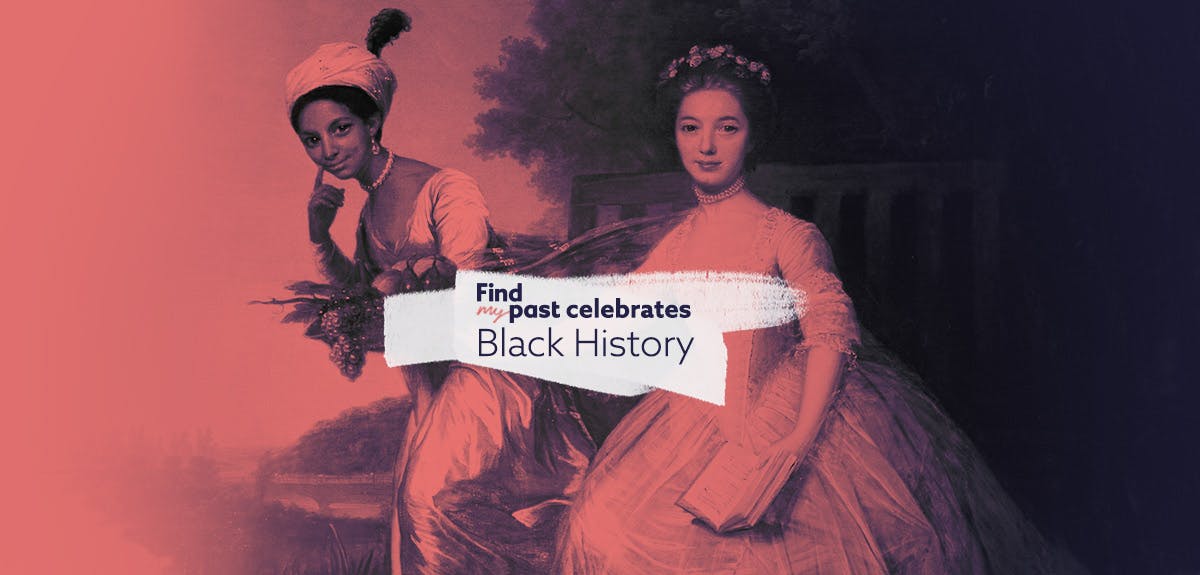 We've discovered even more about Dido Belle's remarkable life

Dido Belle remains one of the most well-known Black figures from an era when slavery was still legal in the British Empire. Her story is unusual but important to tell in the wider picture of Black history.
Dido Elizabeth Belle is the titular character in Belle, a period film directed by Amma Asante, and appears in a famous painting displayed in Scone Palace, Scotland. 
She was born into slavery in the West Indies c.1761. Her parents were Maria Belle, an African slave, and naval officer Sir John Lindsay. John returned to England some years later, bringing the young Dido with him. As with many Black slaves, little is known of her mother. It's been speculated that Sir John rescued Maria, but that theory hasn't been proven. 
Surprisingly for the time, Dido was raised by her great-uncle William Murray, 1st Earl of Mansfield, and his wife, alongside her second cousin Elizabeth Murray. She grew up at Kenwood House in London. It's striking to think that if Dido were not born to a wealthy father and brought up as a gentlewoman, we may never have known her story.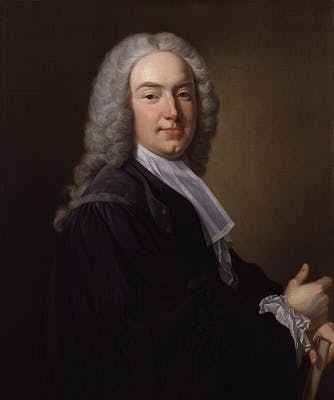 As a child, Dido is mentioned by several contemporary sources. It's possible her status at Kenwood House caused a stir. American Loyalist Thomas Hutchinson wrote in his diary;
"A Black came in after dinner and sat with the ladies, and after coffee, walked with the company in the gardens, one of the young ladies having her arm within the other."
It seems that Dido was treated somewhat as a poor relation, not permitted to dine with guests, but she could socialise with them afterwards.
She's also referenced in James Beattie's Elements of Moral Science:
"... a negro girl about ten years old, who had been six years in England, and not only spoke with the articulation and accent of a native, but repeated some pieces of poetry, with a degree of elegance, which would have been admired by any English child of her years."

It's thought that John Lindsay fathered at least two other children out of wedlock.
In 1772, Dido's position was brought up while Lord Mansfield was presiding as Lord Chief Justice of England and Wales. A case arose regarding an escaped slave, whose owner wanted to send him back to the West Indies. During the trial, Lord Mansfield's statements were printed in the press: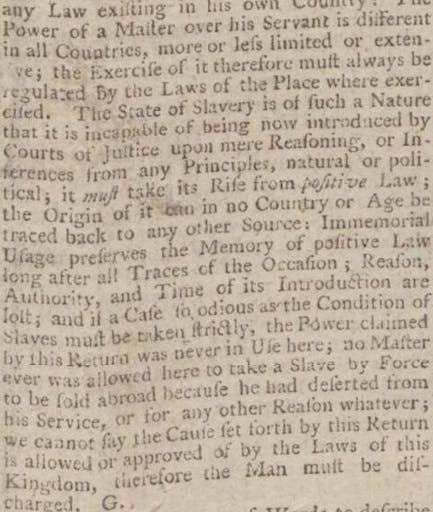 Many thought that his experience raising Dido affected his decision. As recorded by Hutchinson, a slave owner reportedly commented;
"No doubt he [the slave] will be set free, for Lord Mansfield keeps a Black in his house which governs him and the whole family."
Lord Mansfield was involved in many such cases, including the Zong ship massacre of 1781, where African slaves were thrown overboard by the crew, which resulted in an insurance claim for loss of property. Mansfield found the crew to be at fault, and that it may even have been a case of insurance fraud. It's thought that some of his decisions moved Britain closer to abolishing the slave trade. 
Lord Mansfield's will stated that Dido, in essence, his adopted daughter, should be freed, as she was technically still a slave by law. She was left £500, though, by comparison, her cousin Elizabeth was left £10,000.
Dido married Frenchman John Davinier and they had three children: twins Charles and John, born in 1795, and William Thomas in 1802. William and Charles were both employed by the East India Company. Their baptism records can be found in our Westminster parish records and their careers are detailed in our historical newspapers.

Famously, Dido appears in a painting with her white second-cousin, Elizabeth Murray, as almost equals. At this time, Black people were included in art as mostly subservient figures, so this was unheard of. Dido's status in the painting reflects her position as a gentlewoman and an heiress.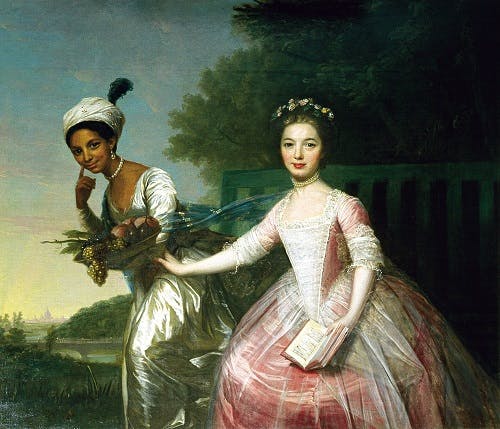 When she died in 1804 aged 42, she was buried at St George's Fields, Westminster, and later re-interred elsewhere in the 1970s. 
For so many Black Britons, their history is often hidden from view. We are lucky to have even a small glimpse into Dido's unusual life as both an aristocrat and a slave.