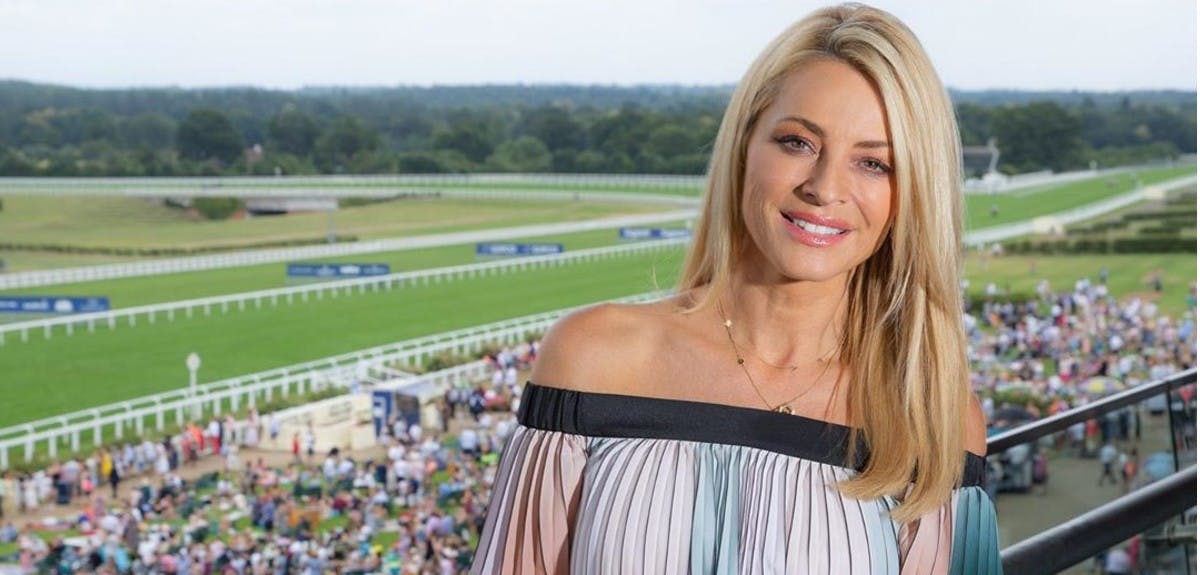 Tess Daly's family tree is full of English and Irish ancestors
Family historian, Roy Stockdill explores the ancestry of Strictly Come Dancing presenter Tess Daly.
When I set out to research the ancestry of Tess Daly I thought it inevitable that, because of her surname, sooner or later I would run into the 'Irish problem'. Sure enough, I was right! My discoveries show that the glamorous TV presenter who co-hosts Strictly Come Dancing had an Irish great-great-grandfather who probably came over to England with his family some time in the 1870s.
Most family historians will be familiar with the difficulties associated with tracing Irish ancestry because of the large-scale destruction of records in a fire at Dublin's Public Record Office in 1922.
I managed, however, to get Tess Daly's family tree back to her great-great-grandfather who was born in Ireland about 1826 or 1827. Tess' ancestors settled first in Salford, Lancashire, then moved to the Stockport area of Cheshire. Her parents lived in the beautiful Derbyshire Peak District, where Tess was born and brought up.
Tess Daly was born Helen Elizabeth Daly on 27 April 1969 to Vivian Daly and Sylvia Bradley, who were married at Chapel En Le Frith registration district in 1965. Tess' working-class parents both worked lengthy shifts in factories to support the family while she was growing up and she spoke of her sorrow when her father, Vivian, died in 2003, of emphysema, just 18 days after her marriage to fellow TV presenter Vernon Kay.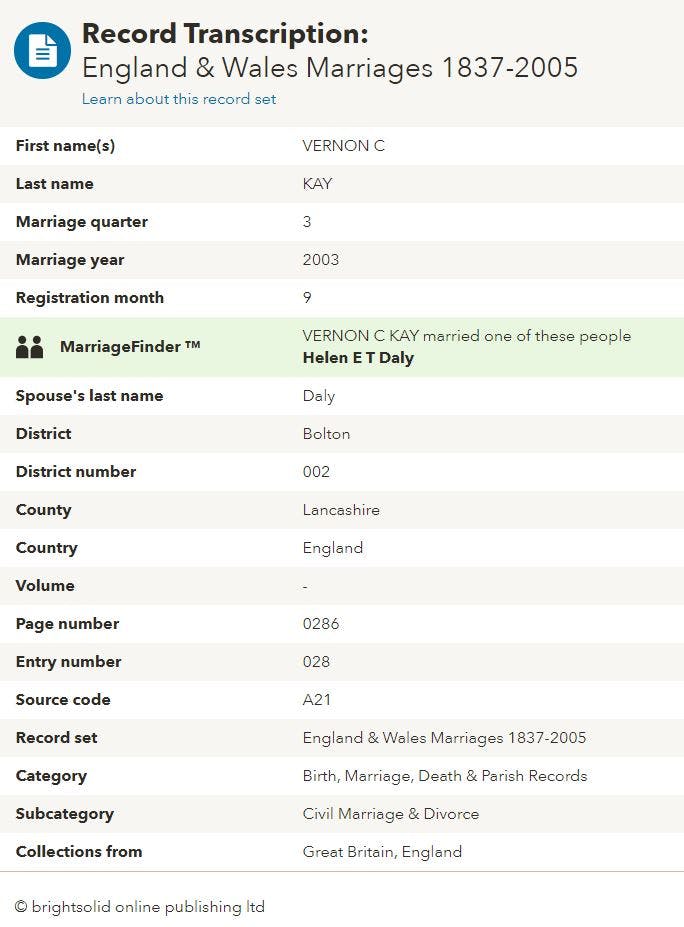 I initially had a tiny problem finding Tess Daly's father Vivian's birth, though the General Register Office death indexes gave his birth date as 19 December 1932. I did eventually find him in the GRO birth indexes – but his forenames were reversed. The death record named him as Vivian James F Daly but he was registered in the March quarter of 1933 at Stockport as Felix J V Daly, which was the name he also married in.
Tess' mother's maiden name in the birth indexes was given as Perry and I found the marriage at Stockport in the first quarter of 1915 of Tess' grandparents. Her grandfather was Felix M Daly and her grandmother was Ruth B Perry, whose middle name I subsequently discovered was Bailey, after her mother Clara.
I could find no other children for Felix and Ruth, so it seems that they waited some 18 years for a son, unless Ruth had lost children previously. The death indexes show that Ruth died in 1945, aged 51, and Felix in 1957, aged 70. It seems likely Felix married again after his wife's death, for the GRO marriage indexes have the marriage at Manchester in the last quarter of 1945 of Felix M Daly to Mary Cunningham.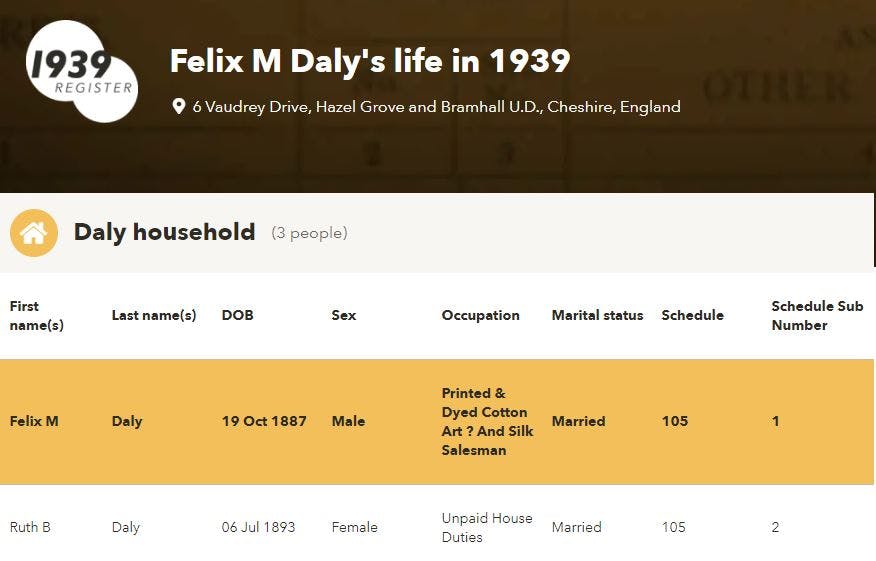 Tess' grandfather, Felix Matthew Daly, was born on 19 October 1887 at Salford, the son of William Joseph Daly and Elizabeth Mann. Tess' great-grandfather William Joseph is shown on the birth certificate as a hat manufacturer's salesman. Felix's middle name of Matthew subsequently turned out to be the name of his grandfather. In the 1911 census the family were living at 38 Heaton Road, Heaton Norris, Stockport: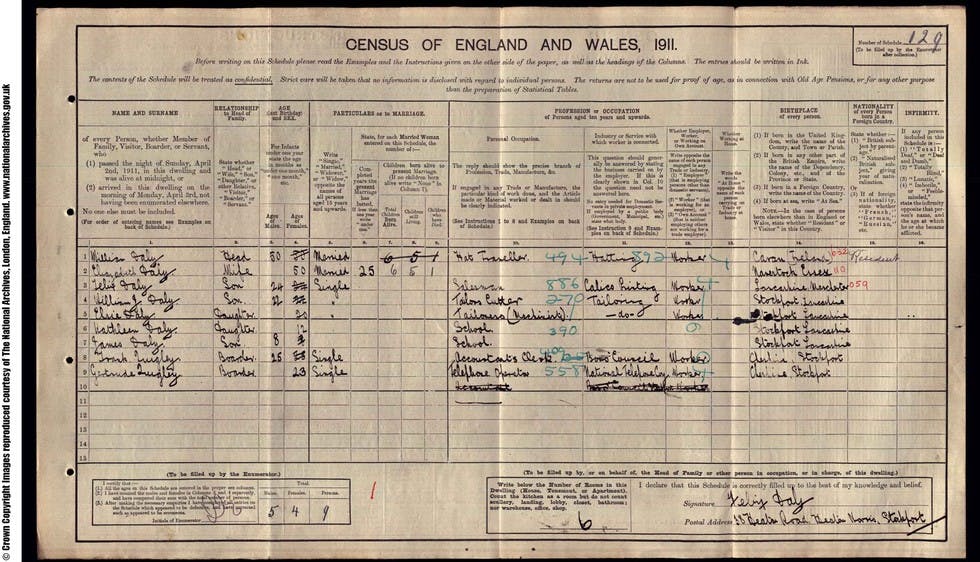 William Daly was 50, described as a 'hat traveller', and his birth place was given as Cavan, Ireland. Whether the name Cavan referred to County Cavan or the town which is its capital was not stated. William's wife Elizabeth was also 50 and her birth place was given as Navestock, Essex.
With them were three sons and two daughters ranging in age from eight to 24, Felix being the eldest. Felix had been born in Manchester and the other children at Stockport. Also in the household were two boarders, Frank and Gertrude Quigley, aged 25 and 23, who were probably brother and sister since both were shown as single.
An entry in the column for married women revealed that William and Elizabeth had been married 25 years and had had six children, one of whom had died.
A small curiosity of the census entry was that the schedule was apparently completed and signed by Felix and not his father William.
Next I went to the 1901 census where I found the Daly family at 20 Parsonage Road, Stockport. In this census William and Elizabeth were both shown as 40, while William's birth place was shown simply as Ireland and Elizabeth's just as Essex:
Felix, the eldest child, was 14 and an office boy. Then came William 12, Elizabeth 10 and Katherine 2. Also living with the family was William's brother, John Daly, a wood carter (or possibly carver), 37, also born in Ireland.
Ten years earlier, in 1891, the Dalys were at 36 Christ Church Terrace, Heaton Norris: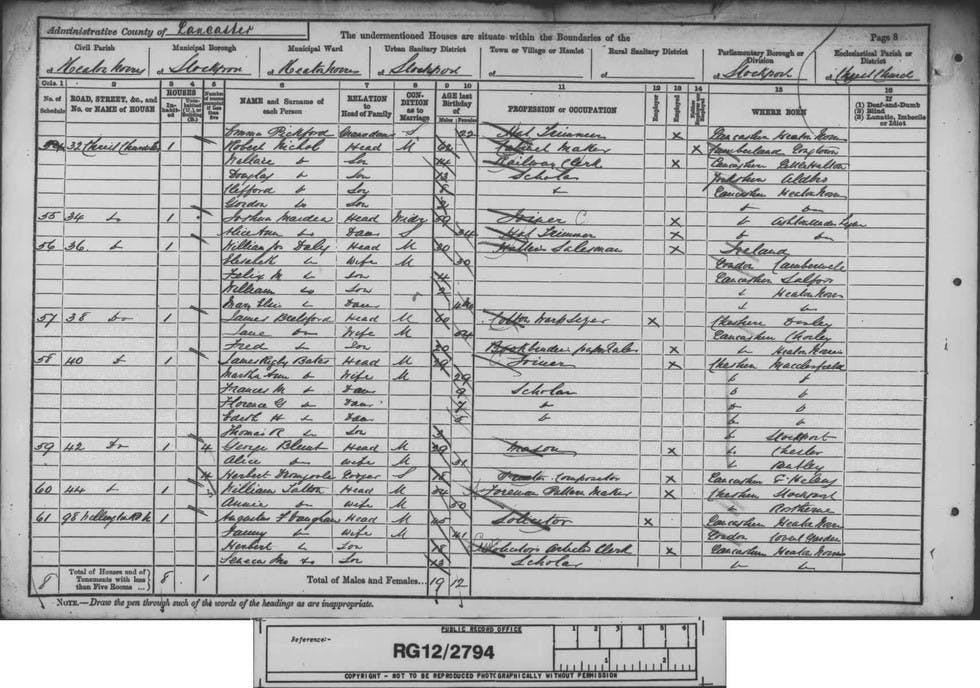 William, 30, was shown as a hatter's salesman, birth place Ireland. There was a surprise, however, when the birth place of his wife Elizabeth was shown in this census as Camberwell, London! I am unable to explain this apparent error, since my researches indicate that she was definitely born at Navestock, Essex, which was given as her birth place in the census of 1911.
William and Elizabeth had three children with them in 1891: Felix aged 4, born at Salford and William, 2 and May Elsie, 4 months, both born at Heaton Norris.
To try and ascertain who William's father was I obtained a copy of the marriage certificate of William Joseph Daly and Elizabeth Mann, which took place not at Stockport, Salford or Manchester, but on 24 August 1885 at St Catherine's Roman Catholic Church, Sheffield – across the county border in Yorkshire.
This revealed that both parties were aged 23 and William gave his occupation as a salesman. His address was 6 Ducie Place, Salford, while Elizabeth gave her address as 25 Montfort Street, Brightside Bierlow, Sheffield. The most important piece of information was that William's father was Matthew Daly, a draper, who was deceased at the time of the marriage. Elizabeth's father was James Mann, described as an engineer.
Now I was able to find the whole family in the 1881 census. They were living at 6 West Street, Broughton, Salford, with Matthew Daly being then aged 55 and not a draper but a rent collector. His wife Mary was 45 and they had five children: Catherine 21, a waitress; Felix 19, also a rent collector; William 17, a commercial clerk; John 16, an apprentice joiner; and Francis 14, an errand boy.
Also in the household was a niece called Rose A McCann, 16, a waitress. The entire family gave their birth place as Ireland: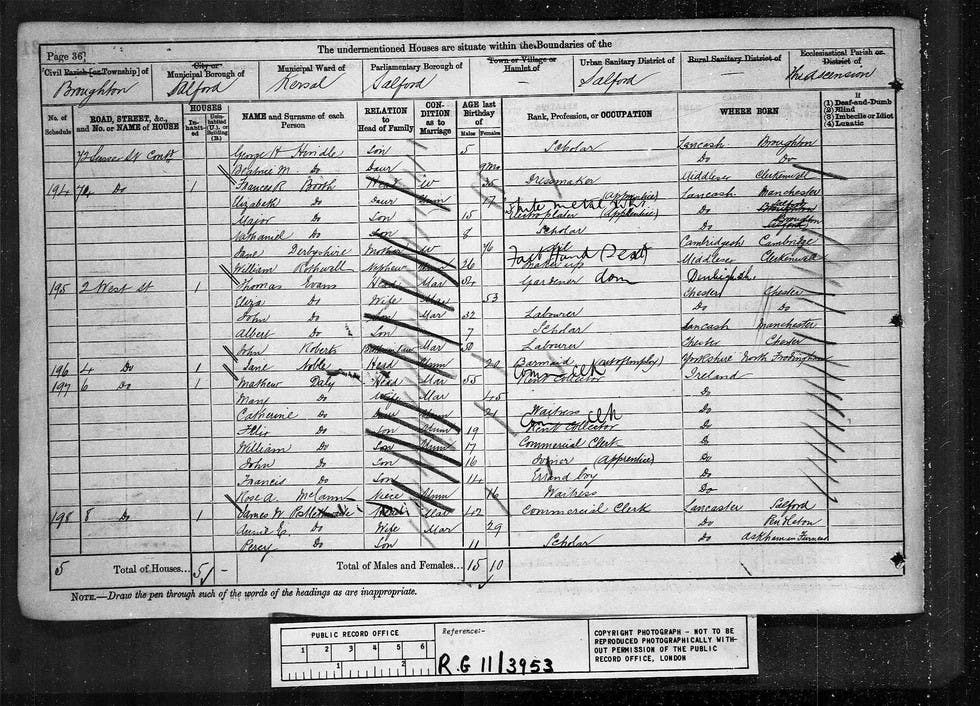 I noted again the Christian name, Felix. Clearly this was a family name since he was William's elder brother, then William had a son who was called Felix and he, in turn, named William's grandson – Tess Daly's father – Felix as well.
So where did the name Vivian, which Tess Daly's father was presumably mostly known by, come from? I found the possible solution when I returned to the 1911 census and found Tess' grandmother, Ruth Bailey Perry, with her parents John Thomas and Clara Perry (nee Bailey) at 220 London Road, Hazel Grove, Stockport: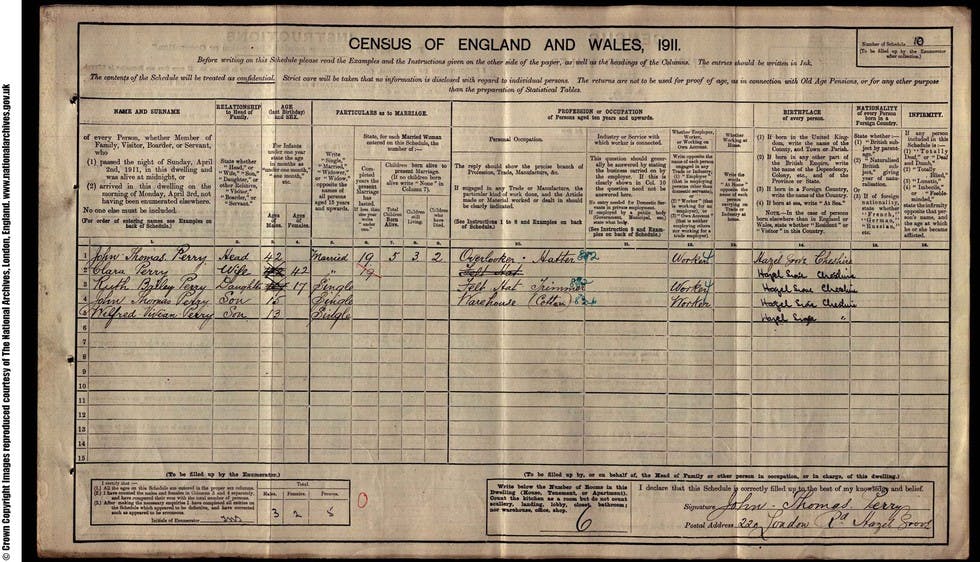 John and Clara were both 42 and John Perry was in the hatting business, like William Daly, being an overlooker. Their children were: Ruth Bailey Perry, 17, a felt hat trimmer; John Thomas Perry, 15, a cotton warehouse worker; and Wilfred Vivian Perry, 13. So it seems likely that Ruth bestowed the middle name of her younger brother upon her son.
Despite much searching, I couldn't find the Daly family in the 1871 census, so I came to the conclusion that they must have come to England some time in the decade up to 1881.
Searching various online sources, I found a Matthew Daly and Mary Smith who baptised three children in the 1860s at a town called Cootehill in County Cavan, but they didn't include a William, so I cannot say whether they were the family who migrated to Salford or not without more detailed research.
Matthew's age in the 1881 census, and his given age of 57 when he died at Salford in 1884, suggests he must have been born about 1826-7. Though I cannot be 100 per cent certain, his son William's death may have occurred in Manchester because the death indexes have a William J Daly who died there in 1941, aged 79, which accords with his birth year of about 1861/2 and his age of 50 in the 1911 census.
Being unable to get any further with the Dalys, I looked to research William's wife, Elizabeth Mann. I found her in the 1871 census as Lizzie Mann, aged 10, living with her parents James and Ellen Mann at Navestock, Essex, which was given as her birth place in the 1911 census. Navestock is a village and parish north-west of Brentwood. They were living at Pratt's Cottage, Navestock, in Ongar registration district: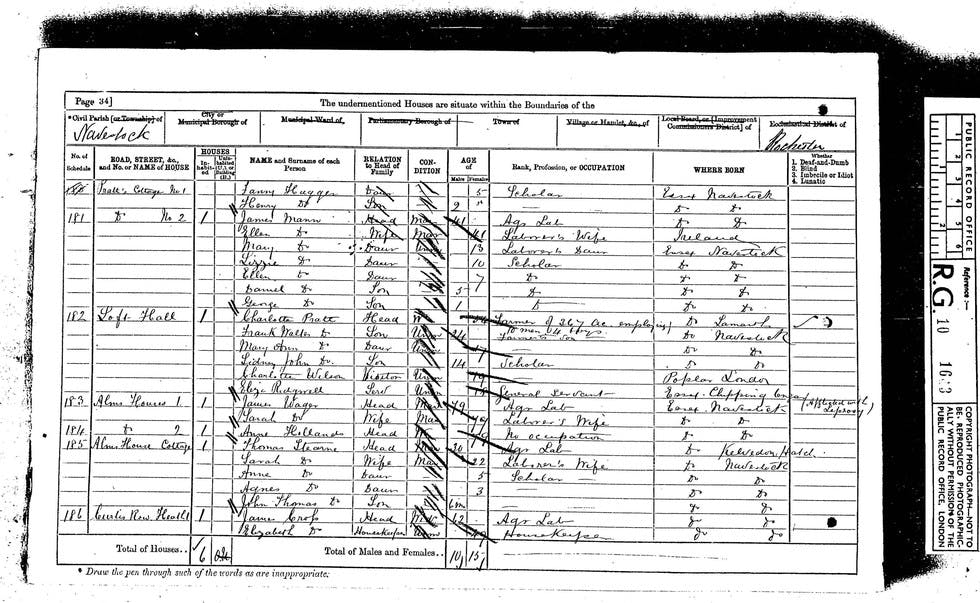 James Mann was aged 41, born at Navestock about 1830. His wife was Ellen, also 41, born in Ireland – which meant that Tess Daly had a second Irish great-great-grandmother on another line. Their children were: Mary 13; Lizzie 10; Ellen 7; Daniel 5; and George 1. All the children were born at Navestock.
The only thing which didn't quite fit was that on her marriage certificate Elizabeth Mann said her father James was an engineer, whereas in the censuses he is shown as an agricultural labourer. It is, however, well known that people did often embellish details to enhance their social status when completing the census household returns.
In the GRO marriage indexes, I found the marriage at Ongar registration district in the third quarter of 1855 of James Mann and Ellen Driscoll, while Elizabeth's birth is recorded also at Ongar in the last quarter of 1860. The family also appear in the 1861 census at Mewtherin Lane, Navestock: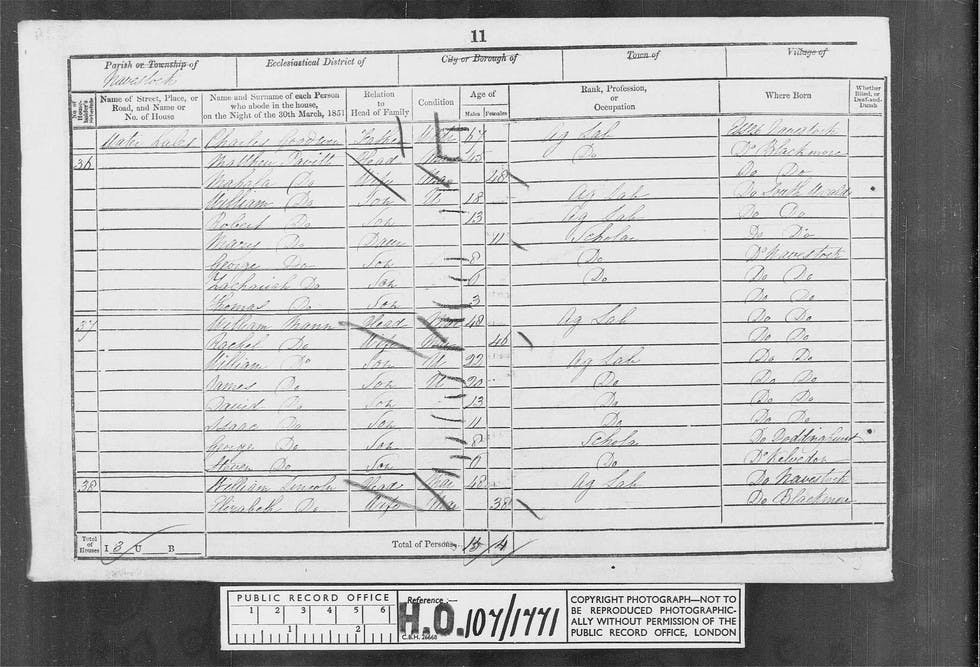 James was then 32 and an 'ag lab', while Ellen's age was shown as 25, which doesn't accord with her age in 1871 – but we all know how ages can vary in the censuses. I feel sure it was the same woman because her birth place was again shown as Ireland.
Their children were: Esther 6; Mary 2; and Elizabeth, six months. Also in the household was a 16-year-old agricultural labourer called John Haggar, a lodger. Immediately close by the Mann home was a 140-acre farm employing five men and two boys and it seems likely James was working for the farmer.
I managed to get Tess Daly's ancestry on this line back another generation to her great-great-great-grandparents who were called William and Rachel Mann. They are found in the 1851 census with their son James – then aged 20 and unmarried – and five other sons at a place called Water Hales, White Horse Side, Navestock.
William was also an 'ag lab', aged 48, while his wife Rachel was 46. Both, then, were born almost at the beginning of the 19th century. Their sons were: William 22; James 20; David 13; Isaac 11; George 8; and Steven 6.
In 1841 the family were at Navestock Heath, Navestock, with four of their sons, William, James, David and Isaac, and a daughter of 15, Elizabeth: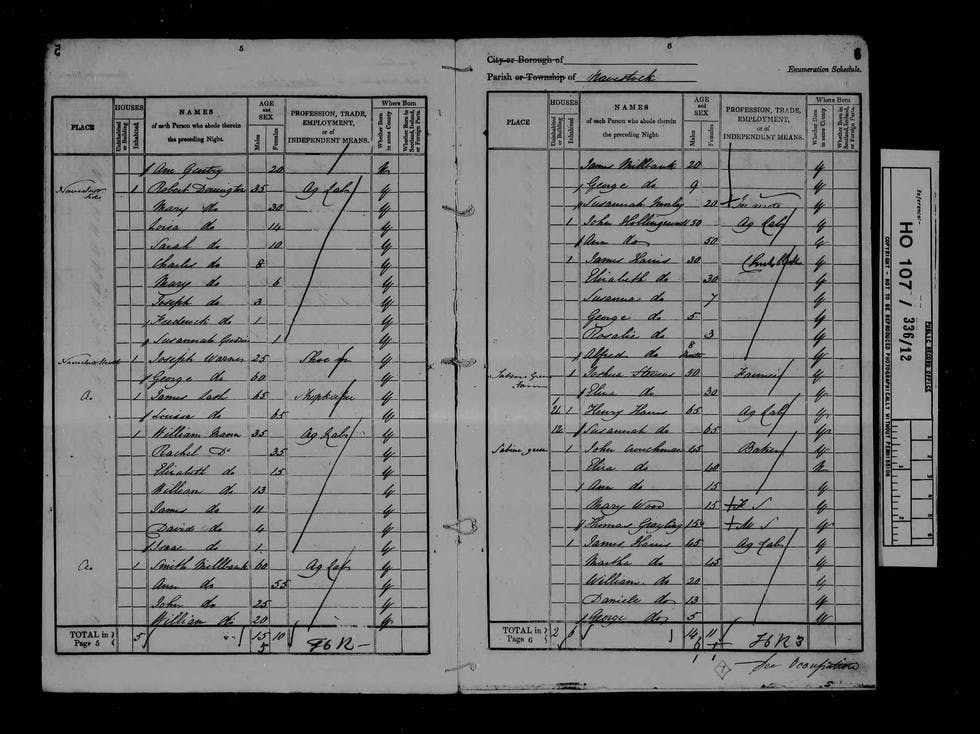 So, as well as having Irish ancestors, plus kin from Lancashire, Cheshire and Derbyshire, it seems Tess Daly might just about qualify as an Essex girl as well.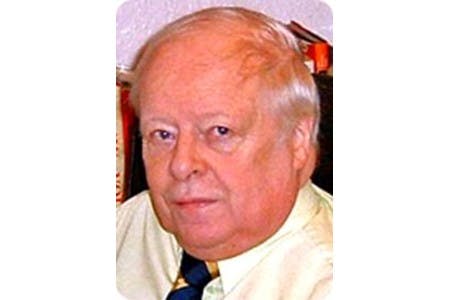 Roy Stockdill has been a family historian for almost 40 years. A former national newspaper journalist, he edited the Journal of One-Name Studies (for the Guild of One-Name Studies) for 10 years. He is on the Board of Trustees of the Society of Genealogists and is commissioning editor of the 'My Ancestors…' series of books. He also writes regularly for Family Tree magazine.