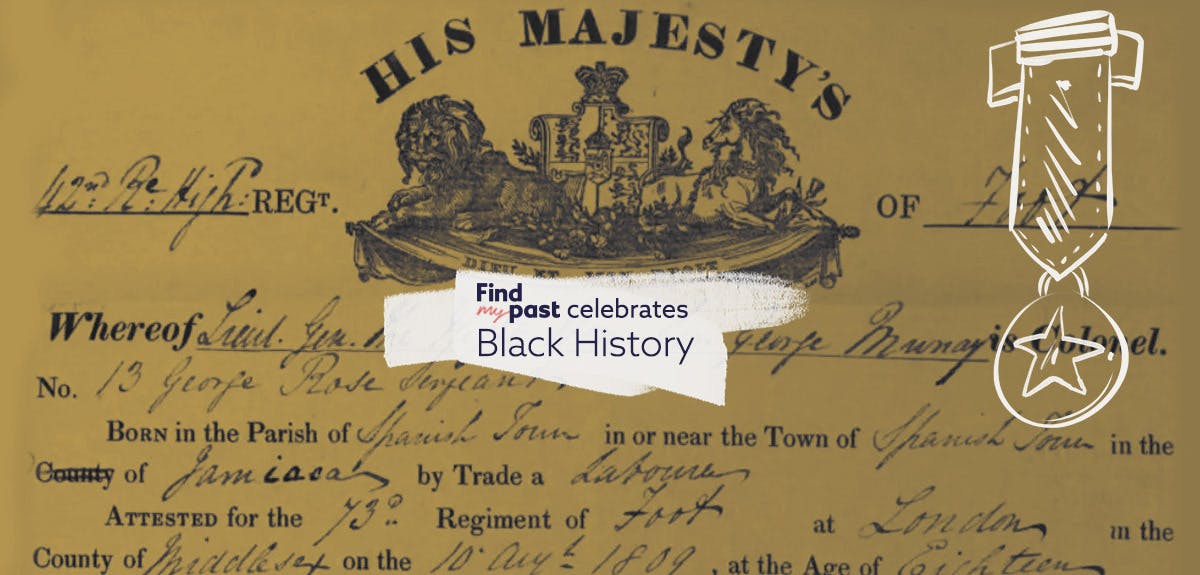 The inspiring family story of a runaway slave who became the highest-ranking black soldier in his regiment
From Jamaican slave to Waterloo hero, Sergeant George Rose is a pioneering figure in UK black history.
Findmypast member, Joanne Murphy, found much more than she bargained for when she delved into her family history. Here's how her amazing discoveries unfolded, in her own words.
Find your family story for free
When I began tracing my family tree, it intrigued me to find my 4x great-grandfather, George Rose, was a Methodist minister in Scotland. I knew his children were born in Gibraltar and I wondered if he could have been there to 'spread the word of God', so to speak. What I found was more amazing than anything I could have wished for.
My online research led to pages and pages of information on George. From Findmypast to The National Archives, from the National Army Museum to research studies. It turned out I was not the first to realise quite how amazing his life was.
An escaped slave, Waterloo hero, highest-ranked black British soldier on discharge and then Methodist minister. It seems George was born a pioneer and was unable to see life pass him by.
"Every time I open my family tree I have to pinch myself, for I have found what everyone hopes they will find... a true hero."
George Rose was born sometime between 1787 and 1791, in Jamaica's Spanish Town. He escaped to England when he was around 20 years old, and enlisted in the 2nd Battalion of the 73rd Regiment of Foot.
George served in Germany, the Netherlands and eventually at the battles of Quatre Bras and Waterloo in 1815. He was wounded twice, and his Waterloo battalion suffered the heaviest casualties of any line regiment. View George's Waterloo medal record.
George Rose was a well-regarded soldier, and his dedicated service was recognised when he was promoted to Corporal in 1829, and then Sergeant in 1831. At this point, he was the most senior black soldier known to be serving in the regiment.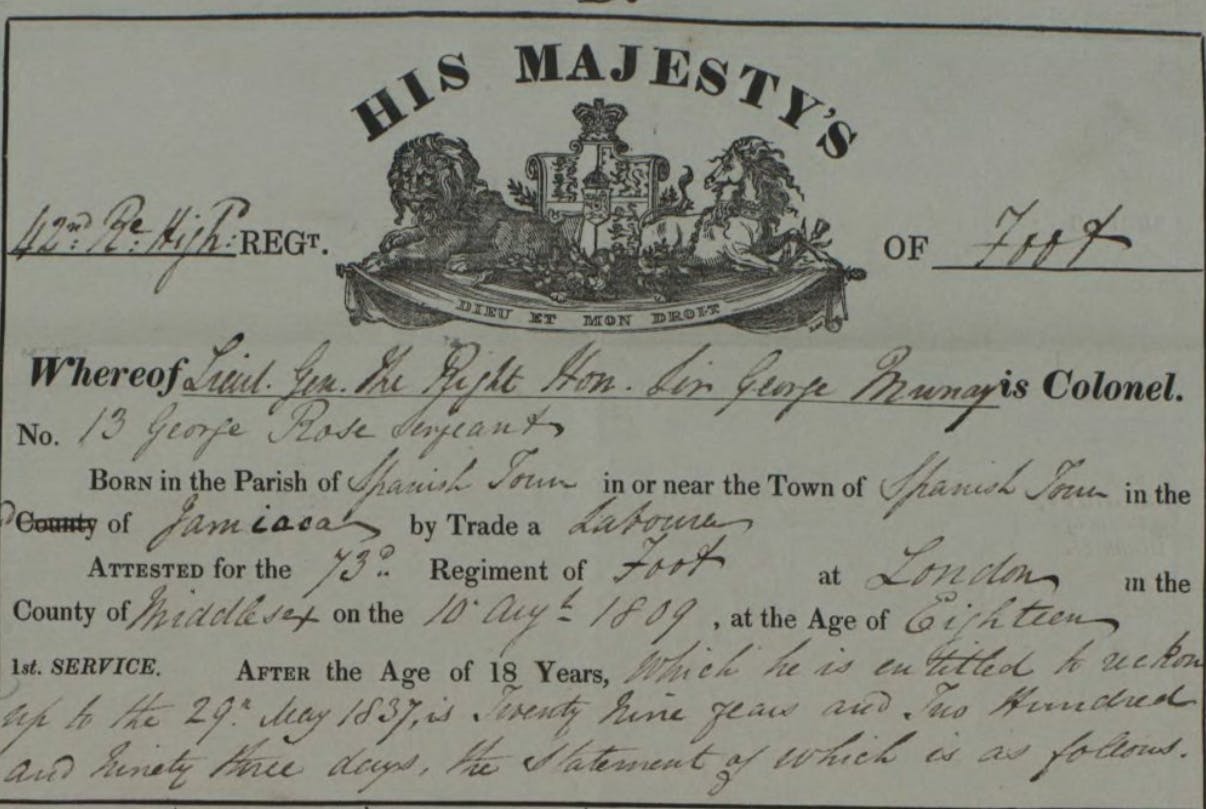 Following his discharge from the army in Glasgow, George became a member of the Primitive Methodists, preaching regularly on Glasgow Green.
In 1849, George returned to Jamaica, where slavery had been abolished 15 years previously, to work as a missionary. He died on 27 July 1873, near his birthplace.