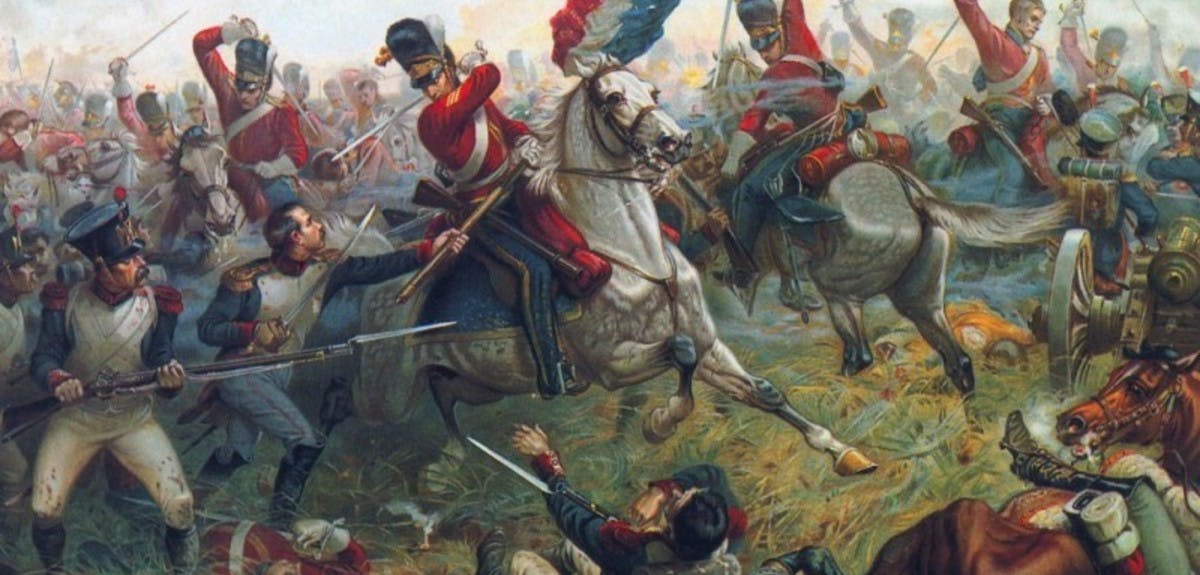 In Our Records: Charles Ewart, The Waterloo Hero Who Captured The French Imperial Eagle
Ensign Charles Ewart was a Scottish soldier in the Scots Greys who rose through the ranks to become a commissioned officer after capturing the French Imperial Eagle at the Battle of Waterloo.

Ewart was born at Biddles Farm in Kilmarnock, East Ayrshire in 1769. In 1789 he enlisted in the cavalry at the age of 20 and fought in a number of the Low Country campaigns during the French Revolutionary Wars, eventually rising to the rank of Sergeant.

Ewart was a highly capable and well respected soldier. He was a powerfully built man who measured at least 6'4 and was an accomplished swordsman. He was considered the 'first sword' of the Scot's Greys and at one point chosen as their 'Master of the Fence'.

On June 18th 1815 Ewart, then a 45 year old Sergeant and highly experienced veteran of numerous campaigns, was with the Scots Greys at the Battle of Waterloo. His regiment, fighting alongside the Gordon Highlanders, was placed in the third line of Wellington's army on the left flank, directly facing the 'invincibles' of Napoleons 45th infantry.

As the Battle began, the Earl of Uxbridge ordered the Cavalry to hold back. Just after 1:30 pm, Ewart and the Greys were given the order to advance on French Columns that were wreaking havoc among the highlanders. The Greys were forced to wade through the press of men at a walk due to the difficult terrain and the crush of bodies.

As he was fighting his way through, Ewart spied the imperial Eagle of the 45th and rode straight for it. After a desperate fight to the death with two french cavalrymen and one foot soldier, Ewart emerged from the press of men grasping the eagle. His recollections of the day's events were recorded in his own words and appear in his Waterloo Roll Call record.

Capturing the Eagle was an incredible achievement as Imperial Eagles held the same significance to French troops as the colours did to British regiments. They were to be defended at all costs and their capture would ensure disgrace for the regiment and glory for their captor.

For his courage at Waterloo, Ewart was awarded a commission in 1816 and given the Rank of Ensign, rare honour indeed for enlisted men. The Scots Greys were allowed to use an Imperial Eagle as their Regimental Symbol, a symbol they still use today and that inspired their nickname; "The Bird Catchers". Ewart left the Army in 1821 and settled in Salford with his wife Maggie. In retirement, Ewart taught swordsmanship and lived of his £100 a year Army pension until his death in 1846.