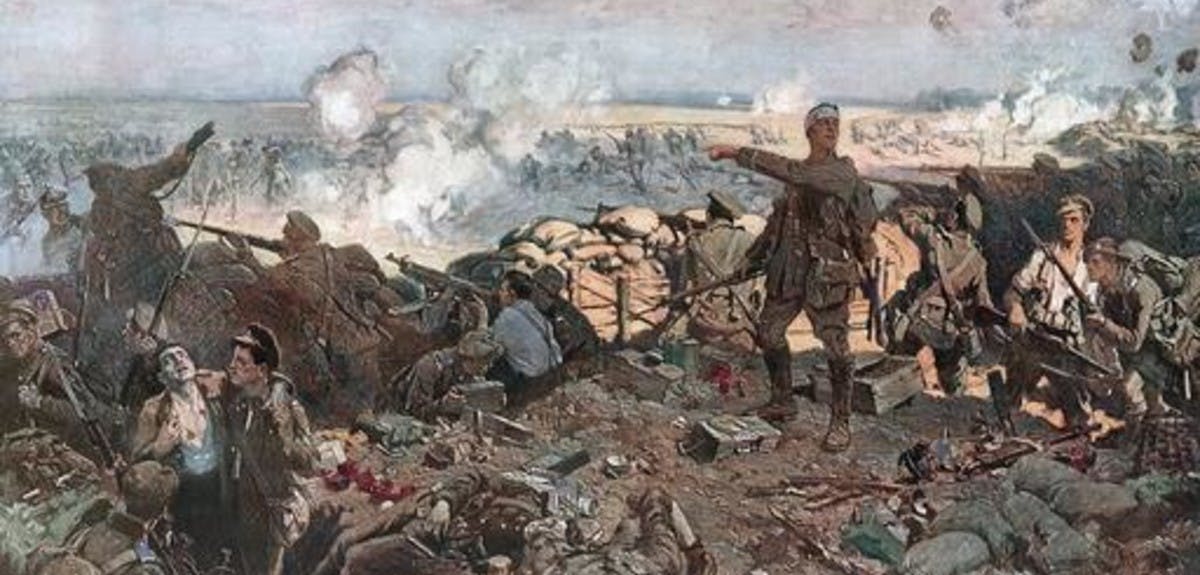 Medal families: related recipients of the Victoria Cross

Paratrooper Lance Corporal Josh Leakey has just been awarded the Victoria Cross for bravely coming to the aid of isolated and wounded comrades under heavy fire in Afghanistan. Although L/Cpl Leakey is the third British soldier to receive a VC for service in Afghanistan, he is the first recipient to have survived the conflict. Until now Pte Johnson Beharry from 1st Battalion the Princess of Wales' Royal Regiment was the only non-posthumous British military recipient since 1965, for two separate acts of gallantry in Iraq. Introduced in 1856 by Queen Victoria, the VC has been awarded 1,356 times, but L/Cpl Leakey's award is only the 15th time since the end of World War Two.

It has since been discovered that gallantry may run in Leakey's family, as his cousin, Sergeant Nigel Gray Leakey, was a posthumous recipient of the VC in November 1945 for heroism while fighting in Africa during the Second World War. You can find out more about Sergeant Leaky's story in our Victoria Cross Recipients 1854-2006 records, as well as the stories of others like him.

These beautifully illustrated documents not only reveal where brave men like Leaky were born, killed, and laid to rest. They also include official citations detailing the extraordinary actions in which they earned their awards as well as portraits, images of their final resting place and occasionally artistic representations of their gallant deeds.

Exploring Victoria Cross Recipients 1854-2006 has revealed that there have actually been a number of occasions when close relatives have won the prestigious award. Since the medal was first awarded, there have been four cases in which the VC has been bestowed upon brothers, and three in which it has been given to fathers and sons.

Major C.J.S. Gough, and his brother, Lieutenant H.H. Gough of the 1st Bengal European Light Cavalry were the first pair of brothers to win the award.  Both brothers received their awards for acts of gallantry during the Indian mutiny.

Sir Charles John Stanley Gough

In 1874 the Sartorius brothers were both awarded the VC. Major R.W. Sartorius of the 6th Bengal Cavalry won his award at Abogu during the Ashanti war and his brother, Captain E.H. Sartorius, 59th Foot, won his in Afghanistan later that year.

Reginald William Sartorius

2nd. Lieut. A.B. Turner, Berkshire Regt, was awarded the VC for gallantry on the Western front in 1915. His brother Major V.B. Turner, Rifle Brigade, won his award in next global conflict after fighting in Western Desert in 1942.

Lieut. R.B. Bradford of the Durham Light Infantry earned his VC at Eaucourt l'Abbaye, France, on October 1st 1916. His brother, Lieutenant-Commander G.N. Bradford of the Royal Navy won his award on board HMS Iris during an operation in Zeebrugge, Belgium on April 23rd, 1918.

George Nicholson Bradford

In 1858, during the Indian Mutiny, Lieutenant (later Field-Marshal) Earl Roberts of the Bengal Artillery was awarded the VC. His son, the Hon. F.H.S. Roberts of the King's Royal Rifle Corps earned his VC in the South African War at the battle of Colenso, Natal on December 15th, 1899.

The Hon. Frederick Hugh Sherston Roberts

In the same war and on the same day, Captain W.N. Congreve was awarded the VC and his son, W. la T. Congreve earned his for bravery in France between July 6th and 20th 1916.

Sir Walter Norris Congreave

William La Touche Congreave

Bravery certainly appears to have run in the Gough family, as Major C.J.S. Gough, who won the award along with his brother during the Indian Mutiny (mentioned earlier), was also the father of a Victoria Cross recipient. His son, Sir John Edmond Gough, was decorated for rescuing wounded comrades while serving as Brevet Major in The Rifle Brigade (Prince Consort's Own), during the Third Somaliland expedition.