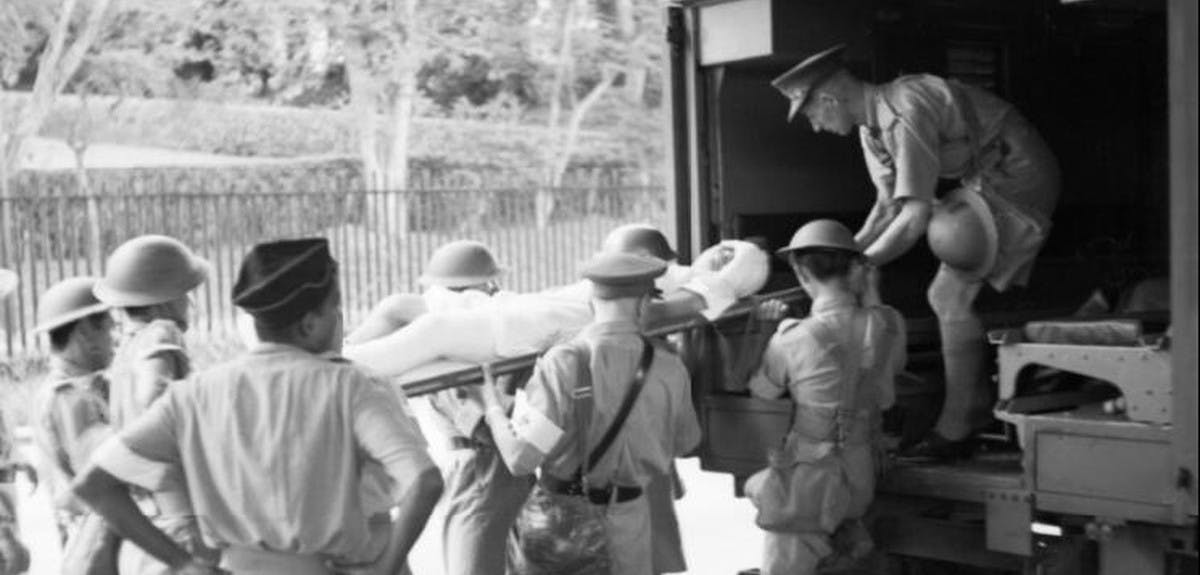 75 Years On: The Missing Men of Singapore in our Records

75 years ago today, the British Army suffered one of the greatest defeats in the entire history of the nation's Armed Forces; the Fall of Singapore.
Singapore, an island at the southern end of the Malay Peninsula, was a vital part of the British Empire. Often referred to as the "Gibraltar of the Far East", it was widely considered to be as impregnable as a fortress; an allusion that was quickly shattered when Japanese forces overran it's ill-equipped defenders in little more than a week.

After the squadron of warships defending the peninsular were destroyed by Torpedo-bombers, it was down to the army to stop the Japanese onslaught. Although the regional commander, Lieutenant General Arthur Percival, had 90,000 British, Indian and Australian troops against General Tomoyuki Yamashita's 65,000, many of Percival's men had never seen combat while the invading Japanese were battle hardened veterans of the Manchurian/Chinese campaign.
The Japanese attack was based on speed, ferocity and surprise, a combination that proved to be highly effective. By January 11th, they had seized the Malayan capital, Kuala Lumpur, and by February 8th, had reached Singapore. By the morning of 15 February they had broken through the last line of defence and the Allies were running out of food and ammunition. General Percival was left with no choice but to formally surrender and he did so shortly after 17:15 in a nearby Ford motor car factory.
After the battle,Britain's newspapers were filled with appeals from family members asking for information on their missing sons and husbands.

Where were your family on the eve of World War 2?
Unbeknownst to them, between the 8-15th February 1942, approximately 85,000 British-led men from Britain, Australia and India had been taken prisoners of war, while a further 5,000 had been killed or wounded in the conflict.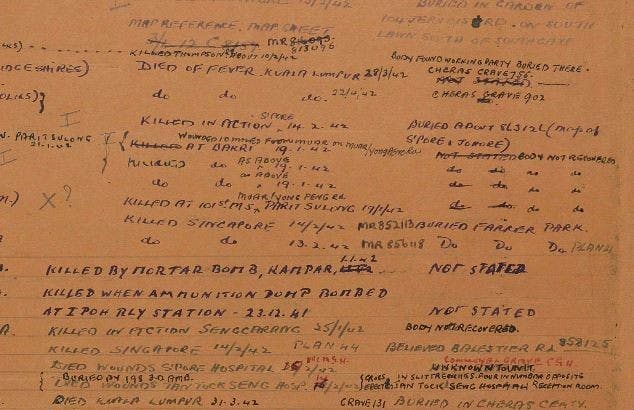 After the largest surrender of British-led armed forces in history, the Japanese captured Singapore. Winston Churchill called it the "worst disaster" in British military history.

Below, we remember some of the men captured during the battle, many of whom were sent into forced labour, such as building the Siam-Burma railway, or died in captivity.

Search the Prisoners of War 1715-1945 records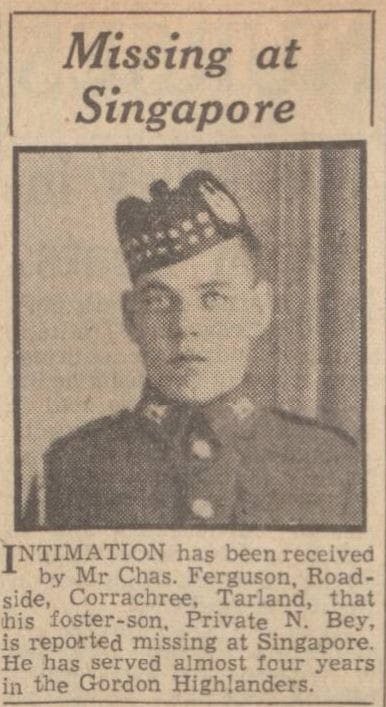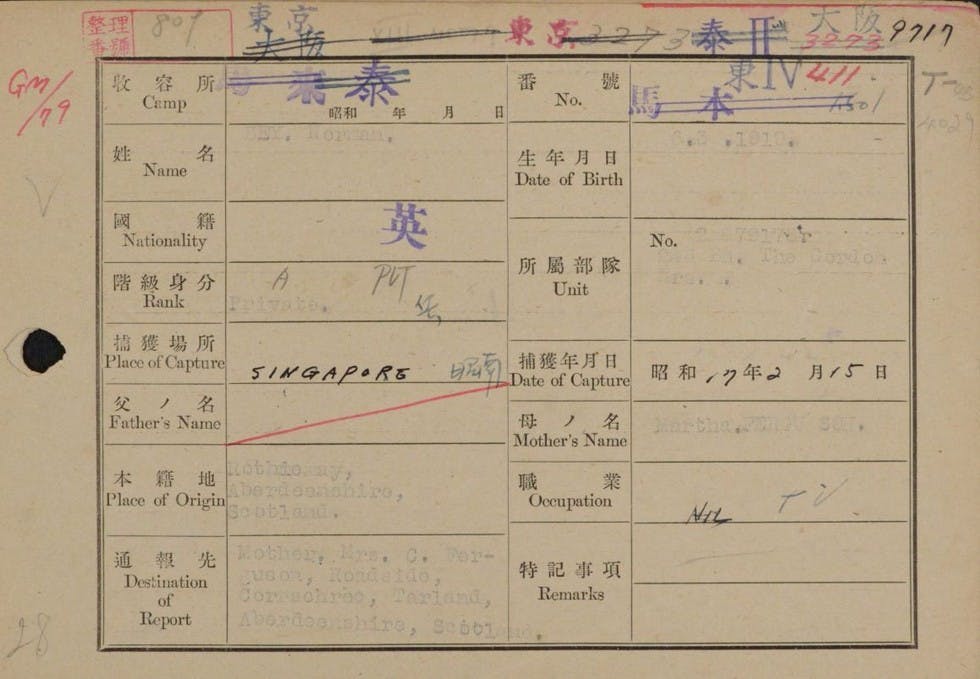 Harry and George Anderson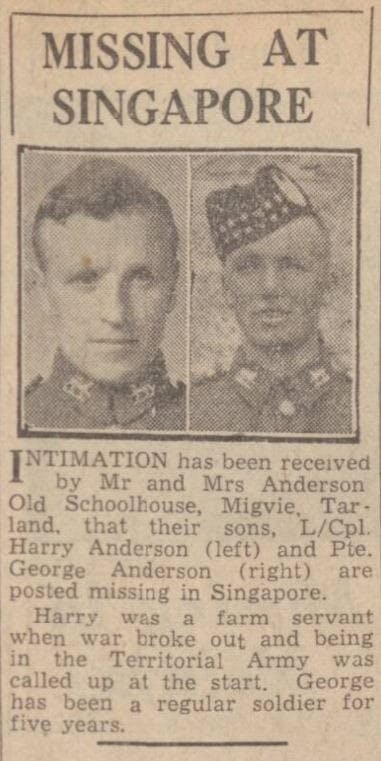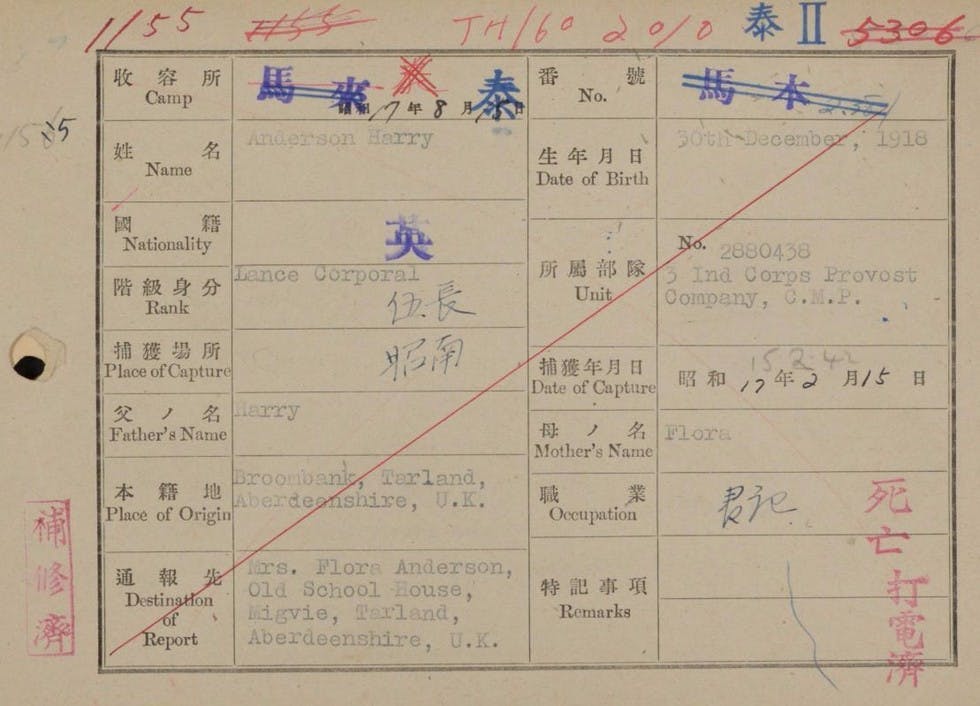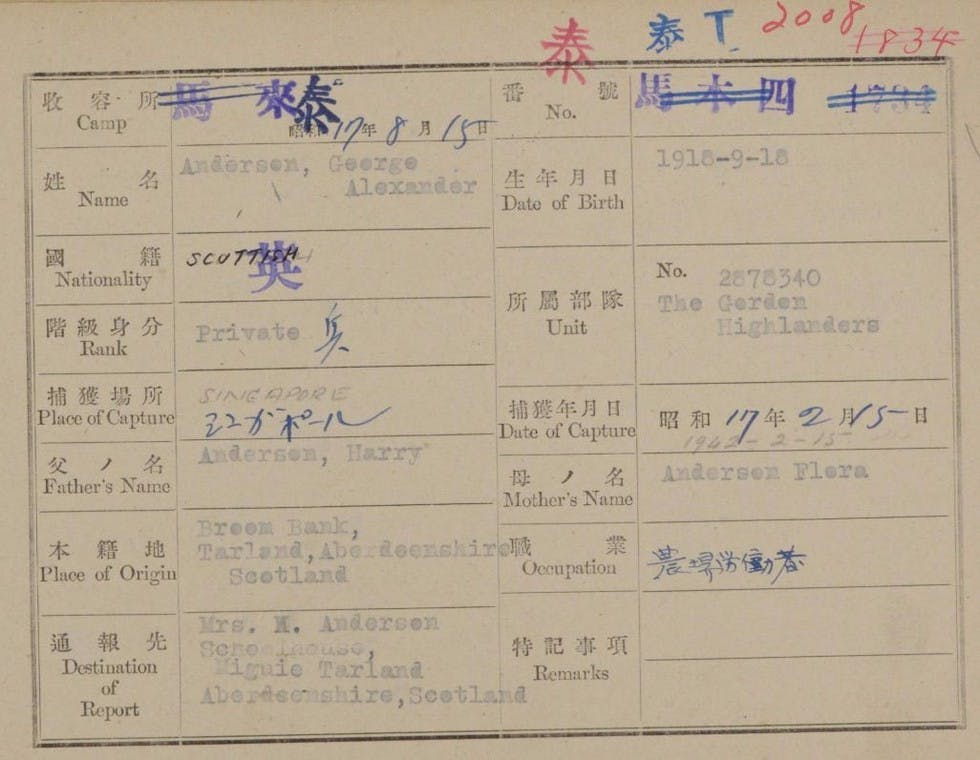 Harry died on 13 June 1943, most likely while in captivity.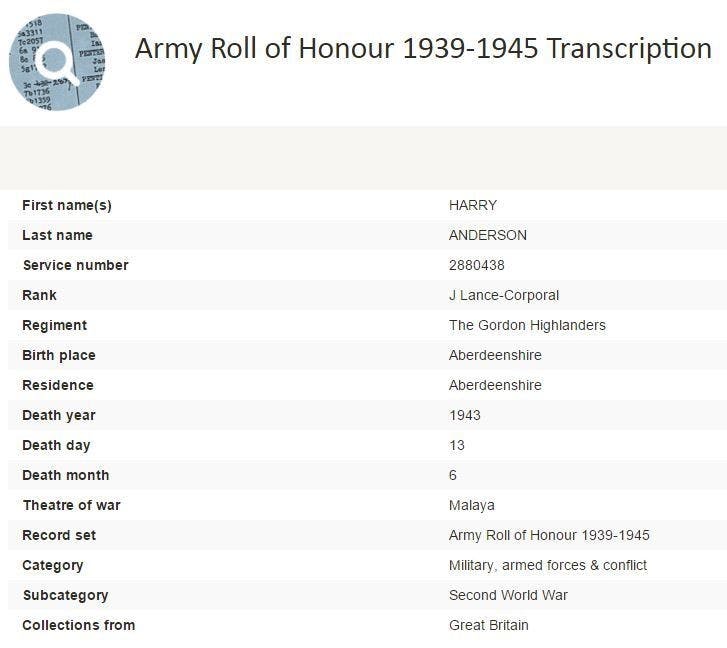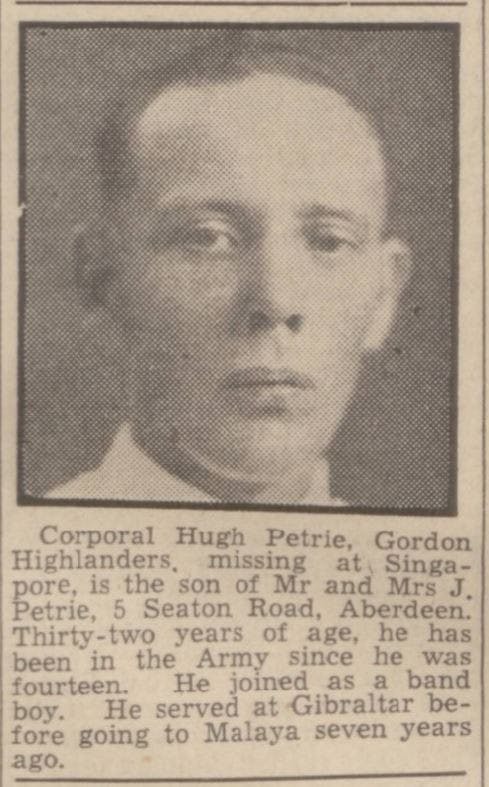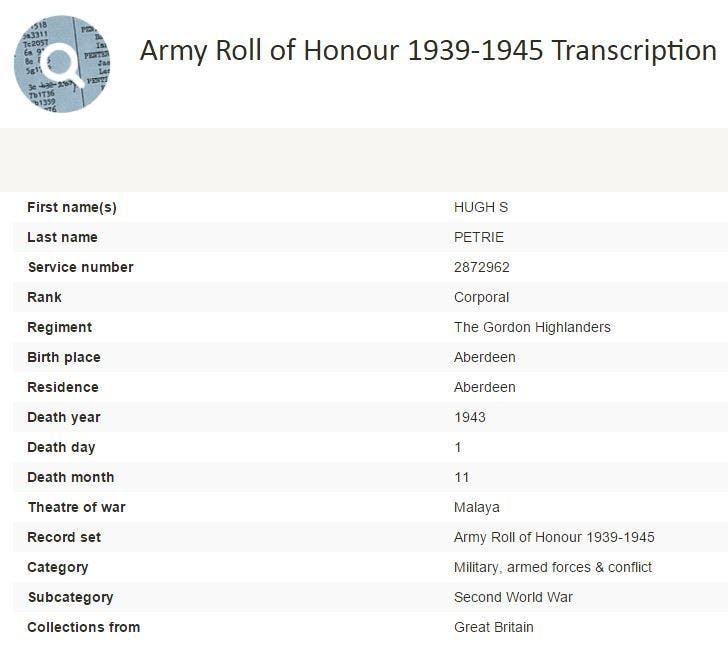 Search the Army Roll of Honour 1939-1945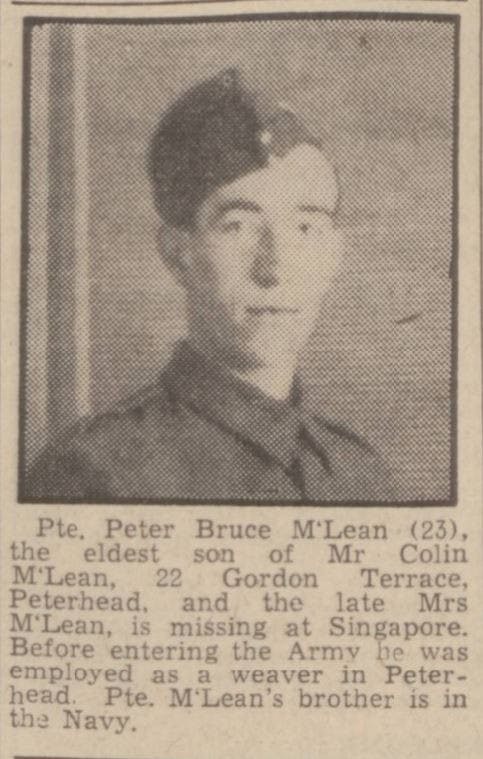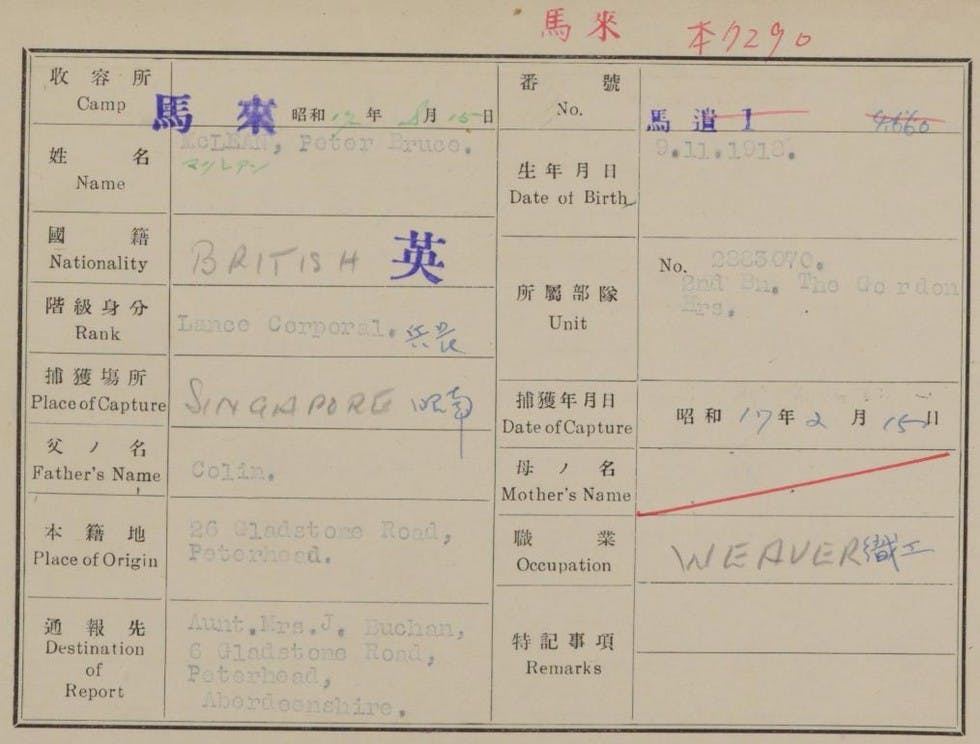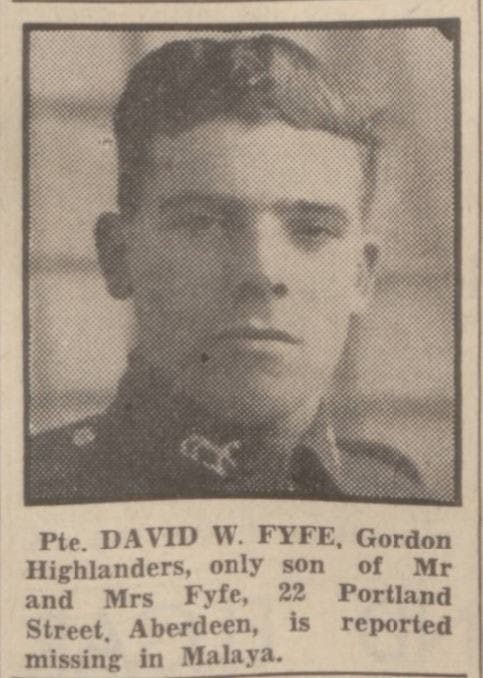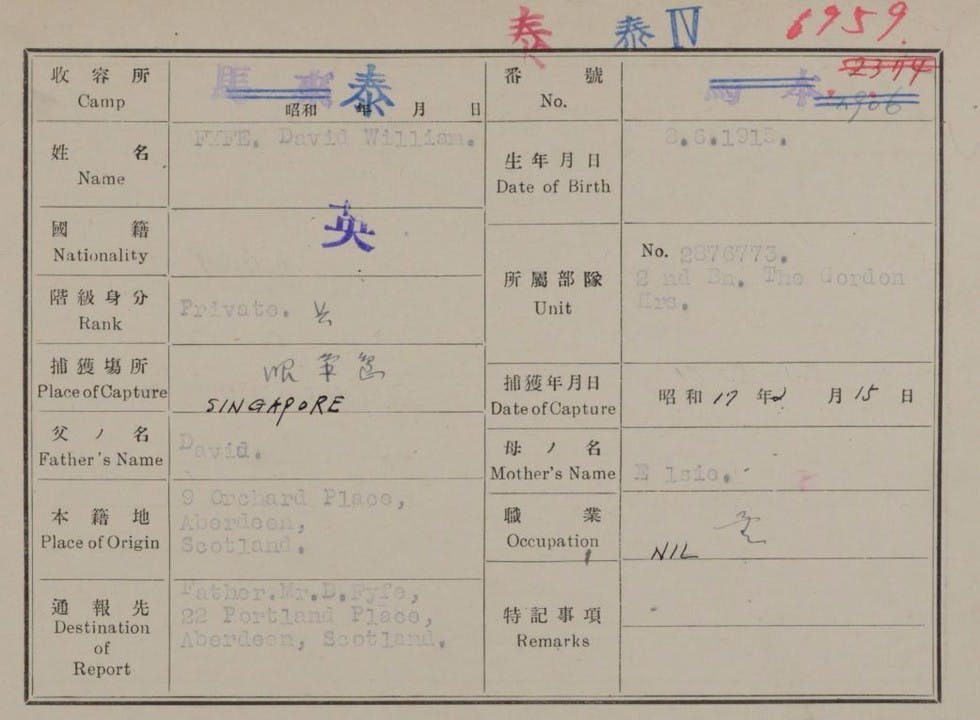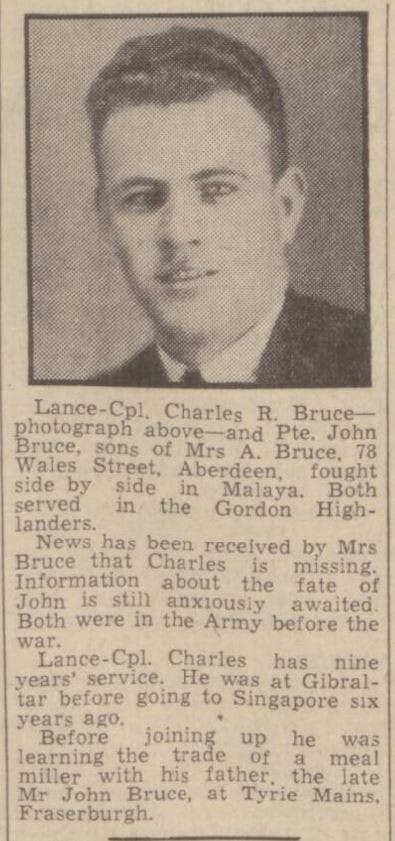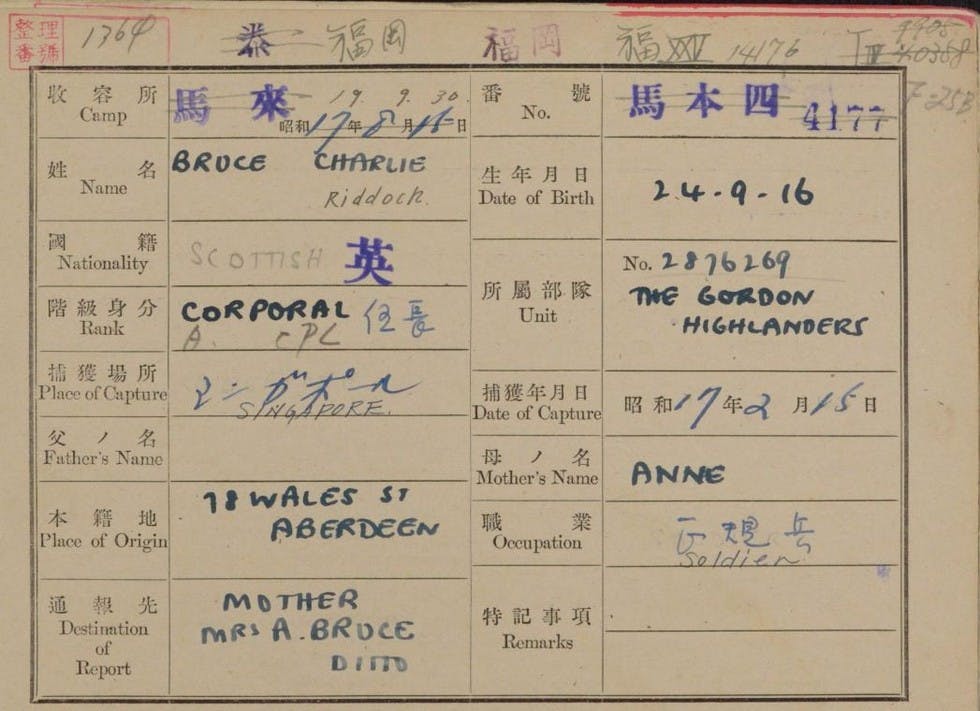 His brother, John, is still missing.