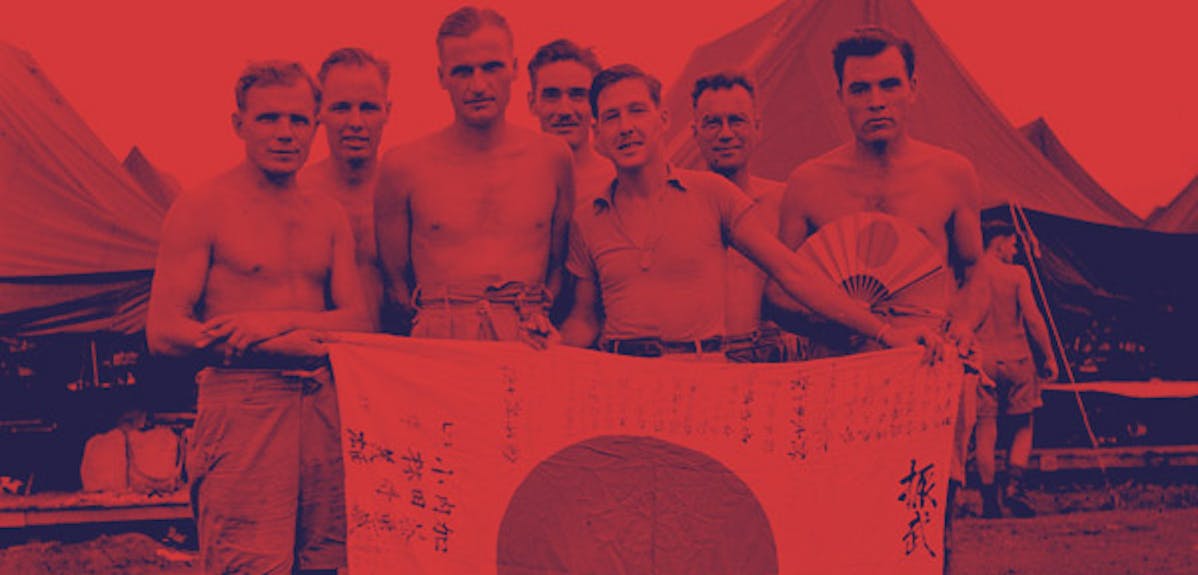 This disturbing prisoner of war diary reminds us why VJ Day is so important

51-year-old Lt Hill was captured during the Fall of Singapore. While imprisoned, he documented the deaths of those around him.
Exploring our collection of POW records, we recently discovered one of the most remarkable records ever found in our World War 2 archives.
Discover family heroes and much more
Enter a few details to see your relatives' records at your fingertips
These fascinating documents were uncovered in our Prisoners Of War 1715-1945 collection, a vast archive of original papers created by the Foreign Office, Colonial Office, War Office, Admiralty and Air Force. Published online in association with The National Archives and covering both military personnel and civilians, these valuable records shed light on the terrible hardships endured by Allied prisoners of the Japanese military; one of the defining aspects of Britain's war in the Far East.
The discovery concerns the diary of a Lieut. Harry Hill of the Indian Army Ordnance Corps. Lieut. While in captivity, Hill recorded, at great personal risk, a diary which documented the deaths of other Allied personnel around him in the rudimentary hospital facilities provided by his captors.
His poignant entries shed new light on the tragic fate of many Far Eastern POWs and serve as a powerful reminder of the incredible sacrifices made by an entire generation who, with willing hearts, gave their tomorrow for our today.
Born in Paddington in 1891, Hill was a career soldier and veteran of the First World War. British Army service records reveal how, after briefly working as a peddler, he joined the Army in 1910 and served on the Western Front with the Third Battalion of the Tank Corps. After marrying barmaid Annie Hanratty, he left the army in 1919 only to re-join the Royal Army Service Corps as a Staff Sergeant in 1923.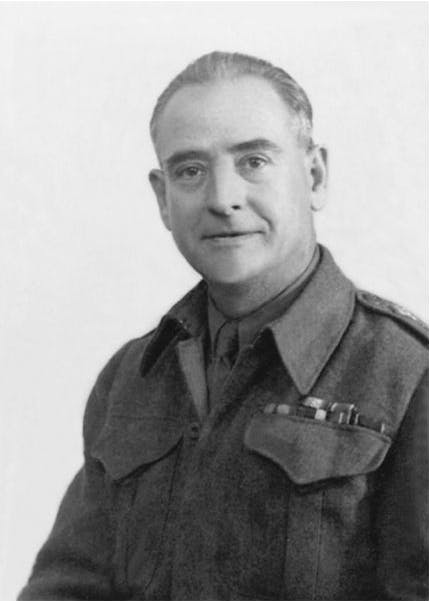 For a time, Hill and his wife were stationed in Quetta, modern-day Pakistan, until rising tensions with Japan led to the British Army establishing large army depots in Singapore.
POW records reveal how Harry, by then an acting Lieutenant, fell into enemy hands during the Fall of Singapore on 15 September 1942, the same day General Sir Arthur Percival signed the largest surrender in British military history.
Lieut. Hill was held at Number 4 Camp, Shirakawa in modern-day Taiwan. Shirakawa became known as the 'officers' camp', as most of the men in the camp were senior officers.
The camp was in operation from June 1943 to August 1945, and there were between 300 and 500 POWs there at various times. It became a sort of hospital camp - a place where sick and overworked POWs from other camps could come to recover as the medical facilities were better there. That said, as Hill's diary notes, the conditions were horrendous and little to no real medical treatment was offered.
The treatment suffered there was often brutal, harsh and unforgiving, and this often extended into denying or delaying medical treatment to wounded and sick men. Lieut. Hill prefaced the extracts of his diary provided to the War Office with the following introduction: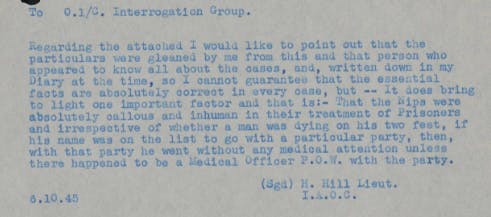 It is clear from his diaries that the treatment provided to POWs who were sick or wounded was more or less non-existent in the camp, especially appalling when you consider that this sole purpose was to supposedly act as a hospital and aid centre for POWs too sick to work.
The descriptions of those who died, and their physical states as written by Lieut. Hill provide a window into the life of the average Far East POW, and how hard the conditions were, especially if you were wounded or ill.
Gunner Day in one of the entries died due to a plethora of illnesses, which caused such weakness that he could not even move, and had to be assisted to perform the most basic functions.

Another Prisoner, Hughes, a US Cavalryman, died on arrival at the hospital after the Japanese refused to treat him for his wounds at all, even throughout his arduous journey to the camp. He was cremated after he died, but even then, not laid to rest. His ashes were carried around by the Japanese so that they could prove he was with the transit party even though he had died.

Lieut. Hill records at least 3 cases of men simply giving up. One, a signaller, apparently died as he was 'tired of life'.
Another case of this is Trp Hume, Reconnaissance Corps, who appears to have died due to severe depression and attacks of the nerves, effectively a nervous breakdown. Deaths were so common in this camp that Hill at one point also notes out of hand that 'another chap also died,' as if he was writing an afterthought.
As the tide of war increasingly turned in favour of the Allies, Hill and his comrades were transferred to camp Fukuoka 17 on the Japanese island of Kyushu.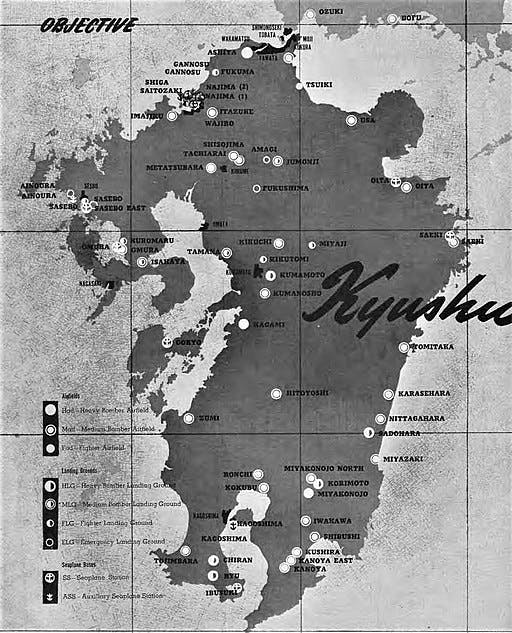 Conditions at Fukuoka were proved to be just as bad as Shirakawa. The camp commandant, Asao Fukuhara, was eventually executed for war crimes and the unidentified camp doctor forced men to work even when critically ill.
The Mitsui Coal Mining Company leased the POWs from the Japanese Army, who received payment from the Company of about 20 yen per day. While American, Australian, and Dutch POWs laboured in the Mitsui coal mine, Hill and his fellow British POWs worked in the nearby Mitsui zinc foundry.
The liberation of Japanese POW camps
There, Hill survived by slaving away until the Japanese surrender on 15 August 1945, now known as Victory over Japan (VJ) Day. However, even though Japan had been soundly defeated following the atomic bombings of Hiroshima and Nagasaki, Hill's ordeal was not quite over yet.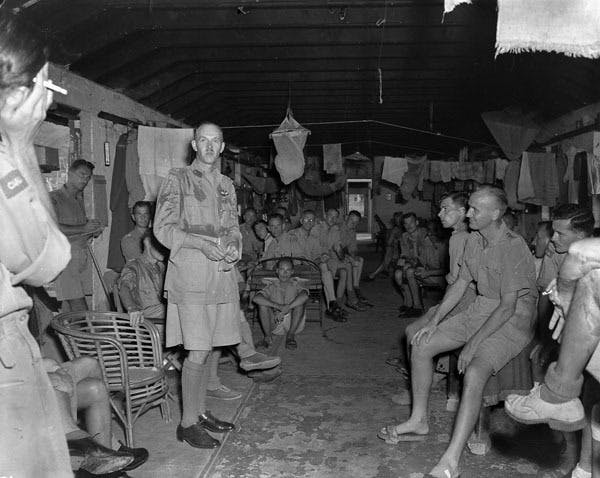 Given the camps proximity to mainland Japan, Hill and his comrades were not liberated until 2 September 1945, by which time most of the POWs were in a desperate state of health. Many POWs were suffering from severe beri-beri and on average had lost about 60 lb (27 kg).
After being evacuated via the destroyed Nagasaki, Harry and his wife returned to England, raising his children Bernard and Mary and enjoying retirement until his death in Liverpool in 1965.
This shocking discovery is a poignant reminder of the sacrifices so many made for our freedom. VE Day and VJ Day are perfect opportunities to keep their legacies alive and commemorate their remarkable life stories. Do you have POW relatives in your family tree? Share their stories with our community on Facebook, Instagram or Twitter.