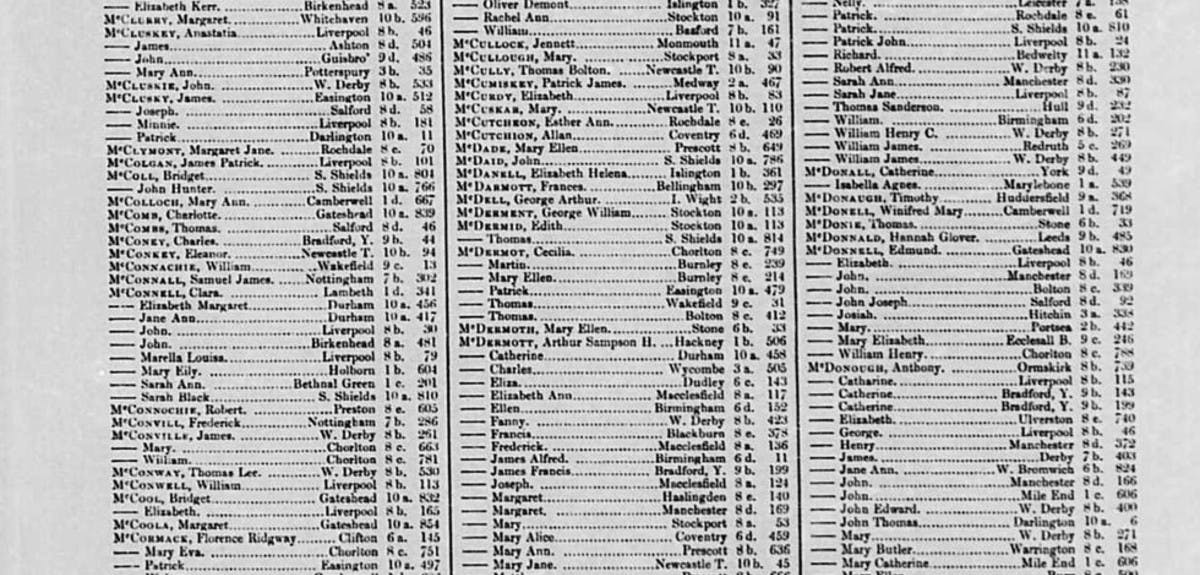 Who Do You Think You Are? - Alexander Armstrong's blue blood
Alexander began his Who Do You Think You Are? adventure by saying he had always been called 'posh' and that he would be disappointed if his research didn't reveal a 'posh' background. As it turned out, he didn't need to worry...
Alexander Henry Fenwick Armstrong was born in 1970 - we found Alexander's birth record in findmypast.co.uk's records: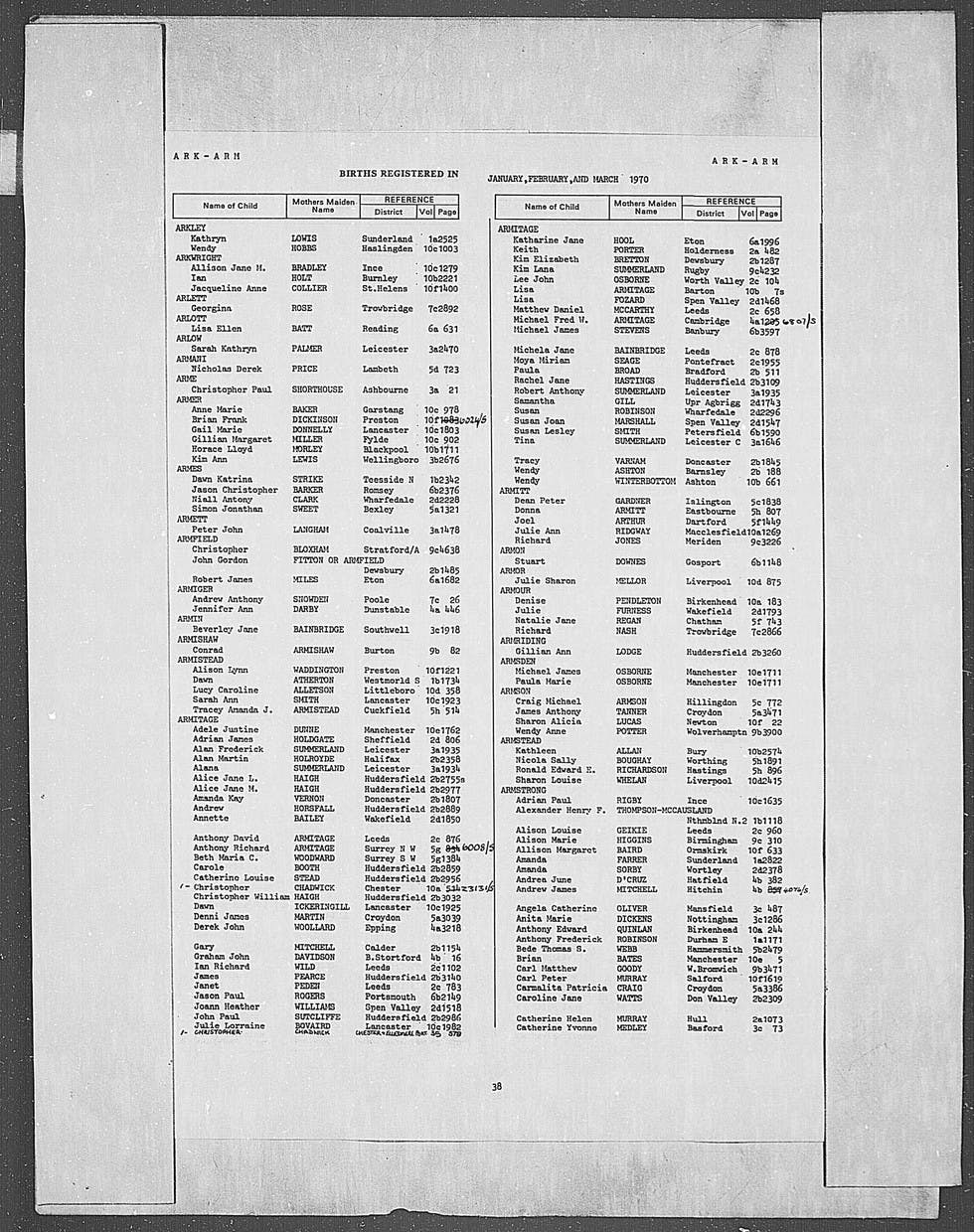 Alexander started his journey by talking to his parents and revealed that he wanted to learn more about his mother Virginia Thompson-McCausland's side of the family. Virginia's mother was Helen McCausland. Helen's father was Maurice Marcus McCausland, Alexander's great grandfather, who was born in 1872.
We found Maurice's birth record in findmypast.co.uk's record collection: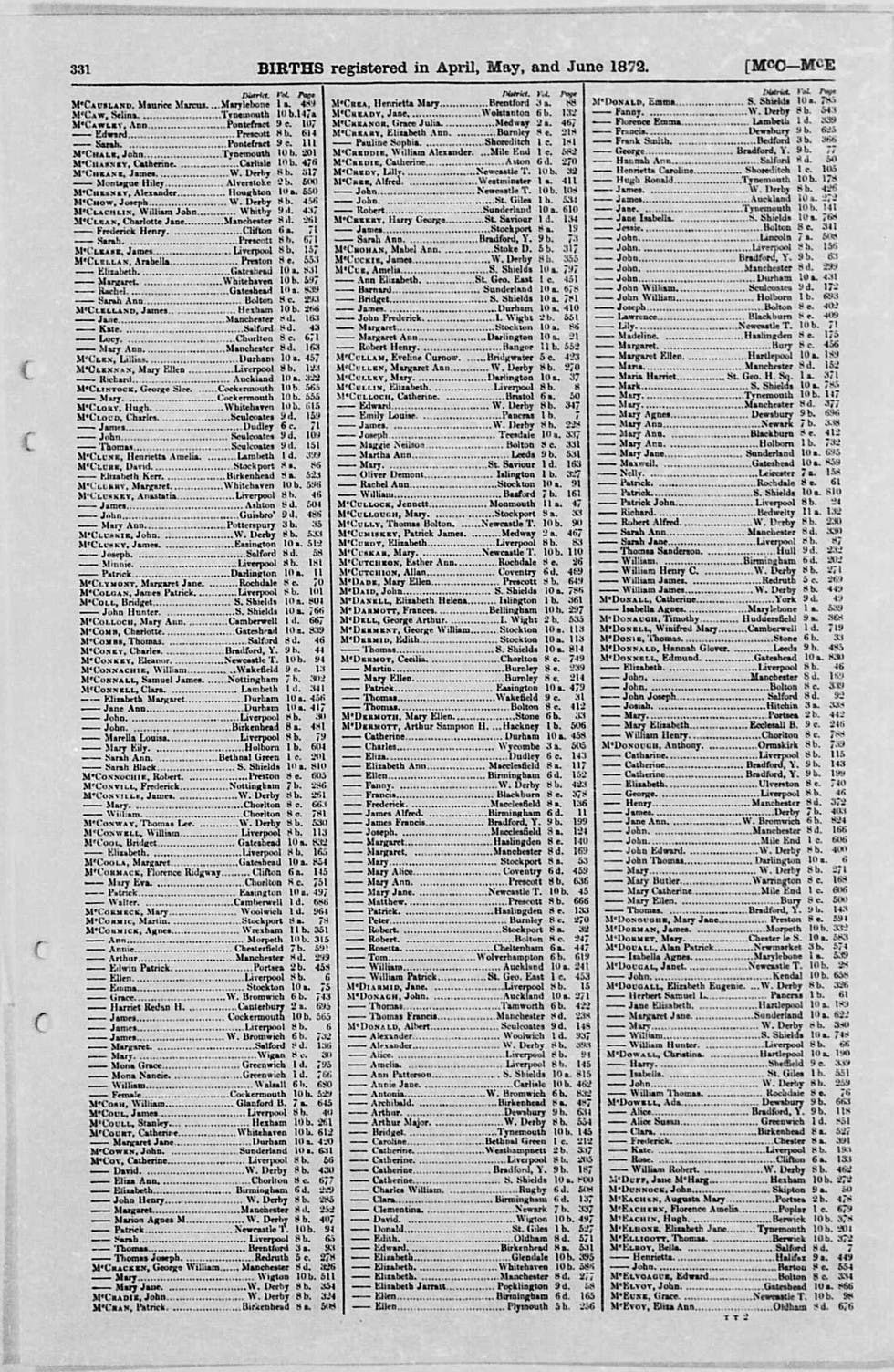 Maurice's parents were Laura and Connolly.
Alexander wanted to find out how the McCauslands did so well for themselves. He learned that his 6x great grandmother Mary Boughton was a lady of the bedchamber to Queen Charlotte, confirming Alexander's solid link to royalty in the 18th century. Mary died in 1786.
Mary had two sons, Edward and Charles. Charles was Alexander's 5x great grandfather. Edward inherited the baronetcy from his cousin Sir Theodosius in a controversial turn of events.
Alexander discovered a letter which Edward sent to Charles informing him of Theodosius' death. Edward described the death as 'wonderful' news because it meant he would inherit the baronetcy. All was not well, however, as Theodosius' death was deemed suspicious and his body was examined by physicians, who claimed he'd been poisoned.
Alexander travelled to Boughton Hall to read the records of the trial which followed to see if Edward acquired the baronetcy through foul play.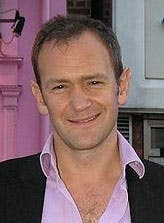 In the end Edward wasn't implicated - Captain John Donellan, Theodosius' brother in law, was tried for the murder instead. He was found guilty of poisoning Theodosius, although Alexander thought it was more likely that he had died from syphilis, as Donellan claimed and medical records supported.
When Edward died in 1794 he left his estate to his illegitimate daughters and left Charles £100 - a pittance compared to the value of his estate. Alexander thought it very unfair that Edward disinherited Charles, describing him as a 'rogue'.
Alexander discovered that Mary Boughton, his 6x great grandmother, was the great granddaughter of the first Duke of Beaufort, Alexander's 9x great grandfather Henry Somerset. Today the Beauforts are one of the wealthiest aristocratic families in the country.
Henry's father was Edward Somerset, 6th Earl of Worcester, who lost most of the family's fortune in the 16th century during the civil war. Edward donated money to King Charles I from early on in the civil war; he loaned the King more than £70 million in today's money.
Charles I made Edward the Earl of Glamorgan and made him secret envoy to the Catholic confederates in Ireland. The King's letter detailing this fell into the wrong hands and he had no choice but deny all knowledge of the mission and accuse Edward of high treason. Edward was imprisoned in Ireland and his home, Raglan Castle, fell. In 1649 King Charles was executed.
Edward never again occupied the family seat of Raglan. Alexander felt that Edward was heroic and didn't get the reward he deserved.
Edward turned to science in later life. He invented a water commanding engine which harnessed steam power 40 years before steam engines were invented. Edward died in 1667 and it was believed that he literally took the designs for the steam engine to his grave.
We searched our parish record collection and found Edward's parish burial record: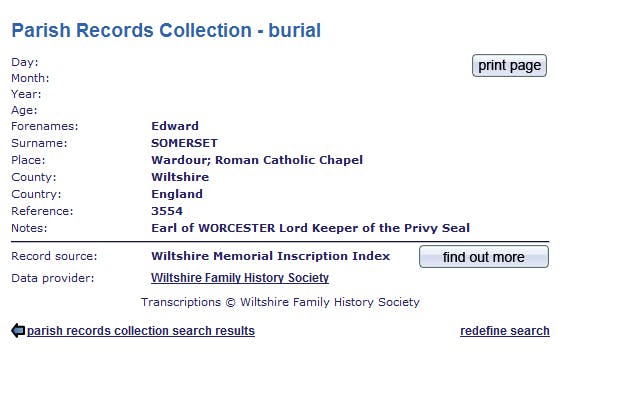 In a bizarre twist 200 years later, a group of engineers took a trip to Raglan in 1861 to exhume a model of the engine from Edward's grave. Alexander found a detailed account of the mission which stated that the engineers hoped to find model of the engine in Edward's tomb but after a thorough search failed to find anything.
Finally, Alexander traced the earliest roots of the Somerset family and discovered Edward III 20 generations back in the 1300s. Edward III was a distant relative of William the Conqueror, making William the Conqueror Alexander's 27 x great grandfather!