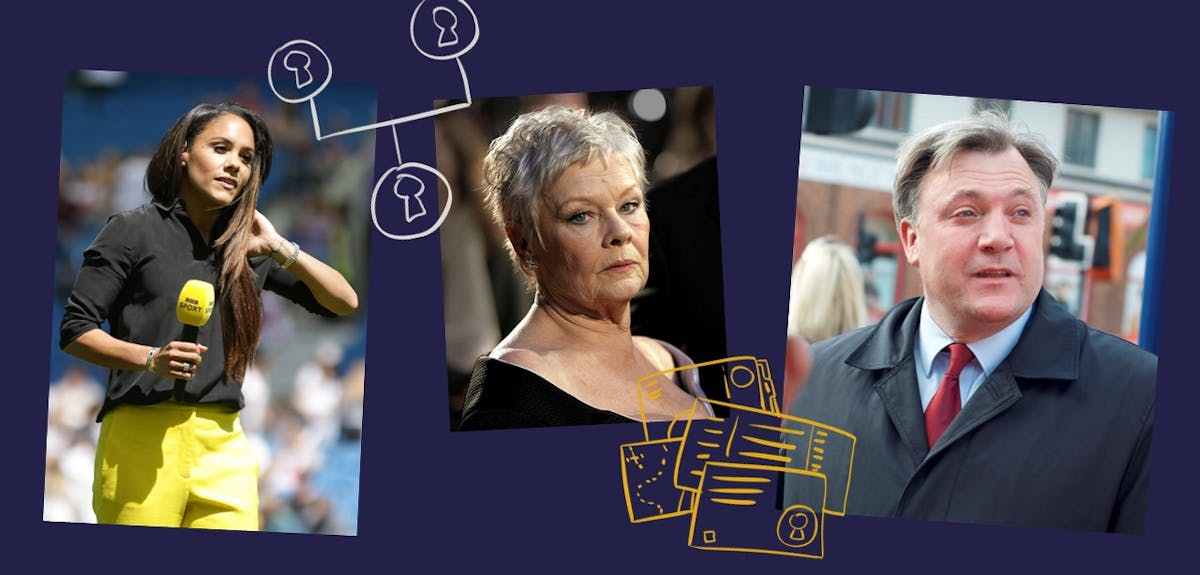 Review: Who Do You Think You Are? UK series 18

See which celebrities explored their family trees for Who Do You Think You Are? UK 2021.
Who Do You Think You Are? UK, the BAFTA-winning genealogy show that sees celebrities meet their ancestors returned to BBC in Autumn 2021. Now in its 18th series, the seven-parter filled our evenings with some famous family history.
Grow your family tree for free
Here's our episode-by-episode review of the long-awaited series 18 of Who Do You Think You Are? UK.
Episode 1: Josh Widdicombe
Comedian and TV presenter Josh Widdicombe took the tone of this series up a notch by tracing one family line all the way back to Tudor nobility. In one of our favourite episodes to date, Josh discovered a dramatic love triangle, a brutal execution and even a connection to royalty.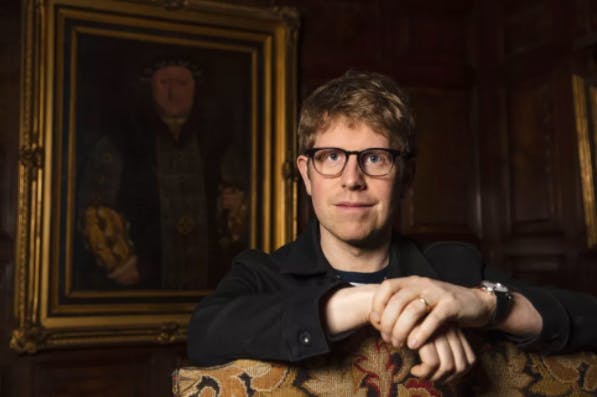 We definitely got flashbacks of Danny Dyer's legendary stint on the show. Josh's gentle humour was woven throughout the episode, and if we discovered a connection to Queen Elizabeth I, we might laugh disbelievingly too.
Episode 2: Dame Judi Dench
Oscar-winner Dame Judi Dench explored her father's First World War story, travelled to Ireland and Denmark and rather ironically, uncovered a family connection to William Shakespeare.
Proving the past can shape the present, Dame Judi's Who Do You Think You Are? experience was as astonishing as it was exciting. The ultimate revelation on her journey confirmed that one of her ancestors was linked to the Danish castle where Shakespeare's Hamlet is set. In a classic case of history repeating itself, Judi made her professional acting debut playing Ophelia in the same play hundreds of years later.
Footballer turned pundit and presenter Alex Scott followed in the footsteps of her Jewish ancestors at the Battle of Cable Street. She learned that her great-grandfather was likely involved. She also explored the tragic story of her relative Abraham, who spent much of his life in hospital.
'If you don't know where you're coming from, you don't know where you're going.'
Her journey then took her to Jamaica. Visiting the island for the first time, Alex discovered her family links to the banana trade, and her connection to the slave trade. In what was one of the most poignant episodes to date, Alex's experience left her proud of her ancestors, and determined to preserve their stories.
Funnyman Joe Lycett wasn't always laughing when he opened a dark chapter in his family history.
One of Joe's ancestors was a young Victorian chimney sweep who later travelled the world in the Royal Marines but always struggled with his experiences.
What we enjoyed most about this episode was how it focused on just one of Joe Lycett's ancestors and all of their incredible stories. What an adventure.
Singer Pixie Lott hoped to chase the story of potential Italian roots, but instead found a link to Ireland. She followed the footsteps of musical ancestors and those who fell on hard times.
'We've all got stories to tell.'
It was a real joy to see Pixie's story come to life with the records found by the researchers. Particularly heart-wrenching was the story of an ancestor who was a prisoner of war during the First World War, and the trauma he experienced.
YouTuber Joe Sugg teamed up with his sister Zoe to delve into their shared past.
Joe's story took him through the many hardships that his ancestors faced. An epidemic of tuberculosis led to the deaths of many of his relatives, and some even fled brutal religious persecution in the 1700s.
However, it's wasn't all bad news for Joe; just like his own mother, an ancestor of his living in the 17th century was a particularly well-off jeweller, who proceeded to survive The Great Fire of London. Later down the line, his 3 x great grandfather was involved in the initial invention of one of the first long-distance communication methods - the telegram.
Like so much of this series, Joe's past was a rollercoaster full of highs, lows, and most importantly - incredible discoveries.
Former shadow chancellor, Ed Balls traced his heritage in Norwich. Along the way, he discovered an ancestor who worked as a ship's surgeon and encountered stories of electoral fraud and agricultural depression.
Ed's revelations included stories of scandal, crime and oppression - the perfect recipe for a fascinating family tree. He could even been seen using Findmypast to find his ancestors' records - the man clearly has great taste.
Tell us what you thought of Who Do You Think You Are? series 18, by joining the conversation on Facebook, Instagram and Twitter using #WDYTYA. And if the entertaining show left you inspired to delve into your own family history, here's how to get started.