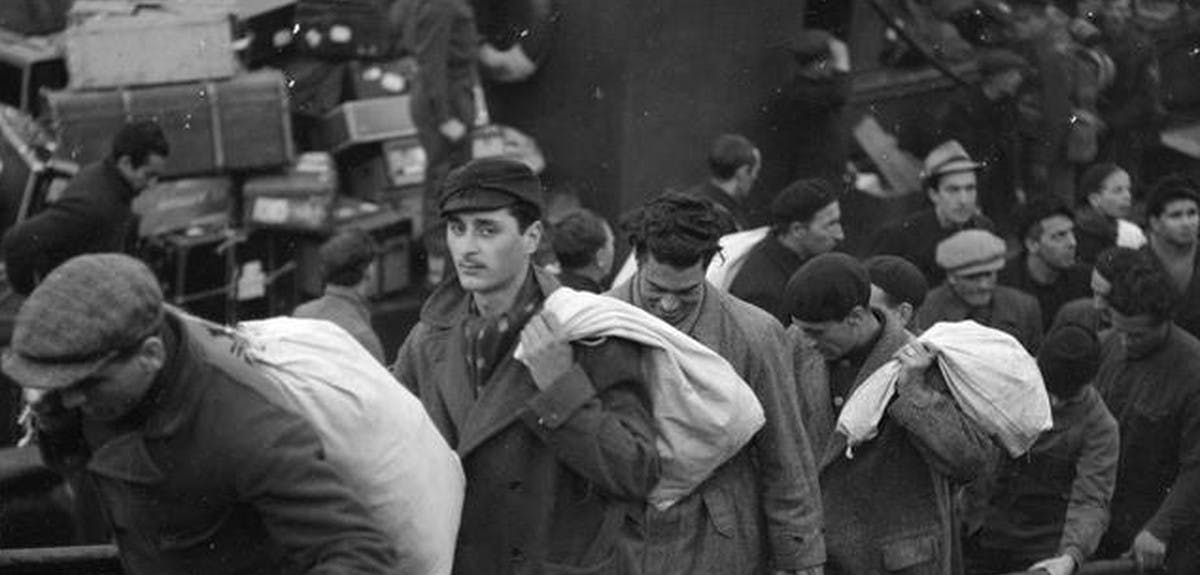 Were your ancestors enemy aliens during WW1 or WW2? Find out in new records
Thousands of foreign nationals were held prisoner across the United Kingdom and the Commonwealth during World Wars 1 and 2, and you can see whether your ancestors were among them in the Britain, enemy alien internees collection.
During this time, internees were investigated to see if they were spies or enemy sympathisers, and many remained interned right up until the end of the conflict.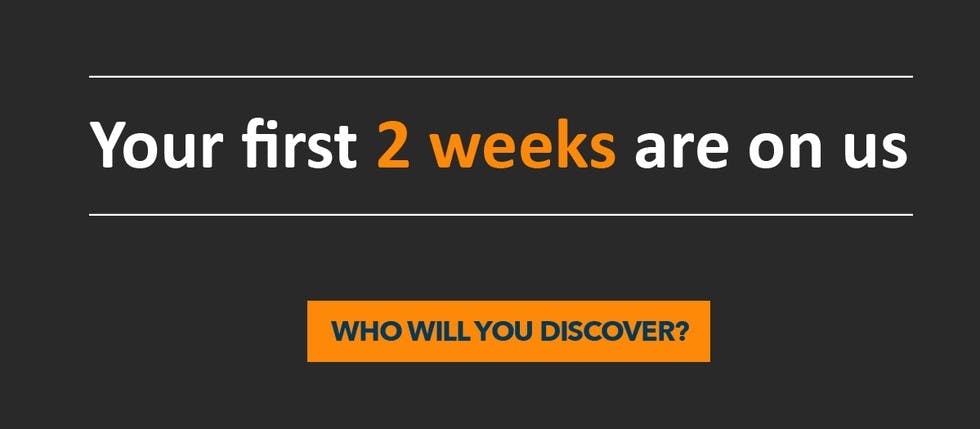 The Britain, enemy alien internees collection features index cards from the Home Office, nominal rolls, correspondence, as well as other related documents. They have been digitised for the first time by Findmypast in association with The National Archives. The collection is diverse, ranging from a single name on a list to records of an individual's movements.

In these records you will find people from Germany, Italy, Japan, Austria, Finland, Bulgaria, Hungary and Romania, as well as many other countries. The main settlements were on the Isle of Man, but others were deported to other countries within the Commonwealth. This practise was largely abandoned after the ships were targeted by the enemy, leading to the death of hundreds of internees who were too scared to board the lifeboats.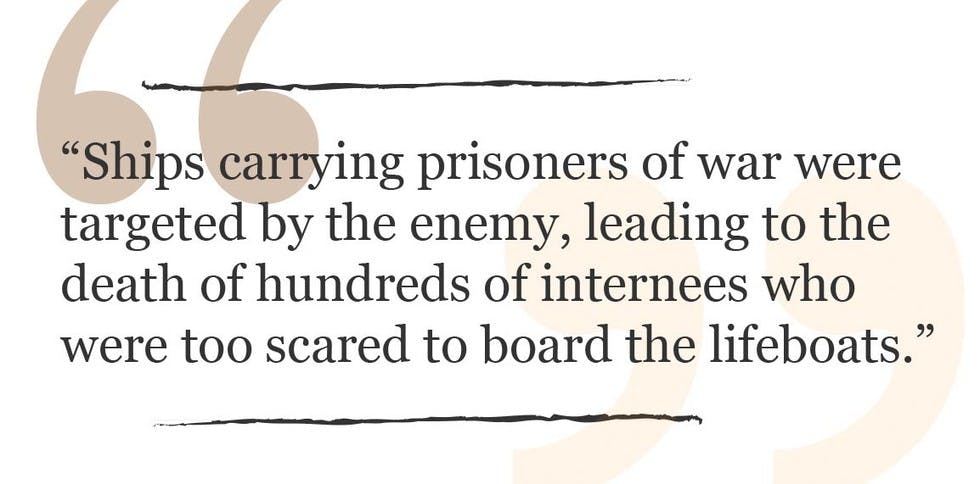 The majority of the collection, 133,908 names, come from World War 2. Foreign nationals were divided into three groups by the Home Office at the outbreak of war. Category 'A' meant an immediate threat and the need for internment, category 'B' were individuals who were not initially detained but were given certain restrictions on travel and ownership, and category 'C' were those who were identified as refugees.

There are 5,640 names from World War 1 in the collection, and some of the records are extremely detailed. One document, for Frederick E A Schouten, manager of F A Shuton & Co. Ltd., states:
The case did not apparently come before the committee but he was exempted by the Home Secretary on 29 September 1915. He states he is the illegitimate child of Dutch parents. His mother went to Germany shortly after his birth and married a German.
He did a years' service in the German army. In 1887 he went into business in Antwerp and in 1888 in London. In September 1894 he was extradited to Germany and was imprisoned in a fortress.
In 1895 he returned to London. Home Office minutes describe him as a clever rascal, but as the German Government seemed hostile to him he was accepted as being pro-English.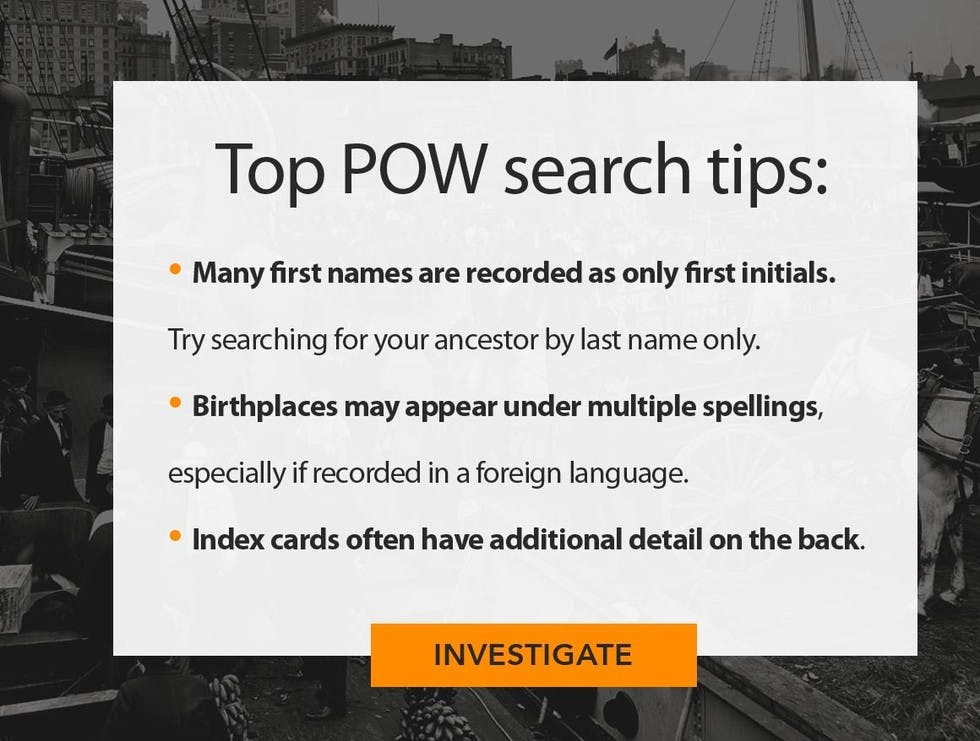 Here's a brief rundown on what the new collection includes.
HO 144/11720 - First World War internment lists (1915 and 1918): Enemy aliens in London
These are lists of German nationals living in London during World War 1. They are broken into various classes, such as enemy alien and members of religious orders. These records include investigations into individuals' nationalist sympathies and minutes from the House of Commons discussing the status of enemy aliens.
HO 45/11522 Parts 1 and 2 - Aliens and Nationality and Naturalisation: Central Register of Aliens in United Kingdom; policy of internment and repatriation of alien enemies, 1914-1924
This series contains registrations of enemy aliens in lunatic asylums, investigations by the Home Office into reports of suspicious characters, and quantified lists of enemy aliens by district from the 1911 census, as well as lists of enemy aliens, organised by age, with familial information such as spouse and children.
PCOM 9/661 - Reception and internment of aliens: list of internees, 1938-1946
You will find notifications of the reception of enemy aliens into prisons and the dates of their arrests and arrivals. These files include a large number of female internees.
PCOM 9/662 - Reception and internment of aliens: list of internees, 1938-1946
In this series, you will find reports of internee movements and transfers and internee complaints about conditions and investigations. For example, three internees complained that the prisons were not set up for non-criminals, and that they were kept in solitary confinement for 19 ½ hours a day.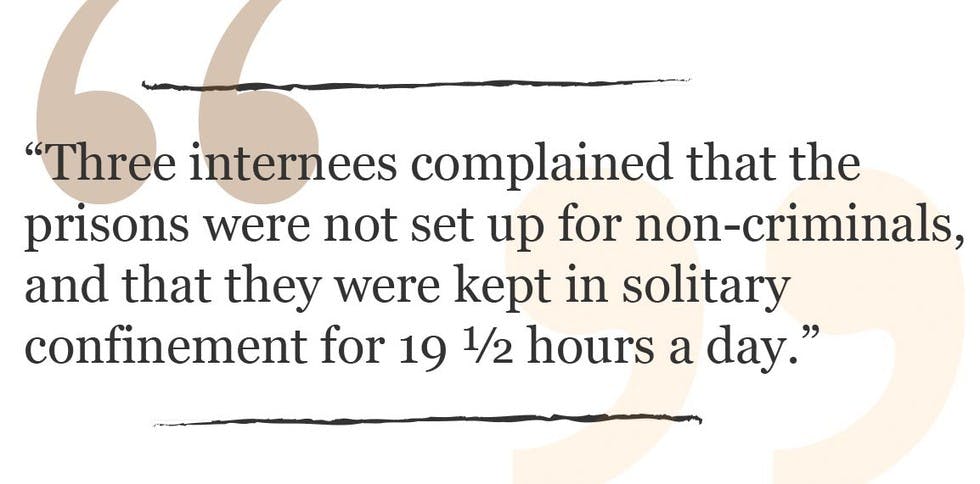 Nominal rolls will include your ancestor's name, birthdate, and birthplace. Some rolls will have additional remarks such as the name of your ancestor's spouse or occupation.
HO 396 - 308 volumes of people interned or considered for internment by the British in the Second World War (1939-1947)
In this series, you will find individual index cards for enemy aliens. The cards record a person's name, date and place of birth, nationality, address, and occupation, as well as the name and address of the person's employer and the decision of the tribunal. Those who were not interned were recorded as 'at liberty'.
You may discover your ancestor's religious denomination, spousal information, length of time in the country, and travel history, as well as if another citizen vouched for your ancestor and, if so, the name of that citizen.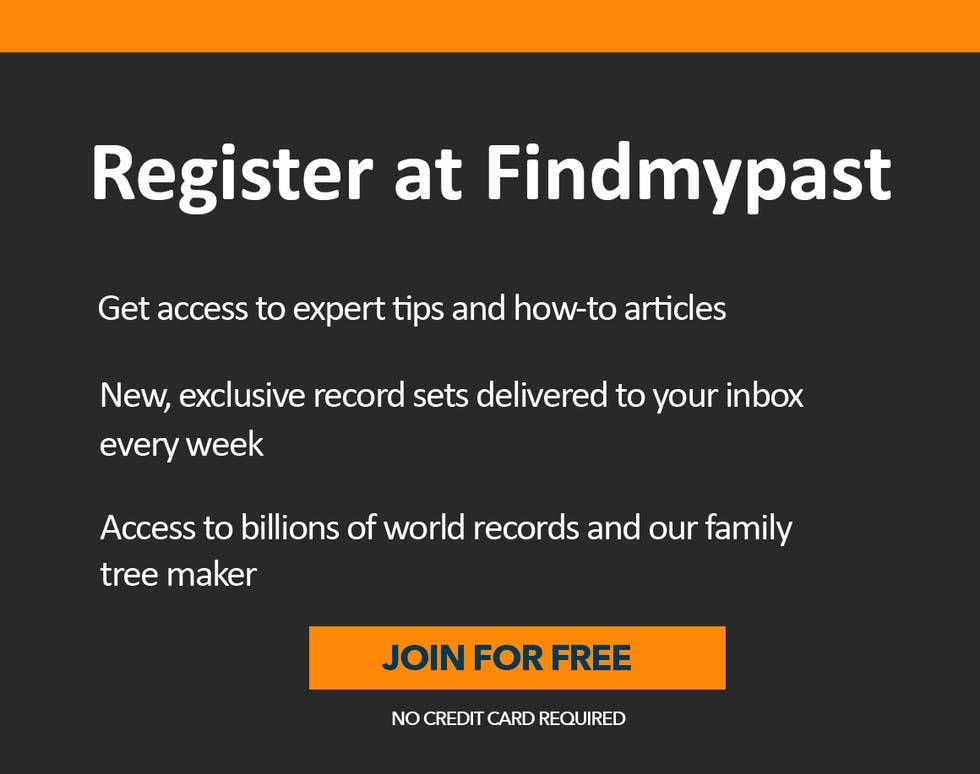 Ready to go? Search our enemy internee records now