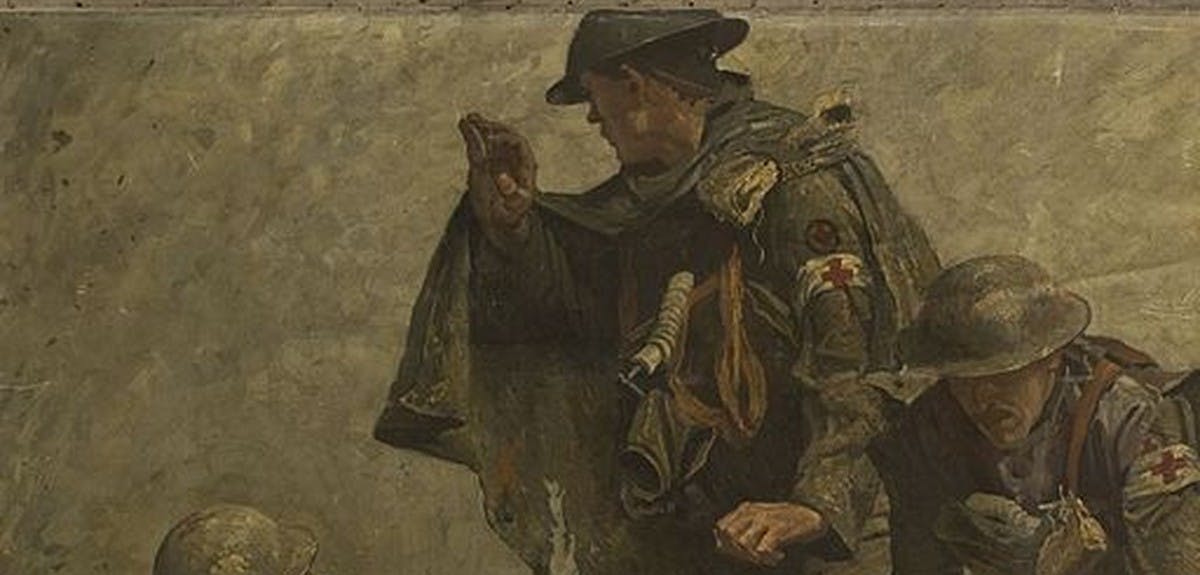 Middlesex, Poplar Military Tribunals 1916-1918

Middlesex, Poplar Military Tribunals 1916-1918 contains the records of over 3,000 men who appealed their conscription into the British Army at military tribunal hearings in Poplar, East London, at the height of the First World War.
In January 1916, Prime Minister Asquith introduced the Military Service Act. The act came into force on 2 March 1916 and meant that all men between the ages of 18 and 41 who were single, childless and/or widowers could be conscripted into military service. As the war waged on and the need for more men increased, conscription was extended to married men in May 1916 and then the age was extended to 51 in May 1918.
Individuals had the opportunity to apply for an exemption from military service. A person could appeal on the grounds of ill health, serious economic hardship, or conscientious objection to the war, or if their education or employment was of national importance. In the later cases, the individual's employer could appeal for exemption on their employee's behalf.
Due to their sensitive nature, most tribunal records were destroyed after the First World War; however, some local governments, such as the Metropolitan Borough of Poplar, preserved the records. Each record consists of a transcript and image of the original document. Transcripts will reveal your ancestors name, occupation, age, the date of their application and hearing as well as their employers name, business and address.
Images will provide further details such as the decision reached by the tribunal. They will also show if your ancestor was temporarily, conditionally or absolutely exempt from service or if their appeal was refused. If your ancestor was temporarily exempted from service, the length of time is provided.