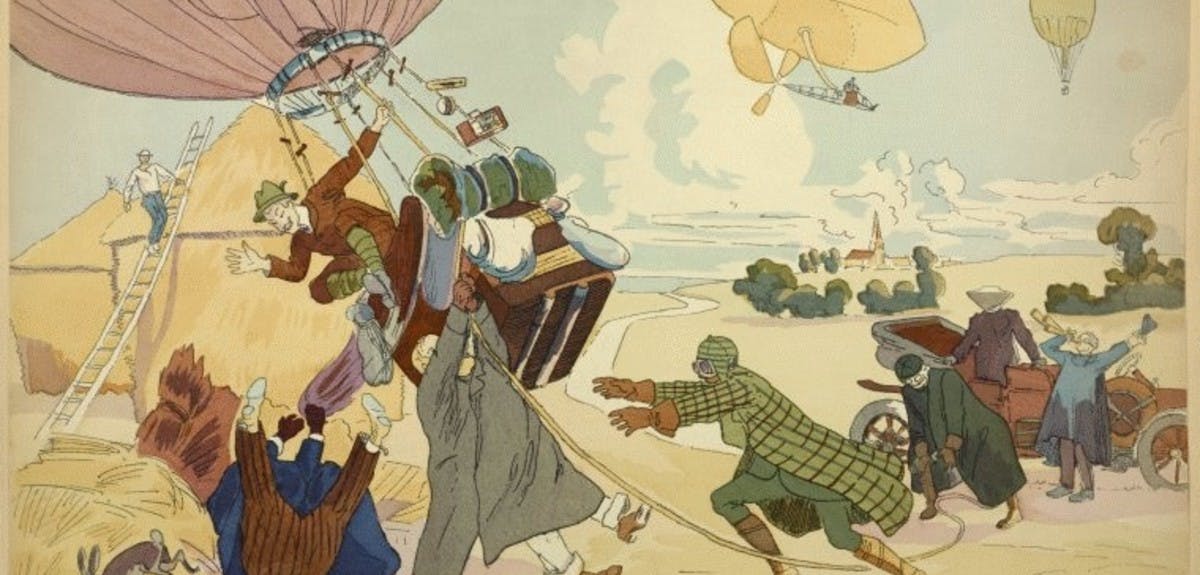 Off the record: Travel records

Travel records connect us not only to the past, but to your ancestors' journeys between continents. They can give you a glimpse of your distant roots and heritage, and cast light on a story which might be more diverse and fascinating than you'd ever imagined. This is just a sample of our extensive collection, there's so much more to discover…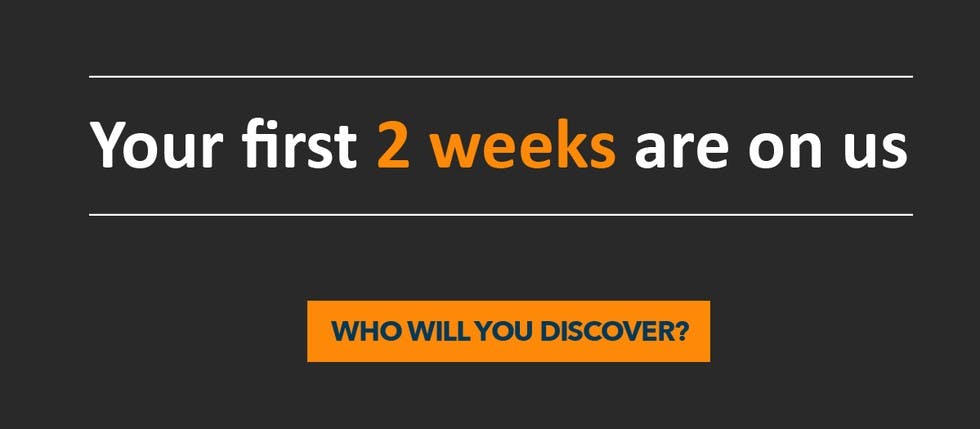 Sometimes, a relative can appear to "drop off the radar" in your research. This could be because they've travelled overseas, and these applications could be the clue you need to broaden your search.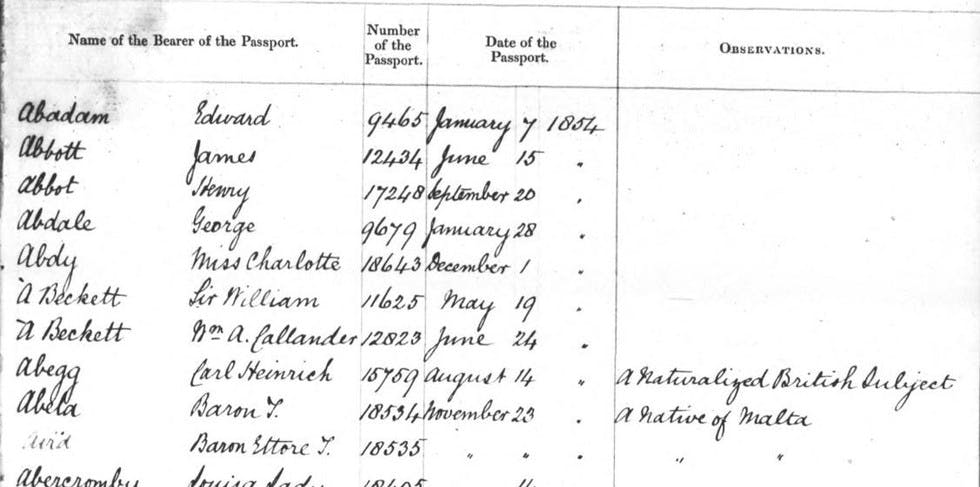 The amount of information in each record varies, but should include your ancestor's name, passport number, the date the passport was issued, and any observations made during the application. There are about 360,000 men and women recorded in this set, but remember, before 1914, passports weren't obligatory for travel. They indicated that the bearer could travel without hindrance, however your ancestor could still have emigrated without one.

This paper publishes the correspondence between the British government and Governor-General of Canada regarding the settlement of poor Irish people in the Newcastle District, Upper Canada. The paper and supporting documents were requested by the Commons, as the project had been publicly funded.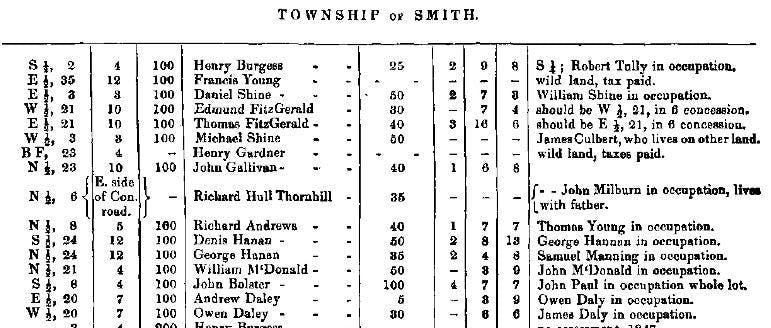 The records contain details both on the lots allocated to the settler in question, and the settlers themselves. These include the settler's name, the number of people in their family, their lot number, concession, acreage, the number of horses and horned cattle on the plot, the number of occupants already on the lot, the relationship between those occupants and the settlers, and other critical details.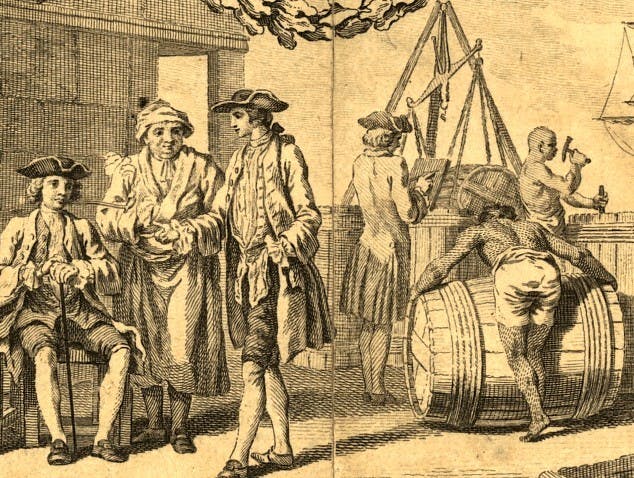 This amazing record set covers early immigrants to the New World, and is a must for anyone looking for family who settled nearly 400 years ago. Most immigrants to early Virginia were either indentured servants or convicts. In 1618, Virginia had adopted the headright, which allocated fifty acres for each settler.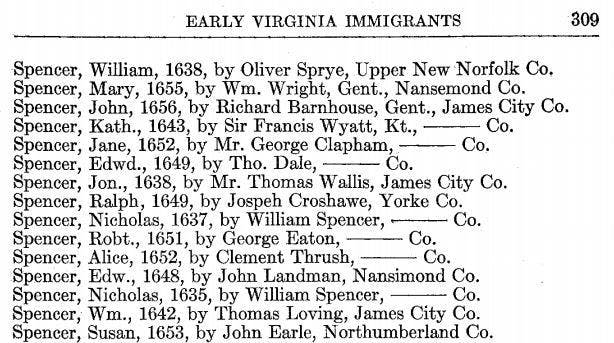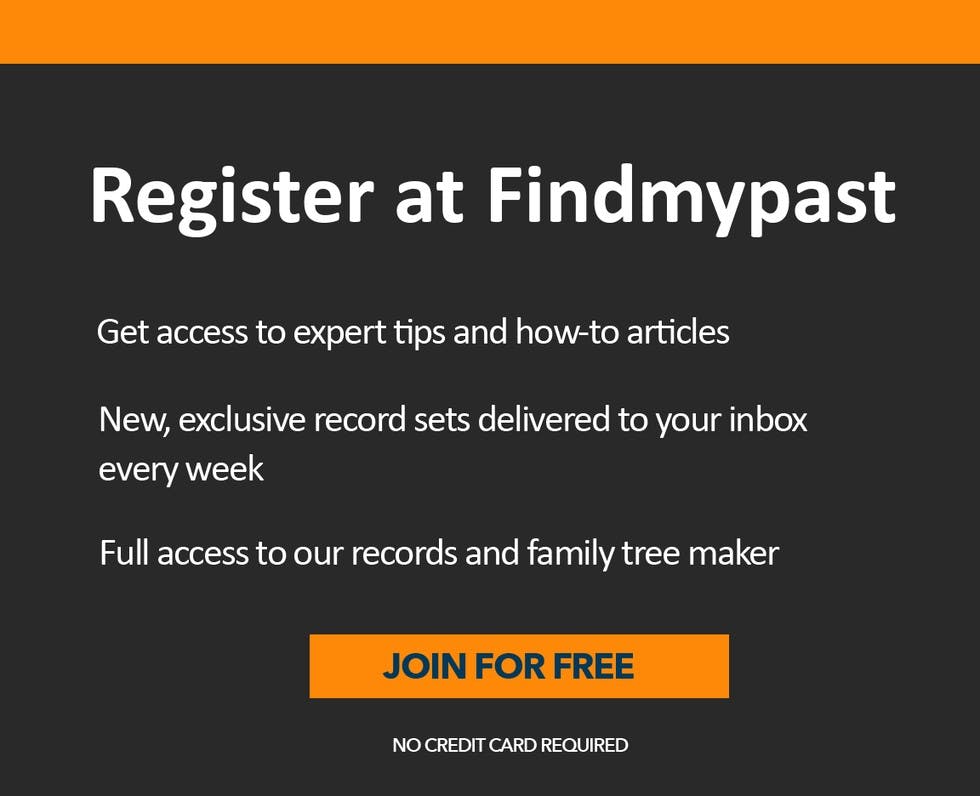 The unemployed and unskilled labourers of England couldn't afford their passage, however it was paid for them if they signed a contract agreeing to become a servant for four to seven years. The land belonged to the man who paid the passage, rather than the immigrant themselves – and records of these sponsors are included in the set. In addition to those who moved voluntarily, large numbers of convicts, prostitutes and prisoners of war were transported by force.
This fascinating collection covers deserters from (mainly immigrant) ships bringing passengers to Queensland. The youngest recorded was an eight year old boy from the Samoa named H. McNeil who deserted in August 1899, while the eldest was 68-year-old W.O. Tool, who deserted from the Dharwar in September 1889.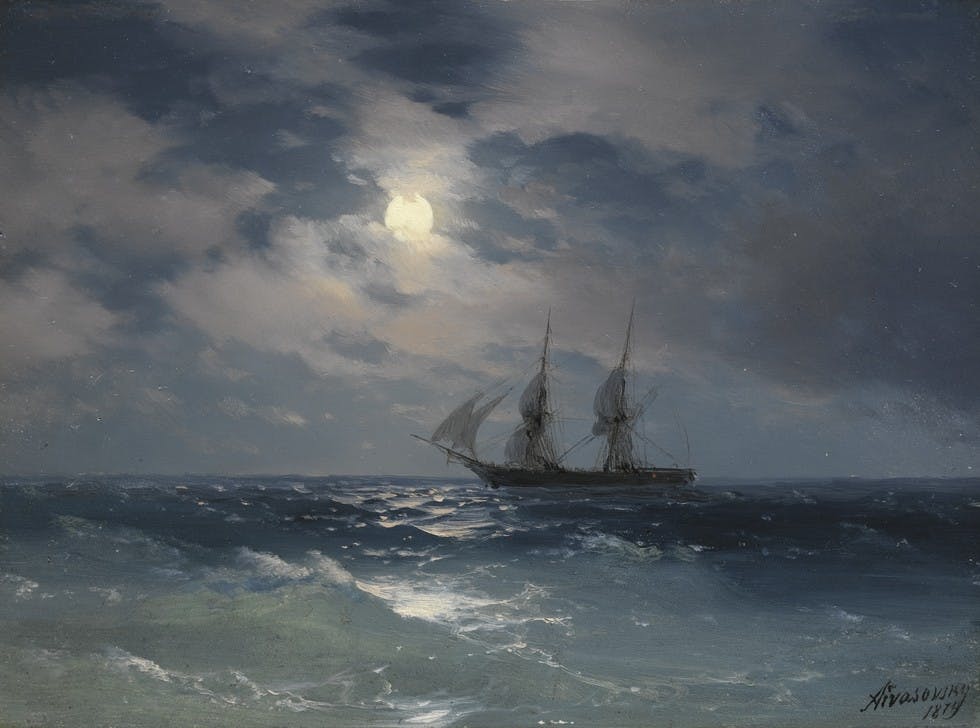 The records for deserters include their surname, sometimes also their given name(s) but more frequently initials, and usually their age, ship, their occupation aboard, the date of desertion, and additional remarks – such as punishment received.