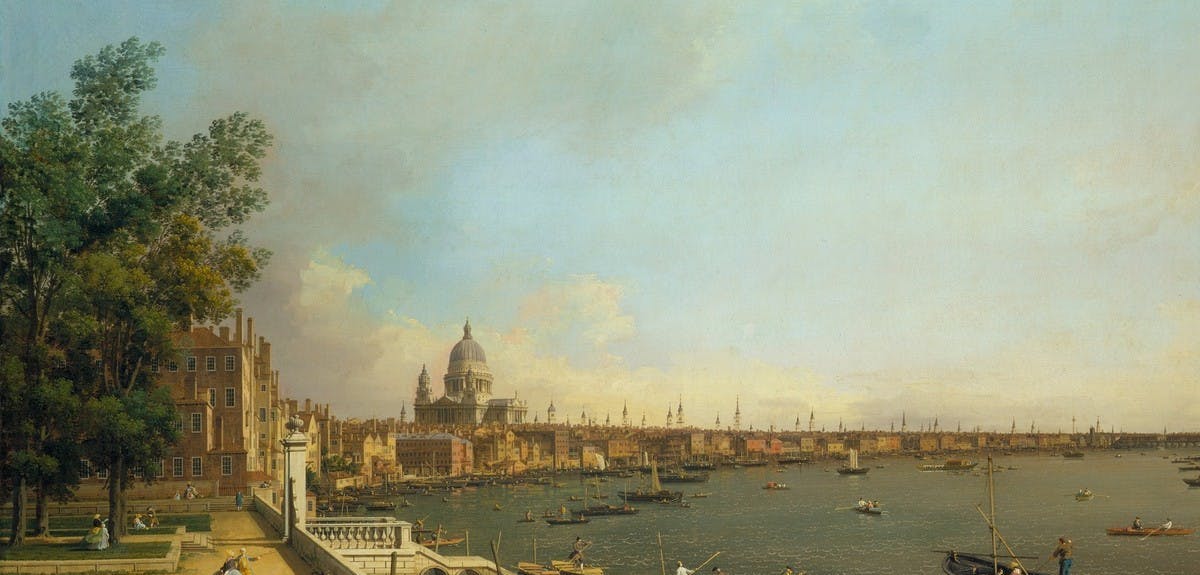 Trace Your London Relatives Using 14.6 Million Westminster Records
If your ancestors were born, married or died in London between 1538-1945, there's a good chance you'll find them in our Westminster Collection.
The collection contains over 14.6 million records, including 3.4 million that can't be found anywhere else online. It covers over 400 years of births, marriages and deaths from 1538 all the way through to 1945.
This set covers over four centuries of Westminster Baptisms, with more than 1.5 million records from over 50 parishes of Westminster.
As well as the transcript, which will reveal name, birth date, baptism date, parents' names, parish, county and the archive, each result also comes with an image of the original record.
Quick tip: The images could reveal extra information about your relative, so make sure to take a look.
Famous names in the Westminster Baptisms include JMW Turner, William Blake and Sir William Gilbert.
These records cover over 400 years of marriages, with 1.4 million marriages from 44 Anglican parishes.
Banns records are the announcement of a couple's intention to marry, which took place three successive Sundays prior to the wedding date. The content of these will vary, but they will often include names, residences and the intended wedding date.
Quick tip: Remember that the existence of a banns record, does not necessarily mean that the marriage took place.
If you find your ancestors in the marriage records you will find names, ages, residence, parents' names, and county. Each transcript is accompanied with an image, which could reveal further information, such as occupations or witnesses.
Quick tip: Occasionally, ages of the couple may be listed as "full", simply showing that they were over the legally required age of 21
One of the many parishes included in the Westminster Marriages is St James' Church in Piccadilly. On 4 October 1940, the church was hit by incendiary bombs during the first phase of the Blitz on London. The roof collapsed and stained glass windows shattered. The verger and his wife were trapped for 12 hours when bombs hit the rectory. They would both later die from the injuries they sustained.
With a temporary roof in place, services resumed in 1941. In the marriage registers, the last marriage that took place before that evening was on 14 September 1940. After that date, there are two marriages that take place at St Peter's, Great Windmill Street. The next wedding wouldn't take place at St James' until 29 June 1941, that of Leslie Prissell and Elizabeth Yoxall. The register notes that the couple was married in "the south aisle, having been repaired'.
This set contains almost 1.6 million records from parishes across Westminster. The details of each individual record varies depending on the age of the register, how much was known about the deceased person and the physical condition of the register.
Most transcripts will reveal the name, age at death, birth, death and burial dates, parish and county. Each transcript comes with an image of the original record and, as always, could reveal extra information, such as residence, cost of burial, location of interment and whether they were buried in consecrated or unconsecrated ground.
Quick tip: The age recorded is that at the time of death. In some cases this would have been estimated, and could result in an incorrect birth year being recorded.
The Westminster Burials contain the record of Margaret Ponteous, the first victim of the bubonic plague in England. Margaret, who was the daughter of Dr Thomas Ponteous, was buried on 15 April 1665 at St Paul's in Covent garden. The burial register contains the chilling note "pla" next to her entry.

This incredible set contains over ten million names of taxpayers from the early seventeenth to the end of the nineteenth century. The rate books could reveal name of occupier and owner, address and rate to paid.
Rate books are arranged by street so, as well as tracing your ancestors, the set can also be used to trace the history of people living in your home.
With over 14.6 million records, including 3.4 births, marriages and deaths exclusive to Findmypast, there's no better place to trace your London ancestors. Why not try it with a free trial?