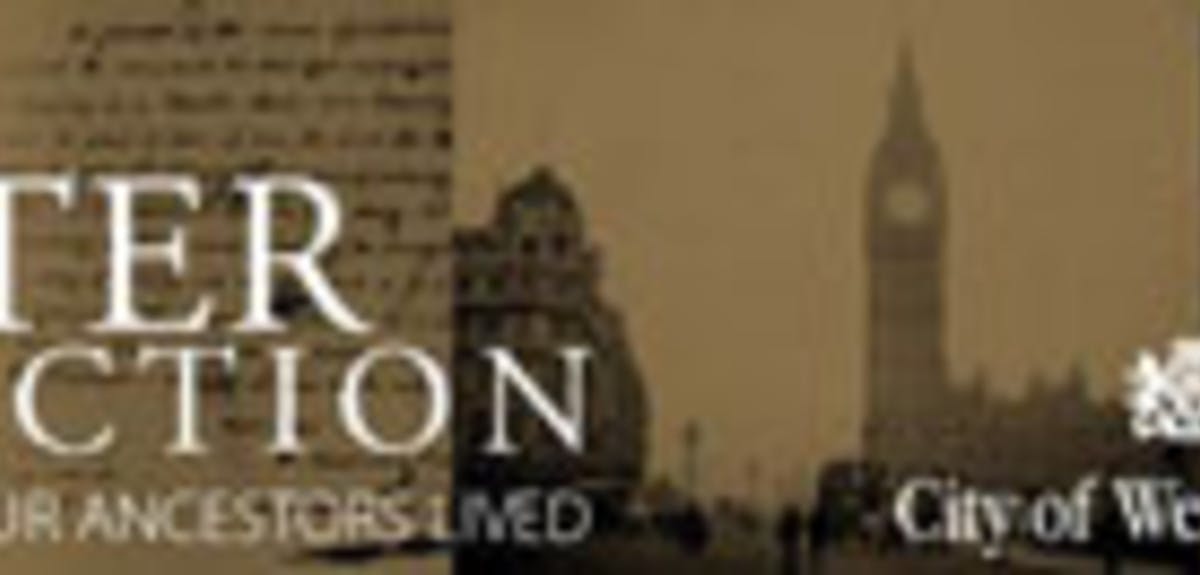 We publish 1.3 million Westminster parish records
Today we have published more than 1.3 million parish records for Westminster on findmypast.co.uk
The records cover the vast period 1538-1945, making them a historical goldmine for those with London ancestors. We have made these records available online for the first time.
This exciting launch sees the first release of the parish records in findmypast.co.uk's Westminster Collection. The remaining parish records will go live in the coming months, along with cemetery registers, wills, rate books, settlement examinations, workhouse admission and discharge books, bastardy, orphan and apprentice records, charity documents, and militia and watch records.
We are working in partnership with City of Westminster Archives Centre to bring you this fantastic collection of records.