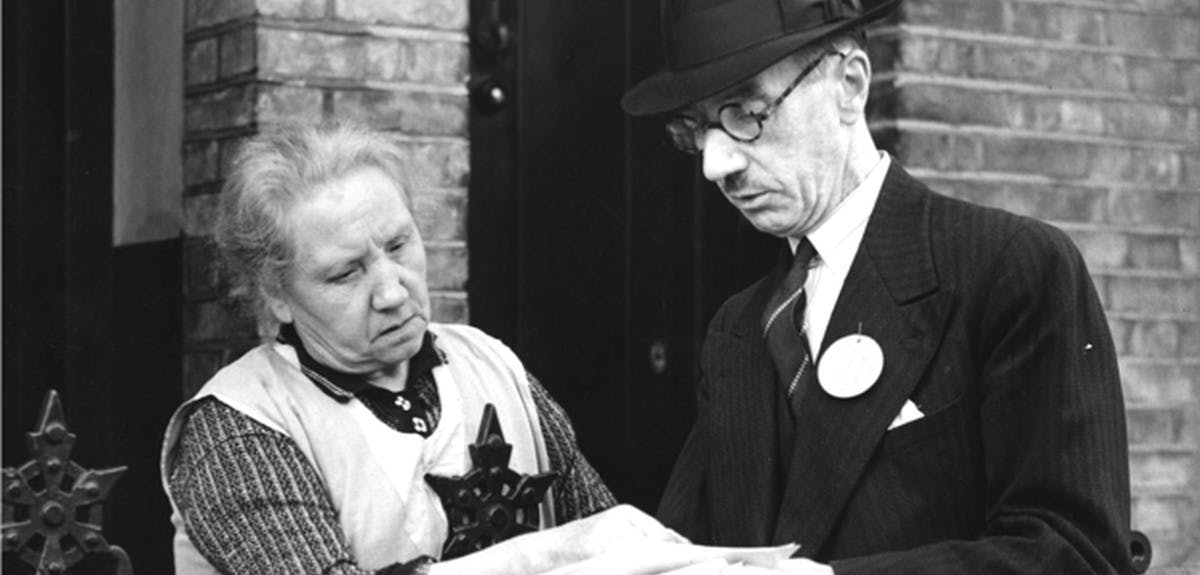 4 ways the 1939 Register can enhance your family history
Keen genealogist, Estelle Calfe explains why anyone interested in their heritage should explore the 1939 Register.
For family historians, the 1939 Register is a veritable goldmine of information on ancestors who were in England and Wales at the outbreak of the Second World War. But what makes it one of the most exciting sources for tracing your family's records?
Start a 14-day free trial
It fills a 30-year census gap
First and foremost, the 1939 Register is the closest record set we're going to get to a census for a while. The next census due to be released is the 1921 census and we are not likely to see that before 2022. The 1931 census was destroyed and there wasn't one taken in 1941.
Let's be clear though, the 1939 Register is just that, it's a register of people living in England and Wales in September 1939. It is not a census. But, it does contain some really useful information that we don't get on any of the census returns.
You're probably wondering what you'll get when you unlock a 1939 record. You'll see a household, as you do with a census. So, if I search for my Grandad I should find him with my Grandma, my Dad and my uncle living in Lincolnshire at the time the Register was taken.
You get exciting details you won't get elsewhere
In the 1939 Register the enumerator took down everyone's date of birth, so this is one of the great things about the record set. Usually, to get a date of birth you'd have to search the England and Wales birth index, take down the volume and page number and then contact the General Register Office and order a copy at a cost. Not anymore. The 1939 Register gives you the dates of birth of everyone in the house, saving you a lot of time and money.
It's packed with information on your relatives
Also you will find out what names the people in the household have also been known by. This could include maiden names or changes by deed poll. The register itself was maintained up until 1991, so the other names could be names the people in the house were known as prior to 1939 and also up until 1991. For example, I'd expect to see my auntie who was four years old when the Register was taken, then I'd expect to see the name she took when she married in 1960. Again, usually you'd find this information out by ordering copies of birth and marriage certificates.
It benefits novices and pros alike
For family historians, the 1939 Register helps to bridge the gap between 1939 and the present day. It's going to give us some context around life for our parents and grandparents in 1939. For anyone new to family history, it's a great place to start. When I started building my family tree back in 1995 I had to go to the General Register Office at St Catherine's House in London, leaf through the massive birth indexes to find my grandparents, then order birth certificates to find out their dates of births and the names and occupations of their parents. Now, with the 1939 Register you can to do this within just a few clicks from the comfort of your own home. Family History doesn't get any easier than this.
Discover your family, home and town on the eve of war with the 1939 Register today.