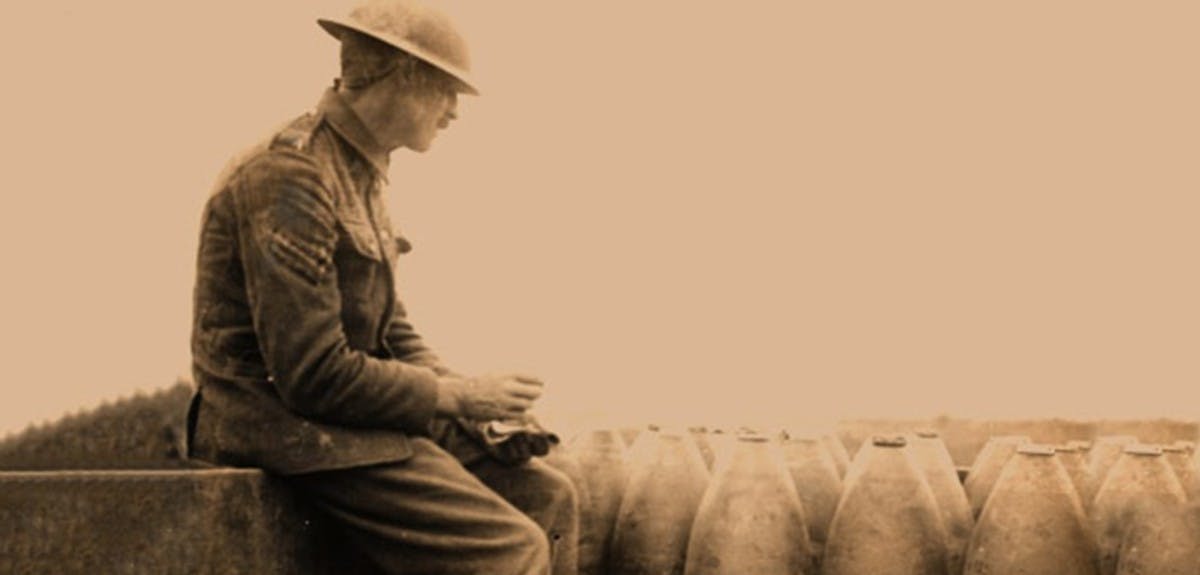 3 ways to trace wartime ancestors
Learn how to discover relatives who lived during the World Wars, from the experts who do it all the time.
Join host Alex Cox and three family history and military experts, Paul Nixon, Audrey Collins and Aoife O'Connor, as they help you trace family members who lived during wartime. This video masterclass, originally broadcast live during Remembrance weekend, is filled with ancestry search tips and dedications to military heroes.
We had a fantastic response to our live Q&A, which was held throughout the live broadcast. Below are a few examples of the questions that were sent in throughout the video and the answers our team of experts responded with:
1. I know my ancestor fought in the First World War but he has a very common name so it's difficult to find his records. What should I do?
Military service records will often include an address at the time of enlistment. Our best advice is to check the images of the records that have his name.
2. Do all First World War service records survive?
More than half the service records from the First World War were destroyed during the Blitz. The documents that survived are on Findmypast in the British Army Service Records.
3. How do I access Second World War service records?
The Second World War records are held by the Ministry of Defence. There is a guide on their website that shows you how to order records.
4. What is a 'closed record' on the 1939 Register?
A closed record on the 1939 Register signifies that the person you're searching for is either under 100 years old or still alive. It could also be that the record hasn't yet been updated with death information. Find out more.
5. Are service numbers and regimental numbers the same?
No, they're not. Regimental numbers were issued by regiments and there could be many different regimental number series within a single regiment. In an effort to bring some order to the chaos that this had created, Army Order 338 of August 1920 stated that henceforth, numbers would be issued from a single continuous series.
6. Where would I find records of munition factory workers during the Second World War?
Most Second World War records are held by the Ministry of Defence. However, as munitions workers weren't classed as military personnel, it's best to enquire at the county archive which covers the areas where these factories were located.
Start finding wartime family members now
Have you learnt a lot from our trio of experts? Put their tips and techniques to the test by delving into our unmatched collection of wartime records.
The 1939 Register records every civilian in England and Wales at the outbreak of the Second World War
Military records are essential for tracing those brave family heroes who went to war
Specialist military newspapers include lists of soldiers, while national and regional press from the time paint a vivid picture of life during wartime