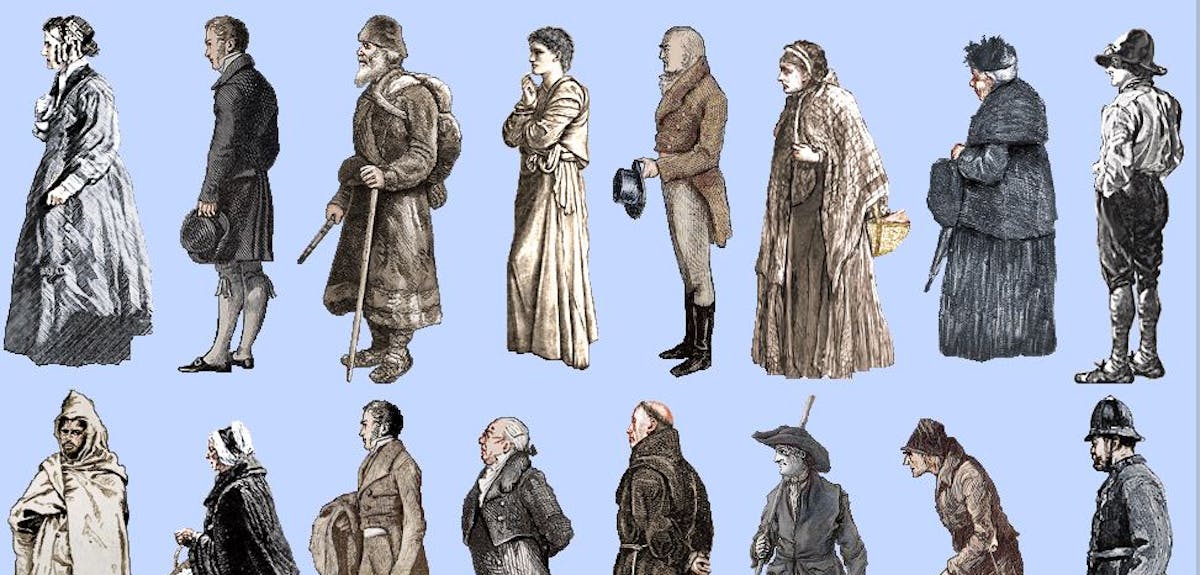 6 easy ways to trace your family tree back to Victorian times
Who Do you Think You Are? genealogist Laura Berry reveals how simple it is to take your family tree way back to the 19th century.
The year 1837 is a crucial one for genealogists because that's when the General Register Office (GRO) was established in the UK. For the first time, a central national index of all births, marriages and deaths registered in England and Wales was formed.
Subscribe for full access
This landmark moment in British history has helped millions explore their family trees ever since and made finding family in the Victorian era relatively straightforward.
1. Start with birth certificates
Birth certificates will be one of the first types of records you'll need to search for. They'll provide the father's name and occupation, the mother's maiden name and where the couple lived. To purchase a copy of a birth certificate from gro.gov.uk you'll need to identify the right entry in the GRO index first. This will reveal the year and quarter that the birth was registered in, and gives the volume and page number for the order.
2. Scour the 1939 Register
This wartime record was created on National Registration Day, 29 September 1939, when 41 million civilians registered their name, address, occupation, marital status and date of birth so that identity cards could be issued. The 1939 Register is a 'living document' that has been updated in subsequent decades, so you might find a woman's maiden name has been crossed out and her new married surname written down. Some entries are blocked for privacy reasons, however, so if a deceased person's record is still marked as officially closed you can apply to have it opened by supplying a copy of their death certificate.
The Register is also the perfect jumping-off point for tracing your family tree back to Victorian times. Many of those included would have been born in the 19th century.
3. Delve into death certificates
Just like birth certificates, copies of death certificates from 1837 can be ordered at gro.gov.uk after you've found the right reference using the GRO England and Wales death index on Findmypast. Death certificates offer a surprising amount of useful information, not just giving the date, place and cause of death but also the deceased's address, occupation and age. From 1969, the certificates provide exact dates and places of birth as well, which is useful to cross-check against other documents. If the deceased was female their marital status and name of their spouse should be confirmed. Next of kin usually registered deaths, and their address should also be provided.
Details of wills proved in English and Welsh probate courts from 1858 are arranged annually in alphabetical order on the National Probate Calendar. It is also an index to letters of administration granted for winding up the estates of people who had not left a will. You can search the Calendar up to 1959 on Findmypast and copies of wills can be purchased here for £10. Wills can be a goldmine of information, naming the deceased's closest relations, friends and colleagues and sometimes hinting at family disputes. Wills proved in Scotland up to 1925 can be downloaded from scotlandspeople.gov.uk and registers covering Ireland from 1858 to 1920 are also online at Findmypast.
The decennial censuses taken in 1841–1911 give a snapshot of our Victorian and Edwardian ancestors, showing their situation on a given night. The head of the household of each address recorded who was present, and from 1851 needed to define whether each person was a relation, lodger, servant or visitor.
Ages are given with increasing accuracy from 1851, plus places of birth and occupations. Findmypast has some surviving regional censuses back to the first survey taken in 1801, but later returns are more detailed. In 1911, we find out how many rooms the house had, how many children the women had given birth to (and how many had died), and how long they had been married – invaluable for identifying your family's marriage records.
6. Identify marriage certificates
Again, just like birth and death certificates, copies of marriage certificates issued in England and Wales from 1837 can be ordered at gro.gov.uk. Simply find the one you're looking for in Findmypast's index first. The bride and groom's names, ages, former marital statuses, occupations, places of residence, fathers' names and occupations and the names of witnesses are given, as well as the place where the ceremony took place and whether it was performed according to the rites of a particular religion.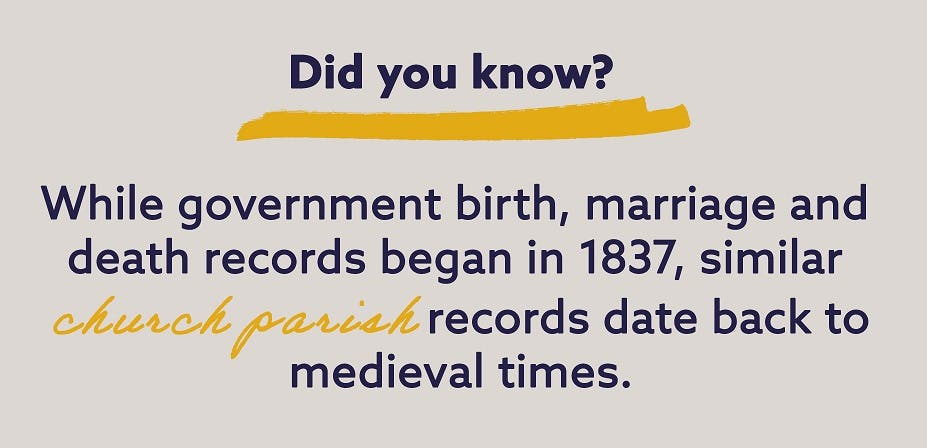 Marriages, births and deaths registered with the General Register Office for Scotland from 1855 will be found on scotlandspeople.gov.uk, while historical indexes to certificates issued by the General Register Office for Ireland from 1864 (or 1845 for non-Catholic marriages) are on, you guessed it, Findmypast.
Try these sure-fire sources and you'll be growing a Victorian family tree in no time. My bonus tip and a very useful shortcut for anyone stuck for time - add your family's details to Findmypast's online family tree builder and their clever hints could find all of the above records for you.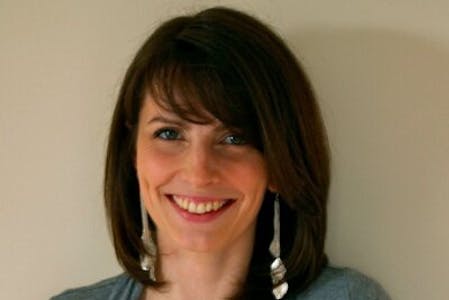 Laura Berry is a professional archive researcher. She trained at a leading research agency under the guidance of Prof. Nick Barratt, and is currently one of the principal genealogists for BBC's Who Do You Think You Are?