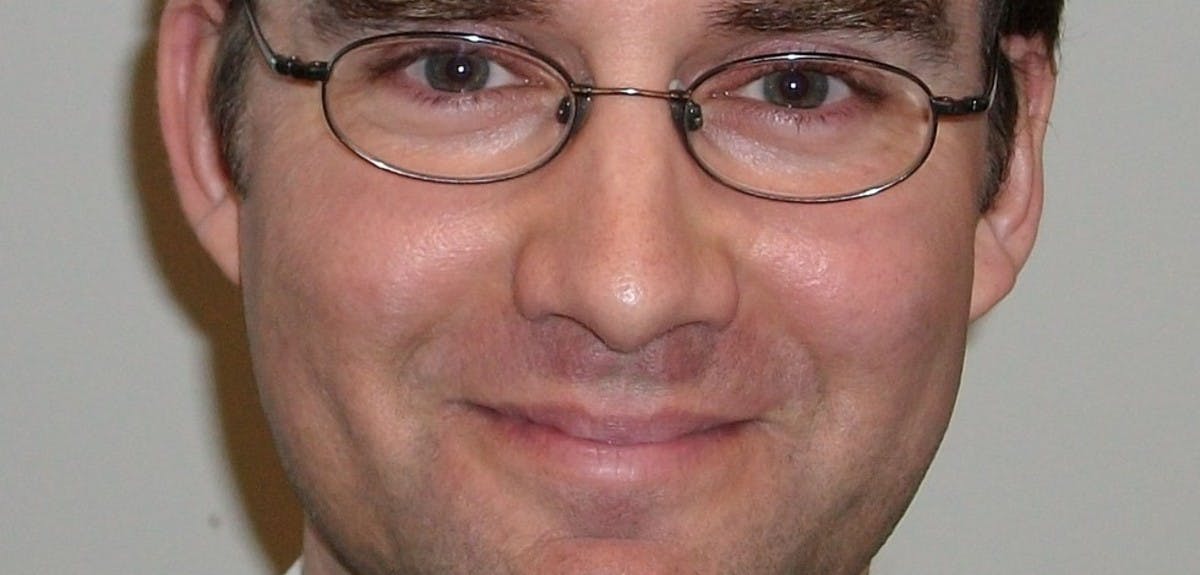 Ask the expert - mystery brother
Our resident expert Stephen Rigden, pictured below, answers your queries.
'My grandfather, Edmund Geard, a priest, was born on my father's side on 28 December 1866 in Camberwell London, and died in 1929 (April-May-June). He had a brother whom nobody talked about - we think he was named William. We believe he did something criminal and was sent abroad, possibly to Australia. I cannot, however, find any details about it. His mother (my paternal great-grandmother) was Nanny Geard, born Downing in 1830 I think, died in 1919 I think, and was married on 10 May in Penzance to Edmond Geard Merchant of Chypponds and died on 23 November 1870. I have really got stuck here and don't seem to be able to go anywhere. I would be most grateful for tips and advice.'
'Thanks for the question, Richard.
I think the underlying complication here is twofold: that your great grandfather Edmund Geard Snr married not once but twice, and spent many years outside England.
His first wife was Emma Grace Budle – he married her in December quarter 1837 in Manchester. It seems that Emma died and her death was registered in June quarter 1866 in Penzance – the very same quarter in which her widower Edmund Snr then remarried Nanny Downing, the mother of his son, your paternal grandfather, Edmund Jnr, born at the end of 1866 (in Newlyn, Cornwall, rather than Camberwell mentioned in your email). I was struggling to find Edmund Snr and Emma Grace on the 1841, 1851 and 1861 censuses when I noticed that a death notice was place in the Sydney Morning Herald of 23 July 1866 – this speaks of:
"GEARD. April 22nd, at her residence, Chypons Villa, near Penzance, Cornwall, after a long and painful illness, Emma Grace, the beloved wife of Mr Edmond, late of Wollongong, New South Wales, aged 52 years."
I then found a long series of Australian newspaper mentions of Edmund Snr, including:
The last reference suggests that Edmund Geard Snr had been accused of misappropriating funds and had returned to England circa 1863/64.
You can search various Australian records at our sister site www.findmypast.com.au – Edmund is likely to appear in the various NSW Government Gazettes which are searchable there.
It is, therefore, possible that your grandfather's half-blood siblings (if there were any) would have been born in New South Wales.
Edmund Geard died on 23 November 1870 at Paul in Cornwall. He left a will, and an estate valued as "effects under £3,000", probate to which was granted on 19 November 1870. You can obtain a copy of the will and grant of probate by writing to the Leeds District Probate Registry (which deals with all postal applications for copies of wills) at the address given here. The will may of course mention children other than your grandfather, although equally it could be very brief and relate only to his widow Nanny – you won't know unless you apply for a copy!
Incidentally, unless you know otherwise, if all your searches continue to draw a blank for a William, you might want to consider the possibility that he and any other that half-blood siblings were not on the Geard side of the family but on the Downing side.
Good luck with your research, Richard!'
If you'd like to send your question to our experts, please register or opt to receive newsletters in My Account. Unfortunately our experts only have time to answer a few queries each month. If yours wasn't answered this time, you could be lucky next month!