Family photos: what are they wearing?
10+ minute read
By The Findmypast team
24 May 2011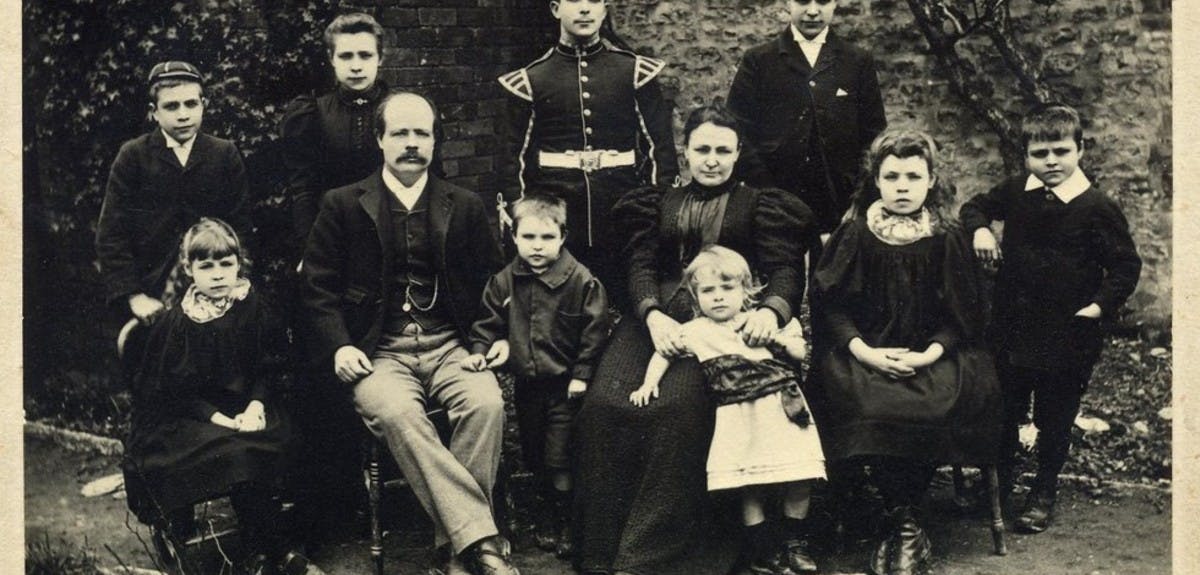 Welcome to the fifth in our series of blogs about how to understand and interpret your old family photos. In this series, Jayne Shrimpton, internationally recognised dress historian, portrait specialist, photo detective and regular contributor to Family Tree, Your Family History and Family History Monthly magazines, dates and analyses different types of photographs and helps you to add context to your old family pictures.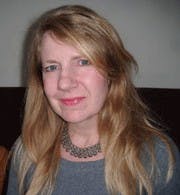 Having learned in the previous blog how photograph compositions and studio settings changed over the years, we now look closely at what our forebears are wearing in old photographs. In any kind of portrait it is often the subject's clothing that engages us most: fashion history is a fascinating topic and recognising the modes of different eras is an invaluable tool when trying to date unlabelled photographs. Dress is a vast and complex subject, but here are some pointers to help with understanding, identifying and dating the clothing styles of those family members from the past who stood before the camera in their 'Sunday best'.
It was understood that clients visiting the photographer's studio (or, less commonly, those inviting a photographer to their home) would be dressed in their best quality, most fashionable clothing. Wealthy subjects had many fashionable ensembles to choose from, whereas ordinary working-class ancestors usually donned their best outfit, kept for church on Sundays and special occasions.
Everyone wished to create a good impression in the treasured photographs that would later be shown to family and friends and might be displayed in an album, or hung on the wall. Family historians often wonder whether their poorer forebears would have been able to dress very fashionably. This is a good question but photographic evidence suggests that in many cases even humbler working ancestors followed the latest styles.
By the time photography reached a mass market in the 1860s, the concept of fashion was already well-established and was widely understood across the social spectrum. Information about new trends was plentiful and old garments were often re-styled to bring them up to date. A wide array of materials of varying textures and prices was available to suit different pockets and needs. It was, therefore, the quality of fabric and extravagance of trimmings that distinguished the dress of the affluent from that of the poorer classes – not in general its basic cut or shape. A domestic servant, for example, could appear superficially similar to her more affluent mistress.
Of course, there were exceptions to this general principle. Like today, some of our forebears were more interested in their personal appearance than others, spending proportionately more of their income on new clothes and accessories. Age was especially significant when it came to dress. Many young adults followed fashion closely, while the more mature might wear a modest, toned-down version of the most extreme styles and the elderly generally dressed much more conservatively than the youth of their day.
Occasionally certain regional differences are apparent in 19th century photographs, for example, in the case of Welsh, Scottish and Irish ancestors. There may also have been a time lag of a few years between new fashions first being worn in urban areas and their adoption in remoter country districts. Ideally we should consider all these criteria when considering the clothing of family members as seen in old photographs. For dating purposes, however, we can broadly assume that (unless they are wearing an occupational uniform or other specialised forms of dress) their 'Sunday best' garments largely followed, to a recognisable extent, the prevailing style of the era.
Photographs were ultimately designed to show off good taste and a pleasing appearance. Sadly, those unwaged or destitute family members who were so impoverished as to own only old-fashioned, ill-fitting or ragged clothing were unlikely to have had their photograph taken very often, if at all.
Dress historians and others with a keen eye for detail can accurately pinpoint 19th and early 20th century women's dress to within five or 10 years, by recognising the different components of a particular 'look' - garments, jewellery, accessories and hairstyles – and knowing when it was in vogue.
The succession of distinctive, dateable styles that characterised female dress centred on a changing silhouette formed by the corsets, crinolines, bustles and other under structures worn beneath clothing, along with the complimentary sleeve shapes, dress trimmings and hairstyles of each period.
Men's attire, on the other hand, is often only dateable to about a decade or thereabouts, as male modes reflected more subtle shifts in tailoring and slow-changing features such as styles of neckwear and fashions in facial hair, as well as the occasional appearance of new garments.
Children's dress, which echoed adult clothing to a degree, but also followed its own conventions, may also be harder to pinpoint very precisely. That said, it should always be possible to gain a reasonable date range for a photograph, based on the appearance of its subject's clothing, especially when this technique is combined with the other photo dating methods already covered in previous blogs. Essentially here we are aiming to use fashion clues cautiously but positively – to establish a realistic time frame for an undated and/or unidentified image that will help to rule in, or out, certain branches and individual members of the family.
In the following sections are some basic, practical tips for recognising the main stylistic changes in female, male and children's dress, with illustrated examples. For more detailed advice and to see further dated images for comparison, it is worth checking back over some of the photographs used to illustrate previous blogs in this series and also consulting some of the books listed in further reading.
Between the 1840s and late 1860s, essentially the fashionable female silhouette comprised a fitted bodice attached to a bell-shaped skirt, which became even wider in circumference after the introduction of the domed crinoline frame in 1856 (fig.3).
Throughout the later 1860s, the front of the skirt became progressively flatter, with the emphasis growing increasingly on the back. By 1869/70 the material behind was being draped up over a projecting bustle – a pad worn under the clothes behind the waist – and garments were often layered and flounced to accentuate the full, bouncy effect (fig.6).
The distinctive bustle silhouette prevailed until around 1875, when it began to become outmoded. The new, elongated cuirass bodice effectively forced the bustle downwards and in the late 1870s the excess drapery fell into a long train behind (fig.7).
In around 1880, the train was abandoned for day wear and outfits of the early 1880s were narrow and sheath-like: long, tight-fitting bodices formed an unbroken line over the hips, while shoe-length skirts were wrapped closely around the legs (fig.8).
In around 1884 the bustle returned, this time a more severe and extreme version that often projected sharply like a shelf behind the waist, remaining in vogue until around 1889/90 (fig.9).
By the 1890s, naturally-shaped skirts were fitting closely over the hips, the main dating feature of this decade being the bodice or blouse sleeve. In 1890/91 a vertical puff appeared at the sleeve head (fig.10) and this gradually expanded in the upper arm to form the distinctive 'leg-o'-mutton' or gigot sleeve. At its widest in 1895 and 1896, the puff gradually withdrew back up the arm during the later 1890s (fig.11), resulting in a tight puffball shape or shoulder frill by the end of the decade.
Female fashion of the early 1900s favoured an hourglass silhouette – a small waist and skirt that fitted the hips smoothly, flaring out towards a sweeping hemline. Blouses and bodices for formal wear could be very feminine: often decorated with tucks, ruches and lace panels, they were made full in front to emphasise the bust (fig.12).
Plainer, shirt-like blouses were becoming usual for everyday wear, the 'tailor made' suit comprising fitted jacket and matching skirt providing a practical outfit for the modern woman of the new century. During the 1910s – the decade now regarded as heralding the start of modern fashion – a more natural line evolved. Slender one-piece or tunic-style layered dresses were worn for 'best' but for ordinary day wear a calf-length skirt and blouse were usual: after 1910 the high choker-like Edwardian neckline began to lower and by around 1914 an open blouse neckline with a collar was common (fig.13).
Briefly, between around 1918 and 1920, a slightly high-waisted barrel-shape defined fashionable dress and during the early 1920s styles were typically rather straight and shapeless, dress and skirt hemlines still worn around mid-calf level (fig.14).
In 1926 a dramatic change occurred and fashionable skirts rose to just below or on the knee, these shorter hemlines remaining in vogue until at least 1930 and offering a firm dating guide. In the early 1930s hems lengthened to the calf again, becoming fuller and more feminine, fluid, draped fabrics creating the soft, clinging styles that were fashionable for much of this decade.
By around 1936/7, daytime hemlines were starting to rise again, shoulders were becoming padded and a neat, sharp style was emerging - the forerunner of the military-inspired utility look associated with the Second World War.
In early photographs of the 1840s and 1850s, men are usually portrayed wearing the dark, knee-length frock coat of the mid-19th century, teamed with a close-fitting, deep V-fronted waistcoat and narrow trousers (fig.1). During the 1860s, several new male garments were introduced, most notably the comfortable lounging jacket that was shorter than the stately frock coat and often worn with loose, contrasting trousers (fig.2).
Over time this combination evolved into the lounge suit – an outfit that became acceptable for all but the most formal occasions and was soon the 'Sunday best' dress of working class men. By the 1870s, usually all three pieces of the lounge suit matched and early in the decade the lapels of the lounge jacket were usually made quite wide (fig.5).
During the later 1870s and 1880s the male suit was tailored more narrowly, the jacket developing high, neat lapels and a handkerchief often worn in the breast pocket. The conservative, dignified frock coat was still favoured by the upper classes, but the stylish morning coat, with its distinctive sloping front edges, was popular with the business classes and for semi-formal wear, often worn with narrow pin-striped trousers (fig.10).
By the turn of the century, a greater variety of male garments may possibly appear in photographs, including some items of sportswear and the casual blazer, popular for weekends and leisure activities.
The most common outfit seen in studio photographs, however, is still the familiar three-piece lounge suit, which remained the regular respectable outfit for ordinary working men and did not change significantly for the first 20 years or so of the 20th century.
The typical lounge suit of the Edwardian era was slender or easy in cut, the lounge jacket made to around hip length and usually featuring neat lapels (fig.12). During the 1910s and 1920s, the jacket lapels were often longer, while trousers sometimes show a centre front crease and may have turn-ups (fig.13).
During this decade and for most of the 1920s, trousers often appear very short and decidedly narrow around the ankle, exposing either old-fashioned laced boots or the more modern, lower cut shoes. Men's styles of the 1930s are generally very easy to spot as the suit was cut much wider, the boxy lounge jacket - either single- or double-breasted - having broad padded shoulders and trousers being worn longer and looser in the leg.
Between the 1840s and 1860s, young girls' frocks followed the shape of their mothers' outfits, having a fitted bodice and a full skirt. Their hemlines were much shorter, however, beginning at knee-length and steadily lowering as the child grew older, until she was ready to dress like a woman at some point between the ages of 15 and 18.
The arrangement of the bodice fabric followed prevailing female fashions and sleeves were usually short and puffed, perhaps trimmed with ribbons or frills (fig.4). During the early 1870s, young girls did not wear the fashionable bustle but skirts were often layered and flounced, polonaise-style, echoing the appearance of adult modes. In around 1880 female children began to wear narrower dresses, again mirroring wider fashion trends, their clothing ornamented with high frilled necklines and fashionable ruches and pleats and the sleeves invariably long.
Another helpful dating feature of the 1880s was the brief vogue for bobbed hair, worn with a short fringe – a style that drifted over into the early 1890s, before long hair became fashionable again (fig.10).
During the 1890s the popular smock dress was introduced, the fullness of the fabric falling freely from a fitted chest panel or yoke (fig.11). This loose dress style with wide puffed sleeves, sometimes worn with a protective pinafore on top, continued throughout the Edwardian era and into the 1910s, but the growing trend was for greater simplicity in girls' dress, following the lead of women's wear.
By around the WWI era, many girls were wearing plainer dresses that ended above the knee (often showing long knickers underneath!), were fitted at the waist and had three-quarter length sleeves. By the 1920s very short, shift-like dresses were all the rage for young girls, these simple styles continuing into the early 1930s, although embroidered or smocked blouses and skirts were also becoming popular.
A new trend was also developing for more elaborate party-style dresses with puffed sleeves, influenced by child film star Shirley Temple and the royal princesses, Elizabeth and Margaret.
In the 19th and early 20th centuries, male infants were dressed in petticoats and frocks like tiny girls, so it is usually difficult to tell them apart in photographs. At around the age of four, boys were 'breeched' and donned their first bifurcated garments – a pair of trousers or 'shorts'. In early photographs of the 1840s and 1850s, they usually wear a long tunic top or full-skirted dress, over wide ankle-length or shorter trousers.
By the 1860s the picturesque 'zouave' ensemble was popular – a compact little suit comprising a short bolero-style jacket with rounded edges, waistcoat beneath and either gathered knickerbockers or open shorts ending below the knee (fig.4). Variations on the knickerbockers suit continued throughout the later 19th century, some rather masculine versions made just like a miniature man's three-piece lounge suit.
Fanciful costumes also developed for small boys, such as the 'historical' velvet suit with lace or frilled collar and the more functional sailor's suit, which remained very popular between the 1880s and 1910s. By the 1890s, the 'Norfolk' suit was also a fashionable choice, its distinctive jacket characterised by a cloth belt and stitched down vertical pleats. This style and plain jacket and knickerbockers suits with starched white 'Eton' collars were common for school and formal wear (fig.11).
By the end of the 1890s early signs of a more 'uniform' look for older schoolboys were emerging, complete with round peaked cap in the school's colours (fig.11), and during the early 1900s and 1910s a regulation uniform gradually became established for many high schools. This led to the archetypal schoolboy look of the interwar period and beyond, many boys wearing their blazers and grey flannel shorts out of school too.
Early 20th century developments otherwise centred upon growing informality and practicality in boys' dress. Tiny boys often wore loose blouse-like tops or tunics and open shorts, around the turn of the century (fig.11) and by the 1910s there was a pronounced interest in stretchy knitted fabric for comfortable play clothes for boys.
By the 1920s, the plain knitted jersey with a collar - and sometimes a long knitted tie attached - was widely worn by younger boys. Later, in the 1930s and 1940s, hand-knitted Fair Isle and other patterned knitwear was popular for jerseys and sleeveless vests.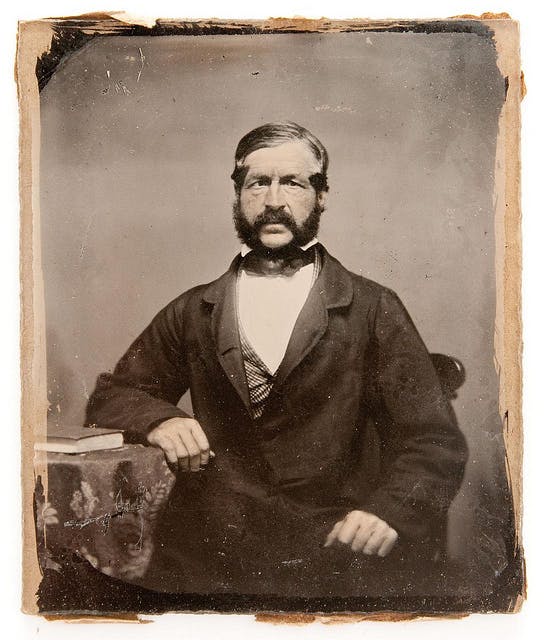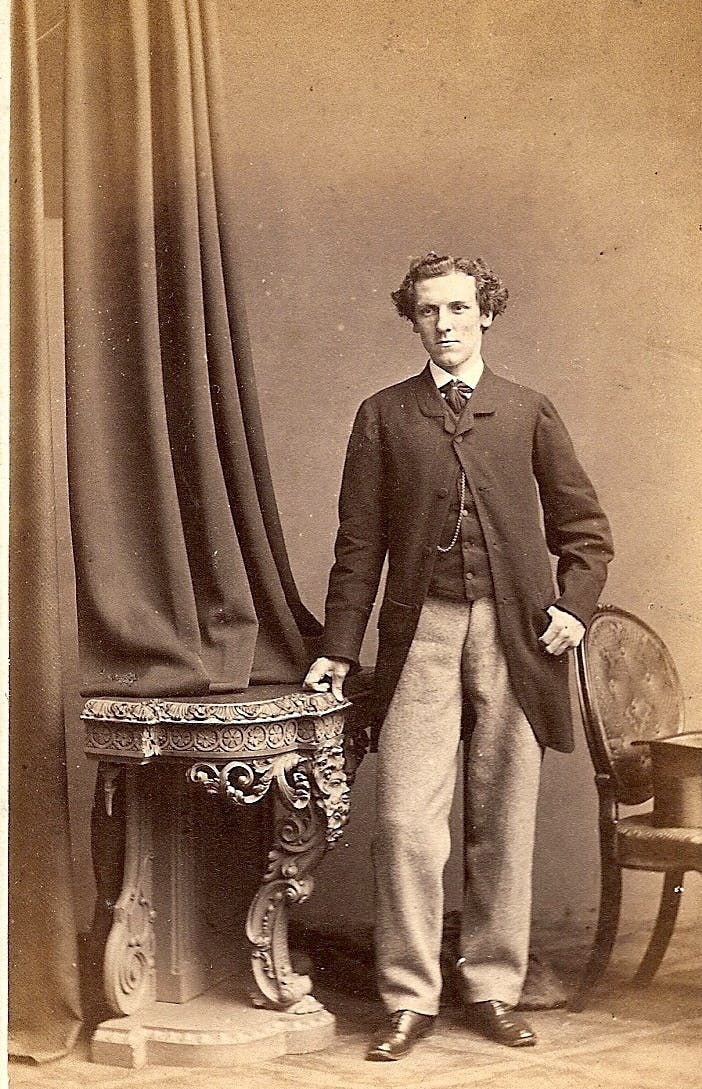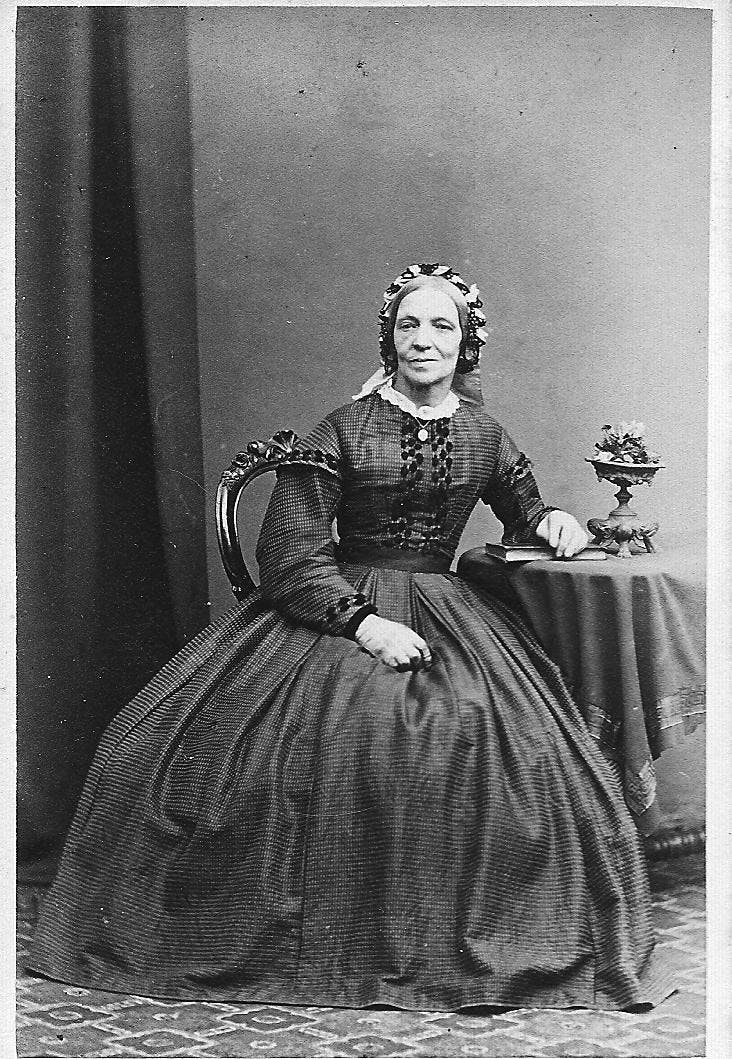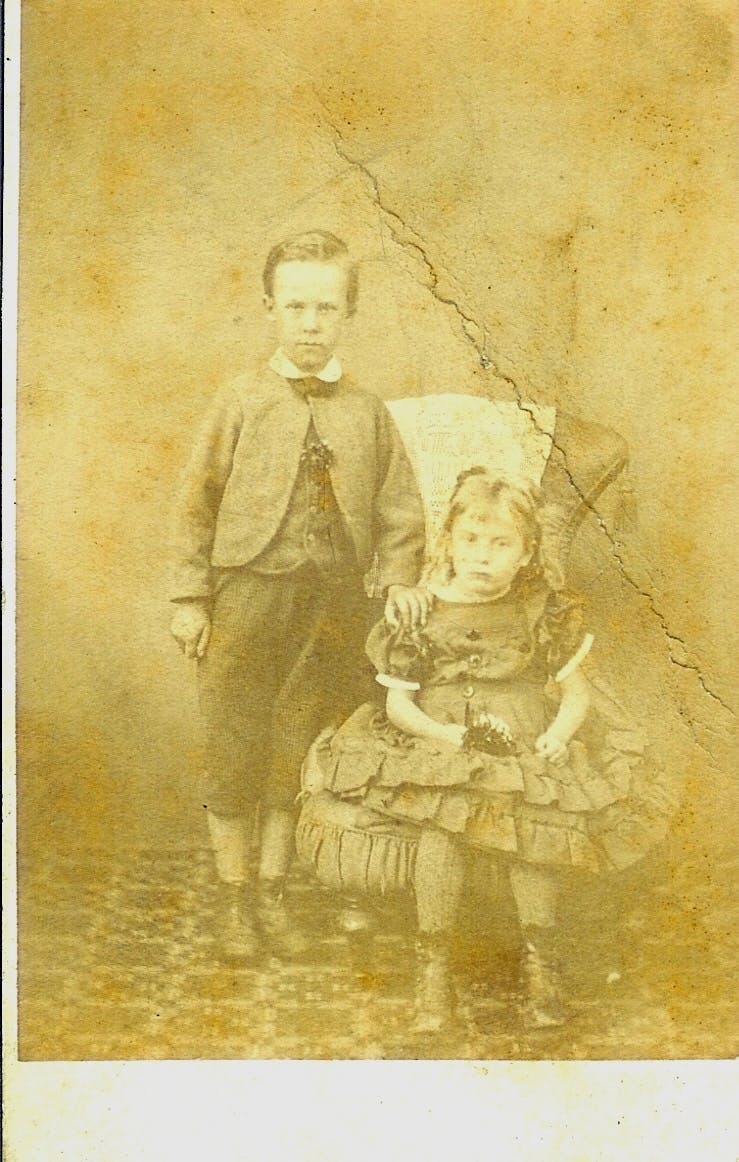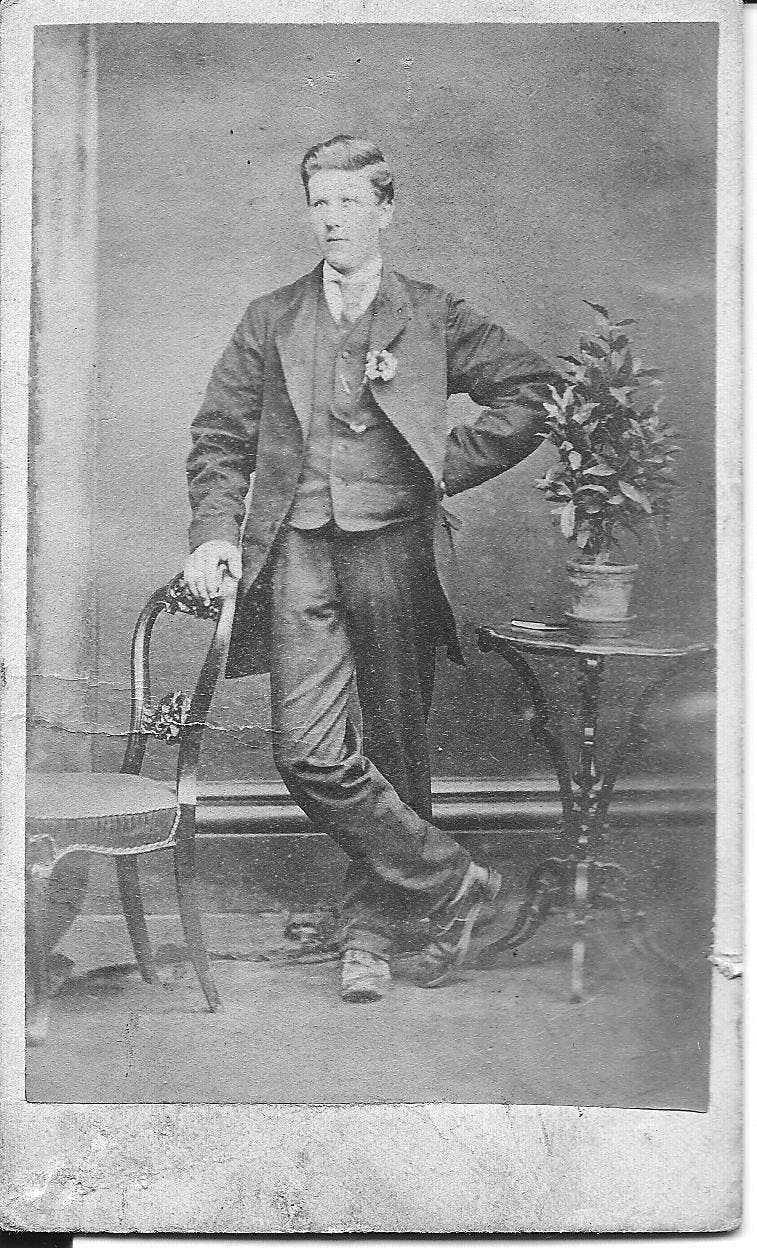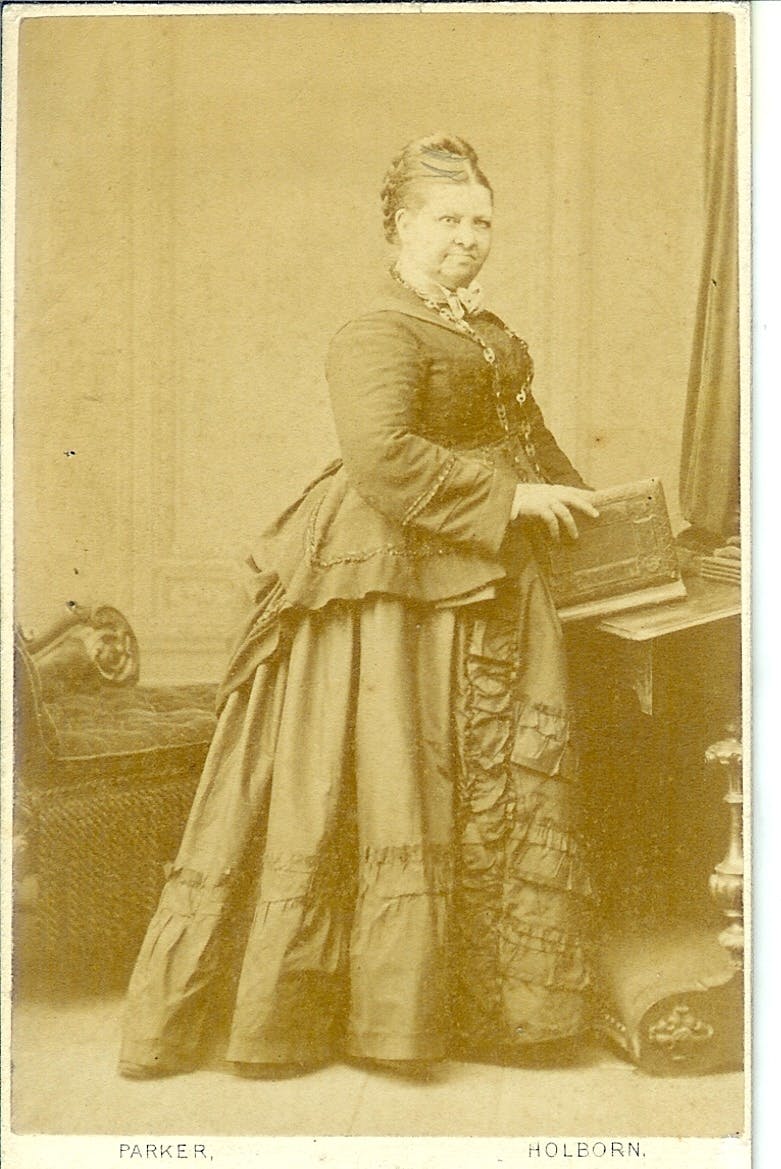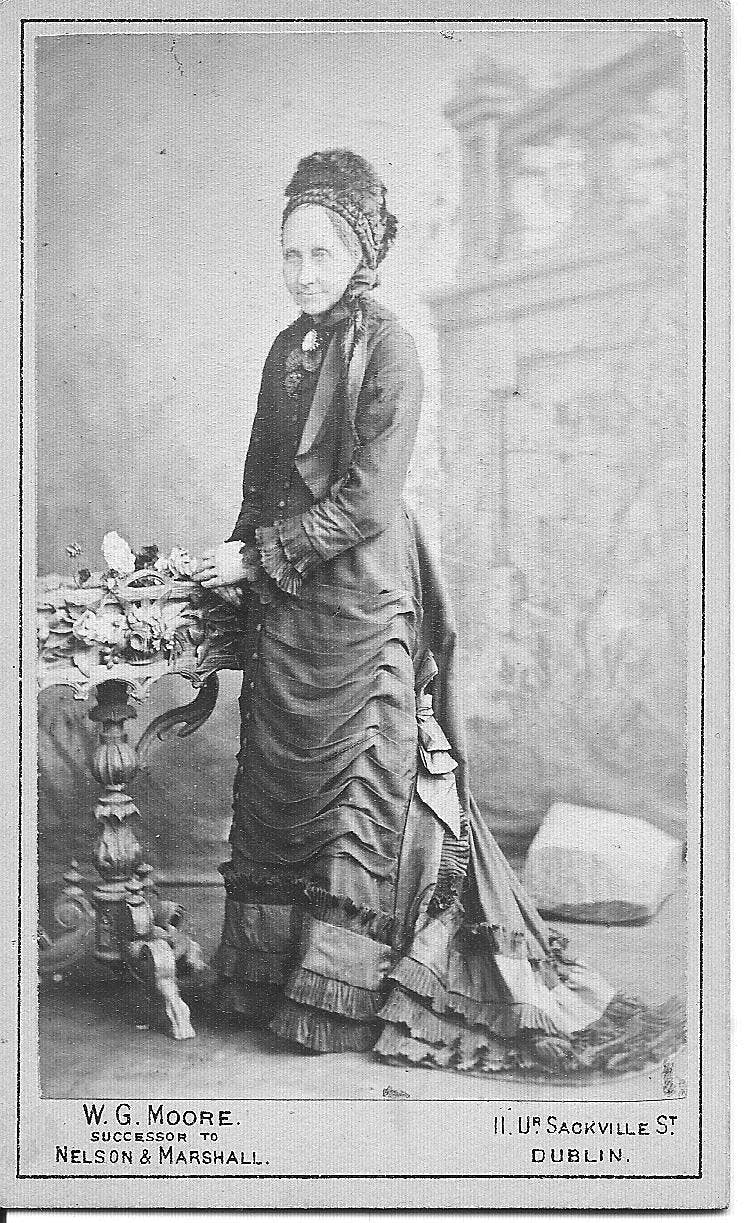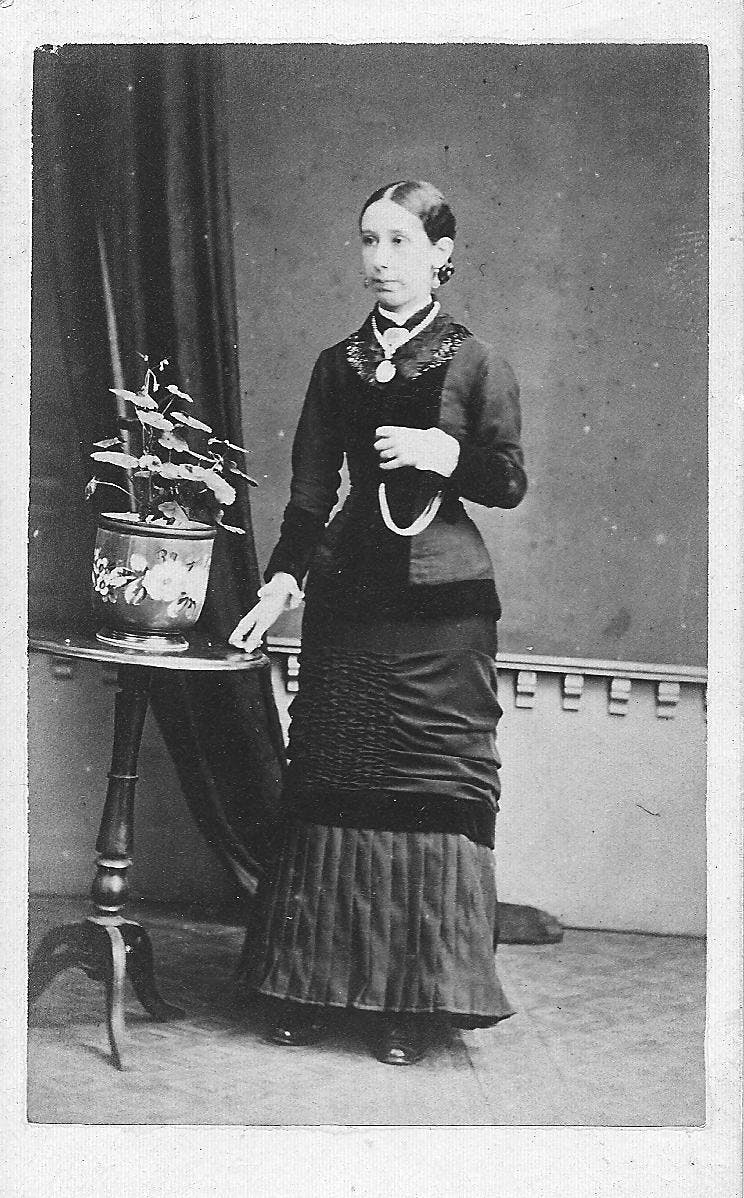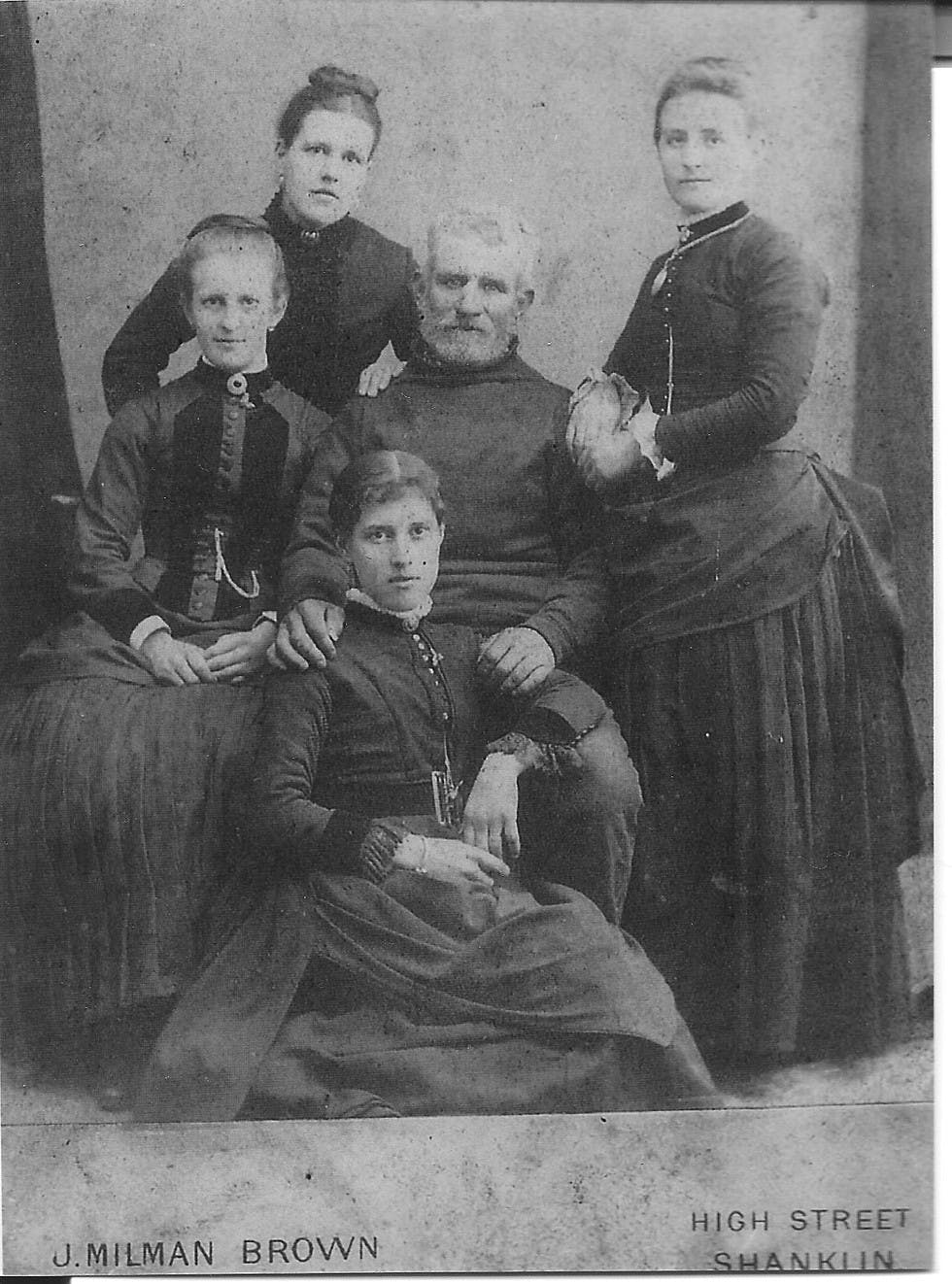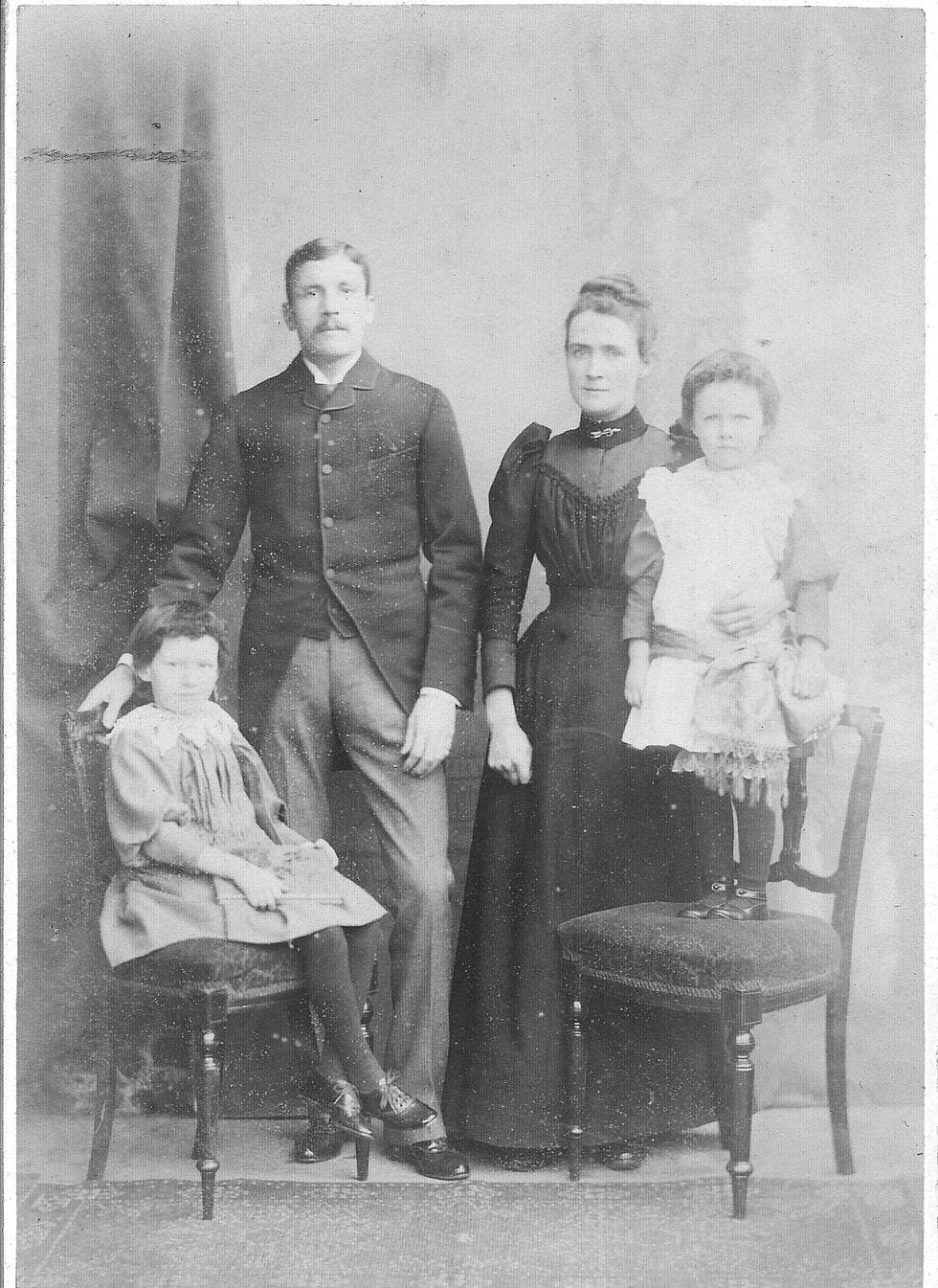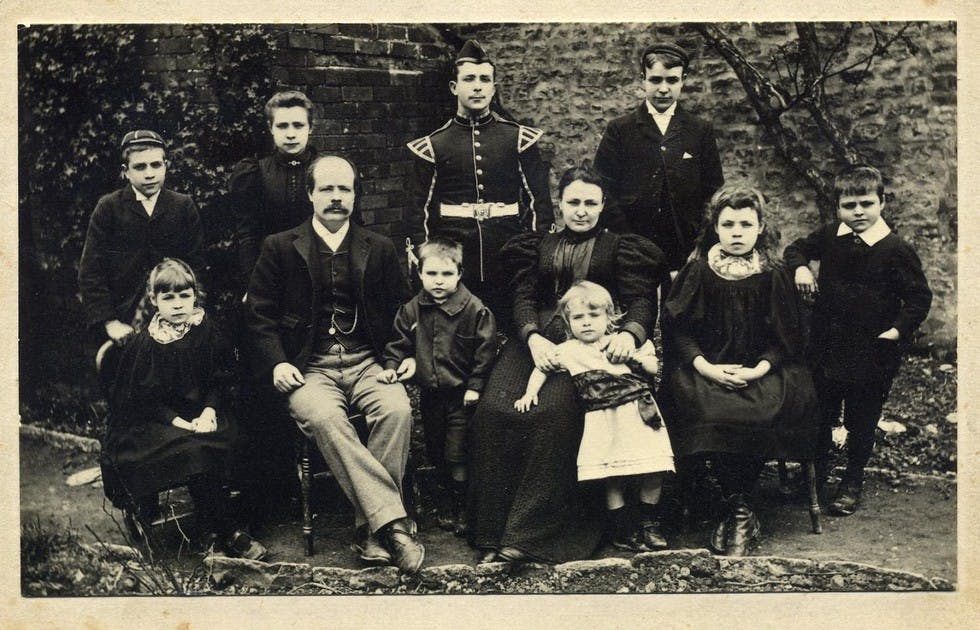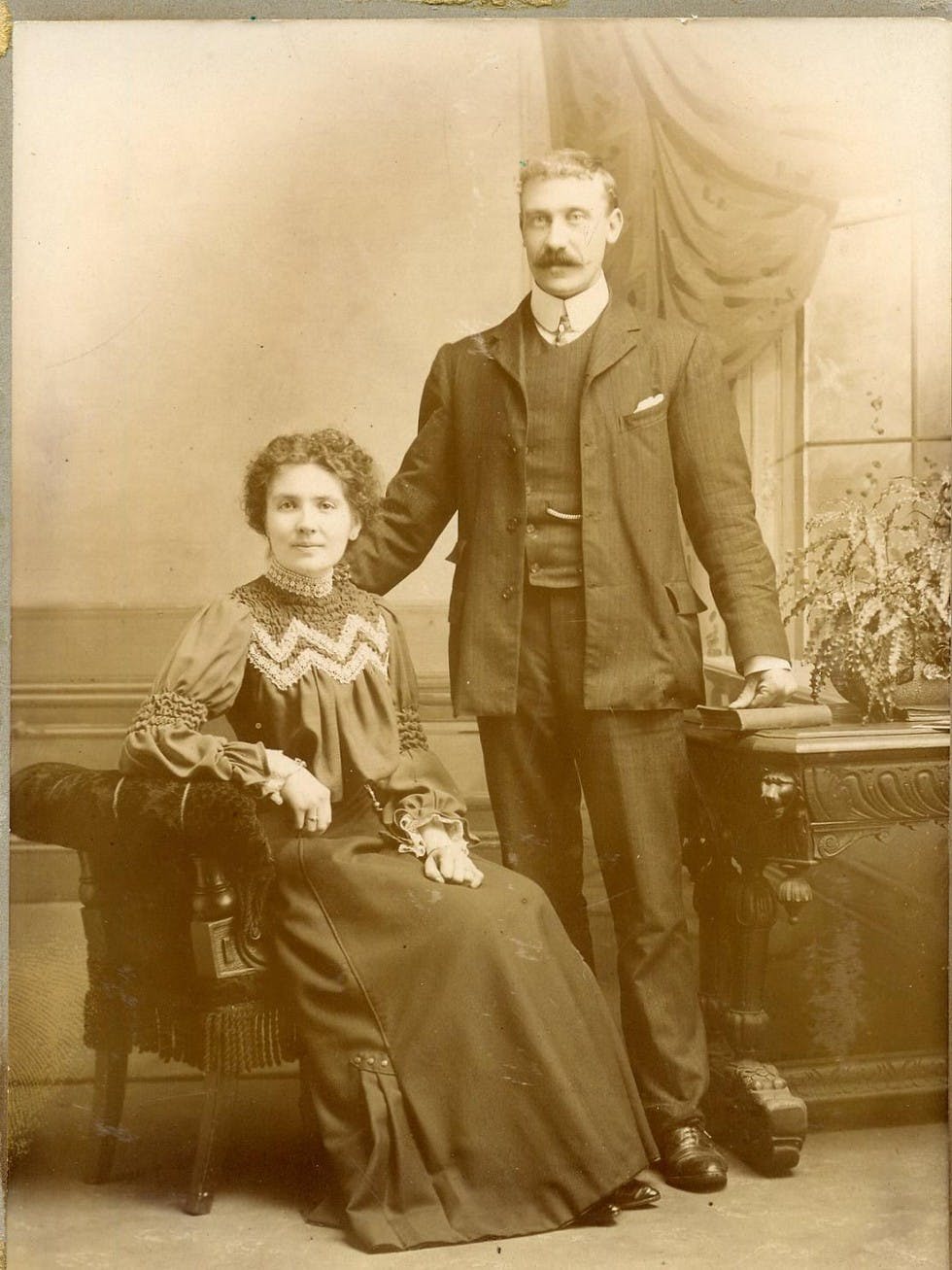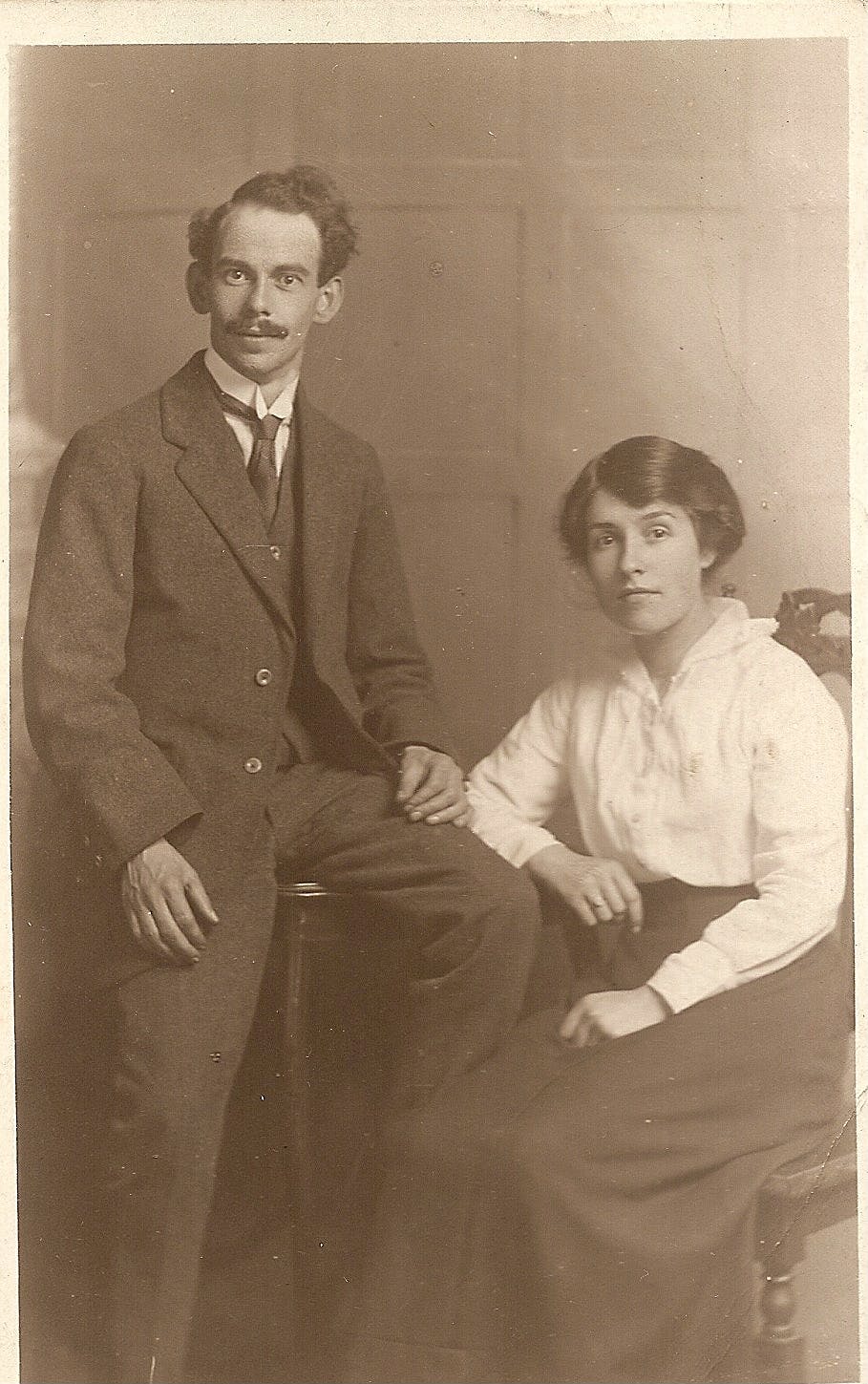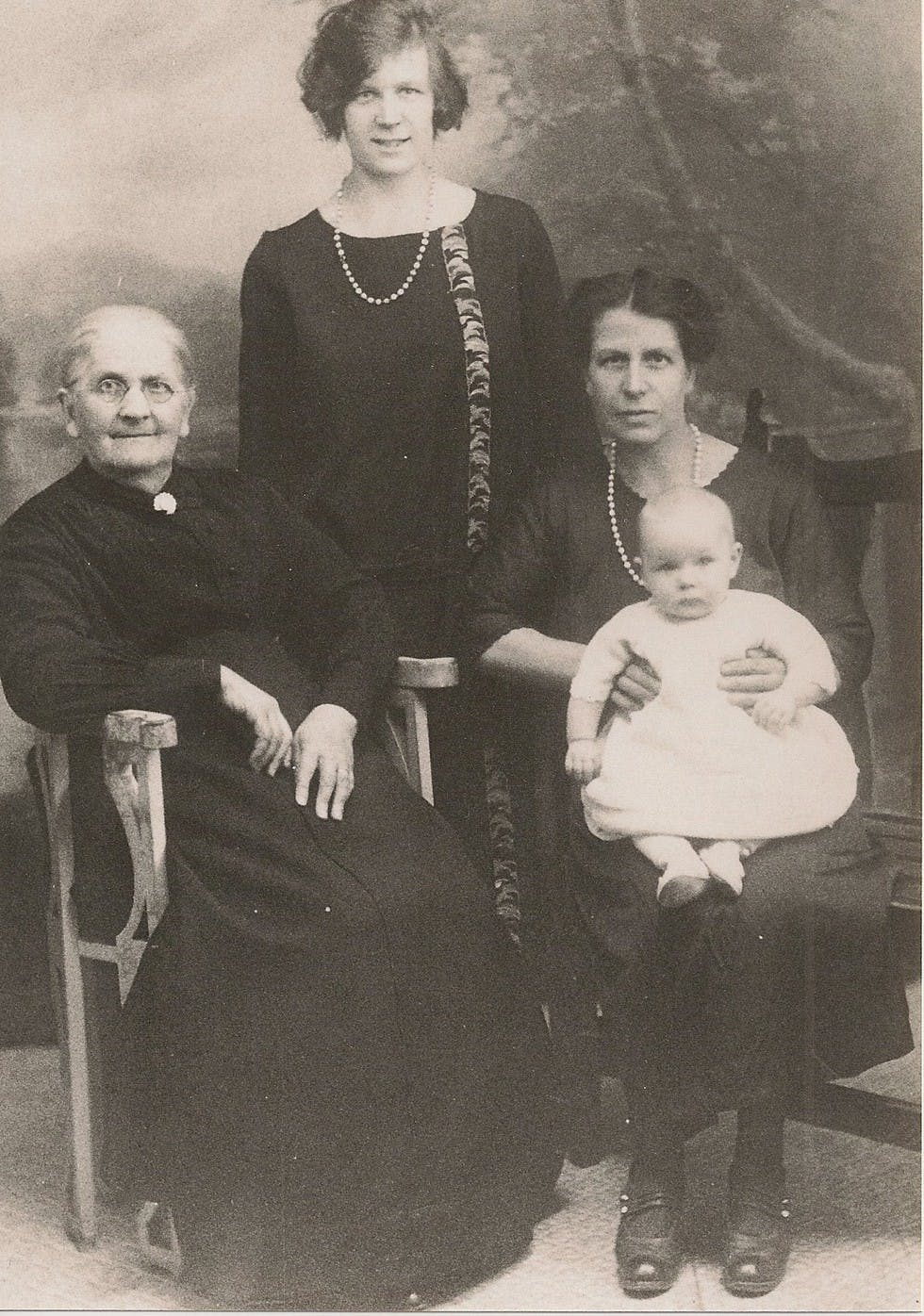 Fashion in Photographs, 1860-1880, Miles Lambert (1991)
Fashion in Photographs, 1880-1900, Sarah Levitt (1991)
Fashion in Photographs, 1900-1920, Katrina Rolley (1992)
Fashion in Photographs, 1920-1940, Elizabeth Owen (1993)
Victorian and Edwardian Fashion: A Photographic Survey, Alison Gernsheim (Dover Publications, 1963)
Everyday Fashions of the 20th Century, Avril Lansdell (Shire Publications, 1999)
Family Photographs and How to Date Them, Jayne Shrimpton (Countryside Books, 2008)
How to Get the Most from Family Photographs, Jayne Shrimpton (Society of Genealogists, 2011)
More on this topic:
Share this article
About the author