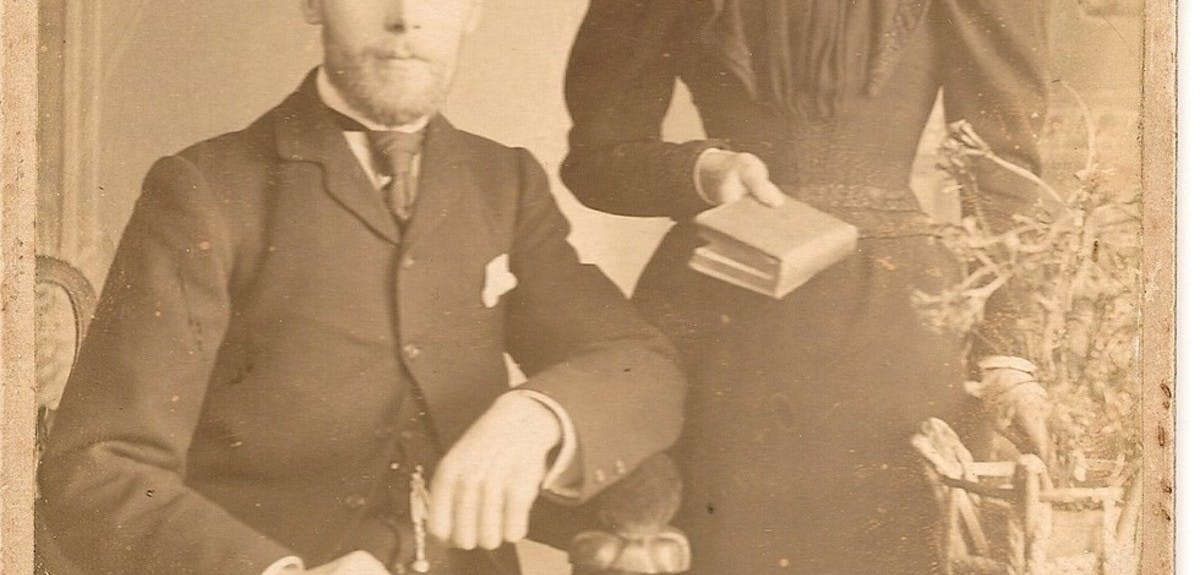 Family photos: what's the history?
Welcome to the first in a new series of blogs about how to understand and interpret your old family photos. In this series, Jayne Shrimpton, internationally recognised dress historian, portrait specialist and photo detective (pictured below), dates and analyses different types of photographs and helps you to add context to your old family pictures.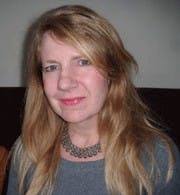 Portrait photography is 170 years old and seven, even eight, generations of the family may have been portrayed in photographs. Yet many old photographs have been passed down without labels or notes giving helpful information about the date, occasion or people depicted in them.
Different types of photograph, or formats, were produced throughout the 19th and early 20th centuries, each having its own recognisable features. Identifying the format of a 'mystery' photograph and locating its place in history is the first step to establishing an accurate timeframe.
Daguerreotypes c.1841 – early 1860s (most common c.1845-55)
The first commercial photography studios of the 1840s produced one-off photographs on a silvered copper plate, known as daguerreotypes. The natural successors to miniature paintings, daguerreotypes cost around one guinea each – expensive luxuries beyond the means of ordinary working ancestors, hence they occur rarely in today's family collections. Being fragile images, daguerreotypes were protected under glass, framed in a gilt surround and fitted into a folding case.
A few early-1840s daguerreotypes survive, but most belong to the period c.1845-1855. After the mid-1850s they were rapidly eclipsed by cheaper photographic formats.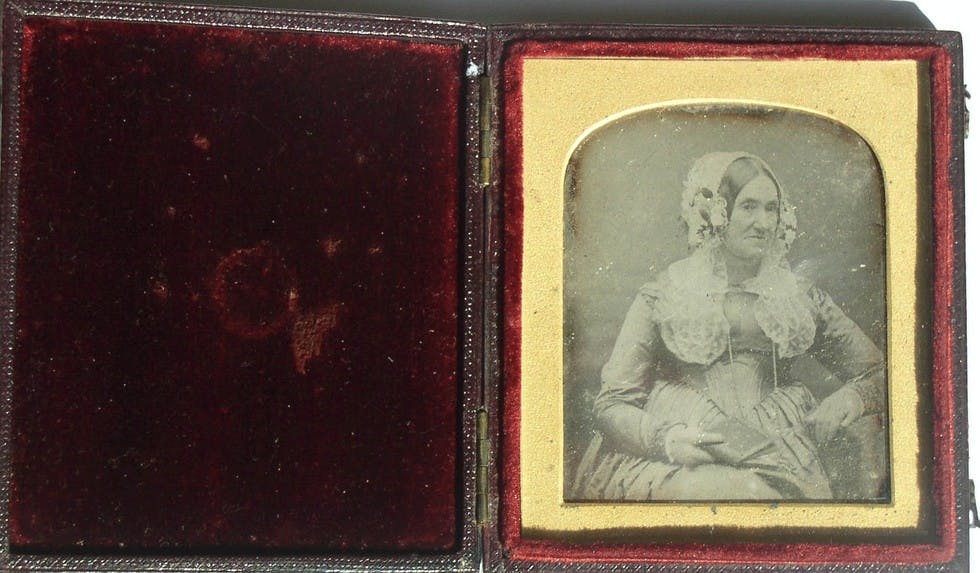 Ambrotypes (collodion positives) c.1852-1890s (most common 1855-early 1860s)
The next photographic format was the collodion positive, usually known as the ambrotype. Another unique picture, the ambrotype was a negative image on a glass plate, backed with black varnish (shellac) or velvet to create a positive photograph. Like daguerreotypes, ambrotypes were mounted into a brass or pinchbeck surround and often protected in a case, or framed for hanging on the wall. The technique, devised in 1852, was widely used from mid-decade but its heyday was brief. Many ambrotypes set in the studio date from within just a few years, c.1855-60, although a few itinerant photographers produced them until c.1890.
Costing around one shilling by 1857, ambrotypes brought photography to more working people and they occur in a number of family collections.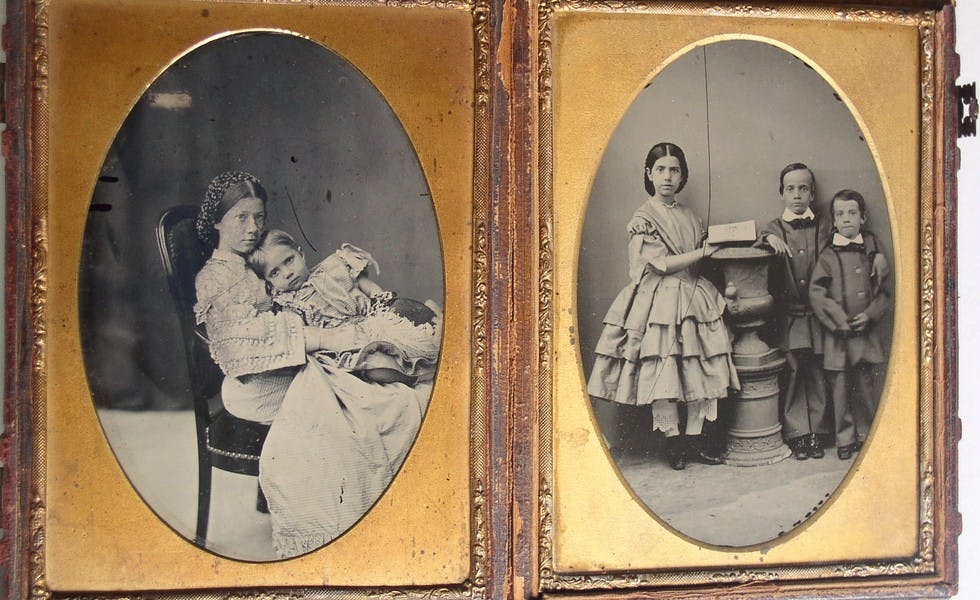 Cartes de visite c.1858-1919 (most common c.1860-1908)
The small carte de visite, measuring around 10cms x 6.5cms, was the first commercially produced card-mounted photographic print. Arriving from France in 1858, the carte came of age in Britain in 1860 and rapidly achieved widespread popularity from 1861 onwards, inspiring the 'cartomania' phenomenon. Convenient cartes (or cdvs) could be mass-produced and, being fairly inexpensive, extended to all social classes by mid-decade.
Copies were collected, given as gifts and exchanged, leading to production of the first purpose-designed photograph albums in the early 1860s. Any collection of early family photographs is likely to include cdvs as they dominated Victorian photography, remaining popular in the Edwardian era.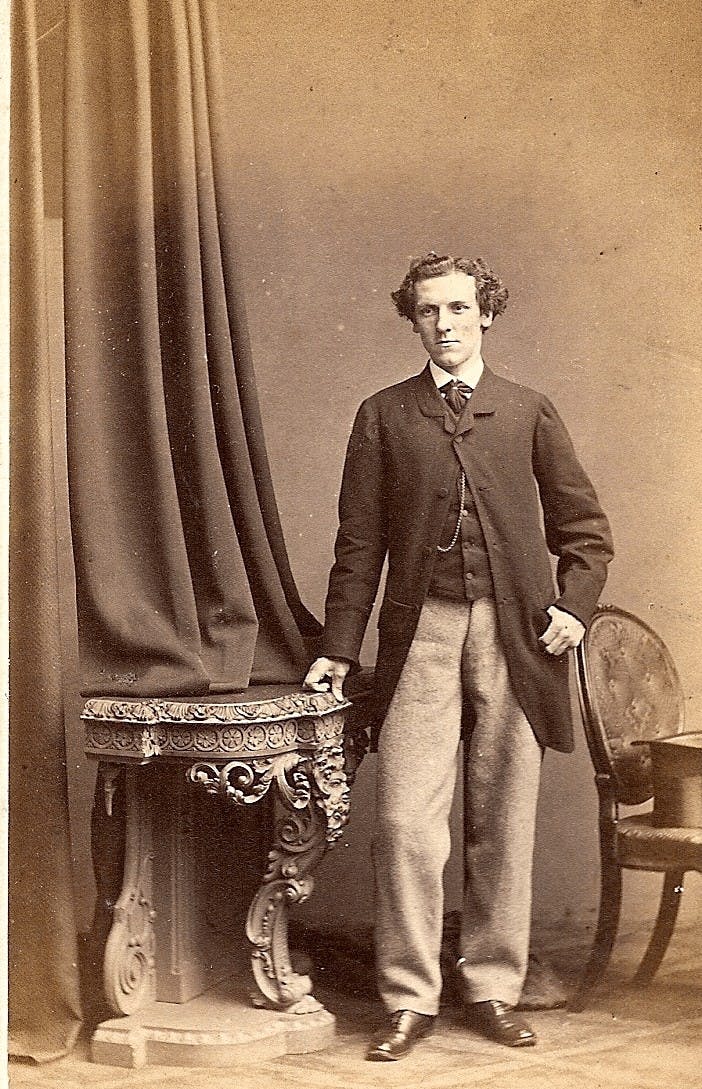 Cabinet Prints c.1866-1919 (most common late 1870s-c.1910)
In 1866 the cabinet photograph was introduced - another print mounted onto card, but, measuring around 16.5cms x 11.5cms including the mount, over twice the size of the cdv. At first cabinet prints gained little favour, but demand gradually increased during the 1870s and by the 1880s they were a popular choice, their production finally equalling or exceeding the carte by the 1890s.
Cabinet prints, like cdvs, were still available in the early-1900s, even the 1910s, although surviving examples usually pre-date 1910. Together cartes and cabinet prints account for most Victorian and Edwardian studio photographs in early picture collections.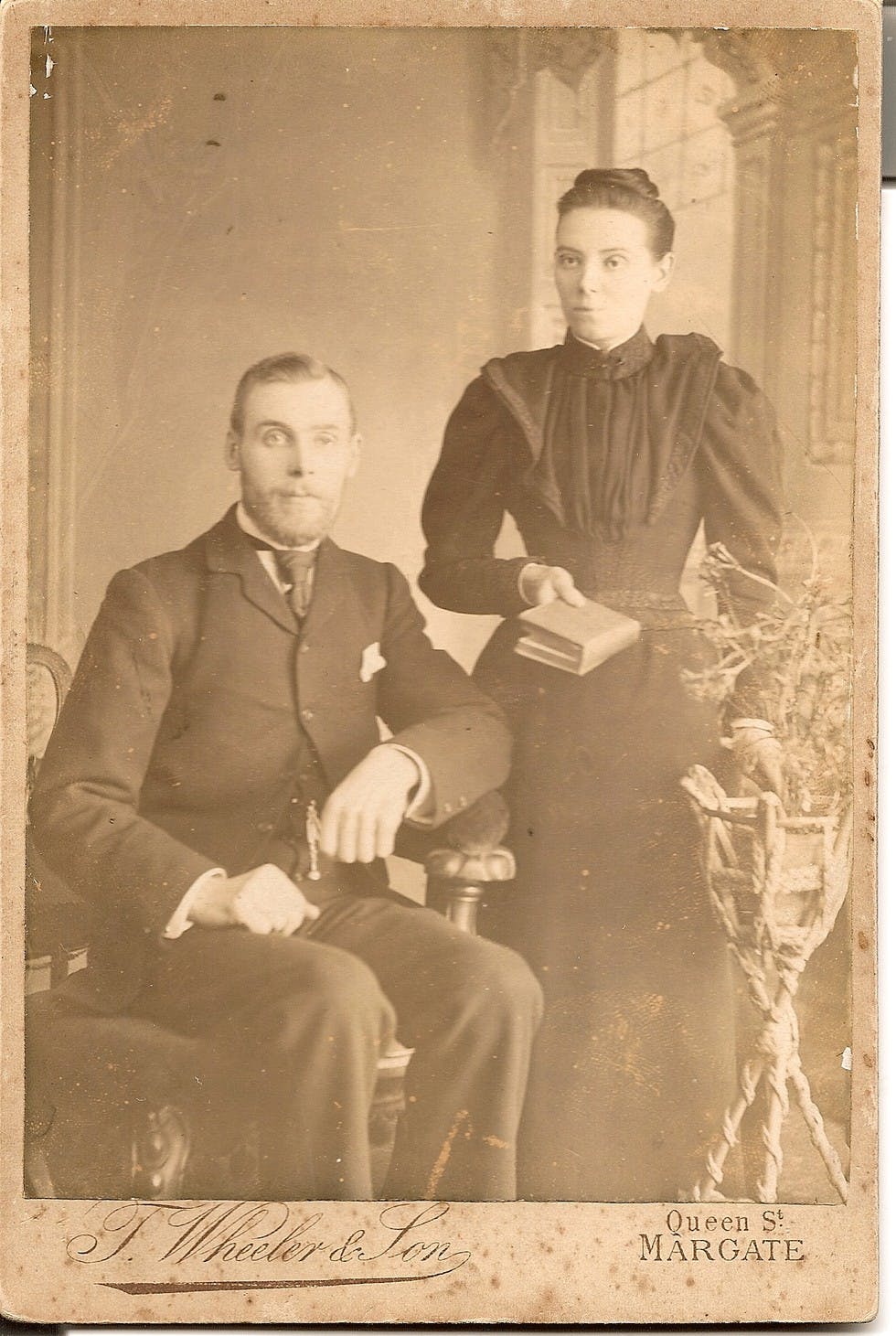 Tintypes (ferrotypes) In Britain 1870s-1940s
The tintype, or ferrotype, is identifiable as a photographic image struck directly onto an iron plate. Like daguerreotypes and ambrotypes, tintypes were unique pictures but they cost just a few pence - their cheap price generally reflected in their inferior quality. Produced in the US from the mid 1850s, tintypes were less fashionable in Britain, scarcely being recognised there until the later 1870s. Never widely popular, demand for these modest photographs nonetheless persisted until the 1940s. Well-suited to itinerant photographers, tintypes often depict outdoor scenes, such as the beach or fairground.
Surviving examples may be framed under glass in a decorative surround or may simply comprise a thin, sharp-edged piece of metal: tiny 'gem' tintypes were sometimes inserted into carte de visite or other card mounts.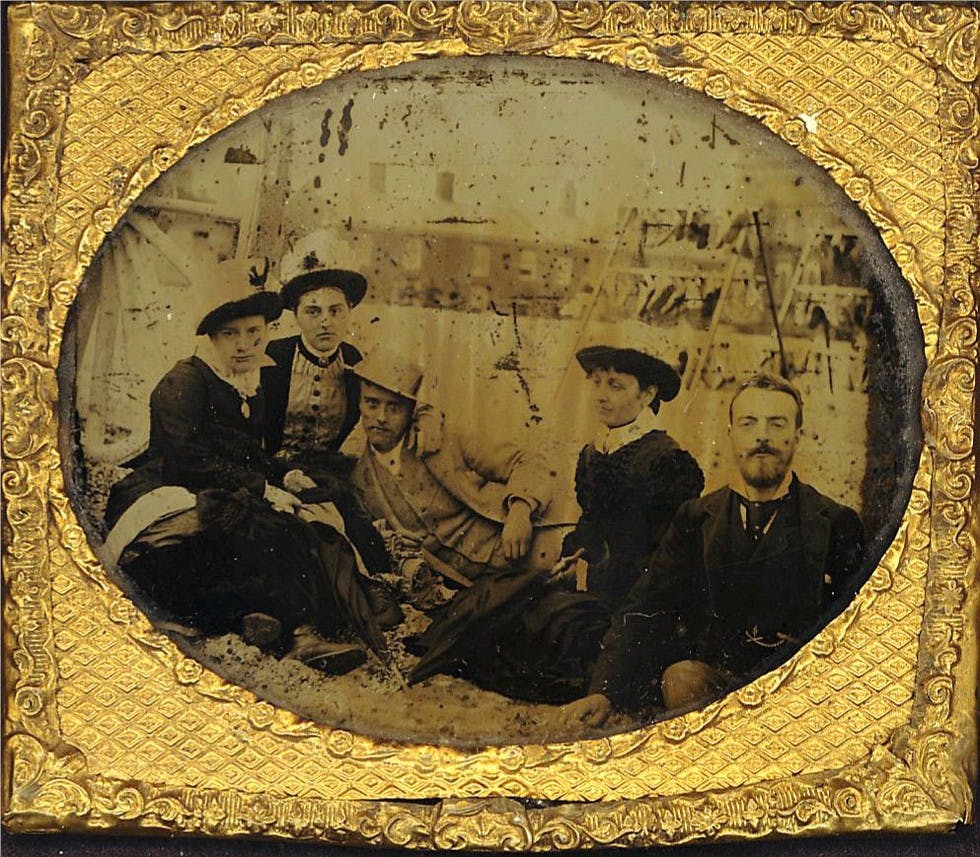 Portrait postcards c.1902-1940s
Postcards offered a new card format for photographic portraits in the early 20th century. The first picture postcards had appeared in the 1890s, but after 1902, following the introduction of a convenient divided back with separate spaces for the address and a short written message, they began to be used for presenting photographic portraits. Portrait postcards could be posted, like other postcards, but often the photograph was never intended for that purpose, being kept for the image.
Both commercial and amateur photographers used postcard mounts and many examples survive in family collections, dating from c.1902 until the 1940s.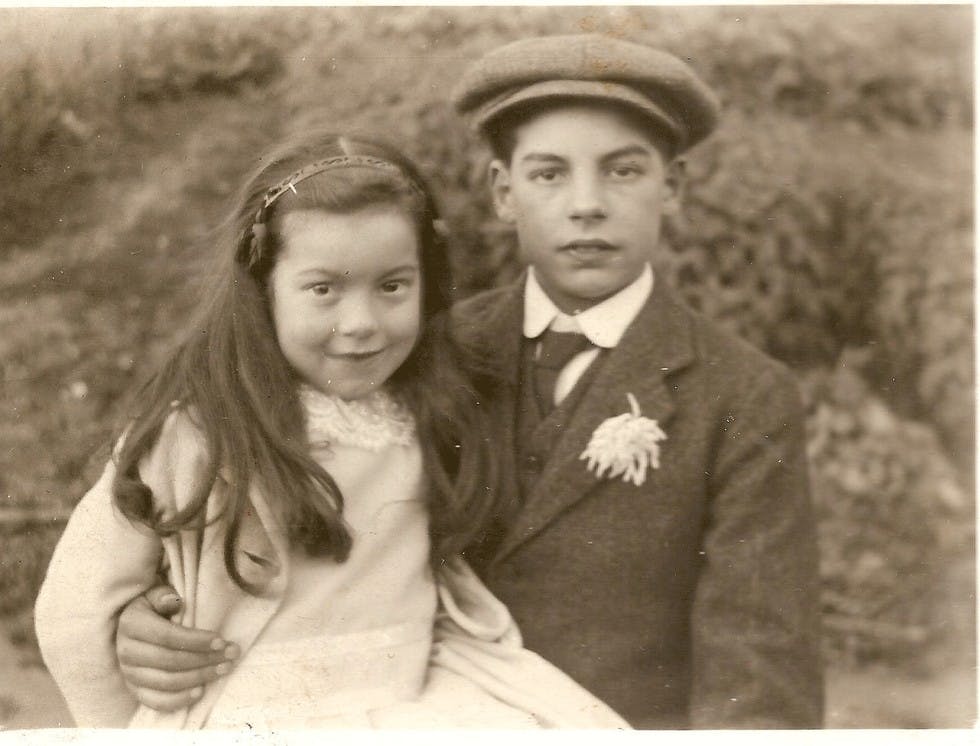 20th century card-mounted studio photographs
Some early 20th century studio photographs are neither cdvs, nor cabinet prints, nor postcards. Large or small prints were sometimes mounted onto a stout card of a pale or muted colour – usually off-white, beige, grey, soft brown or dusty green. Mounts were typically much larger than the picture, the wide border offering scope for subtle detailing – often a series of borders or a decorative surround pressed into the card.
In time, as photographic papers became sturdier, some photographs were presented in a folder. Between the 1920s and 1940s the fold-over card was popular: this had pre-cut slots in its back half for containing the photograph, while the front folded over to protect the image.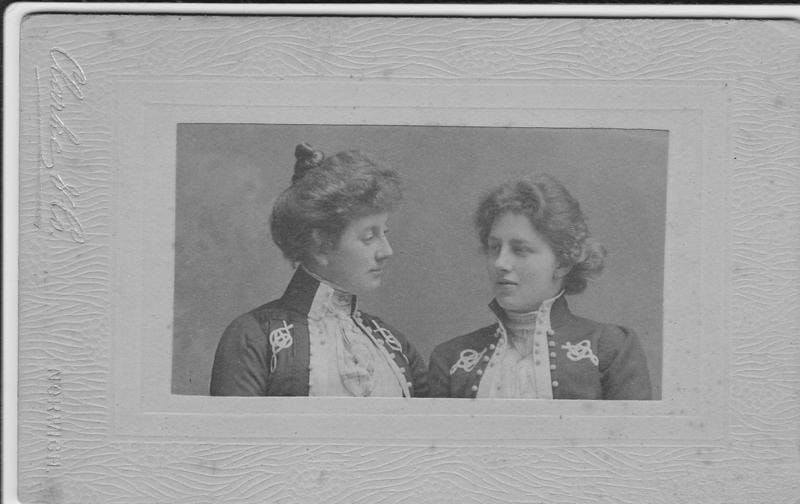 Amateur photography has existed for as long as professional photography, but for many years mainly the affluent, leisured classes followed the expensive and time-consuming pursuit. In the 1880s, following technical advances, some middle-class hobbyists began to shoot spontaneous photographs for their own amusement and some of these 19th century 'snapshots' do survive. Most families, however, didn't take up amateur photography until the 20th century. The early-1900s saw a significant rise, with more rapid growth during the 1910s, and most casual snapshots in family collections date from that decade onwards.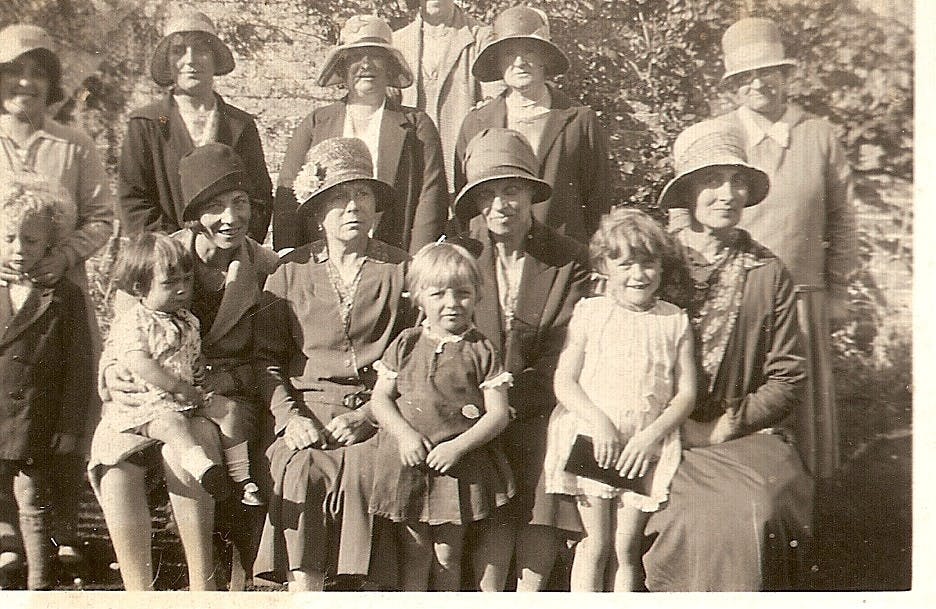 The Victorians: Photographic Portraits, Audrey Linkman (Tauris Parke, 1993)
Dating Nineteenth Century Photographs, Robert Pols (The Alden Press, 2005)
Dating Twentieth Century Photographs, Robert Pols (The Alden Press, 2005)
Family Photographs and How to Date Them, Jayne Shrimpton (Countryside Books, 2008)
How to get the most from Family Pictures, Jayne Shrimpton (Society of Genealogists, 2011)