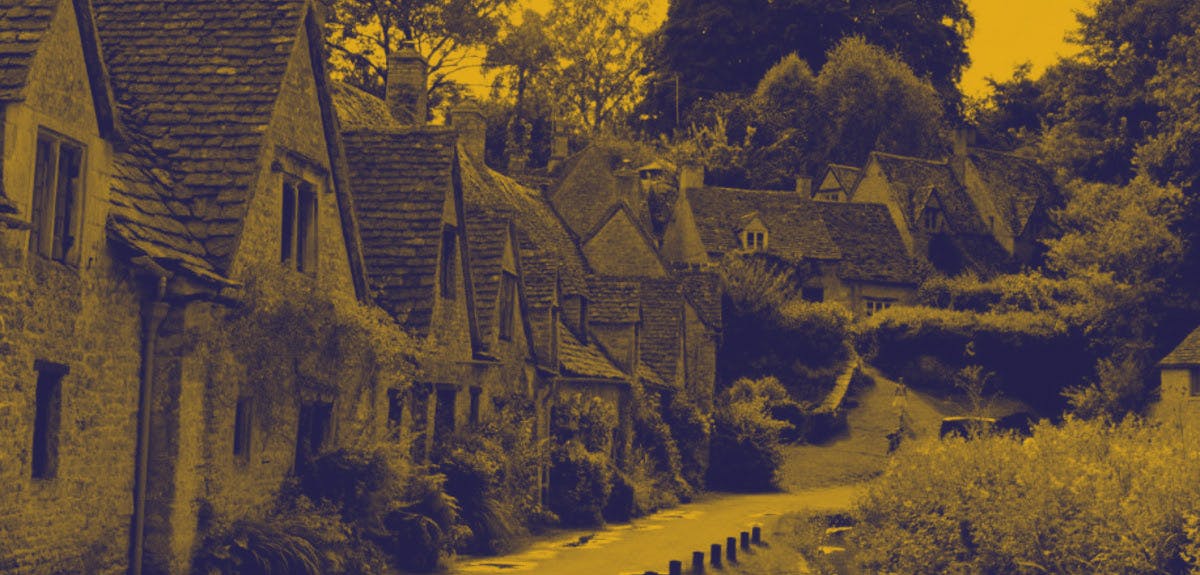 Key sources for discovering the history of your house
Tracing your house history through time can reveal the fascinating untold stories of those who lived there before you, writes house historian Melanie Backe-Hansen.
Researching the history of houses has become increasingly popular in recent years, but since A House Through Time hit our TV screens in 2018, this has seen enormous growth in popularity. People are increasingly wondering, 'Who lived in my house before me?' or 'What was my house like when it was first built?' and ultimately, 'What is the history of my house?'
Start a 14-day free trial
As a professional house historian and research consultant for A House Through Time (BBC 2) and co-author, with David Olusoga, of the book that accompanies the series, I have researched the history of houses all over the country: from 16th-century timber-framed houses to 1930s semi-detached houses.
To guide you on researching the history of your own home, here are my top tips and an overview of the key sources to help you answer the ultimate question of 'Who lived in my house?'
Top tips for finding the history of your house
1. Work backwards in time
I always research the history of a house by working backwards from known details in more recent years. House names and numbers, as well as street names, can change, and early records often don't list an address, so working backwards will allow you to see where the changes occur and track the names of owners or occupants.
2. Distinguish owners from occupiers
For much of our history, the owner was not necessarily the occupant of the house, as most of the population rented their homes. It has only been since the 20th century that we have become more of a nation of owner-occupiers.
3. Research online and offline
While a growing number of records are becoming available online, many of which are on Findmypast, there are still many sources that need to be viewed in local archives and county record offices. However, the online records will allow you to piece together key elements of the history of your home.
When researching the history of your house, try this list of go-to record collections first.
Electoral registers are often the first place I will look as they provide a good starting point for finding residents of a house in more recent history, providing valuable information for the registered voters living in a house from the 21st century back to the 19th century. However, it is good to remember that at different times in history, not everyone was eligible to vote. Searching by address can be more challenging, but by narrowing searches by county and location, you can locate your street and house.
Often known as trade directories or street directories, they are essentially a record of the main occupant of a house each year, but the level of detail will vary depending on the year and the location. They are a fantastic source for the 19th and 20th (and sometimes 18th) centuries, particularly providing the name of the head of a household between the census, as well as a complementary source to the electoral registers.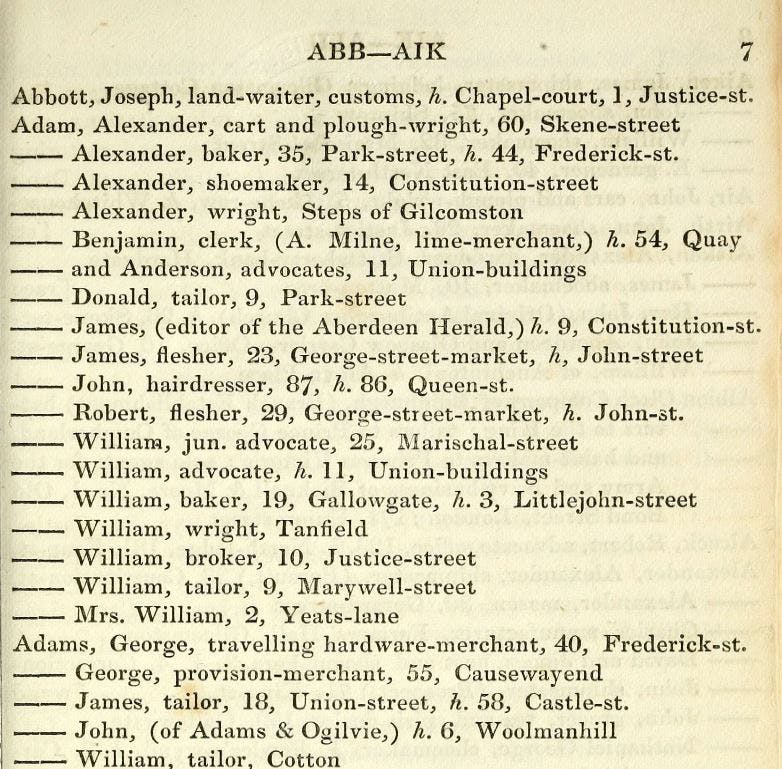 They first began as a list of tradesmen, hence the name 'trade directory', but eventually became more detailed and provided details of the resident at most addresses. However, they were a commercial product, so can contain errors.
The 1939 Register has been a fantastic addition to the toolkit for house historians, particularly while we wait for the 1921 census and because no 1941 census was taken during the war. It provides details of the occupants of a house at the start of the Second World War, providing similar details to the earlier census returns. However, it also provides details for many who were involved in war work, from ambulance drivers, air raid wardens, and more.
The address and map searches will help you find your house. However, some individual records cannot be viewed as they have been redacted due to the 100-year privacy regulations.
Census returns (1841-1911) are likely to be familiar to many who have undertaken some family history research, but they are also a key source for house histories. Along with the personal information for each resident, one of the most valuable elements is that the census records everyone in the house on census night. This includes children, servants, visitors, and lodgers, many of whom were often not recorded in other sources. Searching for an address rather the name can have some challenges, but the address search function and narrowing searches by parish will help.
Maps are a fantastic tool for the house historian, particularly as they provide a visual representation of the house, along with the street and surrounding area. One of the most useful is the detailed maps from the Ordnance Survey, which can be viewed online at several places. There will be other maps relevant for each town and city, including specific town and parish maps, but also unique maps produced to document disease and demographics, including the Charles Booth Poverty map for London. In addition, there will be bomb damage maps, as well as maps produced at key times when changes to taxes and land ownership were put in place, including the Tithe map (c.1840s) and Enclosure map (usually late 18th century) and their accompanying records.
Before households started paying council tax, residents were liable to a range of different rates or taxes. These can include sewerage or scavenger rates, highway rates, and church rates, but the most common surviving rate books are for the poor rate. This was a tax based on the value of the property to provide poor relief to those in need within the parish. The surviving rate books will vary from place to place and parish to parish but can be found back to the 18th century, providing valuable information about former residents of a house.
1910 Inland Revenue valuation survey
This is a particular source produced for the introduction of a new national tax in the early 1900s and can provide a lot of fantastic detail for the history of the house, including the names of the owners and occupants, as well as a description of the property, plus details of value and clues as to the last sale. The records include a map, where each house is allocated a number, and this then corresponds with a field book with the details of the property. The records are held in The National Archives, but additional notes and valuation books (sometimes known as Domesday books) can also be found in county record offices.
While many of these sources may only provide details of the occupant of a house, deeds, or the legal documents relevant to the property, will provide key details for the ownership. These might include leases, conveyances, mortgages, and more. You may have these tucked away at home (or you can request them from solicitors and mortgage providers), but if not, it is possible to find relevant deeds in local archives and record offices. They may be part of a collection belonging to a former solicitors, or often part of an estate or manorial collection. This can involve a certain level of detective work, but online catalogues can be searched and county archivists can guide you. In addition, Land Registry may have some details of deeds and can be ordered as part of the title register (through the official government website). Manorial and estate collections can also hold a number of other records, including maps and surveys, rent books, and manor court records.
Another source that you may be familiar with, wills and probate records can provide clues as to former occupants and owners of a house. While an address search is not possible, once you have gathered names from the other records, wills and probate records can provide fantastic additional information about the transfer of property, as well as family connections.
Like the rate books and the Inland Revenue valuation, land tax is another tax record that can help piece together the story of a house. They are often still found in county record offices and tend to survive from the late 18th century through to around 1832 (although many date from earlier). This is largely because they were used to provide proof of eligibility of landowners to vote, but in 1832 things changed and the land tax records were no longer required. However, their survival providing clues as to both the owner and occupant of a property, as well as the value, can be an important tool in tracing the history of a house back to the 18th century.
There is a range of other sources that will also provide clues as to former owner and occupants, as well as details of the house itself. This includes sales particulars and auction catalogues, which can record the names of owners and tenants (and sometimes the length of tenancy and the rent being paid), as well as maps and photographs of the house. Photos and illustrations can be tricky to find for individual houses, but you may find photos of the street or illustrations of the house or location in days gone by.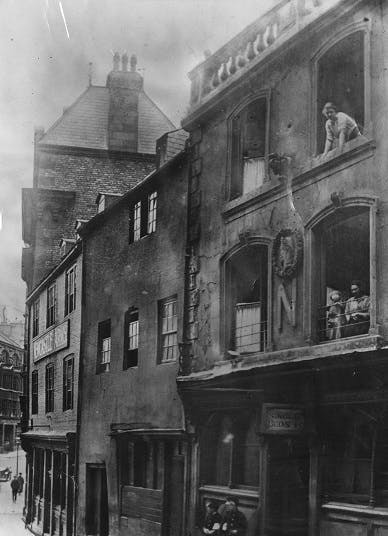 Further tools include insurance records, which can provide details of the house, the names of owners and occupants, as well as details of features inside the home that were insured. You may also find plans that might reveal clues about the house in the past or when changes were made, such a new bathroom being fitted. Lastly, newspapers can be fascinating sources of personal information, including notices such as engagements or births, as well as advertisements for the house or even details of events, court cases, and more.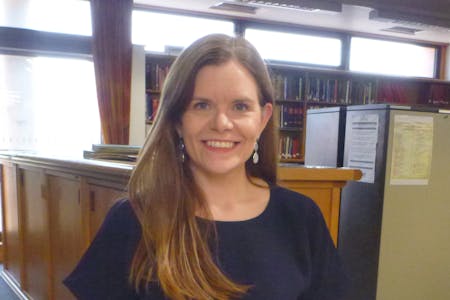 Melanie Backe-Hansen is an independent historian, writer, and speaker, who specialises in researching the social history of houses throughout the United Kingdom. Melanie is a research consultant for A House Through Time and to accompany the series, Melanie has co-written a new book, A House Through Time (Picador, 2020) with historian David Olusoga. She is also the author of House Histories: The Secrets Behind Your Front Door and Historic Streets and Squares: The Secrets on Your Doorstep.  She is a member of the Royal Historical Society and an honorary teaching fellow at the University of Dundee. www.house-historian.co.uk