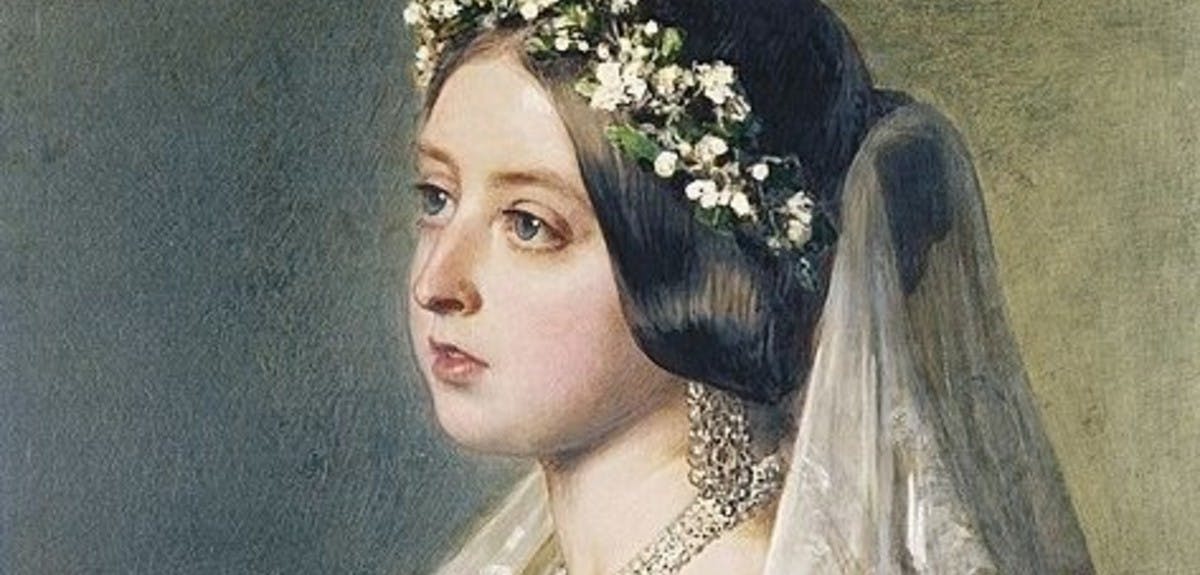 Real-Life Game of Thrones: 9 Fascinating Queen Victoria Facts
Discover the little-known secrets of one of Britain's most influential royals
Queen Victoria is widely regarded as one of the most important figures in the Royal Family and British history. She even has an entire era named after her. But what do the history books not tell you about the Queen? We've compiled some rather intriguing facts you might not know about.
1. She Shouldn't Really Have Been Queen
Victoria was born fifth in line to the throne, making it unlikely she would ever become queen. A succession crisis saw George III, George IV, heir apparent Princess Charlotte and Victoria's father, the Duke of Kent all die between 1817 and 1830. With more royal deaths than in most seasons of
Game of Thrones, Victoria ended up being crowned not long after her 18th birthday.
2. She Should Have Been Queen Alexandrina

Victoria was actually her middle name. Official documents were even prepared on the first day of her reign describing her as Alexandrina Victoria, but she demanded the first name be withdrawn.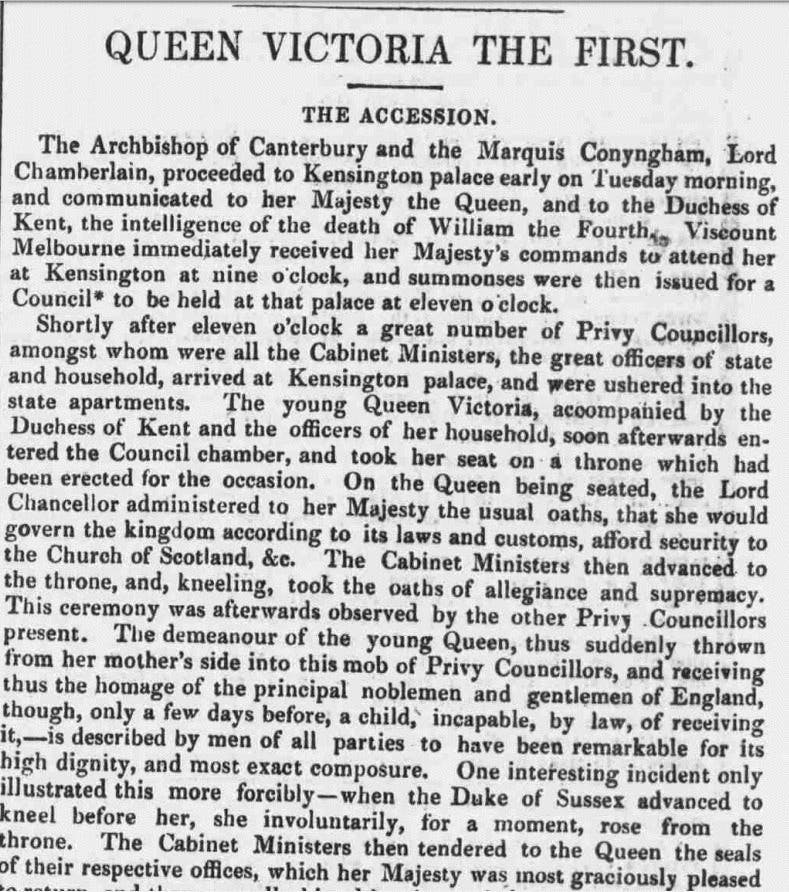 3. She was the First Monarch to Live in Buckingham Palace

Buckingham House became a palace in the 1820s after George IV commissioned renowned architect John Nash. Nash's Buckingham Palace transformation was seen as a masterpiece but it came at a considerable cost. By 1828 he had spent £496,169 on the changes to the building, far above budget. That seems like a lot of money, but it may have been a wise investment, as Buckingham palace is estimated to be worth as much as £5 billion pounds today.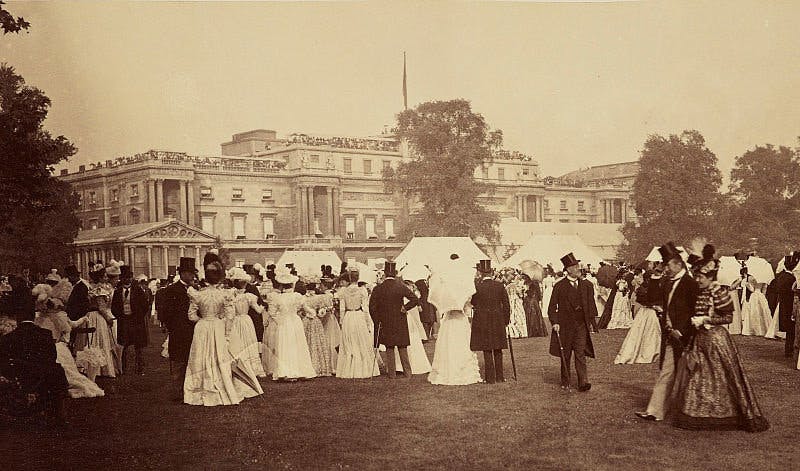 Nash was fired for his overspend but renovations continued as Queen Victoria became the first monarch to use the Palace as her official residence in 1837. Eventually, three additional wings were added.
4. She Married Her First Cousin

Prince Albert and Victoria shared a mutual uncle, Leopold, King of the Belgians. Not only were they first cousins, but Albert was also prohibited from proposing to Victoria because she was already a queen.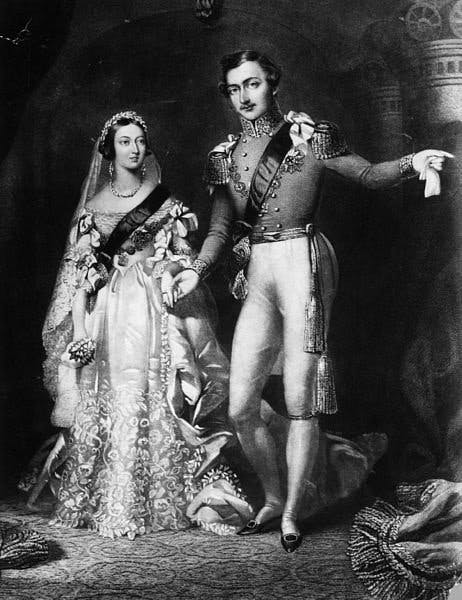 Whether she got down on one knee to pop the question is unknown.
5. She had Parenting Issues
Dubbed a 'domestic tyrant', it seems Queen Victoria was quite a ruthless and petulant mother to her children. Not only did she openly discuss her favouritism for some of her children over others, she also created a network of spies to keep tabs on them well into their adulthood. She was also disgusted by breastfeeding and forbade Royals from doing it for generations after her.
6. She was on the First Ever Stamp

As queen, Victoria commanded recognition by being the first-ever monarch on a postage stamp. Issued on 1 May 1840, the Penny Black, which was also the world's first adhesive postage stamp, featured her head in profile.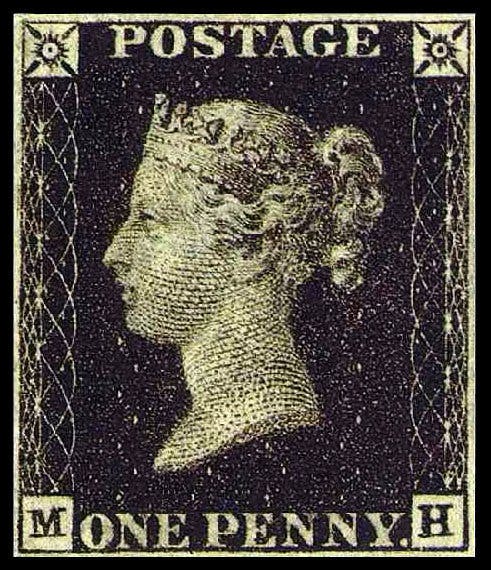 7. She was Empress in Name

Queen Victoria was named the Empress of India, despite never setting foot in the country. Initially, she insisted on the title of Empress of Great Britain, Ireland, and India to cement her influence, but Prime Minister Benjamin Disraeli persuaded the Queen to limit this to the less controversial option of just Empress of India. Some historians also claim there was always a pot of curry on the stove in Buckingham Palace in case of any visiting dignitaries.
Queen Victoria's reign spanned from 1837 to her death in 1901, the second-longest in British history. During this time she was served by well over 33 Prime Ministers and oversaw great historic and social change such as the advent of the railway, the Great Irish Famine and the onset of the
women's suffrage movement.
9. She Survived Eight Assassination Attempts

Various people tried to shoot Queen Victoria on seven different occasions (she was lucky firearms weren't hugely reliable at the time). Just four months after they married, Edward Oxford fired two shots at pregnant Queen Victoria and Prince Albert as they sat in a carriage outside Buckingham Palace.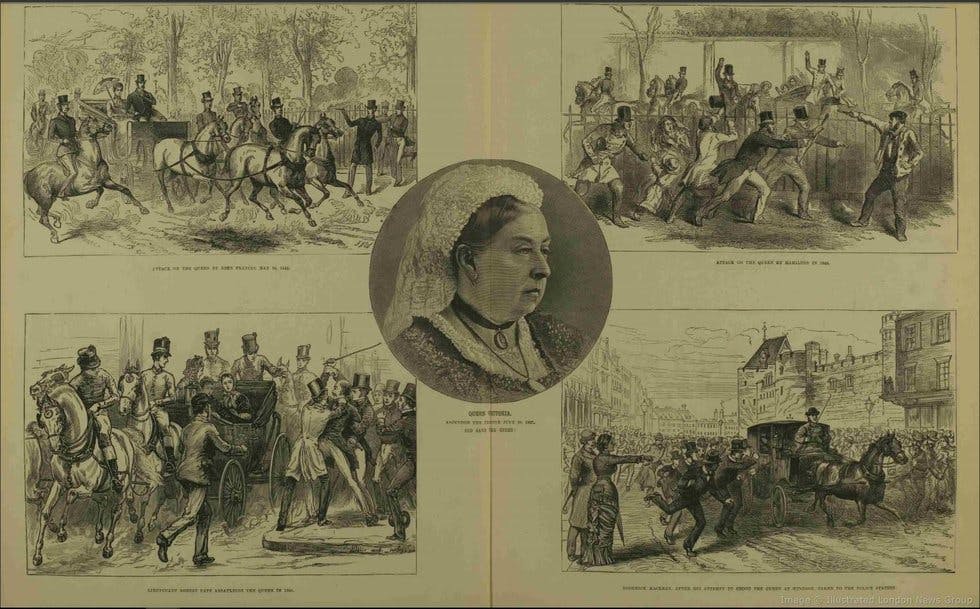 Another – quite bizarre – incident may not actually have been an assassination attempt. Ex-British Army officer, Robert Pate, was well-known to Londoners for his odd behaviour, such as goose-stepping up and down Hyde Park. On one of his walks, Pate approached the monarch and smacked her on the head with his lightweight cane. She got a black eye. Pate got sentenced to seven years in the penal colony of Tasmania.
Life in Victorian times was clearly more interesting than your history teacher led you to believe. And the odds of finding your own personal 19th century drama is also more likely than you might think.
Get back generations on your family tree in just a few minutes with the help of our clever record hints. You never know, you might even discover some blue blood in your lineage.