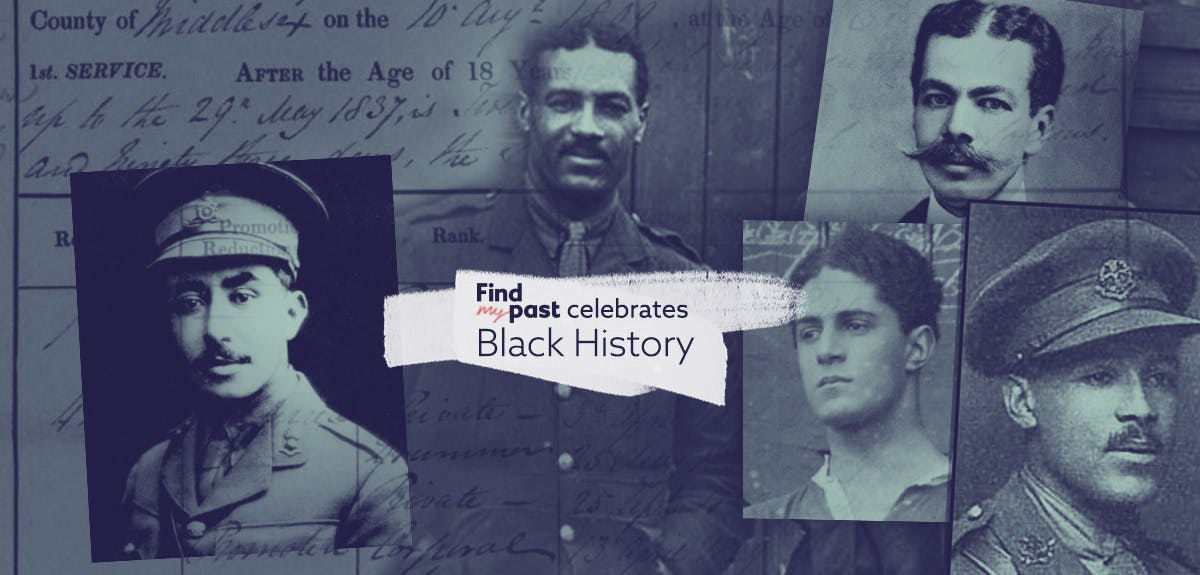 Who were the first Black British Army officers?
Five men are credited with being the first Black officers in the British Army. But were there others? Stephen Rigden investigates.
As discussed in our introduction to Black British Firsts, it's not always straightforward to define Blackness. In this series of articles, we'll use the term in a broad sense, including persons of mixed race. In many cases, we don't know for sure an individual's exact background and it may not be possible to reconstruct it through family records.
We start with the army. The British Army effectively operated a class system. There were the other ranks, divided into non-commissioned officers (NCOs, beginning with lance corporal, corporal, lance sergeant and sergeant) and Men (privates and their equivalent). Then there were the commissioned officers. The other ranks were the army's rank and file, in which Blacks would have served for several centuries. What is interesting is those who broke into the elite commissioned officers.
We may never know the first Black British Army officer for sure. It is very likely that the man with the claim to that title would have been mixed race. Some white estate and plantation owners in the Caribbean, for example, had sons by Black women. Some of those sons were raised and educated responsibly, according to the mindset of the time. Some were found a living in the church by their fathers, others bought a commission in the army. Others, of course, made their own way, pursuing a career after university.
The first Black men to serve as British Army officers
Five men, in particular, are often mentioned within the context of being among the first Black British Army officers. All of them served during the First World War. In order of commission, they are: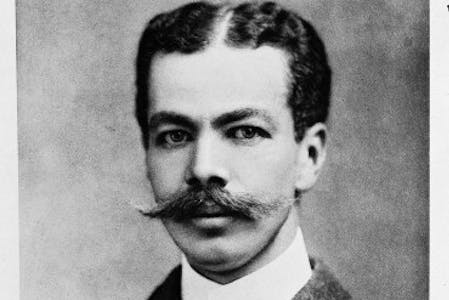 1. James Samuel Risien Russell
Captain, 3rd London General Hospital (with service to be available upon mobilisation in the event of war), 2 December 1908. He had a Black mother, or at least Black heritage on his mother's side.
2. Allan Noel Minns - Temporary Lieutenant, Royal Army Medical Corps, 26 September 1914. Minns' great grandmother was Black.
3. George Edward Kingsley Bemand
Temporary 2nd Lieutenant, Royal Field Artillery, 24 May 1915. Bemand's mother was Black.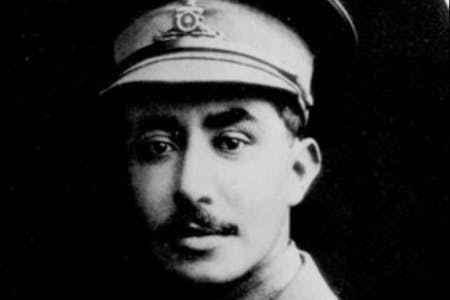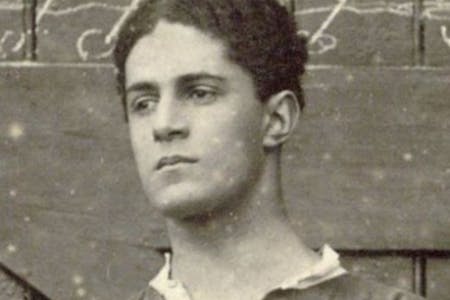 4. David Louis Clemetson
2nd Lieutenant, Pembroke Yeomanry, 27 October 1915. Clemetson had a Black grandfather.
5. Walter Daniel John Tull
2nd Lieutenant, Middlesex Regt, 30 May 1917. His father was Black.
It's quite likely that there were other commissioned officers of Black heritage during World War 1. The War Office's Manual of Military Law (1914) stated that;
"Commissions in the Special Reserve of Officers are given to qualified candidates who are natural born or naturalised British subjects of pure European descent."
However, as you can see, the regulation might sometimes have been honoured more in its breach than its observance.
Black officers before World War 1
One of these earlier officers was James Swaby, an Ensign in the 49th Regt of Foot, who purchased his commission on 1 December 1814. Swaby had a Black grandmother. His mother, Frances King was described as 'a free mulatto' and it can be assumed that Frances's own mother was Black.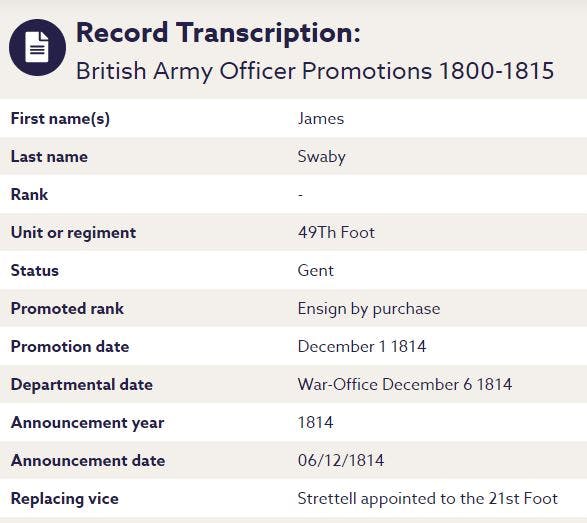 King's background is complicated, though, like much in history. Like Clemetson, Swaby was born in Jamaica within a slave-owning family. It seems he was awarded compensation for his share in estates situated in Manchester parish of Jamaica in the 1830s after the abolition of slavery.