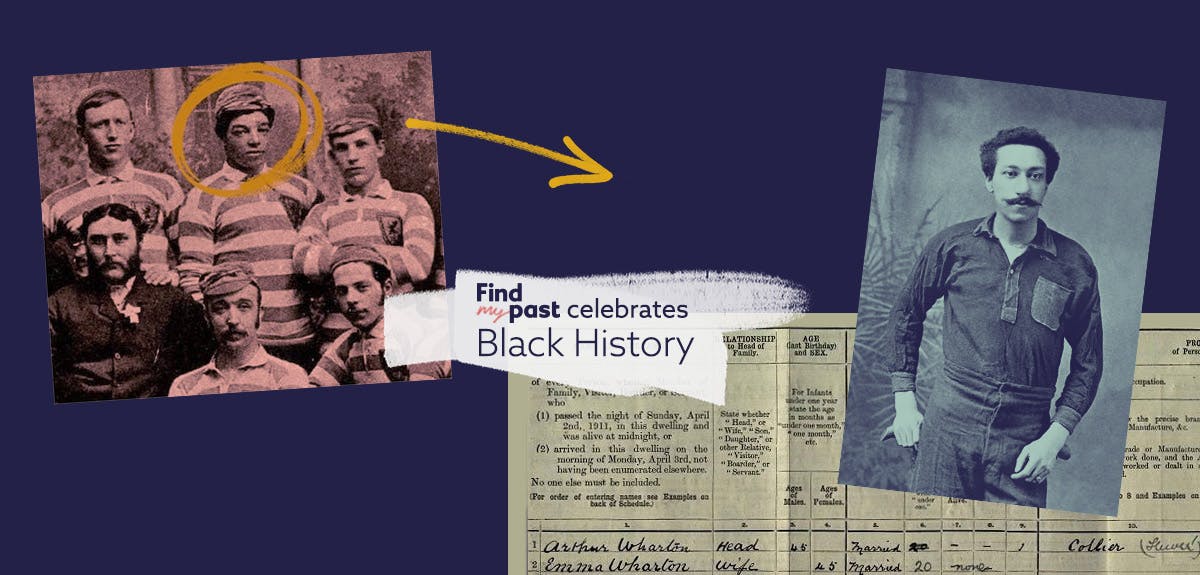 Who were the first Black British professional footballers?
Arthur Wharton, Robert Walker and Andrew Watson paved the way for today's Black British football superstars. Stephen Rigden has unlocked their inspiring stories.
Our series on Black British Firsts is a brief and selective illustration of the acceptance and recognition of people regarded as different by British society. It highlights the gradual integration of Black people in Britain through their ongoing presence, determination and achievement. That process took place at different times and at different speeds in different sections of society.
If you watch almost any professional football match in Britain today, you will see not just the presence but the pre-eminence of Black footballers.
The Gabonese Pierre-Emerick Aubameyang at Arsenal, Portsmouth-born Alex Oxlade-Chamberlain at Liverpool, Jamaican-born Raheem Sterling at Manchester City and Mancunian Dr Marcus Rashford at Man Utd, to name but a few. We take it for granted it wasn't always like this.
The first Black professional footballer in England may have been Arthur Wharton. Wharton was born in 1865 in what is now Accra in Ghana. His father, Henry Warton was Grenadian (who had a Scottish father and Black mother) and a Wesleyan Methodist Missionary in West Africa. His mother was a local Ghanaian. Apparently, Arthur moved to England circa 1882 to study at a private Methodist college in Darlington but soon transferred his ambitions to football. He started playing in goal as an amateur but turned professional with Rotherham Town in 1889. The English Football League had only kicked off in September 1888, so he really was a pioneer.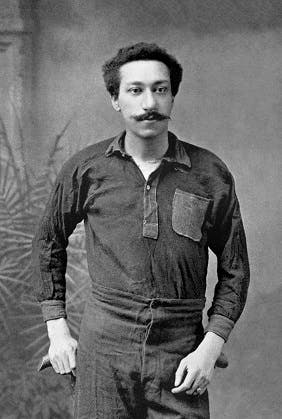 When Wharton joined them, Rotherham were playing in the Midland League but they were promoted to the Football League's Second Division in 1893. He spent a single season with Sheffield United, becoming the first Black footballer to play in the First Division, before returning to Rotherham Town. He continued playing football while also trying to secure a more regular income from being a pub landlord and running a corner-shop. In his later years, when he had hung up his goalkeeping gloves, he worked as a coal miner and sadly died in poverty.

The 1911 census is perhaps the most captivating snapshot of Wharton's life. It was the first UK census to have been retained in full. Instead of enumerator summary books, as in all the censuses from 1841 to 1901, the original household schedules from 1911 have been preserved for posterity. Plus, at Findmypast, we've scanned the original census returns in colour. That will always make for a better viewing experience than images digitised from microfilm, which was the case with the 1841-1901 censuses. The beauty of Wharton's 1911 census return is that it's presumably his own neat handwriting, with his own signature affixed confidently to the bottom-right.
While Arthur Wharton is widely regarded as the first Black English professional footballer, we know that there were other trailblazers in the sport. Robert Walker was an amateur rather than a professional. He was an army reservist in the 3rd Lanarkshire Rifle Volunteers who played for 3rd LRV FC in Scotland.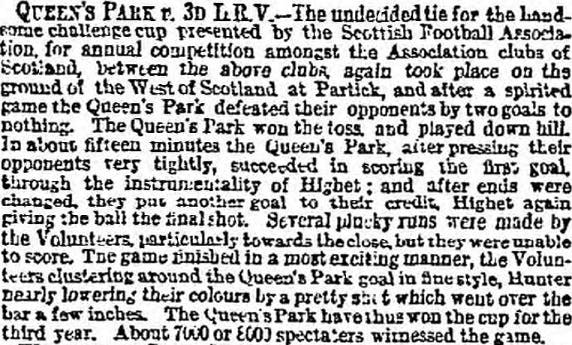 Walker was part of the squad that lost the 1875/76 season Scottish Cup final to Queen's Park, in a replay.
Andrew Watson played as a full-back for a number of amateur teams in Scotland before signing as a professional footballer for Bootle in 1887. He, therefore, pips Arthur Wharton's achievement in England by a couple of years.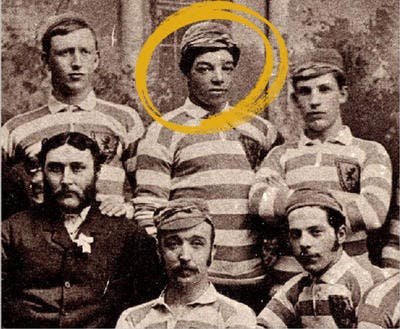 Watson also holds claim to being the first Black British international footballer. He won three caps for Scotland. In fact, he captained the Scottish side in the first of those internationals, a 5-1 drubbing of England in March 1881.
Do you have a footballing hero in your family tree? How about a Black ancestor that you're particularly proud of? Whatever your family story, we'd love to hear about it. Use #FindmypastFeatured on social media to share your discoveries.