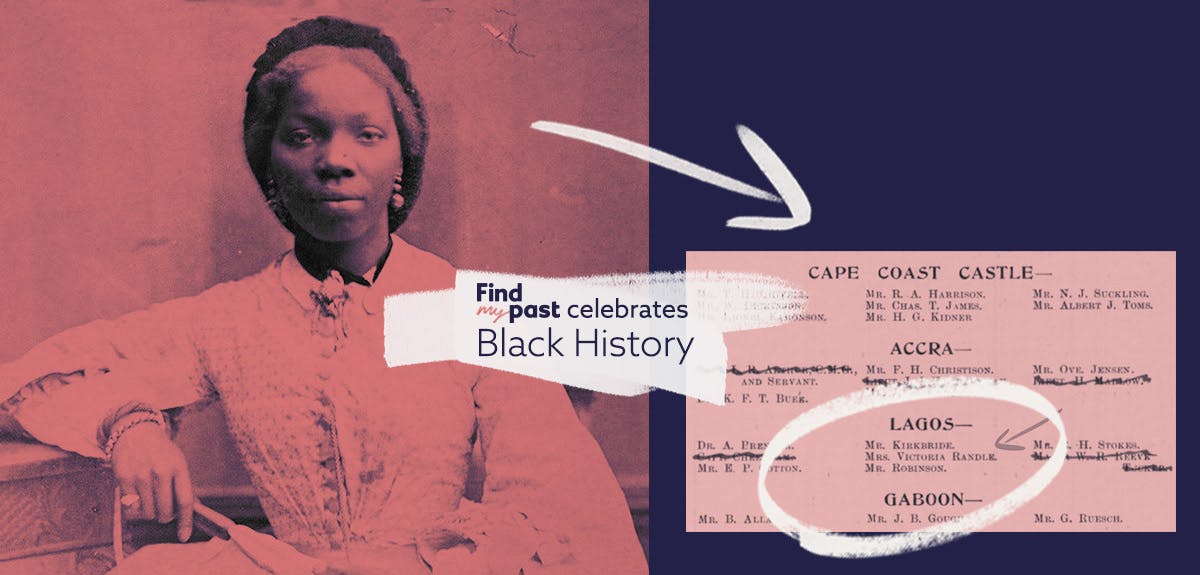 Who were the first Black godchildren in the British Royal Family?
Three generations of Forbes Bonettas are thought to have been among the first Black royal godchildren. This is their remarkable family story.
The chapter in the Anglican Book of Common Prayer on the ministration of public baptism of infants requires that a baptised infant should have three godparents. According to it, a boy should have two godfathers and one godmother, while a girl should have one godfather and two godmothers.
In an edition from 1839, the text covering this sacrament states:
"Then the Priest shall take the Child into his hands, and shall say to the Godfathers and Godmothers, Name this Child. And then naming it after them, if they shall certify him that the Child may well endure it he shall dip it in the Water discreetly and warily."
Queen Victoria was a prodigious godmother. She had at least 59 godchildren. Undoubtedly, she would have been regarded as the most prestigious of the godparents present at any one of those baptisms and, in most cases, the instruction to name the child after a godparent meant that the child was named after HM Queen. The boys tended to be christened Victor Albert and the girls, Victoria Alexandrina, although there are exceptions.
However, these instructions do not apply in quite the same way in the case of non-infant baptisms or, as the Book of Common Prayer says;
"The ministration of Baptism to such as are of riper years."
The text does say that the priest;
"shall ask the Godfathers and Godmothers the name before baptism at the font."
Of course, for adult baptisms, the person is invariably in possession of a name already. Reviewing the various long lists of Queen Victoria's godchildren, one name jumps out.
It is sometimes maintained that Sara Forbes Bonetta was the Queen's goddaughter, baptised circa 1852 at one of the Chapels Royal (perhaps that in St James's Palace). However, there seems to be no evidence of this. There are other references to her having been baptised earlier by Anglican missionaries in the port of Badagry, in what is today Nigeria, circa 1848/49.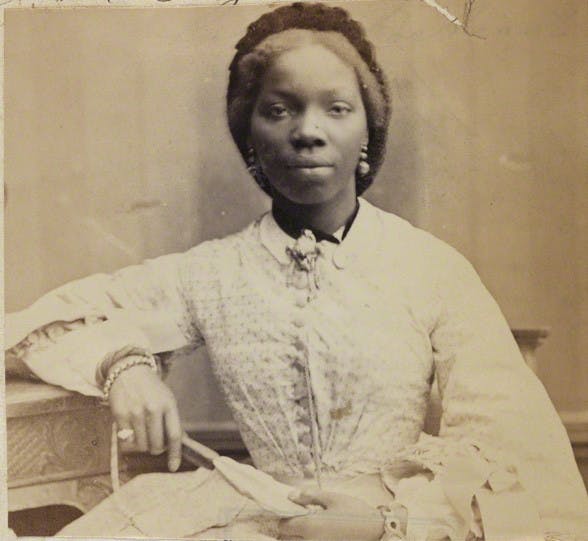 Sara was (re)named by Captain Frederick Edwyn Forbes of the HMS Bonetta. Her birth name may have been Aina or Ina or similar. At that time, the Preventative Squadron of the Royal Navy was acting against slavers along the West Coast of Africa. It was Capt Forbes who was responsible for bringing Sara to England. The story of how he came by Sara may have been embroidered. Apparently, she was not only an orphan and a slave but also being held for human sacrifice. 
Although it seems unlikely that Sara was baptised at a Chapel Royal with Queen Victoria standing as godmother, she certainly received the patronage of the Queen, who helped finance her upbringing and education.
Victoria Forbes Bonetta Davies
Queen Victoria is also said to have been the godmother of Victoria Forbes Bonetta Davies, a child of Sara's marriage to James Pinson Labulo Davies and clearly named after her. She is described as such by the Queen herself in diary entries such as those dated 24 August 1880;
"saw poor Victoria Davies, my black godchild"
"Victoria Randle, my black goddaughter"
Randle was Victoria's married name.
This is accepted by the Royal Collection Trust, which has a helpful page on its website with some fantastic family photos.
Even if we can't be sure that Victoria Davies was the first Black royal godchild, it's clear that the interest of the British Royal Family in this African family extended to a third generation. It's said that the Queen's youngest daughter, Princess Beatrice subsequently became the godmother of Victoria Randle née Davies's daughter, Beatrice Randle.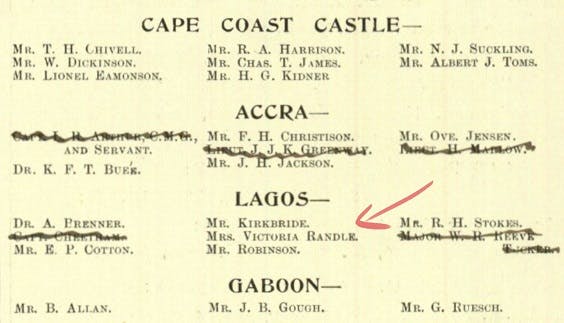 This particularly well-printed passenger list for the November 1901 voyage of the British & African Steam Navigation Co Ltd's RMS Olenda from Liverpool to the West Coast of Africa shows Victoria Randle bound for Lagos.
Is there a Black ancestor in your family tree that you're particularly proud of? Or perhaps you have royal connections? Wherever your amazing past has taken you, we'd love to hear about it. Use #FindmypastFeatured on your Facebook, Instagram or Twitter posts to share your stories with us.