6 Black women who've shaped British history
These inspirational Black females blazed a trail in Britain. Sophie Goode recognises their achievements and celebrates their legacies.
The rise of the Black Lives Matter movement has brought with it justified criticism of the current school history syllabus and the lack of education on the impact that Black British men and women had on the history of the nation.
When thinking about Black presence in British history, we may think only of the slave trade or the Windrush generation, but records have shown Black Britons as far back as the Roman era. British history is full of remarkable Black women who deserved to be recognised. Here are just a few.
1. Ivory Bangle Lady (4th Century AD)
In 1901, a 4th-century AD skeleton, excavated in York, was discovered to be of a woman of North African descent. Not only was this woman settled in Britain but, from the ivory bracelets and glass jugs that were buried with her, it appears that she was a woman of substantial wealth and ranking in society.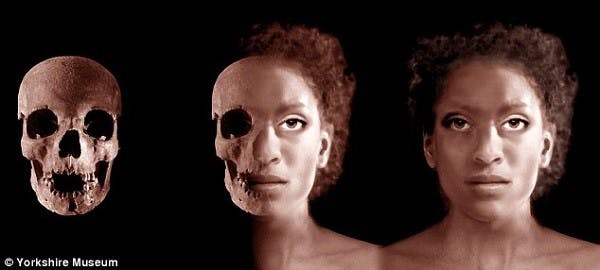 This discovery is the earliest proof of Black female presence in the UK and also one of the most substantial to refute the idea that African immigrants were only poor slaves or servants to the rich. For over a thousand years, Black women have held a place of status and influence in Britain.
2. Phyllis Wheatley (1753-1784)
Phyllis Wheatley was taken from The Gambia to America by slave traders in 1761 where she was bought by the Wheatley family and named after the ship that brought her, The Phillis. Because of her frail stature, rather than have her work as a slave, the Wheatleys taught Phyllis to read and write, educating her in the fields of geography, history and astronomy.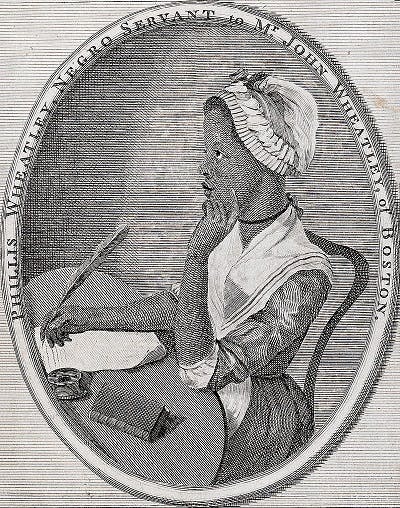 By the time Phyllis was 18, she had written several poems and dreamt of being published. The colonists in America did not approve of this due to her blackness and status as a slave. So instead, she and the Wheatley family travelled to London in the hopes of gaining the sympathy of the abolitionists. In 1773, her poetry collection became the first work published by a Black author.
Though her writings did not explicitly focus on slavery, their intelligence and beauty helped to prove that slaves were also capable of ideas and feelings, a view that helped greatly in the abolition movement.
3. Fanny Eaton (1835-1924)
Daughter of a former slave, Jamaican-born Fanny Eaton moved to London with her mother shortly after the abolition of slavery around 1840. It is in London that she caught the attention of Pre-Raphaelite artist Simeon Solomon who produced a series of portraits of her.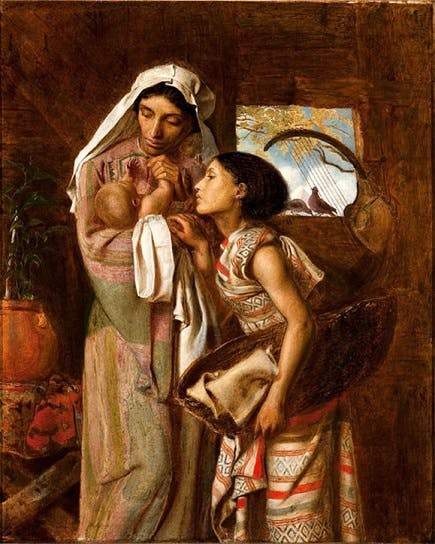 Eaton's features are so different from those of the quintessential pale, white skin and fiery red hair that we think of when considering paintings of women at the time but her beauty clearly had an impact. She was employed by the Royal Academy as a sitter and was highly sought after by several artists, who used her as a model in a range of works.
Eaton's standing among established artists and institutions at a time when art was so heavily focused on white figures is undeniable. It surely helped promote the concept that Black men and women were also beautiful and worthy of attention in the art world and beyond.
4. Adelaide Hall (1901 -1993)
Adelaide Hall was an American-born performer who started her successful career on Broadway. In 1938 she moved to Britain with her husband to star in the West End musical The Sun Never Sets. Her performance catapulted Adelaide into the hearts of the British people.
During World War 2 Adelaide entertained troops in the UK and around Europe, even going so far as to perform a show in London's Lewisham Hippodrome Theatre while bombs were falling all around. She performed 54 encores that night, believed to be a world record, until, at 3:45 am, the all-clear was finally sounded.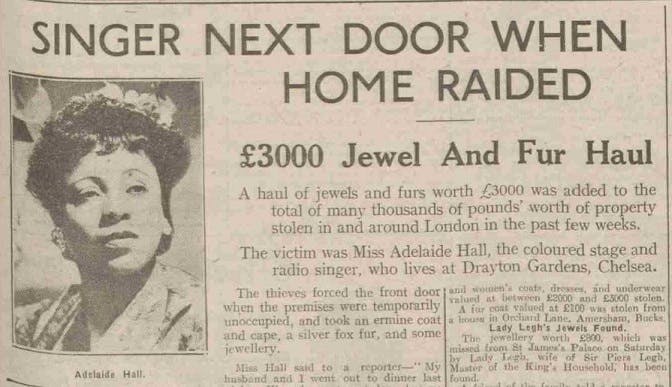 In 1941 Adelaide was the highest-paid entertainer in Britain, an exceptional achievement for a Black woman when racial prejudices were still high. In 2003, 10 years after her death, Adelaide Hall entered the Guinness Book of World Records, officially this time, as the;
"World's Most Enduring Recording Artist"
She released music for eight decades. An impressive feat for an equally impressive woman.
5. Lilian Bader (1918-2015)
Lilian Bader was born in 1918 to an Irish mother and a Barbadian-born father who had served in the First World War. Lilian was sadly orphaned aged nine and placed in a convent where she lived until the outbreak of the Second World War in 1939. Though previously unable to get a job because of her mixed heritage, the war meant Bader was finally offered employment in a military canteen in Yorkshire. Just seven weeks later, however, Lilian was let go because of her skin colour and the fact that her father was born outside of the UK.
This setback did not dissuade Lilian who, after overhearing that the RAF was accepting West Indian men, applied to join the WAAF (Women's Auxiliary Air Force) and was accepted. Not only was Lilian Bader one of the first Black women to join the armed forces, but she was also one of the first women to become certified as an Instrumental Repairer. This job had only recently opened up to women and Lilian managed to pass the exams, despite learning only a few weeks earlier that one of her brothers was killed in action. During the war, Lilian was introduced to and fell in love with Ramsay Bader. They married in 1943 and just a year later welcomed their first of two sons.
Throughout her life, Lilian was vocal about racism and prejudice in Britain and strived to ensure that the contribution of Black military personnel was acknowledged in British history.  Referring to her family's involvement in the British military and the lack of recognition they received, she noted:
"Father served in the First World War, his three children served in the Second World War. I married a coloured man who was in the Second World War, as was his brother who was decorated for bravery in Burma. Their father also served in the First World War. Our son was a helicopter pilot, he served in Northern Ireland. So all in all, I think we've given back more to this country than we've received."
6. Margaret Busby (1944-Present)
While Phyllis Wheatley was the first Black woman published in the UK all the way back in 1773, it was nearly another 200 years before we saw the first Black female publisher. That woman was Margaret Busby. Born in modern-day Ghana, Margaret was raised and educated in Britain, studying English at Bedford College before founding her own publishing company in 1967.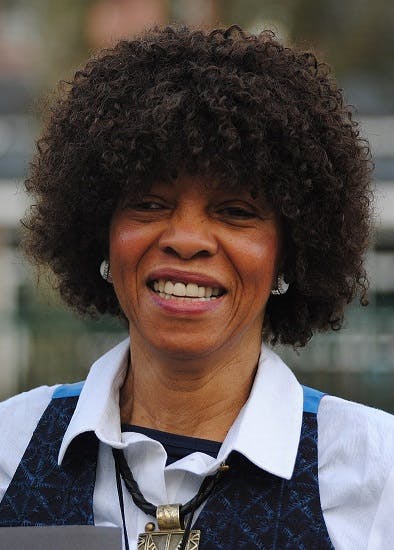 Alongside her co-founder Clive Allison, Margaret published a number of Black authors, bringing them into the public eye. One such author was Sam Greenlee, the first published by the company, who went on to win The Sunday Times Book of the Year.
A pioneer for Black literature, Margaret has inspired so many Black women to pursue a literary career. Award-winning author Zadie Smith sums it up best;
"We can because she did is a cliché but in Margaret's case it is both true and no exaggeration. She helped change the landscape of both UK publishing and arts coverage and so many Black British artists owe her a debt. I know I do."
All of these women have played a pivotal role in shaping the Britain that we know today, but they were not alone. For every Black British woman recorded in history, there are hundreds more that remain invisible. Nonetheless, their lives deserve to be celebrated.