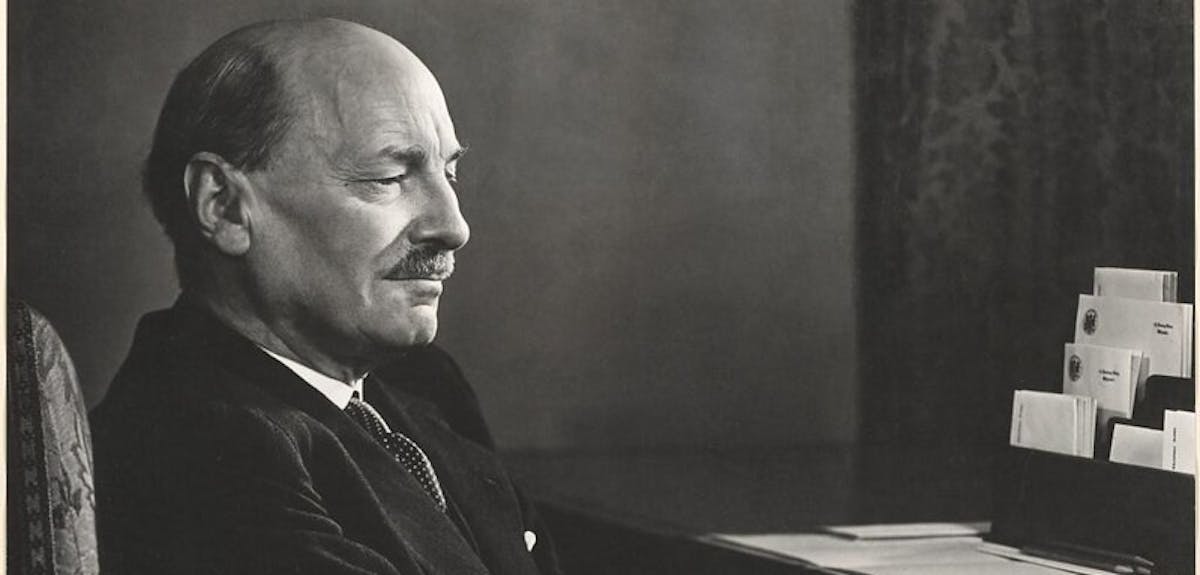 Clement Attlee's Labour Party before, during and after the Second World War
Clement Attlee's Labour was the party of opposition when the Second World War broke out 1939, but was invited into a wartime National Government in 1940.
Clement Attlee was leader of the Labour Party from 1935 to 1955 and perhaps one of the most successful leaders in the history of the party. He led Labour to a landslide victory in the 1945 General Election following the dissolution of Winston Churchill's wartime coalition. His administration is credited with the creation of national institutions such as the NHS and the modern welfare state, as well as the nationalisation of key sectors.
After becoming Labour leader following the resignation of George Lansbury in 1935, Attlee adopted a position of being strongly against rearmament, which he felt would only increase distrust and heighten political tensions across Europe.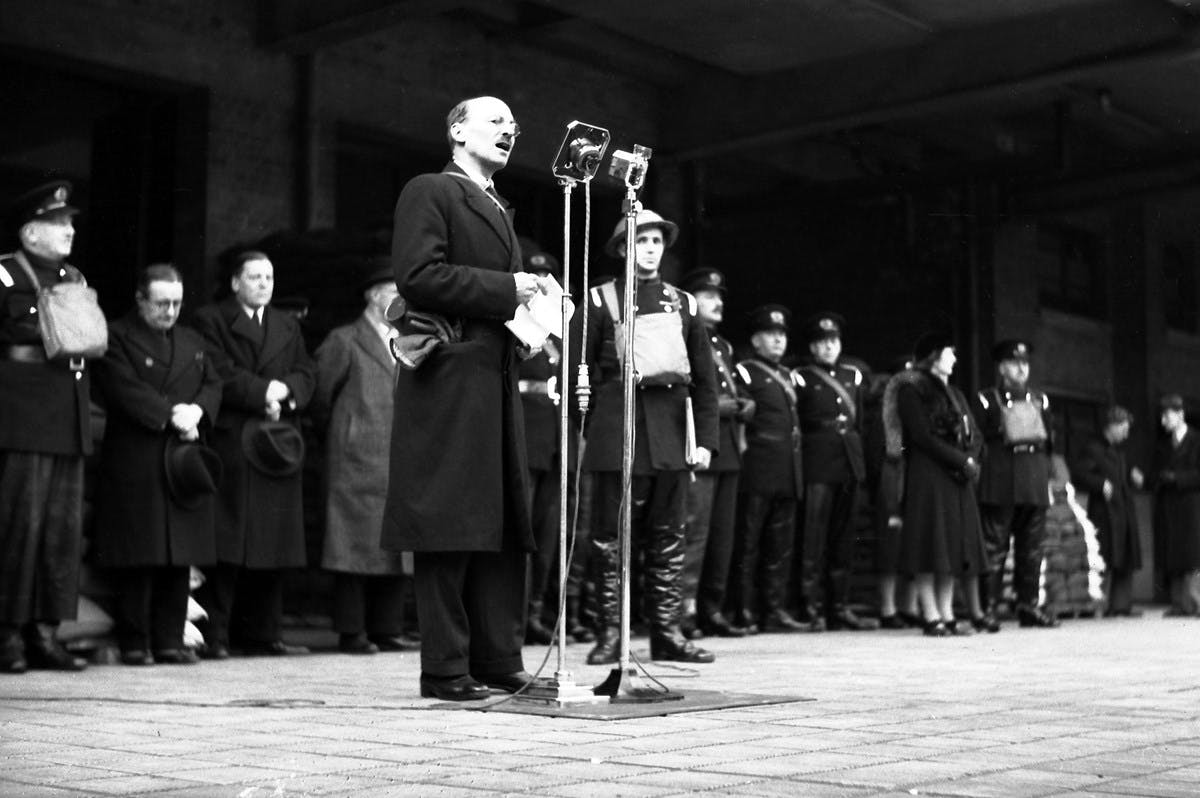 A modest and unassuming figure in his public persona and lacking the charisma and rhetorical skills of a Winston Churchill, Attlee went on record during a House of Commons debate in 1935 stating,
"We are told that there is danger against which we have to guard ourselves. We do not think you can do it by national defence. We think you can only do it by moving forward to a new world. A world of law, the abolition of national armaments with a world force and a world economic system".
These thoughts represent a synthesis between Attlee's Socialist ideals as a Labour politician and the ethos of the newly formed League of Nations. Attlee was equally opposed to a return to the old system of national alliances, the domino effect of which had hurtled Europe into a World War in 1914.
As the decade rolled on, Attlee and the Labour party's position began to shift in the face of Hitler's increasing aggression.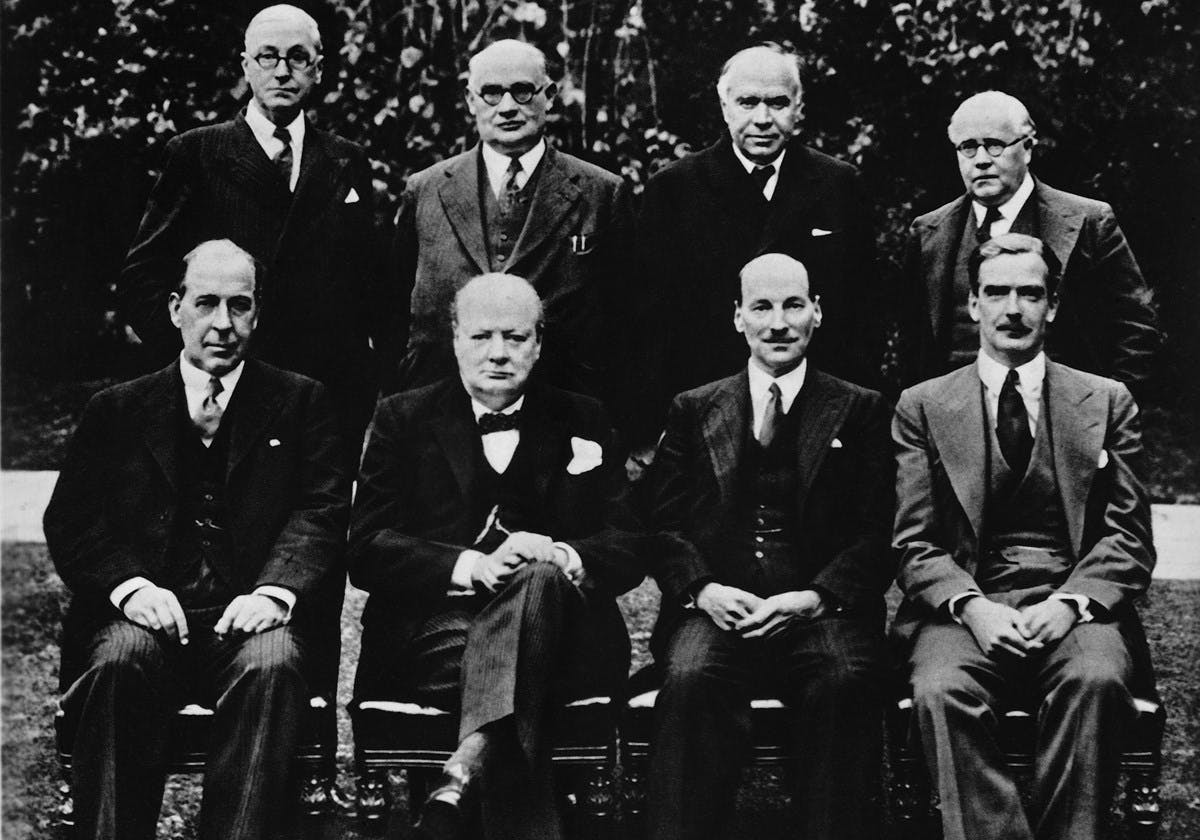 By 1937, Labour had abandoned its pacifist position and Attlee became a strong critic of then Prime Minister Neville Chamberlain's policy of appeasement. Following the 1938 Munich Agreement, which effectively handed the Sudetenland to Hitler, Attlee stated,
"We have seen today a gallant, civilised and democratic people betrayed and handed over to a ruthless despotism. We have seen something more. We have seen the cause of democracy, which is, in our view, the cause of civilisation and humanity, receive a terrible defeat. ... The events of these last few days constitute one of the greatest diplomatic defeats that this country and France have ever sustained."
After it had become clear that Chamberlain's policy of appeasement had roundly failed, and following the disastrous Norwegian campaign, Chamberlain tended his resignation.
Labour and the Conservatives entered a coalition led by Winston Churchill. During the war itself, Clement Attlee served as Britain's first-ever Deputy Prime Minister from 1942 onwards.