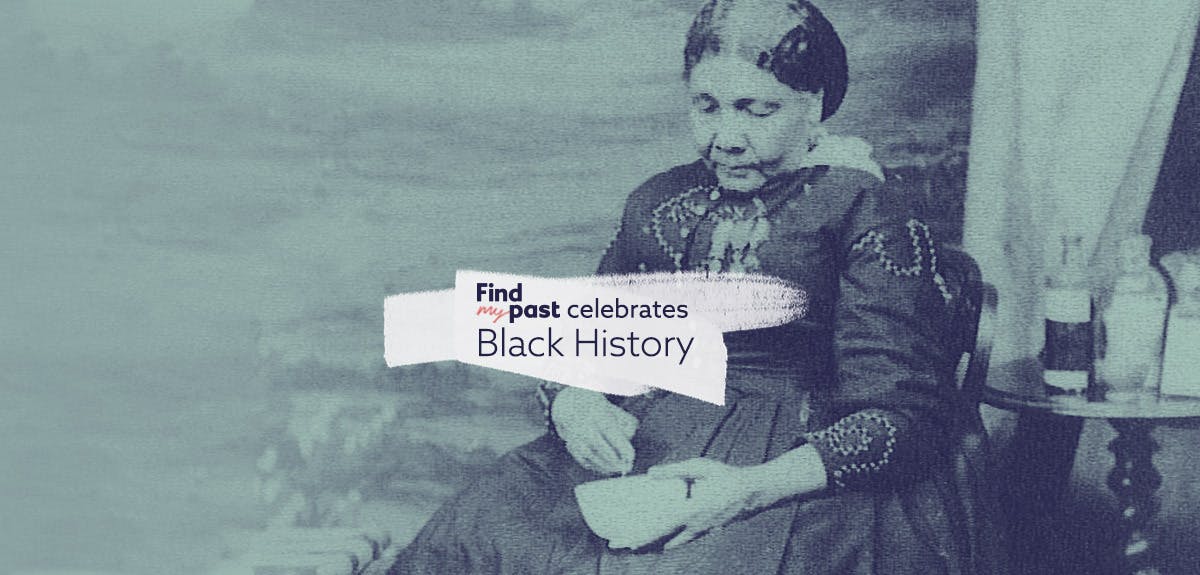 How Mary Seacole overcame prejudice to become a key figure in the Crimean War
Why is Mary Seacole not as widely-revered as Florence Nightingale? Here, Lucy Daish presents the uncomfortable facts.
A 19th-century Doctress, traveller, author and entrepreneur, Mary Seacole was a pinnacle of strength, both externally and internally. She consistently battled against racism to help the sick and injured. Sadly, BAME people and immigrants today face the same battle against prejudices that Mary did two centuries ago.
In Mary's story, it's important to note the use of the word 'nurse'. Mary Seacole was not a uniformed nurse, as many books would have you believe. She used the word 'Doctress', which relates to the Jamaican lifestyle of studying holistic hygiene, health and kindness. It can be traced to African traditions of 'Obeah', which were often seen as 'witch healers'. Their traditions and techniques became infamous and proved a success.

Despite this knowledge, traditional African medicines and treatments have rarely been considered in 21st-century research.  A comparison study in 1979 revealed that a herbal African treatment for neurosis had a 60% success rate, whilst the widely-used western treatments had only a 40% success rate. Today, there is still little research into the validity of hundreds of treatments and because of this, they are never considered.
Mary Seacole and her dedication were forgotten about in Britain until 1980. Perhaps this, alongside the revered status of Florence Nightingale is an example of the way history will often favour the white way of doing things.
Mary Seacole's life story
Growing up in Jamaica, where her mother was a well-known and respected Doctress, Mary was no stranger to nursing.  Her mother practiced Caribbean and Creole medicine and healing ailments, a value which Mary was to eventually bring to Europe. By combining her knowledge with western advancements, Mary Seacole became a heroine of the Crimean war, where many soldiers visited her surgery for her gentle medications and advice, something which contrasted greatly to the British hospitals and their forceful treatments within terrible conditions. She wrote in her autobiography, that;
"the simplest remedies were perhaps the best...'dreading' opium-based treatment and favouring 'kindness and common sense'."
Mary used her knowledge alongside her own research to diagnose the first person in what would be an outbreak of Cholera in Jamaica. From there, she travelled throughout the Caribbean, England and America to treat the disease. Parties were held to celebrate her work, yet her race was not forgotten. A speech made in America thanked her efforts but described the shame that her skin was not white enough for her to be acceptable.  Sadly, this was not a new concept to her and she responded by stating that her work would be just as important and valued should she be even darker.  
Some critics argue that Seacole avoided identifying as Black and focused on her Scottish roots, thus encouraging prejudices. However, it's more likely that she wanted the focus to be on her work and the talk of race, whilst needed, would have compromised her care of others more so than it already did.
Upon hearing about the Crimean War and its nursing crisis, Mary Seacole arrived in London in 1854. She offered her multitude of experiences and references in nursing soldiers, many of which she would have already known and met personally.  Her offer was refused by multiple government departments, including Florence Nightingale's assistant. She questioned:
"Is it possible the American prejudices against race had taken root here? Did these ladies shrink from accepting my aid because my blood flowed beneath a duskier skin?"
Can you imagine the outcome if Seacole had taken these rejections and not provided her services to the British soldiers, many of whom would have consciously or subconsciously thought her lesser than themselves?

By the same logic applied in current day, if BAME and immigrant workers in the NHS were driven away by the racism they endure in work, we would certainly be a lot worse off.
Mary Seacole did not let these injustices faze her and took herself to the Balaclava where she set up a camp and store near the British troops. With her own funding, and within a year, she had opened a hotel, where she cared for the sick and offered respite for the injured.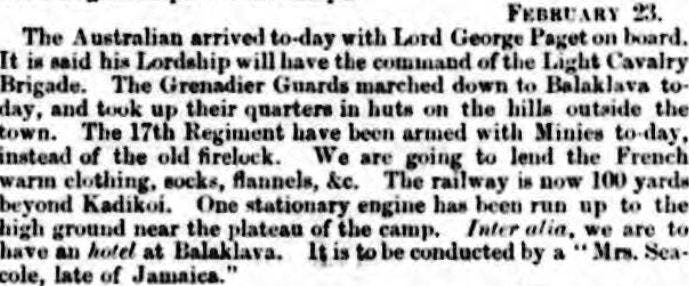 Her treatments were still clearly influenced by Jamaican practices. In one case, she describes keeping extremities warm through physical touch and massage. Letters from soldiers highlight Seacole's use of pomegranates as an ingredient; with many parts of the world effectively using it as a treatment for diarrhoea. Yet again, there have been no extensive studies on this.
Seacole became revered amongst the soldiers. At the time, an article published in The Times stated;
"Her hut was surrounded every morning by the rough navvies...who had faith in her proficiency in the healing art."
Despite her praise and the faith that the servicemen had in her, sadly, she and her colleague, Thomas Day, returned to England bankrupt once the war was over, due to an overstock of the pharmacy.  A small benefit was set up to aid her debts yet was not enough to cover her financial loss. This was when the first travel memoir written by a Black woman, Wonderful Adventures of Mrs Seacole in Many Lands, was penned.  This book was extremely popular and her plight resonated with the British public. Queen Victoria donated to the Seacole fund and from this, Mary Seacole was able to live more than comfortably until her death in 1881. 
So Mary was loved and celebrated throughout Britain, leading up to and surrounding her death. Yet she became lost to history and her work was only brought to the attention of the British public in the 1980s. A portrait of her at her peak appeared in an Oxfordshire boot sale in 2008. This was not a worldwide issue – The Jamaican Nurses Association named their Headquarters after her in 1954 and restored her London gravestone in 1970. So perhaps it is a White issue?
In 2016, St Thomas's Hospital commissioned a statue of Seacole and two Covid-19 buildings were named in her honour in 2020 - both important steps. Yet, when compared to the countless wards, hospitals and even pubs that are named to honour Florence Nightingale, the effort seems measly.  That is not to dismiss Nightingale's work but it is important to ask why the two similar women hold such different places in the British consciousness.
We must remember that Seacole was not the Florence Nightingale figure, wearing the nurse's cap and badge, that primary school children are programmed to adore. She was not immediately welcomed as the face of the hospital and she was not the known face of the quintessential white British woman.  Sadly, like many BAME women throughout history, her work and life are often overlooked.  Mary Seacole adopts a different and more important form of nationalism, with both her British and Jamaican heritage playing important and complementary roles. That should be valued in our history.