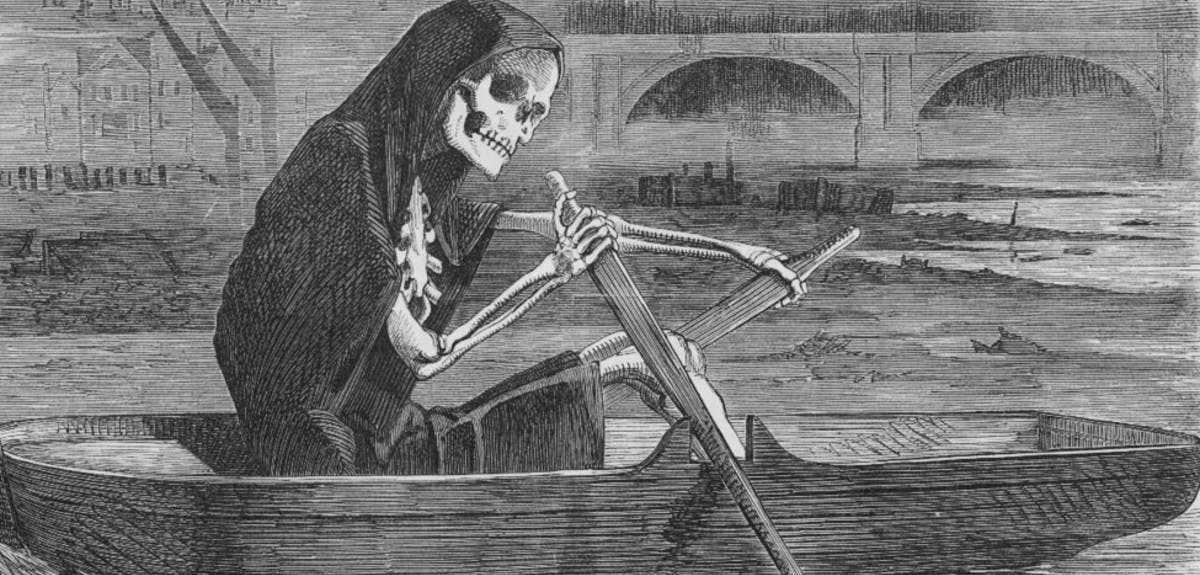 What a stink! That time London smelled so bad that the government was abandoned (and The Embankment was built)
(Top image from 'Punch' magazine, 'The silent highwayman: Death rows on the Thames, claiming the lives of victims who have not paid to have the river cleaned up, during the Great Stink.' 10 July 1858)

Anyone strolling along the Victoria, Albert or Chelsea embankments on a sunny afternoon these coming months might remark at the beauty of their construction, and what a pleasant walk it is. Little do they know that the elegant route is built on top of massive sewer tunnels, constructed as a reaction to exploding toilets, smelly politicians and lots of lime.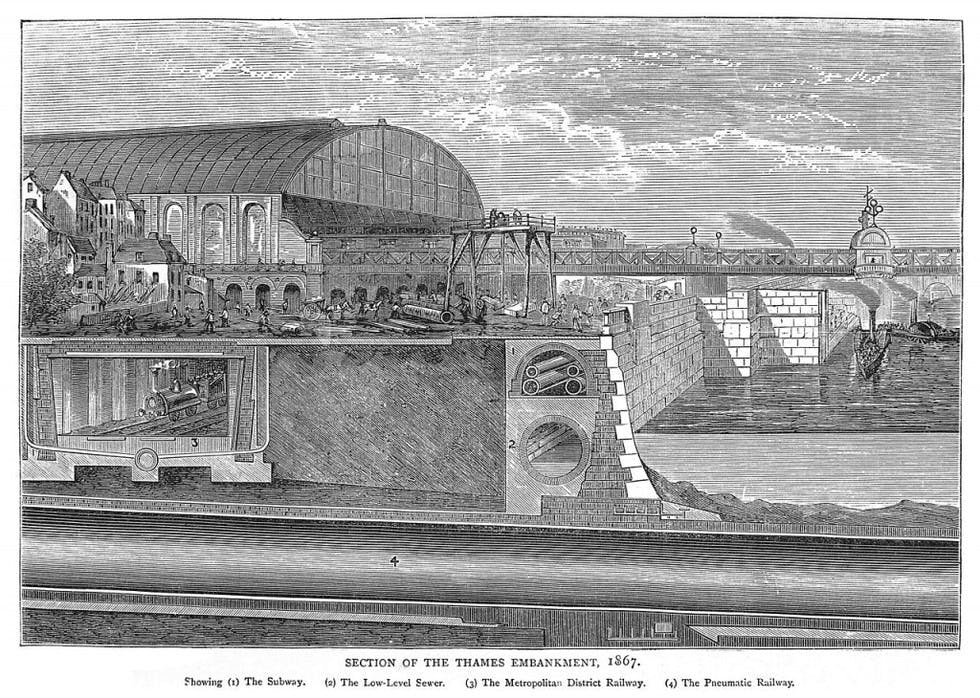 The Great Stink, as was named the horrendous smell given off by the Thames, plagued London for a great many years during the Victorian era. Prior to the construction of the current system, the Thames was London's sewer, full of human remains, human waste, animal waste, rubbish, industrial outflow. You name it, it probably ended up in the Thames, either deliberately from dumping or from an inadequate, overflowing sewer system leaking its contents.

Many people still relied on privies, (outside toilets & cesspits) or simply dumped their waste onto the street for collection. 'Night Soil' men, whose sole job was disposing of human waste, sometimes dumped the collected waste directly in the Thames. Cesspits, meanwhile, gave off flammable gas, which might explode. Our census lists from the period will be able to tell you if your ancestor was one of the poor souls tasked with this unfortunate job.

This pollution of the water caused several outbreaks of cholera in London from people drinking dirty water, the first major one in 1831, followed by several others throughout the century. A wealth of articles from our historic newspaper collection demonstrate what a problem this was.

Unsurprisingly, the issue prompted a number of letters to the editor, complaining of the stench. This one is from the London Daily News on Monday 26 July 1858: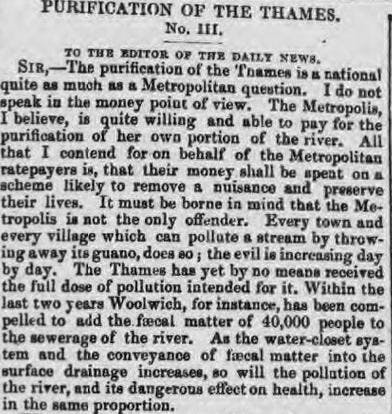 Another particularly amusing find was a poem sent by an 'Edgar Oh Pooh', a pun on Edgar Allen Poe, published by the London Daily News, on Thursday 1 July 1858.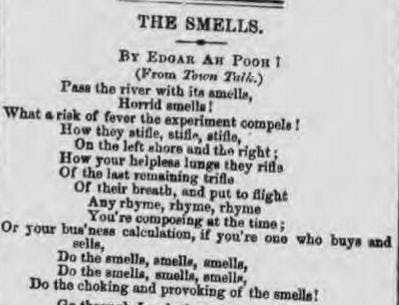 The problem got so bad at one point that business in Parliament was abandoned in disgust, as reported in the Dublin Evening Packet and Correspondent, Thursday 24 June 1858 & Hereford Journal, Wednesday 30 June 1858: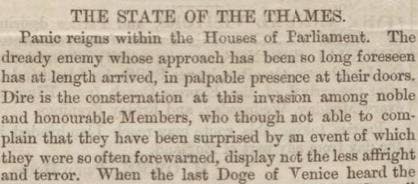 With the smell now disrupting the business of state, Parliament had no choice but to act, and ordered the construction of more sewers to attempt to offset the problem. In addition, lime was dumped into the river to dilute the smell.

In a more local-centric report, in the Bradford Observer on Thursday 15 July 1858 concludes that this event will only harm the people of Bradford: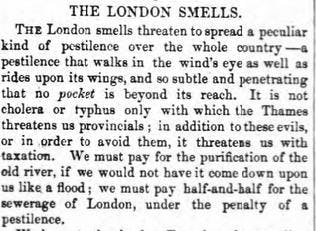 So, there you have it. The Embankment was built to cover the extension to the sewer network, financed by a levy on the population of London. The Great Stink is just one of many events to be recorded in the many newspapers you can find in our records. Why not have a look and see what you can uncover?