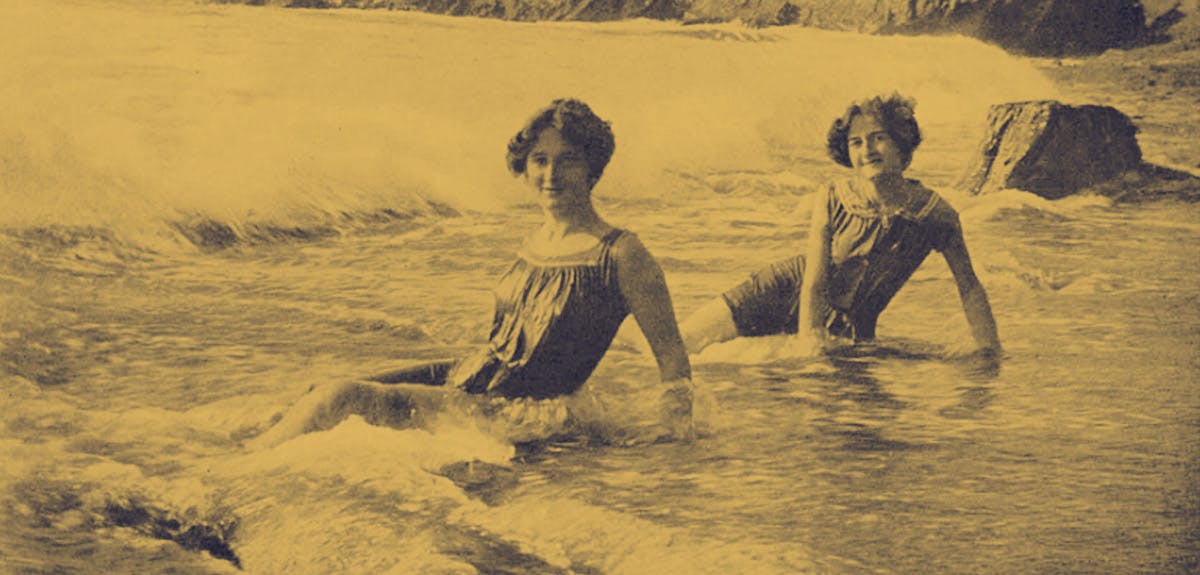 What were the most popular Victorian seaside holiday destinations?

Do you love to be beside the seaside? Your ancestors did too. Our beach-going forebears loved nothing more than to flock to the coast. Here's where they went, what they got up to and how much they paid.
Britain's first seaside resorts appeared in the 18th century. Doctors were quick to prescribe sea air and taking the waters to society's upper echelons: think Jane Austen's Sanditon. The well-to-do were keen to head to the seaside to mingle and try the latest medical advice.
Find your Victorian ancestors
What stories await you? Find out.
It wasn't until the railway steamed into existence in the 1840s that the seaside towns became must-visit destinations, often transforming quiet, unassuming fishing villages into tourist hotspots. Population numbers skyrocketed in the 19th century, which we can see in the census records. Later, cheap rail tickets meant the lower classes could join in the fun too.
We found a few Victorian seaside pictures and vintage photographs, so you can get a feel for what a day at the beach over 100 years ago was like.
Back in the late 1700s, King George III headed to Weymouth, Dorset on the advice of his doctors. His son, the Prince Regent and later George IV, built the grand Royal Pavilion at Brighton. Queen Victoria and Prince Albert enjoyed holidaying on the Isle of Wight.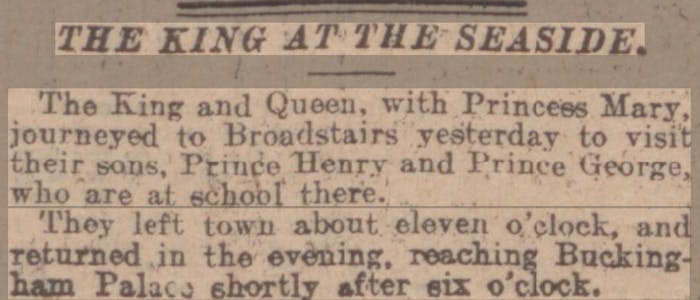 The royal family certainly set the seaside trend. Hundreds of years later we're still following in their footsteps, yearning for some sun, sea and sand, either at home or abroad.  
Popular Victorian seaside resorts 
Picture this: you're a hard-working Victorian with a bank holiday just around the corner, and you've saved up enough for a cheap trip to the seaside. 
There are many options: Blackpool lit up the north as one of the most popular destinations. Wales boasted Rhyl and Llandudno. Yorkshire offered Scarborough and Whitby. To the south, you might choose Margate, Brighton or Eastbourne.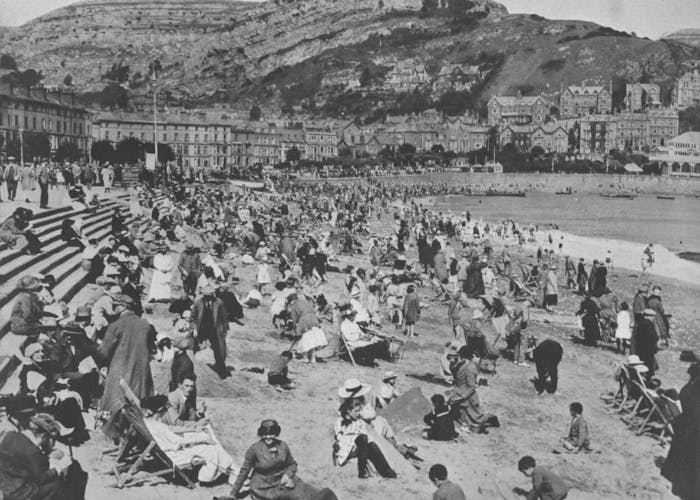 Our middle and working class Victorian forebears were keen to leave their industrial cities behind for a few days. Travel giant Thomas Cook and Son organised their first rail excursion in 1841. Granted, it was to transport temperance supporters to a meeting, but this soon evolved into train tickets to the Great Exhibition in 1851, which would set you back 29 shillings. That second class return ticket would be around £116 today.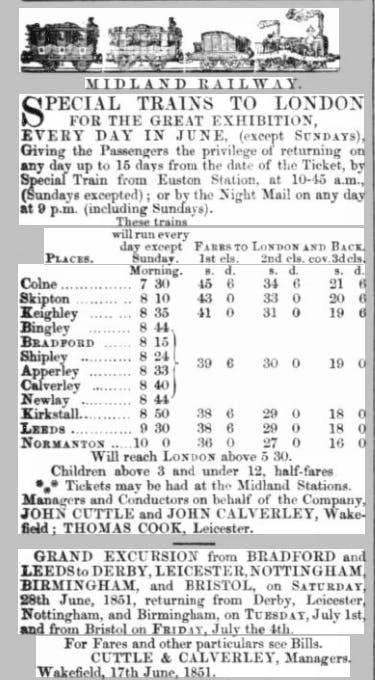 We might bemoan today how busy our beaches get while we try to enjoy our fish and chips. But this isn't a new phenomenon. Photographs from the early 1900s show beaches at Ramsgate, Bournemouth and Worthing so packed there was barely room to move.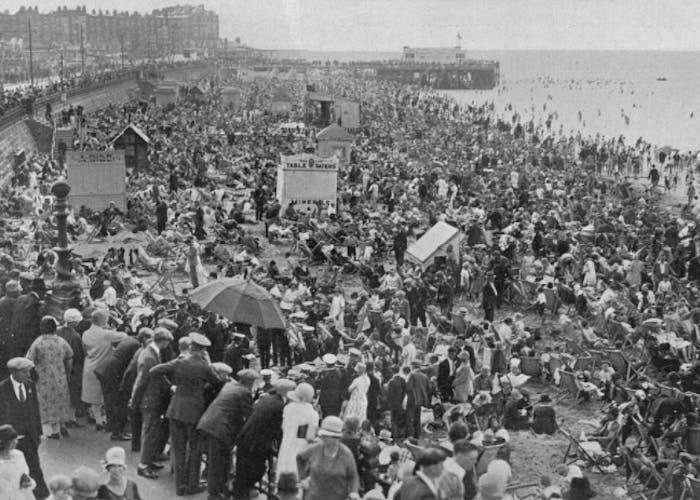 If Margate on the August Bank Holiday in 1927 is anything to go by, the only real differences we see between then and now are the fashions and the lack of smartphones. 
How much was a trip to the seaside? 
Something else we often complain about today is the price of train fares. Back in Victorian times, fares could be expensive, but they could be cheap too. Rail companies were desperate for the masses to travel, so they offered competitive fares.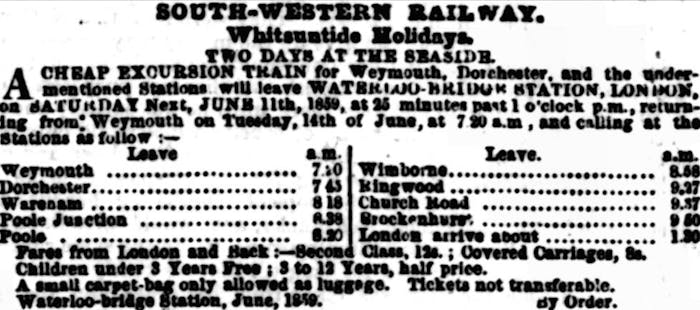 For example, back in 1860, a return trip from Leeds to Whitby or Scarborough would set you back 19 shillings: that's roughly £56 in today's money (using The National Archives' wonderful calculator).  
How much does this journey actually cost today, you ask? Between £34 and £47. So, in this instance, we would get the better deal. 
Based on this, see if you can guess whether us, or our ancestors, would be less out of pocket for these trips. 
A trip to the coast wouldn't be complete without donkey rides on the sand, promenading on the promenade, ice cream in hand, or taking a dip in the sea in the latest bathing suit. Our ancestors enjoyed all of this and more, including sandcastle building and laughing at a puppet show.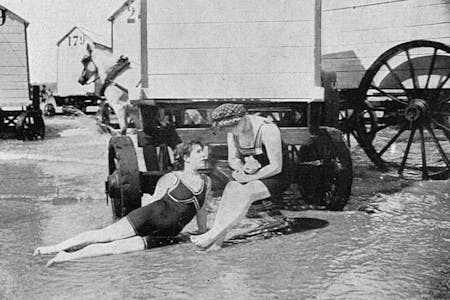 Women were taken out to sea in bathing machines before they could dip their toes in the water, as pictured in The Bystander, 7 August 1912.
And let's not forget enjoying the coastal views on the pier or relaxing in a beach hut.