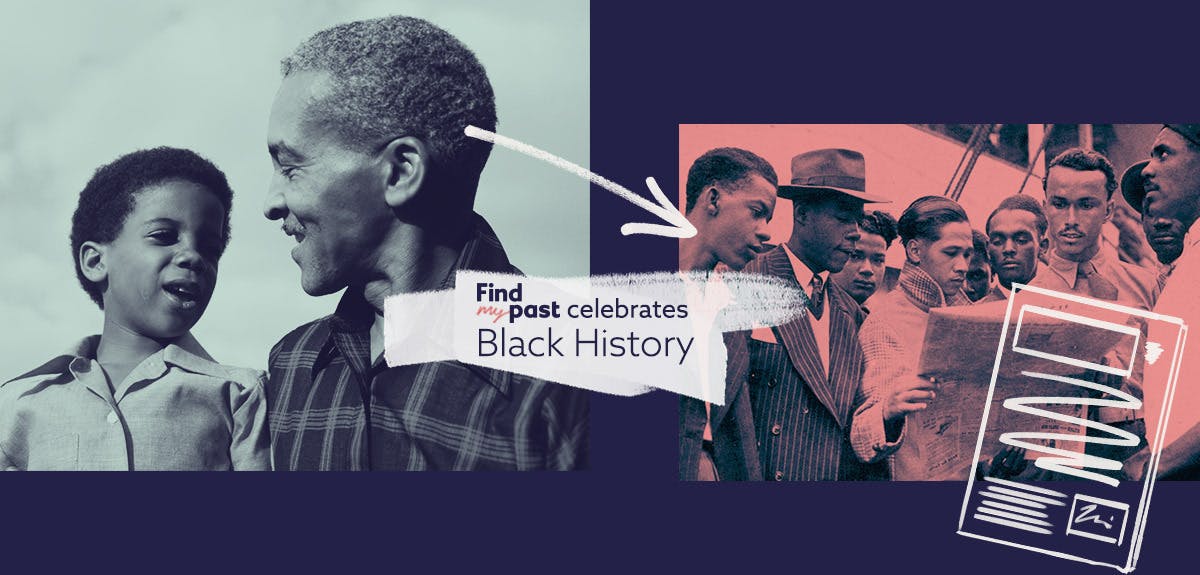 Why we're remembering Black British firsts
In a series of articles, Stephen Rigden looks at Black British Firsts – researching and remembering notable Black achievements in British history.
Who was the first Black British Olympian, mayor or voter? Through a series of articles, we're revealing the answers and celebrating these seminal milestones in British history:
Firstly, we ought to provide context and define our terms. The fact is that most of the records created in Britain and used in family history today are silent as to colour, race and ethnicity. Census returns never asked for these details. They were regarded as irrelevant for most Anglican parish registers and certainly for civil registers of birth, marriage and death.
Where such details are recorded, usually it is because they were required for all. For example, some British Army and Royal Navy records include a physical description of the service member – height, hair colour, eyes, complexion and notable features such as tattoos or scars. From the genealogist's perspective, this is wonderful – we can see that great-great grandfather Stanley was a 5'5" brown-eyed Able Seaman with a tattoo of an anchor on his right bicep and "Nan" on his left.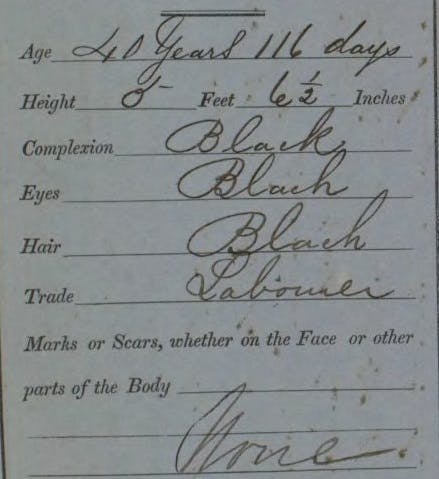 This is particularly useful when researching Black history – the physical description helps confirm that the records belong to a Black serviceman and not, for example, to a white person born in Jamaica or the West Coast of Africa during the centuries of Empire.
For several reasons, many Black individuals are indistinguishable from their white counterparts by their names alone. John Adams, James Anderson, Harry Armstrong, George Broomfield, Anthony Burgess…these are names that could be found on any English census return and belong to labourers in Somerset, framework knitters in Nottinghamshire or coal miners in Northumberland. But they are not. In this case, they are the names of impoverished Blacks on the streets of London in receipt of financial support from the Committee for the Relief of the Black Poor in 1786.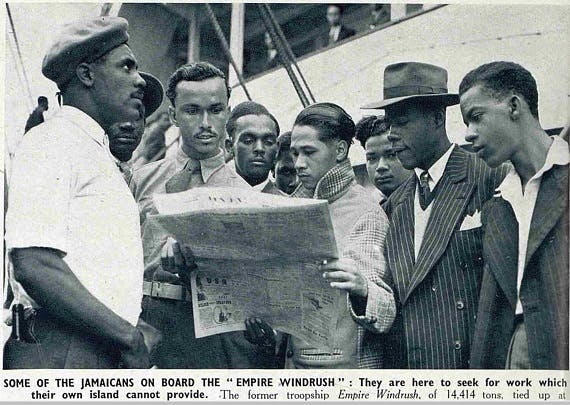 In most family records, you would not know or suspect that James Anderson was Black and therefore it's invaluable when you do come across a physical description or other markers of Blackness. For many Black British, the surviving paper trail may hold only a single record that is evidence of Blackness at all – all the other documents are silent. This is one of the challenges but also satisfactions of researching Black British family history. It also proves a fundamental rule of family history research – that it's so important to try to flesh out the bones of individuals on your family tree, and not just accumulate the skeleton of names, birth, marriage and death dates. 
Where can you find records of Black people in Britain?
As mentioned, armed forces records are great sources. So are crime records. In the age before mass photography, a physical description of a criminal was required, but the same records often involve victims and witnesses. The detailed court proceedings of London's Old Bailey are a good example. Another example is that of those too-often neglected records at the bottom of the parish chest – the Poor Law examinations, settlements and removals.
Historical records use the language of their time. As you explore them, you'll see words that are no longer used and no longer found acceptable. Some of that language was very precise. For example, terms such a 'mulatto', 'quadroon' and 'octoroon', whatever we may think of them nowadays, are extremely helpful to genealogists. If used accurately at the time, these three terms describe:
Mulatto: Someone with one Black parent
Quadroon: Someone with one Black grandparent
Octoroon: Someone with one Black great grandparent
Today in Britain, we would usually say 'mixed race' instead.
What is interesting, and curious, is that all of these terms are read in terms of Blackness – an 'octoroon' person, for example, would have had seven white great grandparents and one Black great grandparent, yet it is that eighth great grandparent who is regarded as being the marker of identity. That in itself is a reflection upon society and its attitudes at the time.
At Findmypast, we're committed to making family history more accessible to people of all backgrounds. Through this series of articles celebrating Black British firsts, we hope to highlight the achievements you may not have read about in your school history books. After all, Black history is part of British history.