Every house has a history. Discover yours.
We're on a mission to find out what house history means to you. How it can change your perception of your home and even its value. Read on to be inspired by the amazing house histories we've unlocked.
Three-quarters of people are willing to pay more for a house with a history
Discover how much more they'll pay in your region and the incredible stories of former residents.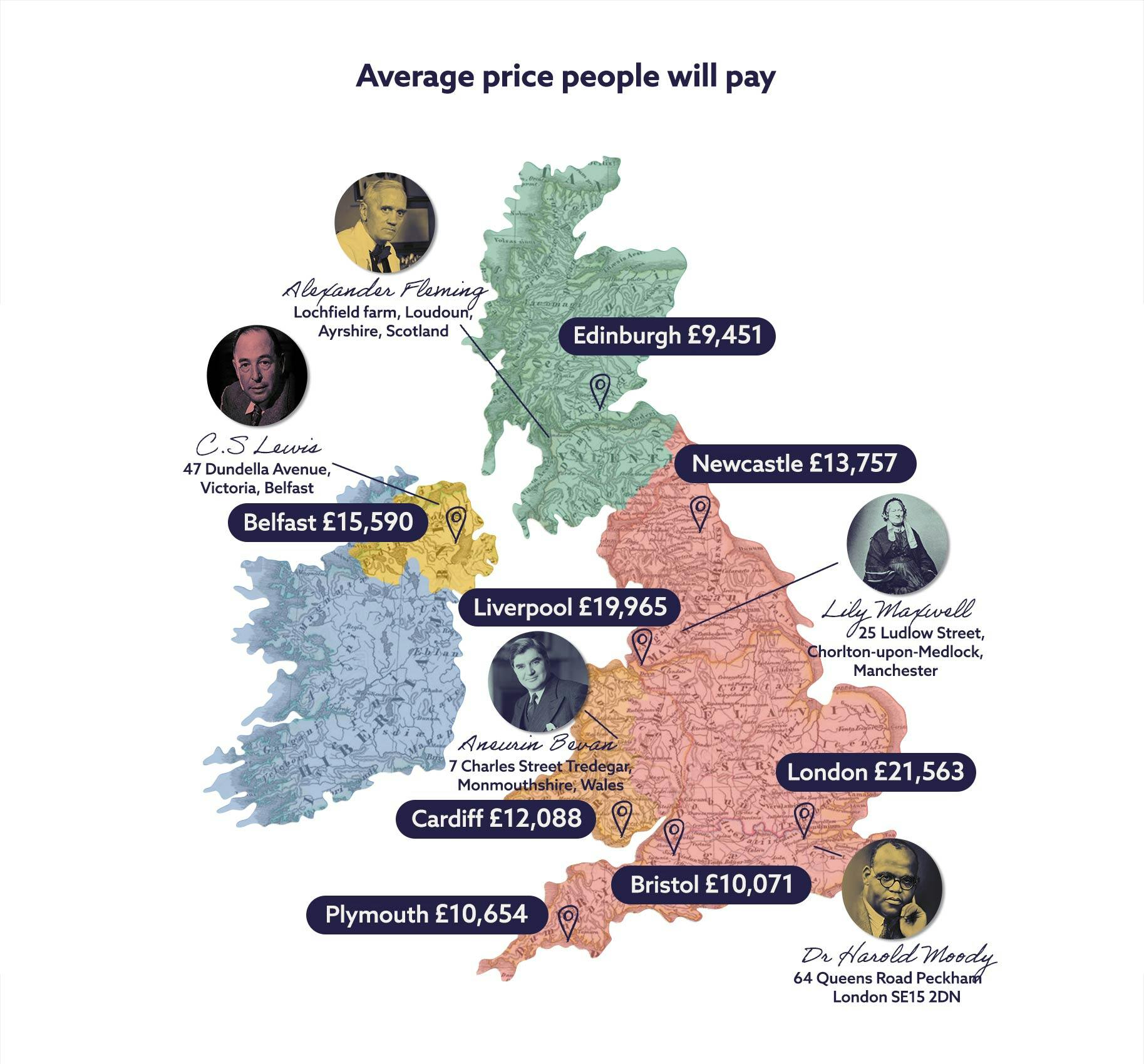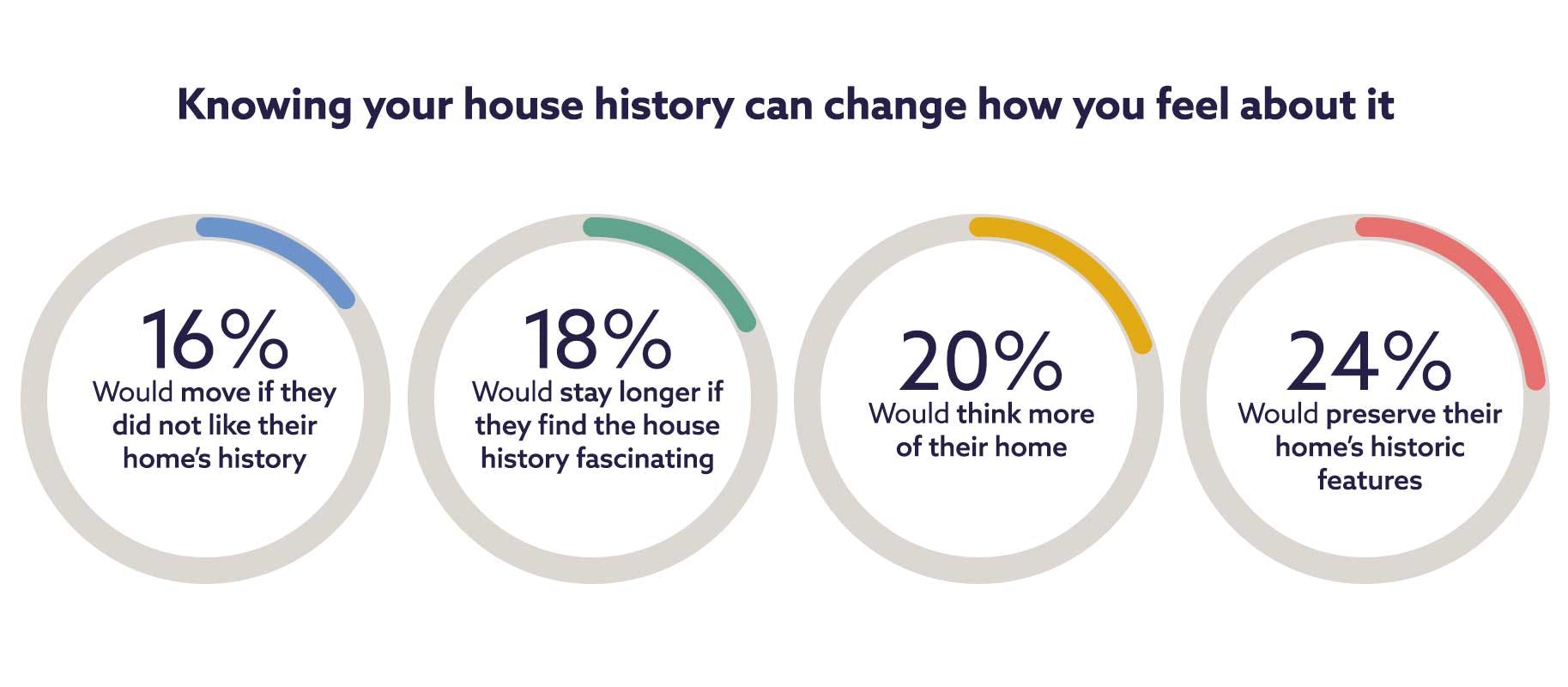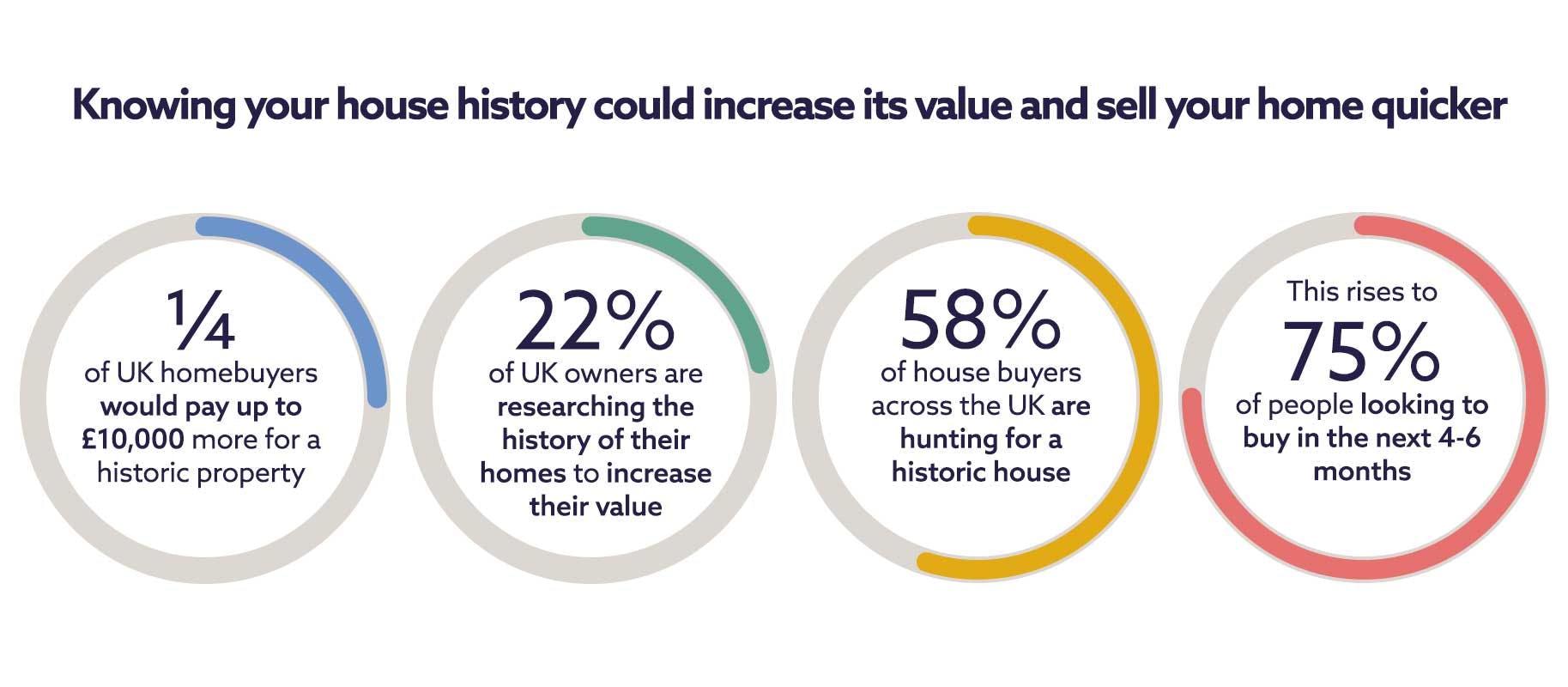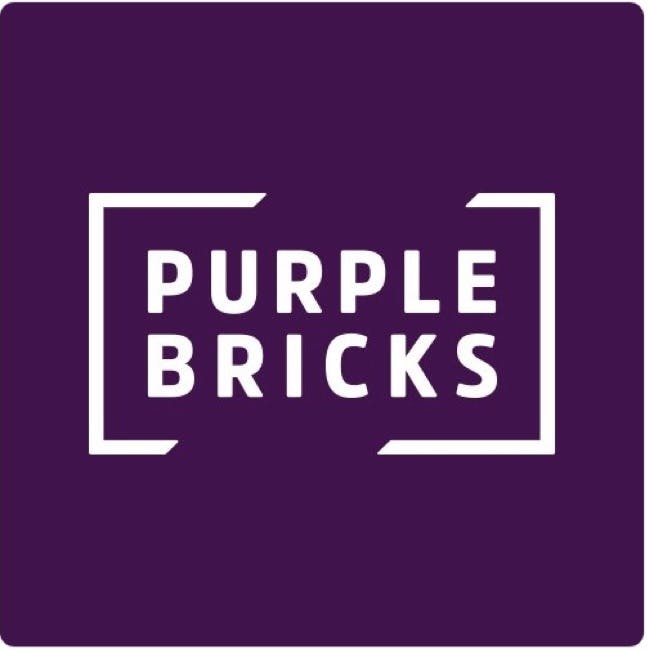 "There is an appetite amongst buyers for properties with an interesting story to tell"
Purplebricks, the leading UK tech-led estate agent find more home buyers want to know about who lived in the house previously:
"We have sold many homes with a unique history. We even have a former lighthouse for sale which was used as an observation tower in World War 2, and a country house that belonged to Henry VIII. Properties like this are rare to the market, so many buyers are willing to pay more to secure them."
- Tom Greenacre, managing director at Purplebricks
Is your city hooked on house history?
Familiar faces. Fascinating house histories.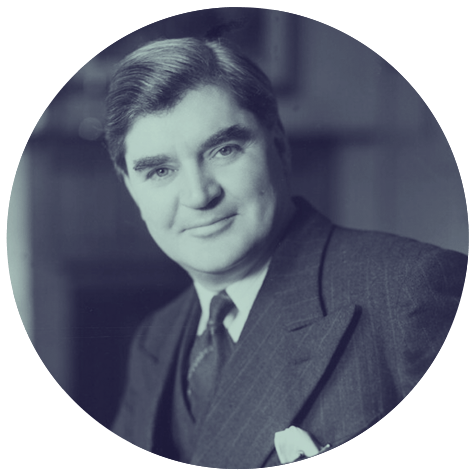 Aneurin Bevan
Best known for his leading role in the establishment of the NHS, Labour politician Aneurin Bevan was born and raised in Monmouthshire, Wales. Census records show his coal-mining family living at no. 7 and no. 32, Charles Street, Tredegar. The row of miners' cottages has now been replaced by a housing complex but a plaque marks the site of his birthplace. Did this gritty, working-class environment inspire Bevan to strive for better?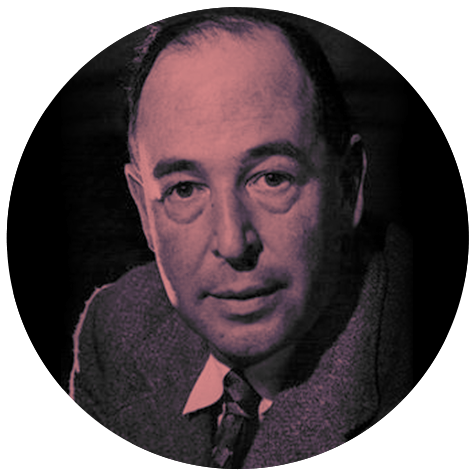 C. S. Lewis
Long before he wrote The Lion, the Witch and the Wardrobe, Clive Staples Lewis started life in Belfast. The 1901 Census of Ireland reveals two-year-old Lewis, his family and a couple of servants in their home at 47 Dundela Avenue, Victoria in the east of the city. A few years later, they moved to Little Lea in Strandtown, where Lewis spent the rest of his childhood dreaming up his famous stories. 47 Dundela Avenue was demolished in the '50s for social housing, but the flats that stand there today still bare a plaque honouring Lewis's birthplace.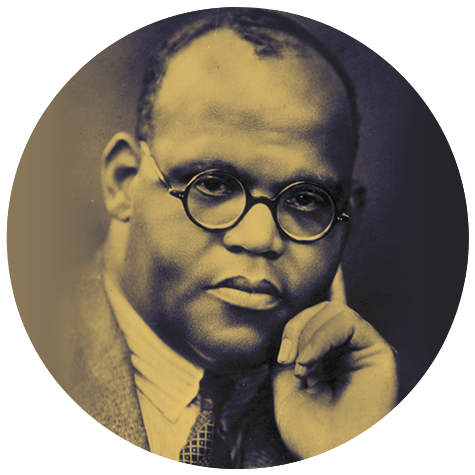 Dr Harold Moody
After emigrating from Jamaica, Dr Harold Moody lived in Islington, London and later settled at 164 Queens Road, Peckham, where our probate indexes show he died in 1947. On his arrival in England, Moody experienced cruel racism, even being denied access to housing several times. This motivated him to campaign against racial prejudices and in 1931 he founded the League of Coloured Peoples. The house Moody lived in still stands but has been split into flats. The last one was sold in 2017 for £393,000.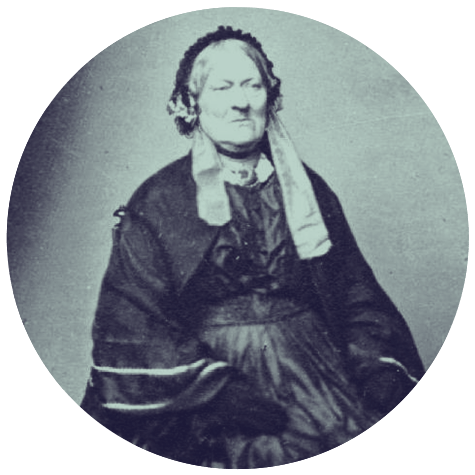 Lily Maxwell
Over 50 years before women were granted voting rights, Lily Maxwell became Britain's first female voter when her name was mistakenly included on electoral rolls. Findmypast's Manchester rate book records document Lily paying council taxes for her shop at 25 Ludlow Street, Chorlton-upon-Medlock. Her trailblazing story can also be traced in our newspaper archives. 25 Ludlow Street was demolished in the 1960s as part of a slum clearance programme in Manchester.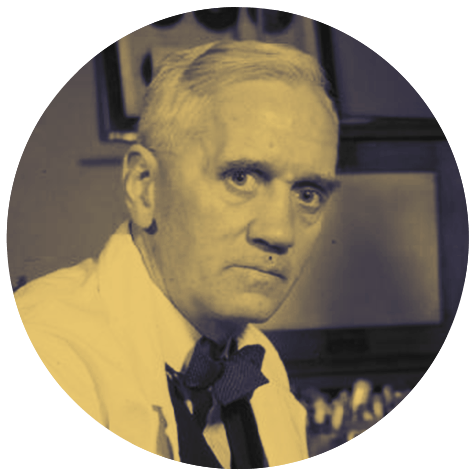 Sir Alexander Fleming
The pioneering physician who discovered penicillin, Alexander Fleming was born at Lochfield farm, Loudoun, Ayrshire, Scotland. Today, you can walk in his footsteps as the farm's current owners have made it into holiday cottages. In later years, Fleming lived at a suitably grand address: L7 Hyde Park Mansions, St Marylebone, London. The 1911 Census of England & Wales lists him as a co-head of the household with his fellow physician Edwin Beaton. The pair employed an Irish housekeeper named Katherine. Hyde Park Mansions still operates as an apartment complex on Cabbell Street in London today.

How to find the history of your home or street
Now you've seen the amazing stories hidden behind local addresses, what will you discover? Use our handy address search tool to unlock properties' pasts.
3 quick house history tips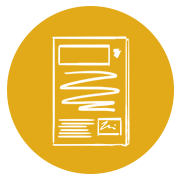 Check history's headlines
You could find your home mentioned in local or national newspapers.
Explore newspapers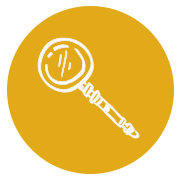 Get the bigger picture
Street and trade directories provide a snapshot of a community's social history.
Delve into directories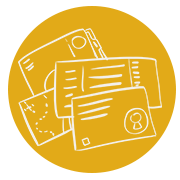 Dig even deeper
Electoral registers, maps and rate books all hold vital clues to the past.
See what's available
The #1 source for house history research