Using hints and historical records: how to grow your family tree
4-5 minute read
By Daisy Goddard
15 August 2023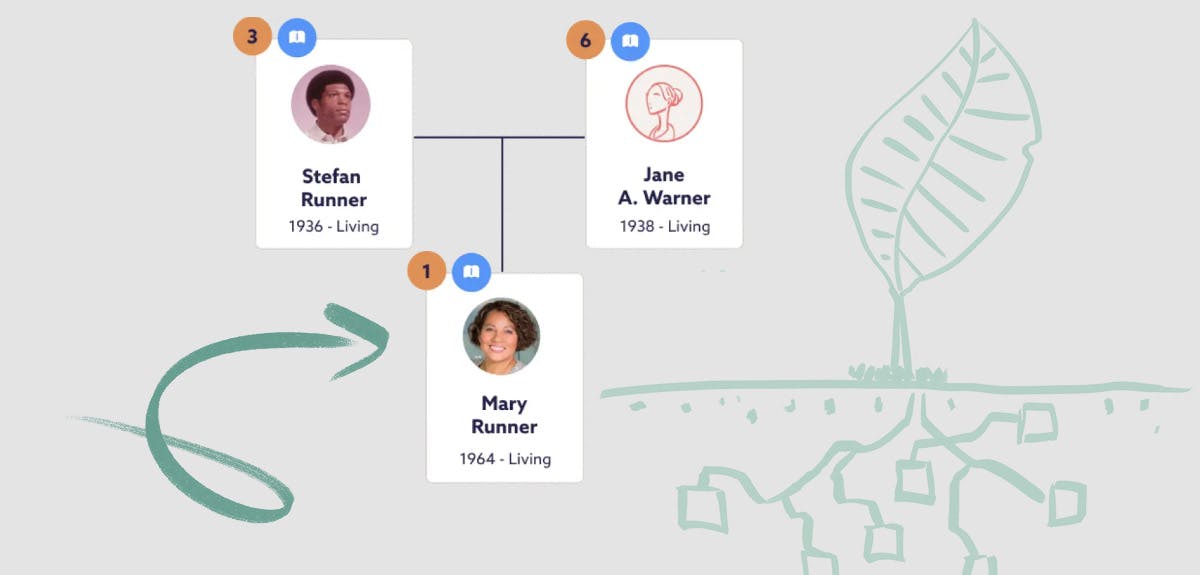 Findmypast's handy family tree builder is like your personal genealogy genie. Here's how to use record hints to get your tree flourishing.
If you're at the beginning of your family history journey, it can be tricky to know where to start with growing your family tree. But once you've mastered the basics of genealogical research, there's really no limit to the exciting discoveries you could make. 
This guide will teach you all you need to know to get your tree flourishing. From births to burial records, you'll be uncovering surprising stories and must-know details in no time. 
Building your family tree
Once you've added all known information for three generations of your family (yourself, your parents, and your grandparents), you'll probably be thinking, 'what now?'. 
This is the point at which you can begin to use historical records to build branches of your tree further and further back. Once you're on a roll, the research process really could lead anywhere. Maybe your ancestors hail from a distant country, or perhaps you're descended from aristocracy...
How to find your ancestors' historical records
Once you get four generations back, to your great-grandparents, you'll most likely have gaps in your knowledge. No matter how good our memory is, few of us can recall the date that our paternal great-grandparents got married, for example. This is where historical records come in. 
The main advantage of an online tree is that it allows you to connect with a vast collection of records, which have been digitised and made fully searchable. A quick search for your relative's name might reveal a whole host of promising leads. 
Findmypast has records dating back over 500 years. With the right method, you may be able to trace your ancestry back to the 18th or even 17th centuries.
Findmypast is also the only family history site that adds records weekly. With a wide range of brand-new record sets and updates to existing ones, our collection grows every Friday. Browse what's new, and join our Friday Live session each week at 4pm to learn even more about what we've added.
With billions of records to explore, where do I start?
Don't be daunted by endless search results and extensive trawling, as we match you with your ancestors' records. We're continually improving our handy tree builder to make your research a little bit easier.  
1. Make use of tree hints
Findmypast hints help you to grow your family tree faster, by presenting you with records that may match your ancestors. 
What is a Findmypast tree hint?
You'll see hints in your tree as orange circles, to the left of each family member's name. Selecting the orange circle will allow you to view all the potential record matches we've found for that person. We'll commonly suggest potential birth, marriage and death records (BMDs), as these form the building blocks of your tree.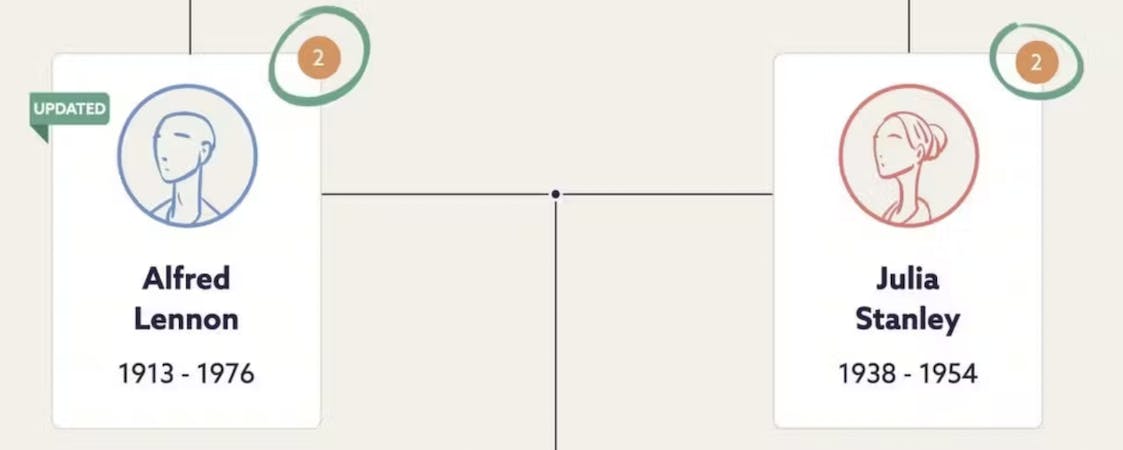 But hints can contain military records and censuses too, meaning we may just be able to connect you with a piece of information that changes everything. 
We may also show you information about the deceased people on other Findmypast members' trees, potentially connecting you with other researchers with whom you share ancestors through tree-to-tree hints. You may wish to reach out to members via private message, or alternatively, just use the information they've found to further your own findings. 
Not every hint is going to be a correct match, so it's important that you review each one before adding its information to your tree. 
There may be someone with the same name as your ancestor, for example, who lives on the other side of the country. You'll want to avoid getting the two people confused, as this will wreak havoc on your research. If you've determined that a record hint is correct (by fact-checking to see if the name, date of birth, birthplace, and any other known details match), you can accept it and merge its information onto your tree. 
If the record doesn't match your tree, you can reject it. If you're unsure, you can bookmark it, and the hint will be stored within your account. You can return to it later, when you've filled in other gaps in your research.
2. Start with births, marriages and deaths 
When building your family tree, birth, marriage and death records (BMDs) will form the basis of your research. These come from two sources – the government and the church, in the form of civil and parish records. 
With Findmypast, you have access to almost 500 years of useful parish records. To ensure that you get the most out of these vital sources, check out our full guide to BMDs.
3. Don't forget about censuses
Another key source for family historians is census data. Starting in 1801, censuses have been taken in Britain every ten years, with just one exception. In 1941, the census was postponed due to World War 2.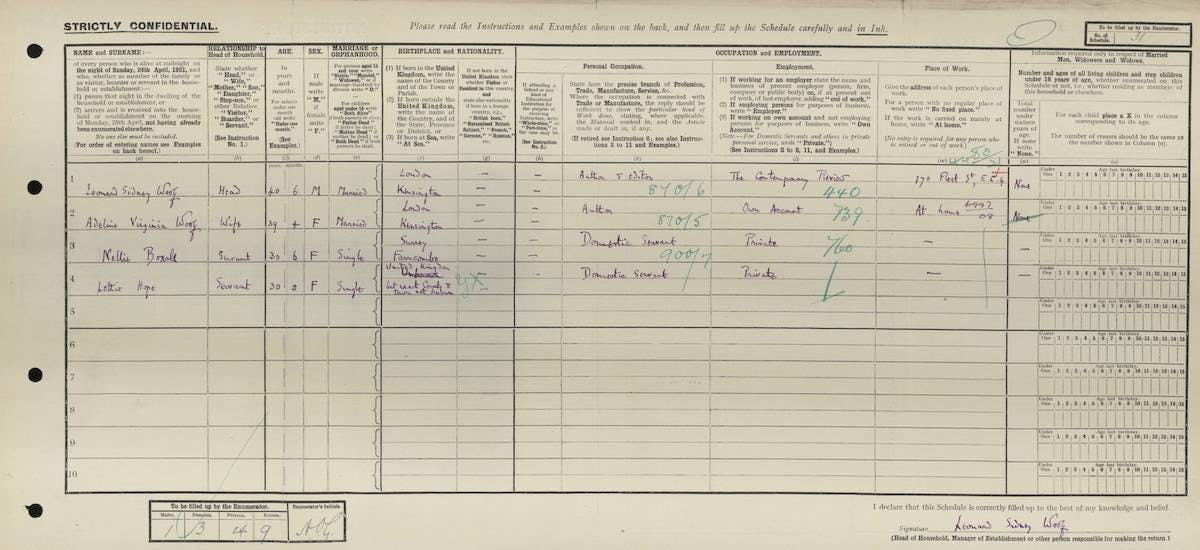 As every person in the country was obligated to fill out a return, these detail-rich record sets offer a real insight into how the population lived at different moments in time. They may be able to tell you your ancestor's full address, in addition to the names, ages, birthplaces, and occupations of each member of their family. 
4. Discover the stories within our newspaper collection
If you're stuck on a puzzle that the records can't solve, you may just find the answer you need within the 67 million pages of our newspaper collection. With local, regional, and national titles spanning over 300 years and new pages added every single week, there's always more to explore.
Findmypast family tree hints: connecting you with the lives of your ancestors
Start growing your tree today – after all, you never know what you might discover.
More on this topic:
Share this article
About the author