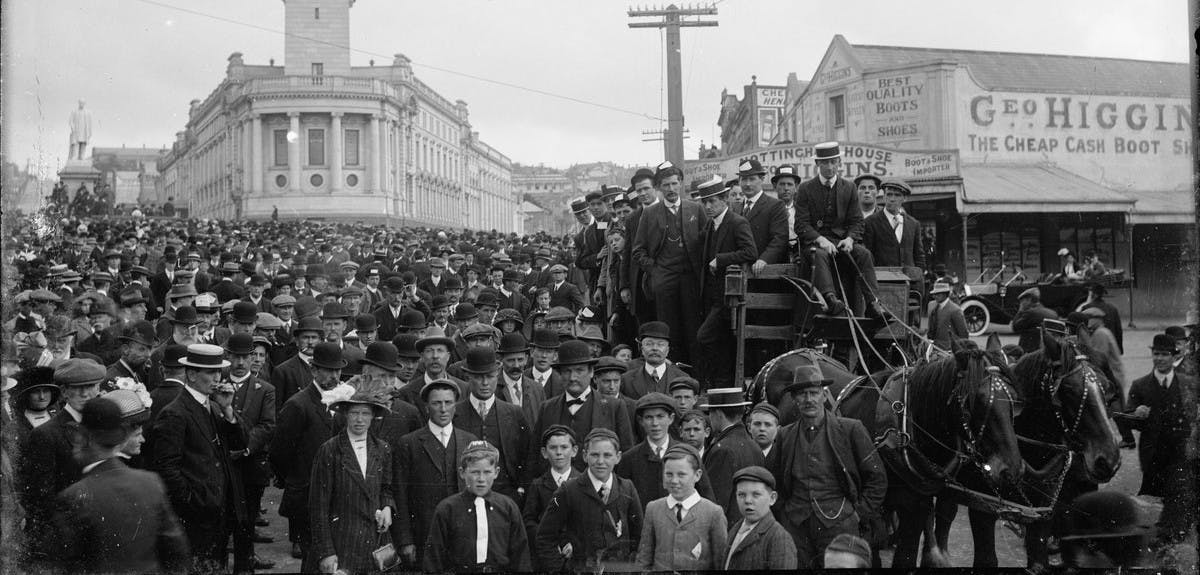 How to Trace New Zealand Ancestors

If your family has kiwi origins then you've come to the right place.
We've compiled the most important New Zealand records on Findmypast and what they can tell you about your ancestors. Keep this guide handy as a reference on where to search for those elusive New Zealander relatives.

There are several useful collections you can explore to find the milestones in your kiwi family's lives including:

New Zealand Birth Index - Over 580,000 records covering people who were born in New Zealand 120 years or more ago and stillbirths that occurred 50 years or more ago. Each record contains a transcript of the original record and will reveal names, dates, birth years and parents' names. The search page will also explain how you can order copies of the original records.

New Zealand Death Index - This comprehensive collection of over 2.2 million records will help you uncover details of your ancestor's death in New Zealand and the information you need to order a copy of their death certificate.

New Zealand Marriage Index - Over 220,000 records that reveal details of the union of two branches of a family tree. The transcript will tell you both spouses names, the year they married and the information you need to order a copy of the original certificate.

Electoral Rolls & Land Records
As is the case in Australia, New Zealand census records don't survive, so you'll need to consult substitutes to pinpoint your family there at a particular point in time.
Electoral rolls are the most widely used substitutes while our collection of land records are also useful. Both will usually tell you names, addresses and occupations.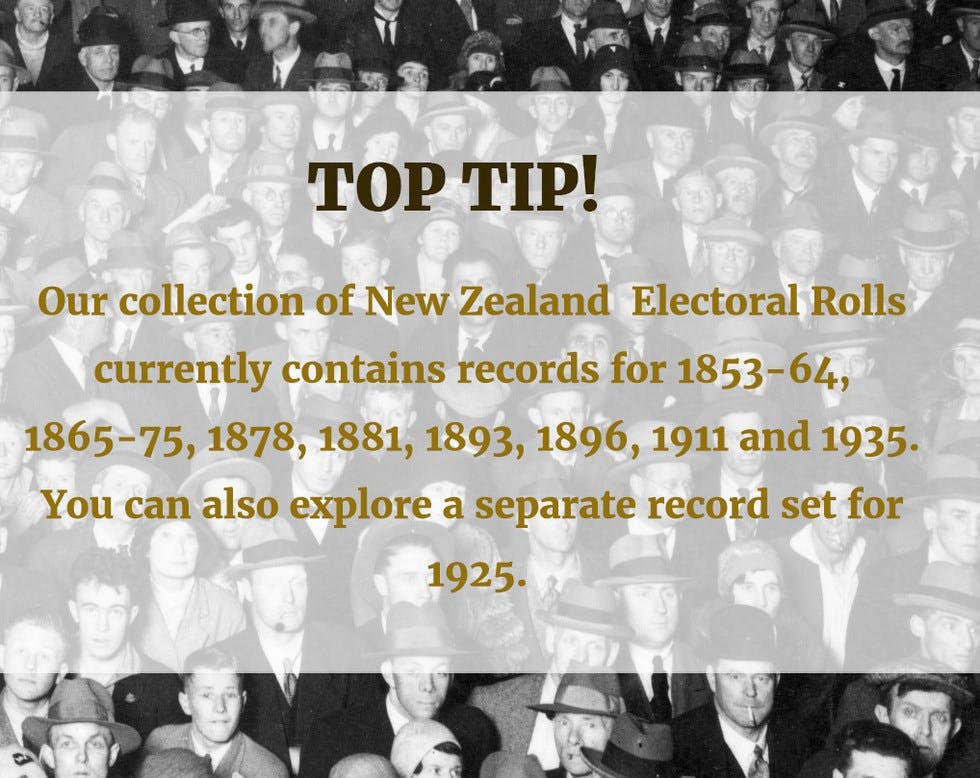 There are some fascinating military record collections on Findmypast documenting the extraordinary lives of your ANZAC ancestors. Highlights include:

New Zealand WW1 Soldiers - Over 280,000 records of both male and female service personel compiled from a range of sources including nominal rolls, military defaulters lists and rolls of honour.

New Zealand War Medal Roll - If your ancestor served in the New Zealand Wars (1845-48 and 1860-66) and won a medal for their efforts, you could find out more about them here. The records will reveal their name, rank, corps and the year they received their medal.

New Zealand Military Pensions 1900-1902 - Find out if your relative qualified for a military pension at the turn of the twentieth century and discover their name, service number, next of kin and address.

Expand your New Zealand family history further by exploring some less well-known collections:

New Zealand: Sheep-Farmers 1881-1918 is a collection over 90,000 records charting the history of sheep farmers in New Zealand. These records will tell you your ancestor's name and address, making them another useful and unique census substitute.

New Zealand Gazette covers a wide range of subjects and details published by the government including land transactions, legal notices and lists of certain public-facing professions.

New Zealand Jury Rolls contains over 46,000 records of men who were eligible for jury duty in New Zealand when it officially began in 1841. Find out your relative's name, residence and occupation.