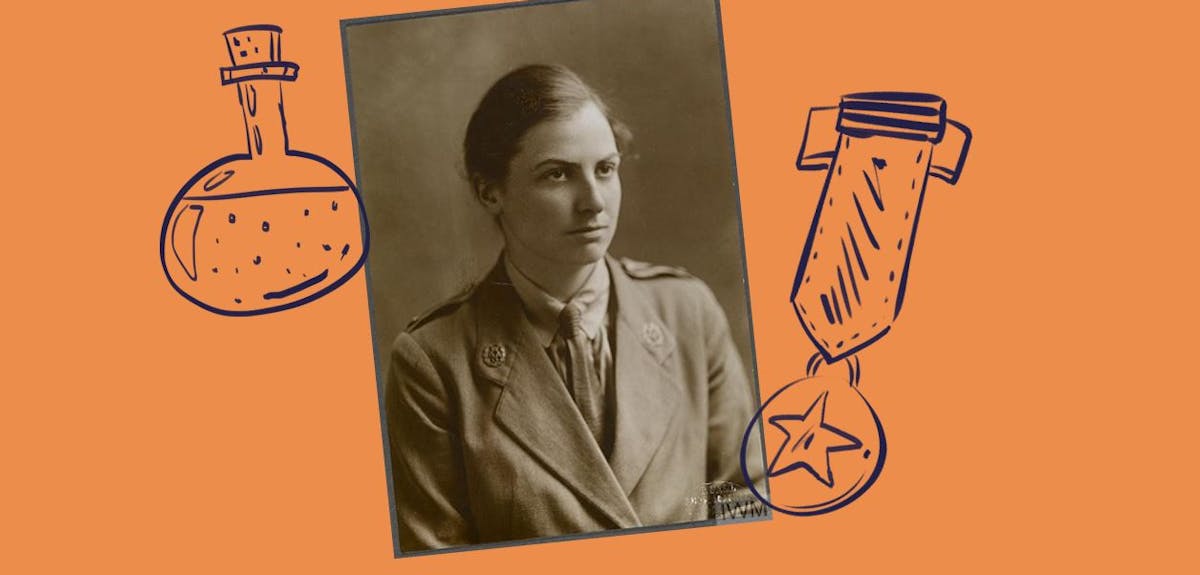 The remarkable life story of trailblazing scientist Aphra Wilson
Family history expert, Stephen Rigden delves into our records to find out more about Aphra Wilson, the motorbike-riding MBE who lived through both World Wars.
During the second half of the 19th century, various occupations began opening up slowly to women but it took the First World War to bring significant breakthroughs. With so many fighting-age men away at the front, women stepped into many roles traditionally regarded as the domain of men.
While they had worked in textile factories for decades, females were now making munitions, driving lorries, collecting tickets on omnibuses and trams and undertaking heavy labour on farms to keep the nation fed.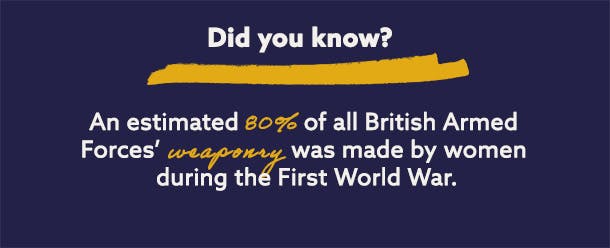 Aphra Phyllis Wilson was born in 1895 in Cricklewood, North West London. She was the daughter of Dr George Morton Wilson, a native of Lowick in Northumberland, and Emma Eliza Wilson née Finney. Dr Wilson took the post of resident physician at the tuberculosis sanatorium at Pendyffryn Hall in the fashionable Victorian seaside resort of Penmaenmawr (the sanatorium is now a country club). Here he is with his family on the 1901 Census: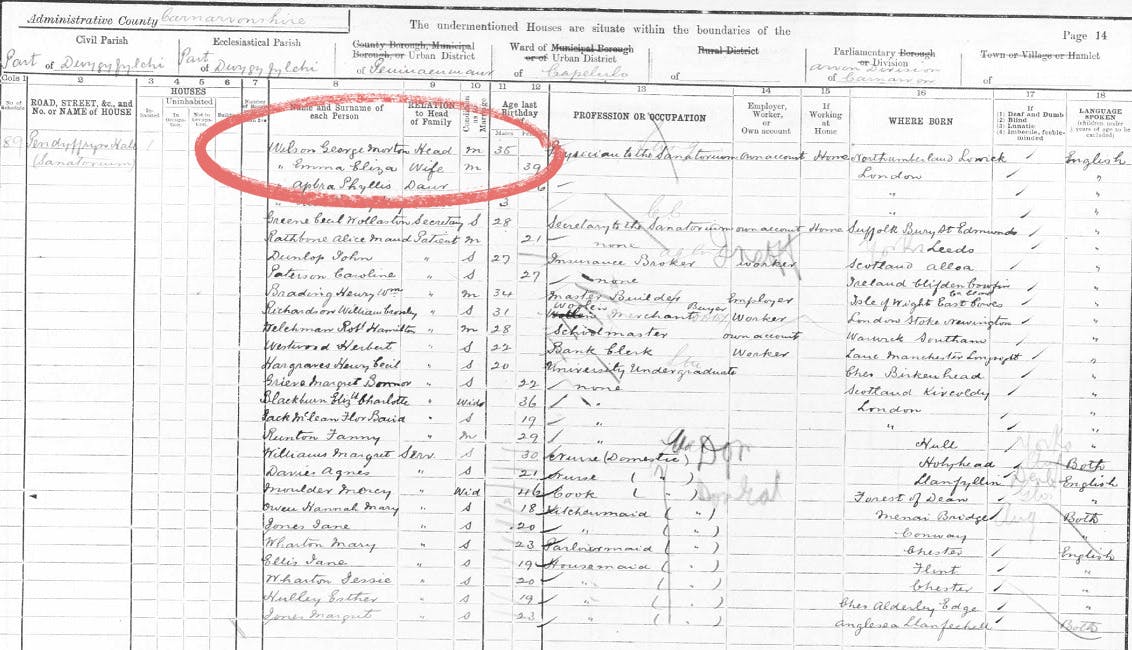 On the record, you can see Aphra aged 6 years old. We imagine the public service ethos and professional dedication of her father was impressed upon her as a young girl.
Dr Wilson died prematurely in 1910. He was only 43. At the time, Aphra was attending Queen Anne's Secondary School in Caversham. You can see her, aged 16, on the 1911 Census below where Queen Anne's was described as a "Ladies School":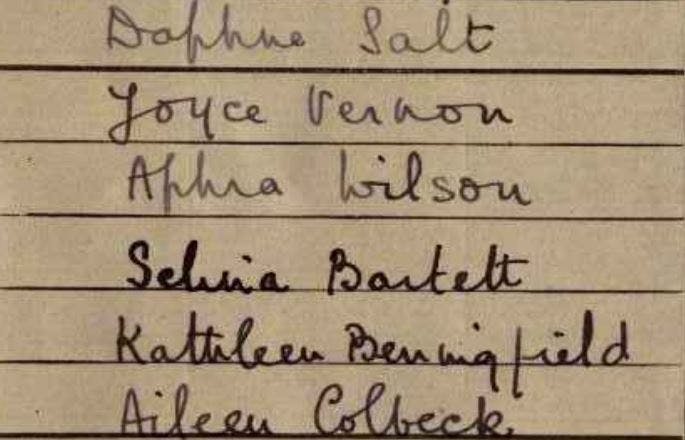 She then attended Chichester High School for Girls and you'll only find her admission records online at Findmypast. School records can provide wonderfully helpful clues for researching your past, including family addresses, exam results and reasons for absence. You can see Aphra's school records below:
Aphra left school in July 1914. A month later, the Great War started and she joined the newly-formed Women's Volunteer Reserve and later the Women's Army Auxiliary Corps.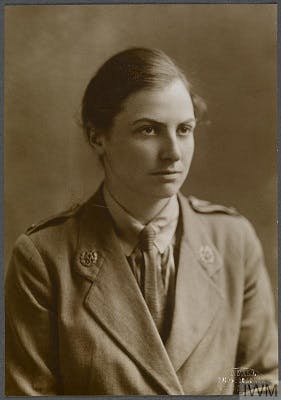 In the spring of 1918, the WAAC became Queen Mary's Army Auxiliary Corps, under the patronage of King George V's queen consort. Aphra held the role of Assistant Administrator, as you can see from these QMAAC records on Findmypast: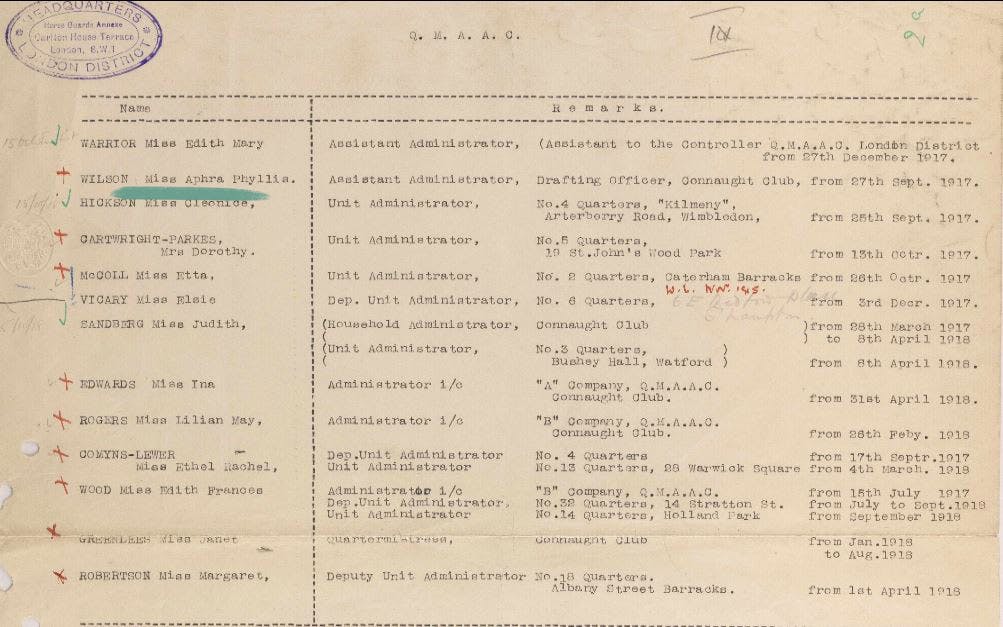 Apparently, she was also a motorcycle despatch rider on the Western Front in 1917. She clearly performed her duties with great courage, as she was awarded an MBE in the King's Birthday Honours List in 1919, aged just 24 years.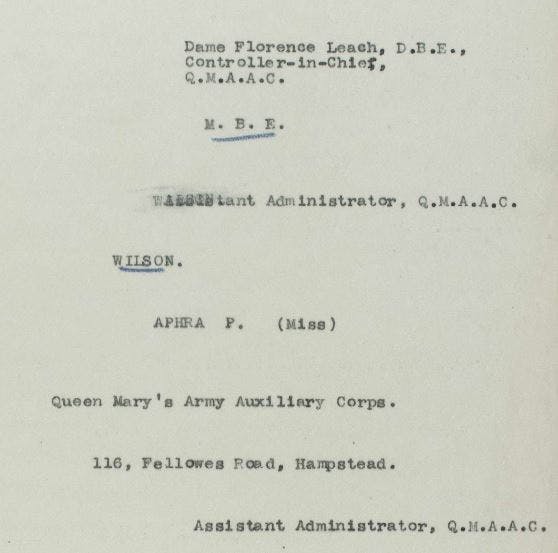 Her award was published in the London Gazette in June 1919 (you'll see her mentioned at the end of the second column). Another 21 QMAAC women were also awarded MBEs at the time. You can find them listed here.
After the war, Aphra Wilson studied sciences and became an eminent plant pathologist, later becoming one of the first women on the board of directors of Boots the Chemist. Here she is on the 1939 Register, residing with her elderly mother in Radcliffe on Trent.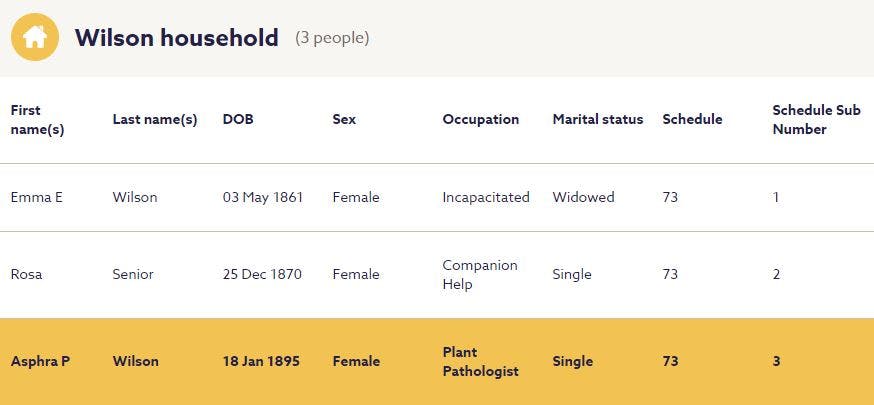 According to the Register, Aphra, as civic-minded as ever, volunteered as an ARP (Air Raid Precautions) Warden during the Second World War. Her duties would have included sounding air raid sirens, guiding the public to safety and issuing gas masks.
Aphra Wilson died in retirement in 1976, 12 days short of her 81st birthday.
There are strong, amazing women in all our family trees. Some, like Florence Nightingale, are famous for their pioneering ways. Others have stories yet to be discovered and shared. Did the women in your family make history? Find out by unlocking their records on Findmypast.