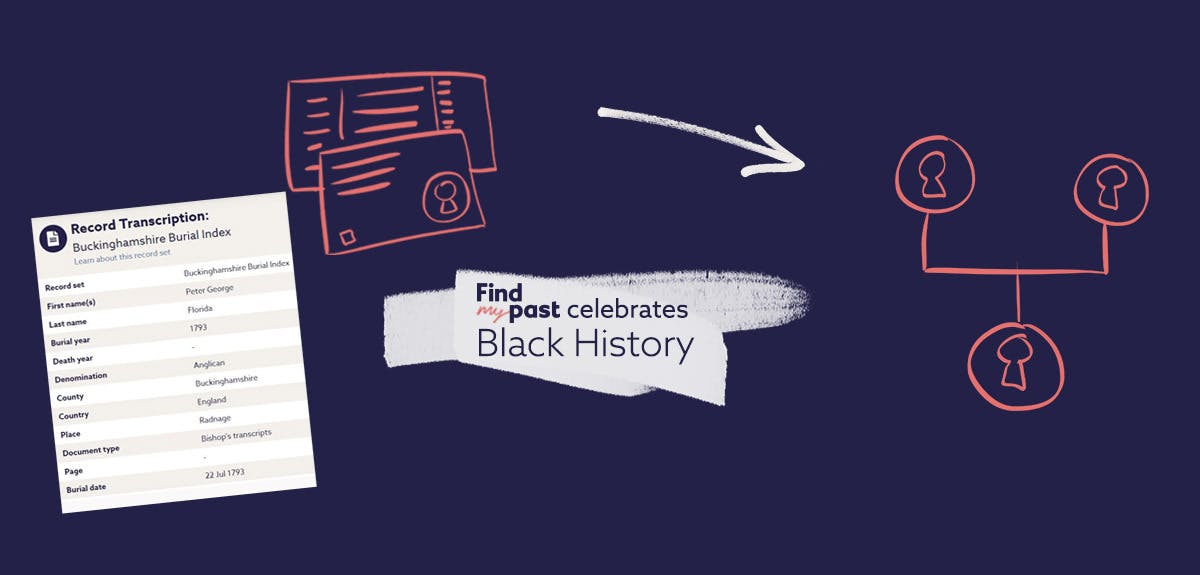 This one family tree is a snapshot of Britain's deep-rooted Black history
Peter George Florida arrived in Britain around 250 years ago. Today, he has descendants dotted across the country. Stephen Rigden delved into this Black family's very British story.
In early June 1901, a Welshman died in the town of Strood, which lies just across the River Medway from the cathedral city of Rochester in Kent. He had been boarding in Pearson Street, which no longer survives but was situated off Station Road. He was around 78 years of age and born in Newport, Monmouthshire. He was a moulder by trade and was laid to rest in the local authority Cuxton Road Cemetery on 8 June. His name was Zachariah John Florida.
If you're interested in the history of a particular county, you soon develop an awareness of its native surnames. You know, with a fair degree of confidence, whether someone with a particular name was likely to have been born in that county or to have come from further afield. In this case, it was immediately clear from the surname, even without the evidence of the 1901 Census giving his birthplace as Newport, that this burial was not of a Kentish man. What's more, the name Florida doesn't look English or Welsh at all. Although there is a Strata Florida in Ceredigion, the first association that comes to mind is, of course, with Florida in America.

Researching Zachariah's family tree was not entirely straightforward. You might think that, because his surname is so unusual, it would be straightforward. To a certain extent, that was true. However, his family, like many others, was faithful to a small group of forenames which repeat across the generations and on each family line, and this complicated matters. There were other complex factors too. The family had a tendency not to baptise within the usual four weeks of birth and some children do not appear to have been baptised into the Anglican church. They were probably given Non-Conformist rites. Those who were baptised were sometimes done as a job lot. In one case, six children were baptised on the same day.
Zachariah John Florida appears to have been the son of George Florida (circa 1782-1869) and the grandson of Peter George Florida (circa 1761-1793). His grandfather was baptised in the parish of Radnage, Buckinghamshire in 1769. The entries in the register state that he was a 'Negro child' and about eight years old. No parents are given. The obvious interpretation is that Peter George Florida must have been brought or sent to this small rural parish by a plantation owner in British East Florida, and presumably, he was given the surname of his place of origin.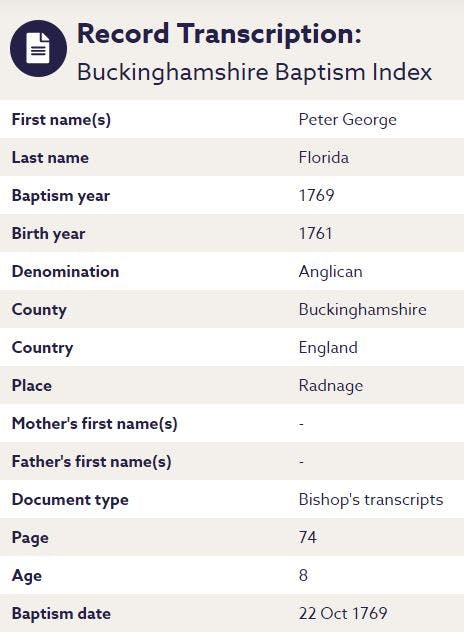 The incumbent of Radnage at that time was the Rev Charles William Tonyn. He was rector there from 1766 until his death in 1805. His brother Patrick Tonyn was the second Governor of British East Florida (1774-1784) and his sister Juliana Tonyn married Francis Levett, a plantation owner who was in partnership with Patrick Tonyn. They owned vast tracts of land along the St John's River and worked them with slave labour, mostly in the production of indigo.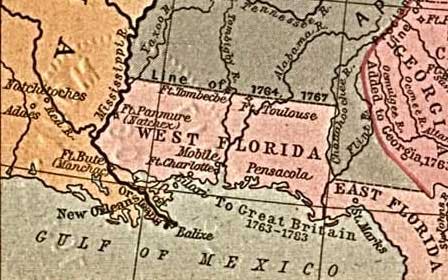 Although this is perhaps only circumstantial evidence, it seems a safe working assumption that Peter George was brought as a small boy from East Florida to Buckinghamshire. Although the parish register does not say so, we can infer that Peter George Florida was a boy servant of the incumbent himself, perhaps gifted to him by his brother or his brother-in-law. Therefore, it was probably the Rev Tonyn himself who gave the small boy the name Florida.
Peter George Florida married a local girl in Radnage in 1781, when he would have been about 20 years of age. The parish register then describes him as a 'Negro man of this parish'. He died 12 years later in the same parish, barely into his 30s.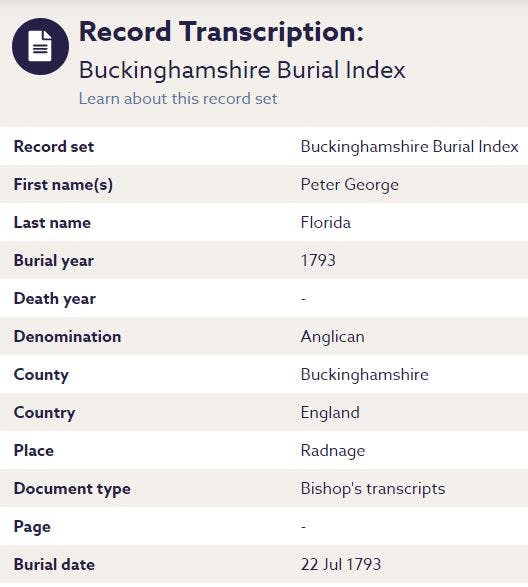 Yet, by that time, he had had at least four children and he leaves descendants with his surname (and of course many others) both in England and in Wales. Different branches of the family settled either side of the Severn and are associated with Newport (Monmouthshire), Clifton and Bristol. Others moved to Devon and some stayed in Buckinghamshire.
As for his grandson Zachariah, there is more of his life story yet to be uncovered. It seems he may have married three times, under different names, and had one son (perhaps only the one child), Joseph, who was baptised in Tarporley, Cheshire in 1864. It seems he moved around quite a lot, perhaps on account of his occupation as an iron moulder. Other aspects of his life continue to draw blanks when researched.
This one family's story illustrates several strands of Black history in Britain. It touches upon the power of the social and mercantile elite of plantation owners and their networks across the Atlantic, and their attitudes to those they enslaved. It also shows once again how long the Black presence in Britain is. Remember that Peter George Florida would have arrived here at least 250 years ago. At a guess, he leaves eight to ten generations of descendants and many of those individuals alive today must be unaware of their Black ancestor.
The Florida family is not a one-off. There are others - Cuba in Buckinghamshire, Emidy in Cornwall, Juba in Suffolk and Ystumllyn in Caernarvonshire, for example. Delving into these family trees is valuable precisely because it illuminates the bigger picture.