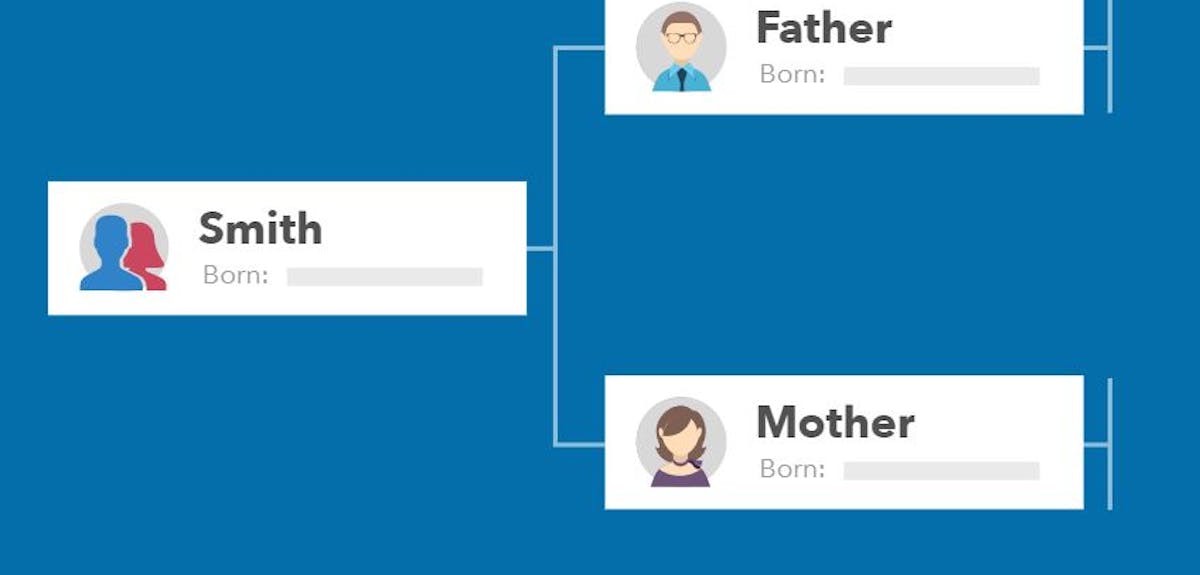 How rare is your surname?

Have you ever wondered if your family name is one of the most uncommon surnames in the country? Our surnames origins tool can help you find out.
Surnames. We all have one (unless you're Cher or Madonna) and most of us are curious about where our last name comes from.
Much has been written about the most common surnames in Britain. In 2016, a four-year study by researchers from the University of West of England revealed the origins of over 45,000 family names. There were no surprises on the surnames that topped the most-common charts. Smith, Jones and Williams made up the top 3. And it seems those names have dominated in Britain for some time.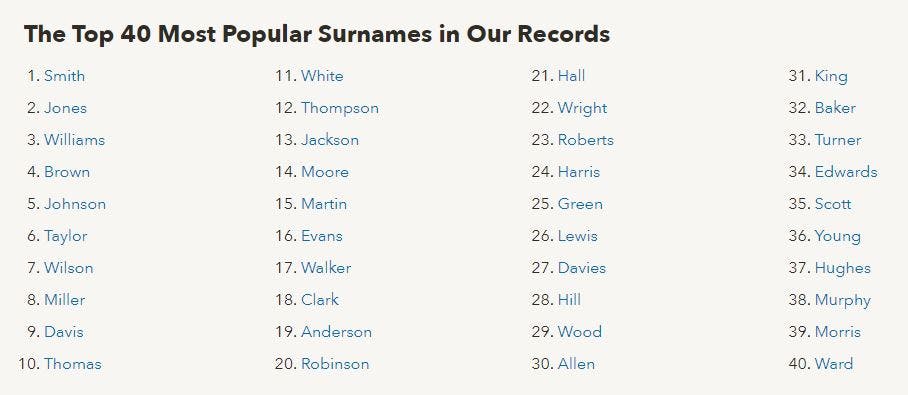 The top 3 surnames found most frequently in our historical family records are exactly the same as the ones reported in the 2016 findings.
Examples of rare surnames explained by the research from the University of West of England include Farah, Twelvetrees and Clutterbuck. We checked our records to see how these names measured up in times gone by.

Apart from Sir Mo, can you think of anyone else with the surname Farah? We can't either and our records reflect the rarity of the name.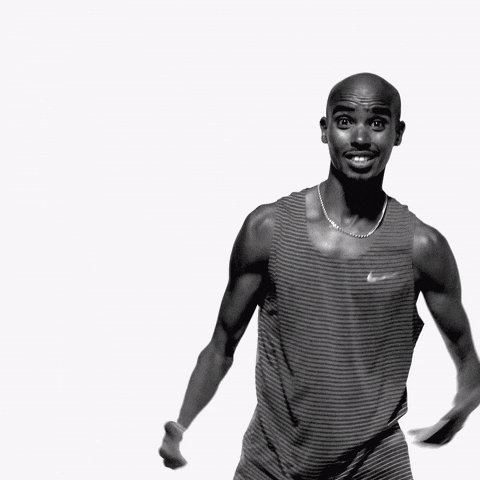 Just under 9,000 occurrences of the name show up in our billions of family records. That includes only one First World War entry and no criminal records at all. We always knew Sir Mo was squeaky clean.

Twelvetrees is one of those names that makes you stop and think. There must have been 12 trees involved in the family history at some point. Anyway, as you can see, it's a pretty uncommon surname in Britain. Only six Twelvetrees appear in the 1901 Census. We wonder if they were the same six who fought in the Great War some years later.

The Clutterbucks are the most prevalent of the families we've put under the spotlight. Over 30,000 Clutterbuck family records appear in our archives. They're not the most law-abiding clan around either, with over 100 criminal records against their family name.
What's behind Britain's most uncommon last names?
There are a number of reasons why you might have a rare surname. Names linked to niche professions that no longer exist, migration, colloquialisms and even entire families being wiped out during war could contribute to your family name being less common than others. Then again, it could simply be destiny. For instance, if a man with your name only fathered daughters generations ago, their surname most likely ended with them.
However, history does tend to repeat itself and recent trends have seen near-extinct British surnames enjoy a resurgence. As families whose ancestors left Britain hundreds of years ago return, so too does the family name. The anglicisation of European names has also helped revitalise rare surnames in Britain.
What does your name say about you?
Do you think you have a rare surname? Is your family more or less common than the Clutterbucks, Farahs and Twelvetrees? See how your surname fares in the rarity stakes by discovering its origins and unlocking your family's fascinating story in our records.
Then, why not get the bigger picture and make sense of your first name too? Our fun What's in a Name? tool tells you when your name was most popular, where it's most common and even who you're most likely to marry.