A story of migration and cultural exchange:  Rishi Sunak's family tree
4-5 minute read
By Daisy Goddard
10 November 2022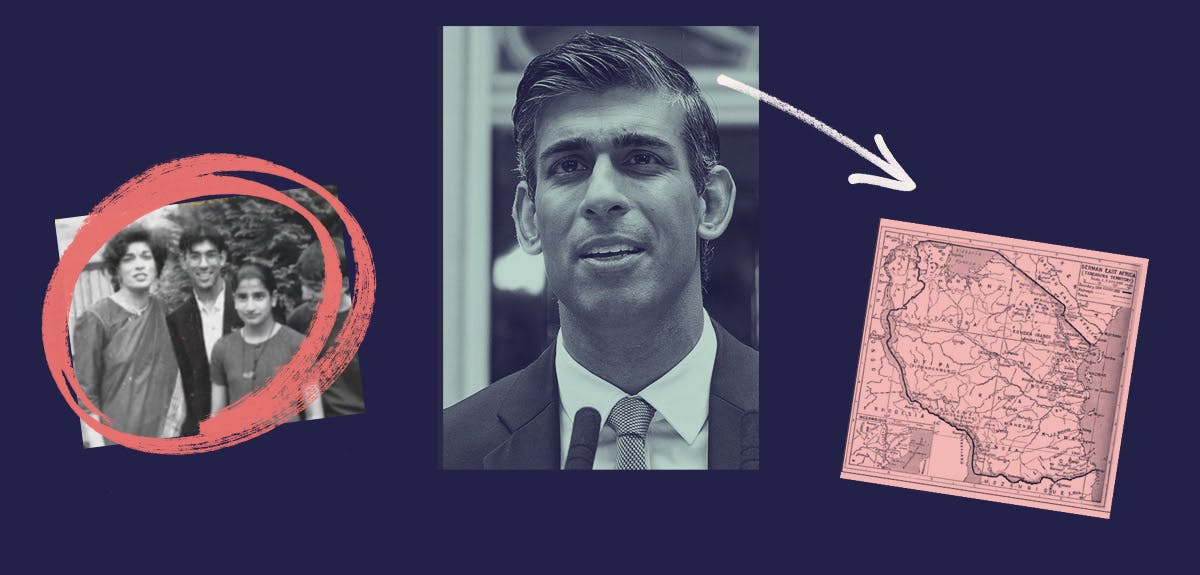 With a heritage that spans from India to East Africa, this Conservative politician's family has a rich and interesting history.
We're all familiar with PM Liz Truss' successor, Rishi Sunak. But how much do you know about the new Prime Minister's roots?
Research into Rishi's family history reveals an interesting tale of immigration and cultural exchange, set against the backdrop of British colonialism in Asia and Africa.
His family has worked in a wide range of occupations, from government administration to healthcare. Rishi seems to be the first in his family to make a foray into politics.
Rishi Sunak was born on 12 May 1980 in Southampton to mother Usha Berry and father Yashvir Sunak. His parents are Southeast African-born Hindus. Rishi has two younger siblings - a brother, Sanjay, and a sister, Raakhi Sona.
Rishi attended the prestigious boarding school Winchester College, whose former students include aristocrats, ambassadors, and even Nobel prize winners.
While studying Philosophy, Politics, and Economics at Lincoln College, Oxford, Rishi Sunak met his wife, Akshata Murthy, who is the daughter of Indian billionaire N. R. Narayana Murthy. Rishi and his wife have an estimated joint net worth of £730 million, making them the 222nd richest couple in the UK. They have two children.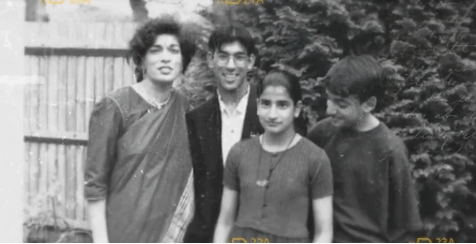 Rishi's mother Usha is a pharmacist. She married Rishi's father Yashvir in 1977, in Leicester. Yashvir also has a medical background; he worked as a GP after studying medicine at the University of Liverpool. The couple moved to Southampton in the late 1970s, where Rishi and his siblings were born.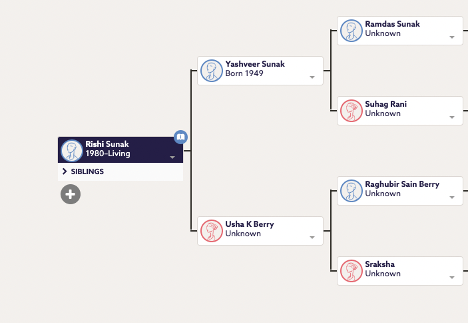 Rishi is a British national, and his parents Usha and Yashvir are of Indian Punjabi descent. Neither was born in India, however. Their parents were among the hundreds of thousands who migrated to East Africa in the 1930s and 40s.
With some digging, we uncovered compelling stories on both sides of Rishi Sunak's family tree.
From the Punjab to Leicester
Rishi's mother was born to parents Sraksha and Raghubir Sain Berry in Tanganyika, a former British territory located in present-day Tanzania. 
Raghubir (Rishi's maternal grandfather) was born in the Punjab but moved to Tanganyika to work as a railway engineer aged 22. After migrating, he married the Tanganyika-born Sraksha in an arranged marriage. She was aged 16.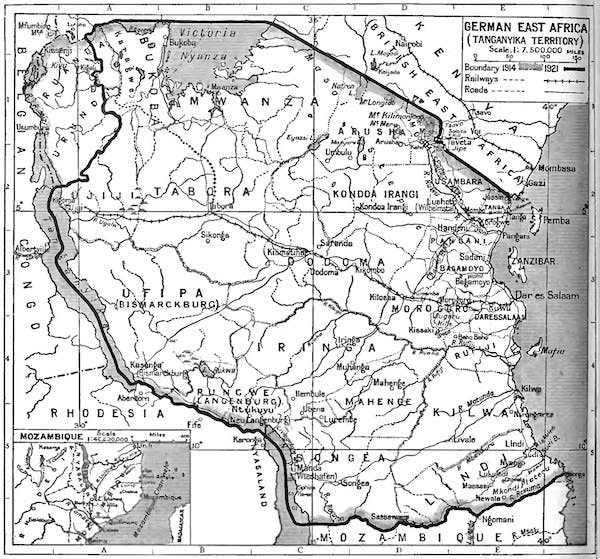 There's a long history of Indian migration to Tanzania, spanning back to the Gujarati traders of the 13th century. The territory was a British colony between 1916 and 1961.
Many Indian workers like Raghubir were employed by Tanzania's colonial administration. This was because India was also ruled by Britain; the period of the British Raj spanned from 1858 to 1947.
Tanzania's Asian population rose from 8,698 in 1912 to 25,144 in 1931. Although the first independent elections were held in Tanzania in 1958-9, there was increasing anti-Indian sentiment in this period. This drove the migration of Tanzania's Indian communities to the UK, US, and Canada, as well as to India and Pakistan.
In 1966, Rishi's maternal grandmother Sraksha moved to the UK. She reportedly sold her wedding jewellery to fund the move. Raghubir followed her to Britain soon after, and the couple settled in Leicester.
A pillar of the local community
Upon moving to Britain, Rishi's grandfather Raghubir worked as a tax collector for the Department of Inland Revenue. His work was recognized with an MBE in 1988 (making him a Member of the Order of the British Empire).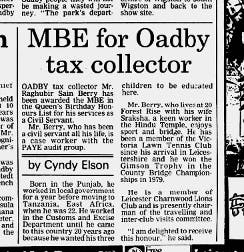 Our research uncovered an amusing anecdote. Raghubir almost missed his appointment to collect his honour at Buckingham Palace due to the London traffic. This sounds like 'a nerve-wracking experience' indeed.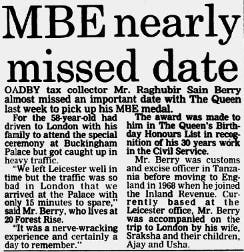 In addition to his successful career, Rishi's maternal grandfather was an upstanding member of his local community.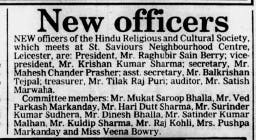 As this 1988 article in the Leicester Daily Mercury reports, Raghubir was president of the Hindu Religious and Cultural Society. Despite having moved from his Indian hometown to England, he clearly remained committed to his Hindu and Punjabi culture.
Rishi's Punjabi Khatri roots
Rishi's paternal side also features a story of migration. Like his wife Usha, Yashvir was born to Punjab parents living in East Africa. He was born in Nairobi, Kenya in 1949, to Ramdas and Suhag Rani Sunak. Like Tanganyika, Kenya was under British colonial control at this time.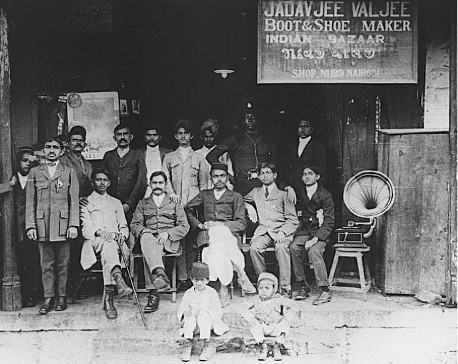 Yashvir's parents (Rishi's grandparents) had moved to Nairobi in the mid-1930s, from Gujranwala, which is now located in Pakistan. Worsening Hindu-Muslim relations prompted their migration.
Formerly an accountant, Ramdas became an administrative officer for the Kenyan colonial government. Over 50 years later, his grandson Rishi went on to work for Goldman Sachs, and even start his own hedge fund firm. Clearly, being good with numbers runs in the family.
Ramdas, his wife Suhag Rani, and their six children moved to Liverpool in 1966. Their son Yashvir (Rishi's father) studied medicine at the University of Liverpool and went on to become a GP.
Strong international heritage
Carrying his heritage forward, Rishi proudly identifies as British Indian. He described this in a 2015 interview with Business Standard:
"
'I am thoroughly British. This is my home and my country, but my religious and cultural heritage is Indian. My wife is Indian. I am open about being a Hindu'.
"
With his political career, Rishi carries forward the tradition of state service exhibited by both of his grandfathers.
Although Rishi's grandparents lived very different lives than the one that he does, there are some clear parallels.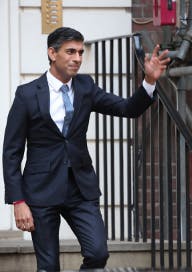 More on this topic:
Share this article
About the author