Yorkshire
Discover your family story in online archives from Yorkshire
Does your family name lead you to Leeds? Maybe your history harks back to Halifax? Yorkshire family history records could reveal the answers. Whatever your connection to England's largest county, Findmypast is home to an endless array of Yorkshire records online, perfect for piecing together the puzzle of your past.
A whistlestop history of Yorkshire
Yorkshire is England's largest county by area and is often grouped into North Yorkshire, South Yorkshire, West Yorkshire and the East Riding of Yorkshire.
If earlier generations of your family came from this region of England, they may have worked in the coal, steel or textile industries.
The first commercially successful steam train, Salamanca, was designed and built in Holbeck, West Yorkshire. In 1857 Sheffield United FC became the world's first football club and remains the oldest surviving club. Understandably, the region is also recognised by FIFA as the birthplace of club football. 
The novelist Brontë sisters Charlotte, Emily and Anne, a long cricketing tradition, brewing on a large scale, Yorkshire pudding and the TV soap Emmerdale Farm are just a hint at Yorkshire's diverse heritage. While the cat's eye reflective road stud, stainless steel and Marks and Spencer all originated in Yorkshire.
An aerial view of picturesque Linton Falls in the Yorkshire Dales.
Only at Findmypast
Unlock new chapters of your family story with Yorkshire records you won't find anywhere else online.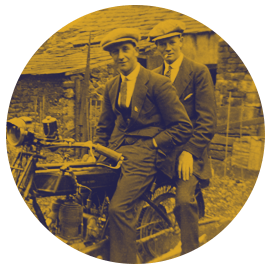 The 1921 Census
What were your Yorkshire relatives up to just after World War 1? Century-old family finds await in this snapshot of the time.
Search now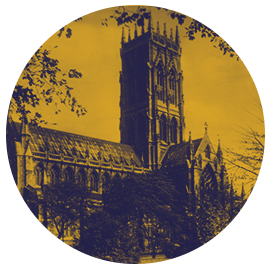 The Catholic Heritage Archive
Uncover Catholic connections with exclusive Yorkshire church records from the dioceses of Leeds, Middlesbrough and Salford.
Search now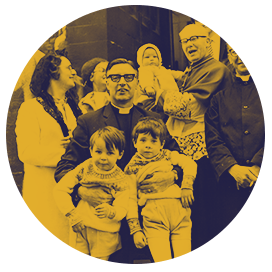 Yorkshire parish records
Discover your Yorkshire ancestors' milestone moments in Church of England baptism, marriage and burial records.
Search now
Yorkshire heritage? You need us
"Findmypast is great for tracing ancestors in North and East Yorkshire, where my family lived for 200 years. I've been a member for many years and would not have been so successful without it."
Gloria Walker
Trustpilot review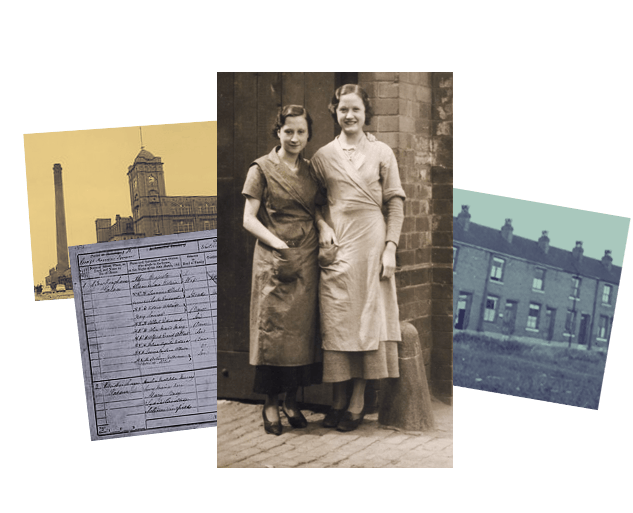 Local family history records from Yorkshire
Pinpoint details in electoral registers. Preserve legacies with military documents. Trace formative years through school records. At Findmypast, you'll find all the Yorkshire archives you need at your fingertips.
Search Yorkshire family records now
Enter a detail or two to instantly reveal your relatives' records.
The home of Yorkshire's online newspaper archives
Extra! Extra! Your relatives made the papers. Delve into millions of local and regional newspaper pages to spot amazing family stories in the small print.
Discover local records from every corner of England
If your family ties stretch beyond God's Own County, we've got you covered. Explore extensive historical resources from every county, city, town and village in England. Where will your past take you?
Choose a region of England from the map or drop-down list to see more local record collections and learn about the history of Britain, county by county.