Harry Kane's family tree reveals footballing forefathers and overseas connections
2-3 minute read
By Niall Cullen
9 June 2021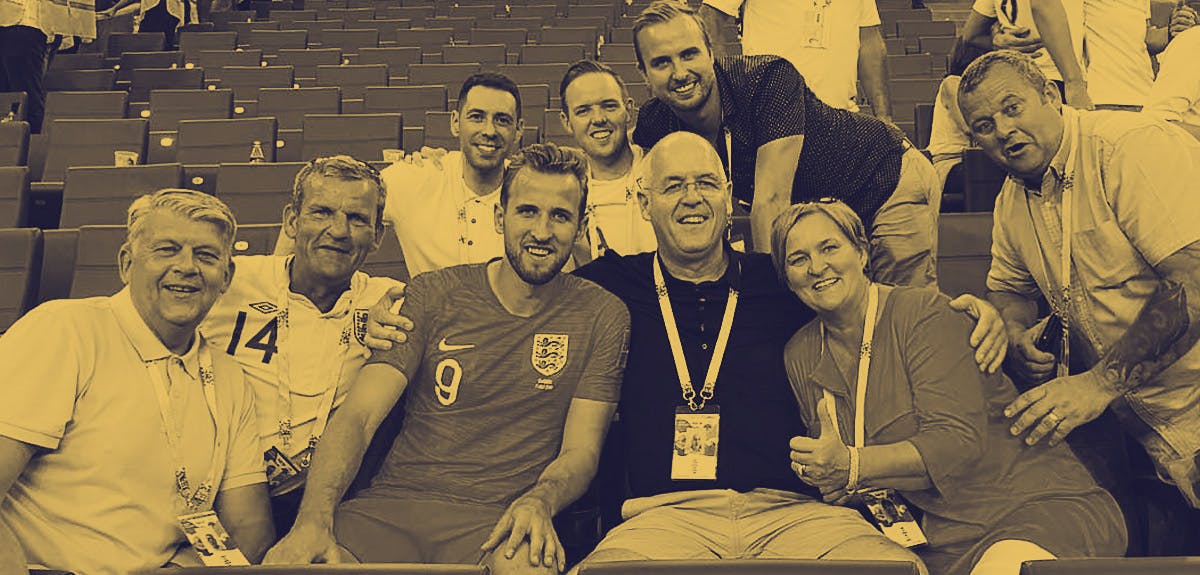 England through and through? Not quite. Harry Kane's family story spans from London to Ireland and the United States.
England and Tottenham striker Harry Kane was born on 28 July 1993. He grew up in Chingford on the East London/Essex border with his parents Patrick and Kim, and older brother Charlie.
Harry Kane's parents married in London in 1986 and come from different family backgrounds.
His father Pat originally hails from County Galway in Ireland, while mum Kim was born and raised in London.
Did Harry Kane inherit his goalscoring talents? Possibly. His mother's father, Eric Edward Hogg, was quite the footballer. Hogg played at a semi-pro level for Blundell Rovers in the 1960s and later for Brentwood and Warley (Brentwood Town F.C. today). Harry was just 10 years old when Eric died but the striker has previously acknowledged his grandfather's talent on the pitch, saying;
"
"I think my grandad Eric on my mum's side was quite a good footballer, and played at a decent level"
"
Eric and his five brothers were obsessed with the beautiful game. The eldest of the Hogg brothers established a youth team in Islington during the Second World War. His name? Harry.
Harry Kane's father, Patrick J Kane was born in County Galway before his family emigrated to London.
Through his Irish family ties, Harry Kane could have played for the Republic of Ireland national team but it seems his heart was always with England. In a 2019 interview he reflected;
"
"My nana and grandad were Irish on my dad's side, so I had that decision...but for me I always wanted to play for England. That was my dream."
"
Harry's paternal grandfather, Michael John Kane came from Letterfrack in Galway. When he died in 2013, his body was taken back to his native Letterfrack to be buried in the local cemetery. Many of Harry Kane's extended family still live in Letterfrack and nearby Renvyle. In fact, some of Harry's cousins are well-known traditional Irish musicians in the area.
Liz and Yvonne perform as 'The Kane Sisters' and have admitted that many of the locals have started to support England's football team whenever Harry plays.
Harry Kane's family story also crosses the Atlantic Ocean. Through our research, we've discovered that some of his ancestors settled in Essex, Massachusetts - an ironic nod to Harry Kane's Essex connections in England.
Louisa Deacon (née Damerell), Harry Kane's 3 x maternal great grandmother was born in Exeter, Devon in 1838. The 1920 US Census, shows Louisa, aged 82, living with her daughter's family in Lynn City.

Louisa and her daughter Martha can be found making the move to America in our passenger lists.

With her husband, Henry, Louisa had nine children. One of Henry's siblings, Samuel Deacon also chased the American dream. We've uncovered his US naturalisation papers from 1874.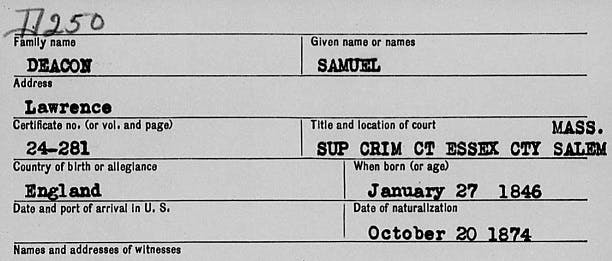 The family appear to have settled in the same area. In the 1880 US Census, Samuel Deacon is listed as a mechanic living in Lawrence, Essex, Massachusetts.
A not so great grandfather?
One of the more curious characters on Harry Kane's family tree is his maternal great-great grandfather, Alfred John Parrott. Alfred and Sarah Deacon (another of Louisa Damerell's daughters) had six children together, including a son, also named Alfred, who is Harry Kane's great grandfather.

Alfred John Parrott was a well-known street artist in his local area of Islington, London. However, our newspaper archives have revealed that his work may have been somewhat dubious.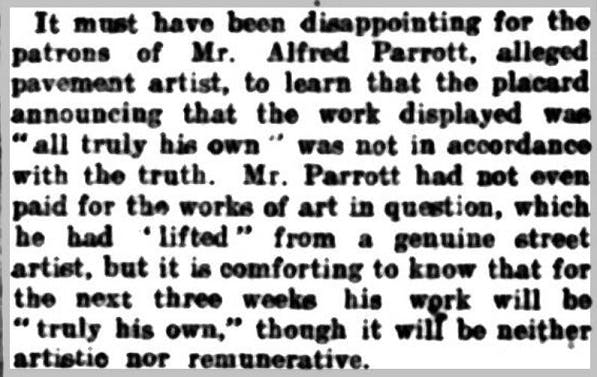 In 1921, Alfred John Parrott found himself entangled in a court case. It appears he was earning relatively good money through his work but not supporting his family with his riches. A newspaper article from the time reports that the Parrott family were facing hardship, with Sarah passing away and Alfred apparently leaving his children to fend for themselves.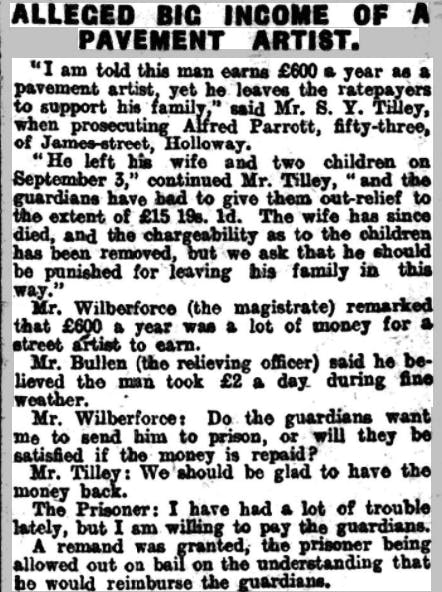 What became of Harry Kane's ancestors after this sorry affair? Perhaps the 1921 Census will shed more light when it's released in early 2022.
No doubt, we've only just scratched the surface of Harry Kane's family story. Like yours, it's bound to be full of twists and turns, intriguing connections, epic journeys and heartbreak. Where has your past taken you recently? Post your amazing discoveries on social media and tag @findmypast for a chance to be featured.
More on this topic:
Share this article
About the author