Family trees of The Crown season 6 actors reveal secrets and surprises
7-8 minute read
By Ellie Ayton
10 November 2023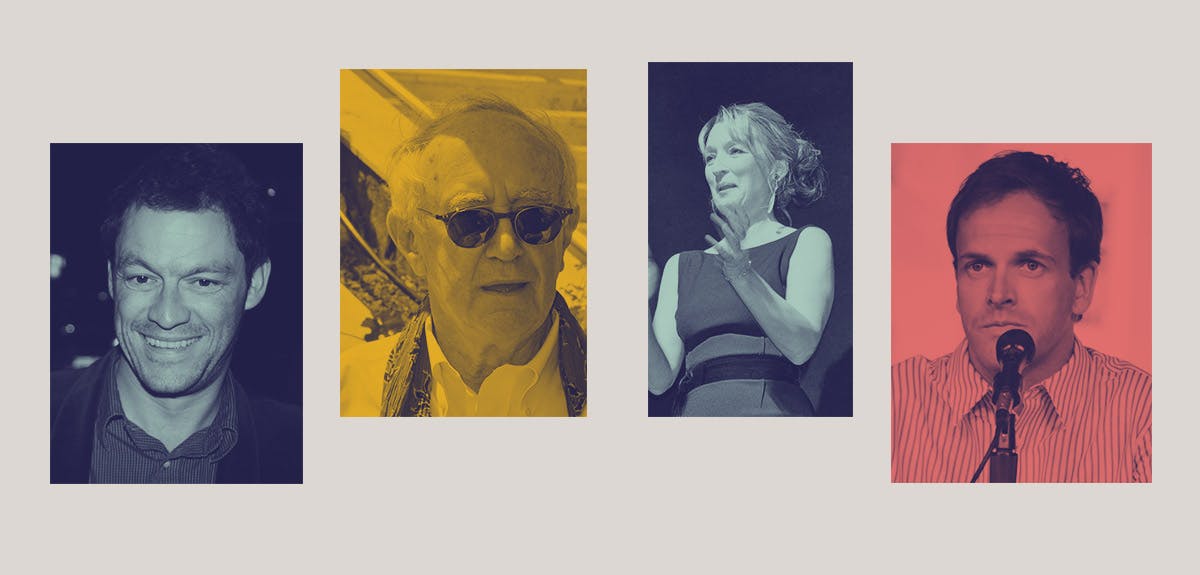 Political scandals, strong-willed characters and a story that transcends nations. You'd be forgiven for thinking we're talking about the events of The Crown, but in reality, we mean the stories contained within the family trees of those who star in the hit Netflix series.
The latest season of The Crown on Netflix continues the fictional dramatisation of the life of the late Queen Elizabeth II, the history of the royal family and the events that shaped Elizabeth's reign.
While season 5 covered the Windsor Castle fire of 1992 and the divorce of Prince Charles and Princess Diana, the first part of season 6 will focus on Princess Diana's final years, with Elizabeth Debicki continuing to play this key role.
The star-studded cast of Netflix's The Crown season five included:
Imelda Staunton as Queen Elizabeth II
Jonathan Pryce as Prince Philip
Lesley Manville as Princess Margaret
Elizabeth Debicki as Princess Diana
Dominic West as Prince Charles
Jonny Lee Miller as John Major
Bertie Carvel as Tony Blair
Olivia Williams as Camilla Parker-Bowles
They took over roles from the likes of Claire Foy, Olivia Coleman, Emma Corrin, Matt Smith and Tobias Menzies, who played the lead roles in the earlier seasons.
Season 6 sees the return of most of these cast members. A few fresh faces will also join the cast of actors depicting core members of the Royal Family. The young Prince William will be played by two relatively new actors - Rufus Kampa and Ed McVey - while Kate Middleton will be depicted by Meg Bellamy. Fflyn Edwards will be playing the young Prince Harry, while Prince Harry as a teen will be depicted by Luther Ford.
Believe it or not, Imelda Staunton - known for her role as Queen Elizabeth II - is married to Downton Abbey's Jim Carter, and their daughter is Bessie Carter of Bridgerton fame. Perhaps the acting genes run in the family.
We took to our family history records to uncover connections and stories for some of the other cast members, from a strong-willed miner to an outspoken journalist and a James Bond actor. Read on to see what we found.
Born in Flintshire in 1947, veteran actor Sir Jonathan Pryce has a whole host of acting credits to his name, from Game of Thrones to Tomorrow Never Dies and Pirates of the Caribbean. His family is predominantly Welsh, and his roots speak of strong characters in the face of adversity.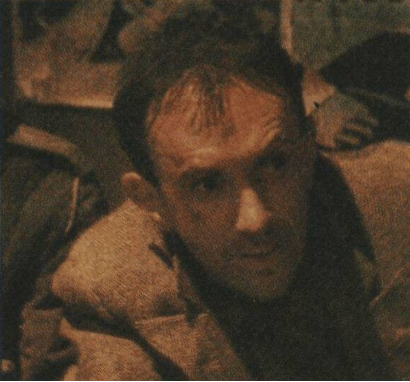 His great-grandfather, Elias Leighton, was at the centre of a high-profile court case in 1872. His employer, Mr Ormiston of the Flint Marsh Colliery Company, withheld his wages. Elias refused to take this lying down, and sued the company.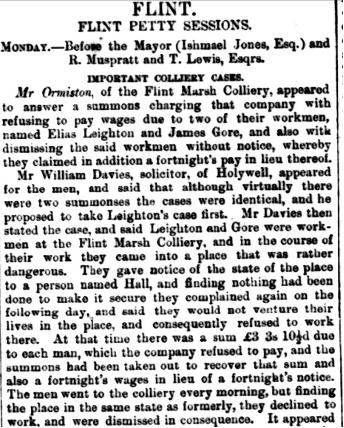 Mr Ormiston appeared at the Flint Petty Sessions to answer the charges. According to the report, Elias and other employees had arrived at work, but found the conditions to be too dangerous and the ventilation poor. Nothing was done to improve this, and they refused to work. Elias and another, James Gore, were dismissed without notice.
Elias wasn't the only one in Jonathan's family tree to strive for something better. In 1946, Jonathan's father, Isaac Price, wrote a letter to a local newspaper, stating his intentions to run as a candidate in the local elections.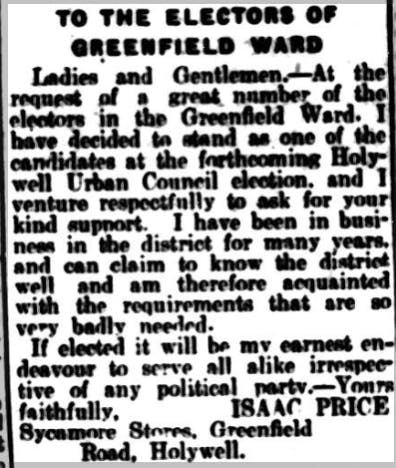 Isaac and his wife Margaret ran Sycamore Stores in Holywell. They appear many times together in the newspapers attending local events. In his own words, Isaac says he will 'endeavour to serve all alike irrespective of any political party'. This was just a year before Jonathan's birth.
Ed McVey's past is firmly rooted in the north of England, with ancestors from various northern counties, including Yorkshire where he and both of his parents are from.
Following the McVey line back to his paternal great-grandfather, we find William James McVey, born in 1888. The exact details of William's birth are elusive, due to a possible change to the spelling of his surname from McVeigh to McVey, as suggested by his probate record.

Here we also see that his son (and Ed's grandfather) Michael William McVey was a farmer by trade. But interestingly, William's own profession would see him pop up in a plethora of newspaper articles over the years...
The name William J. McVey F.A.I. (Fellow of the Auctioneers' Institute) is littered across the classified pages of newspapers such as the Yorkshire Post, the Leeds Intelligencer and the Lancashire Daily Post. WIlliam can be found selling an impressive variety of items out of corner shops, cafés and residential properties.

From auctioneers to farmers and actors, the McVey family tree is a reminder of the change in occupations we see as we follow our ancestors through the generations.
Actor Dominic Gerald Francis Eagleton West is of Irish descent and was born in Yorkshire. His paternal grandmother was Winifred F Eagleton, who was born in Missouri to Irish-emigrant parents. We've been able to trace her migration story through our extensive genealogy records.
She appears on the 1910 US Census with her Irish-born parents, Thomas F Eagleton (1860) and Mary (1862). They immigrated in 1879 and 1885 respectively. Winifred and her brother Mark were both born in Missouri.

Her parents had left Ireland for the United States, and later, Winifred began to make her own journey. She filled out a passport application in 1921, not long after she appeared on the 1920 US Census with her brother. According to the application, she planned to travel for around a year, visiting Britain, France, Belgium and Holland.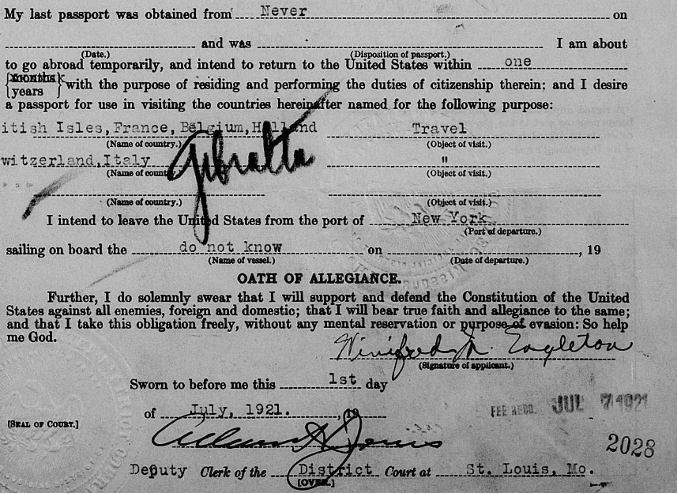 Though she did return to the US aboard the Carmania in the same year from Southampton, she must have later returned to Britain. She married Dominic's grandfather Harold Ernest George West in Manchester in 1924. Harold was the director of a chemical company and was no stranger to travel himself. We found him heading to Seattle in 1921 (aboard the Empress of Asia), and to New York in 1928, 1945 and 1947. 
Acting clearly runs in the genes for Jonny Lee Miller. He's the grandson of Bernard Lee, who starred as M in 11 of the earlier James Bond films. Bernard Lee's origins have always been a bit of a mystery. Until now.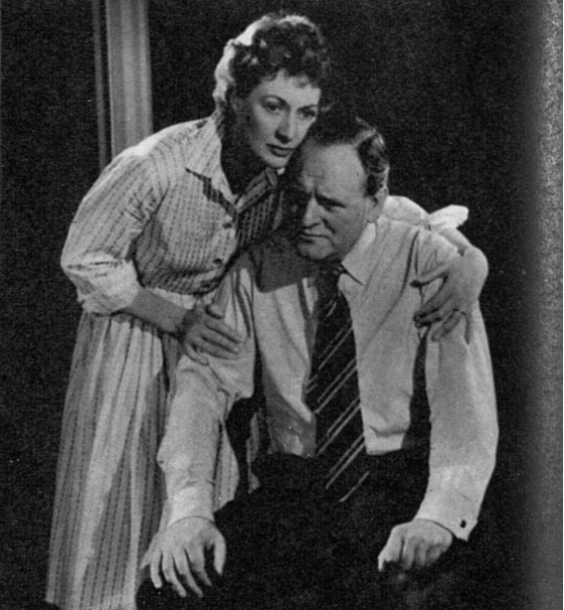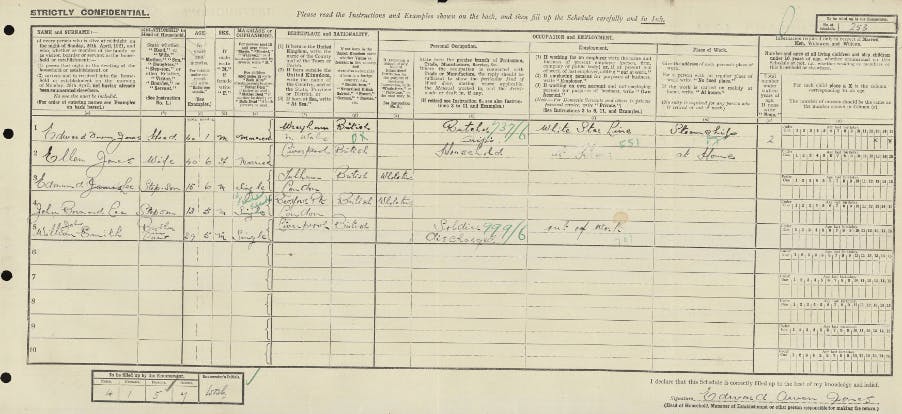 The record shows John Bernard Lee, born in Brentford, living with his brother Edmund, their mother Nellie, and their stepfather, Welshman Edward Owen Jones in West Derby, Liverpool.
At some point between the 1911 and 1921 censuses, Jonny's great-grandfather, Charles Edmund Lee, died. We know this because the family appear on the 1911 Census, but Nellie has remarried by 1921.
Charles Edmund Lee was also an actor, and was born in Armagh in 1864 - key details gleaned from the 1911 Census. We believe Charles died in 1917, spotting his will from that year.
Thanks to the 1921 Census, Jonny can now trace his ancestry back further than ever before. There's no end to the secrets and surprises waiting to be unlocked, especially now that the 1921 Census is included in our Premium subscription.
A connection to politics runs strong for the actor playing Labour prime minister Tony Blair. Bertie Carvel's great-grandfather was John Lees Carvel, a parliamentary journalist for The Star. He served in the Royal Navy Air Force as a lieutenant during the First World War.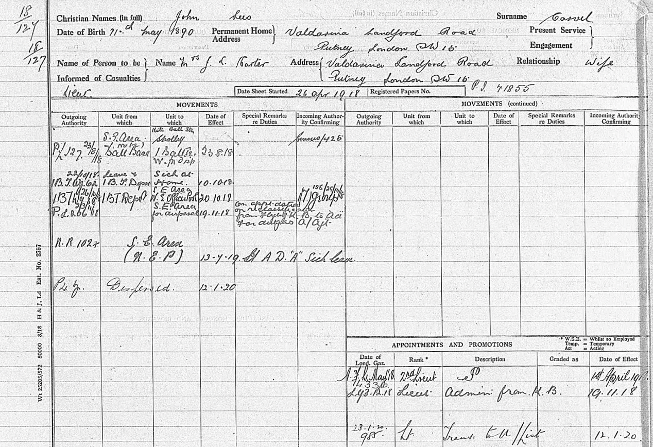 In 1947, he published remarks made to him by the Labour Chancellor, Hugh Dalton, about the upcoming budget. The prime minister at the time was Clement Attlee.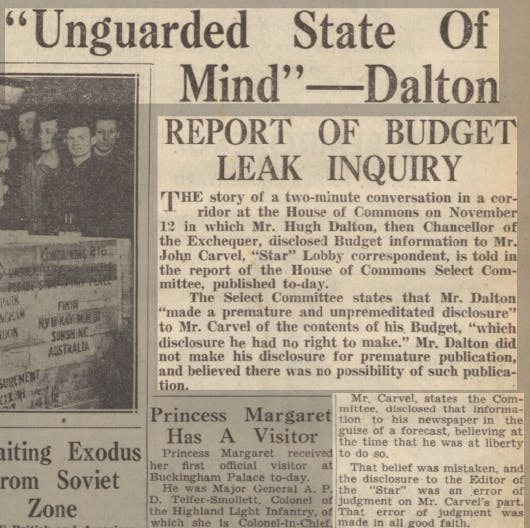 The news made the evening papers. The stock market was still open, and it caused economic chaos. As a result of the leak, Dalton quickly resigned.
As we binge season 6 of The Crown on Netflix, there's no better time to delve into the fascinating tales that lie within our very own family's past.
More on this topic:
Share this article
About the author