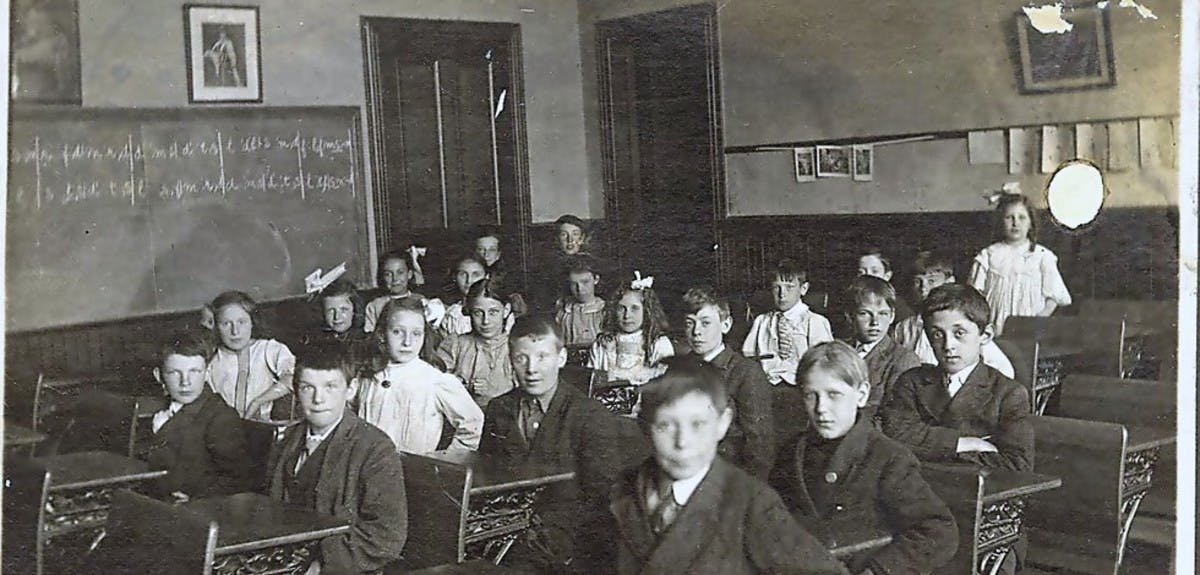 2.5 million historic school records published on Findmypast

This exciting collection captures a snapshot of school life across the UK prior to WW1, and reveals stories of tragedy and stoicism as well as everyday school life. They capture fascinating details of the last school days of the 'Lost Generation' - a generation of young men who fought at the front, many of whom did not return, including war poet Wilfred Owen.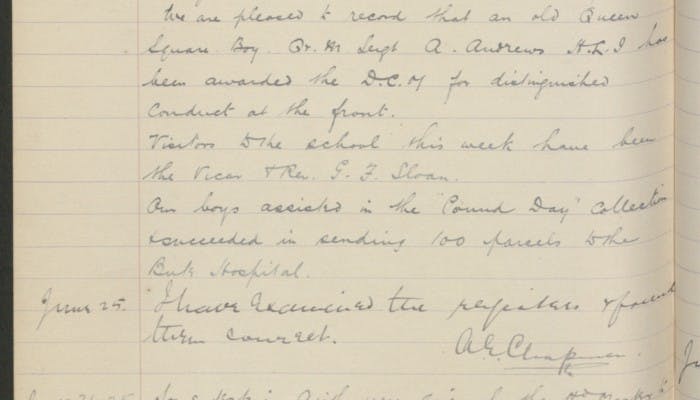 Exclusively available online at Findmypast, these records include handwritten registers, log-books (diaries recording the daily occurrences at the school, including absences, illnesses, visitors and holidays) and attendance records, revealing our ancestors' school days in detail.

The records show that classes including Responsibility, Duty, Sympathy and Self-Sacrifice alongside Criticism, Sewing and Objects were taught in schools in 1914 - a useful set of skills for the boys who became known as  the 'Lost Generation' who had to leave school to fight for their country. An estimated 11% of the boys who left to fight were killed in the war. For those left behind, the quality of teaching is shown to have suffered; many classes were left without teachers as they went to fight at the front in Belgium and France. One teacher noted that 'no real progress can be made by these classes under the circumstances'.

Famous WW1 soldiers found in the records
The school days of many WW1 soldiers, poets and artists, including artist and writer Wyndham Lewis, and celebrated poet Wilfred Owen can be found in the records. Tragically, Owen didn't return from the front, but his poetry about the horrors of war lives on. The records show that, unlike many boys in his Birkenhead school, Owen didn't pay an extra fee to do gym. However, his father, a Station Master, paid extra for his son to take 'L' - probably standing for 'Latin'. Could these lessons have inspired the famous war poem Dulce et Decorum est?

Although the school leaving age at the time of these records changed from 10 to 14 years, many children are shown to have left school early. Tragic reasons for early leaving include 'discharge owing to impending blindness' and 'died in workhouse hospital'.  Children can be traced throughout their academic career by their entries in the annual register. These records include infant schools with children as young as three, so you may be able to trace your ancestors' lives from infanthood onwards.

The registers contain details like the name of and type of school, name and address of pupils, date of admission, date of leaving, name of parent and/or guardian, date of birth, whether parents are living or dead, parent's occupation; some might include details of dental inspections, diphtheria immunisation, exemption from religious instruction and which subjects a pupil paid money to take.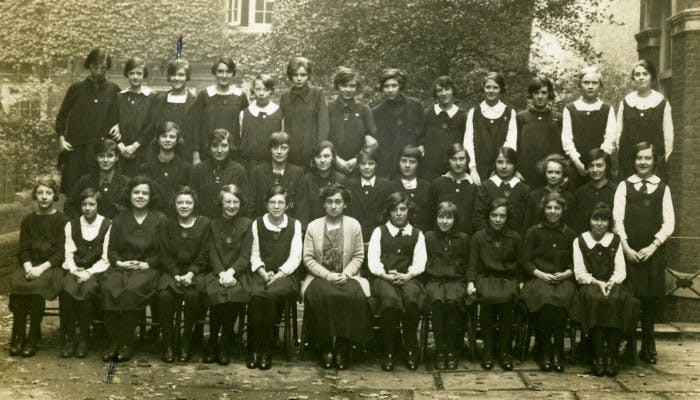 Find historic school records from around the UK
The publication of this national collection marks the first time so many record offices, archives and schools from around the country have collaborated on one project to digitise history. The records will be released in three phases. This release includes records from 1500 schools from 12 counties across England and Wales - Bedfordshire, Buckinghamshire, Hertfordshire, Cambridgeshire, Cheshire, Devon, Huntingdonshire, Kent, Lancashire, Middlesex, Surrey, Wiltshire and Glamorganshire – and also Westminster. The next phases will be in Spring 2015 and Autumn 2015.

This project will bring together school records held by nearly 100 archives and schools throughout England and Wales. The project was facilitated by the Archives and Records Association (UK & Ireland) – ARA - the lead membership body for archivists, records managers and conservators, and was conceived and coordinated by The National Archives.