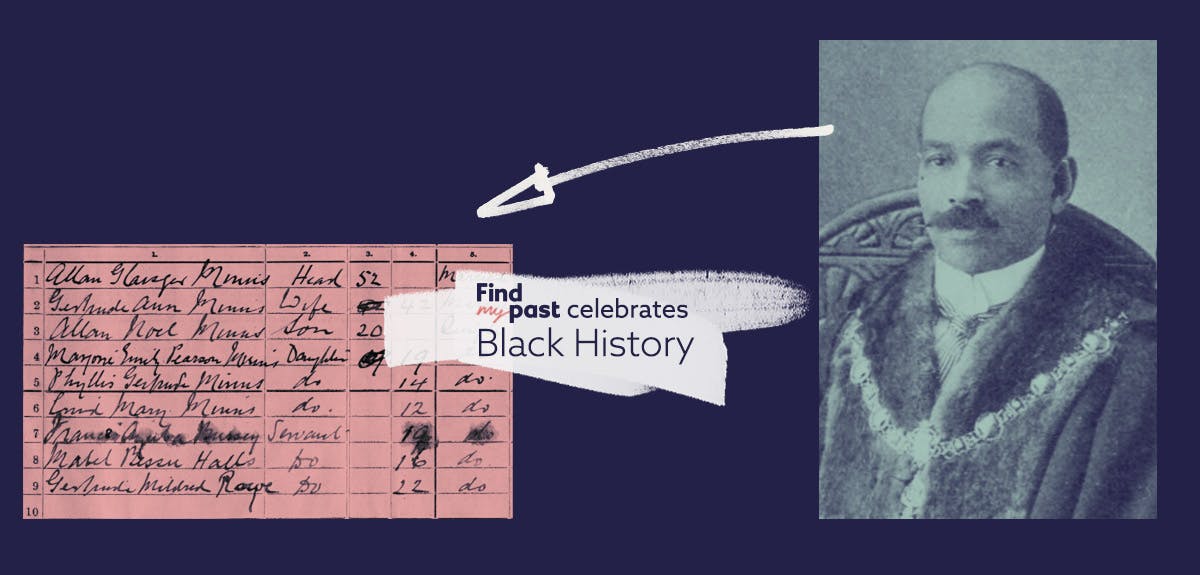 Who were the first Black British mayors?
Have you heard of Allan Glaisyer Minns and John Richard Archer? If not, you should have. They led the way for Black people in British public office.
A local mayor is a civic dignitary with largely ceremonial power. He – and traditionally it would be a man – would be elected annually from among the ranks of the local councillors, chair their council meetings and hold a decisive casting vote if required. As we continue our exploration of Black British firsts, we're taking a closer look at the first Black mayors in Britain.
A mayoralty is a position of responsibility but, more than that, a sign of community recognition and confidence. Because of this, it is interesting to look back at the first Black British mayors. To have achieved this local status, each of them must have acquired a reputation as a trustworthy, upstanding and influential citizen, presumably through their business or professional activities. A Black man achieving that kind of standing in his community in 19th or early 20th century Britain also suggests that he had the determination and charisma to win the acceptance of his peers.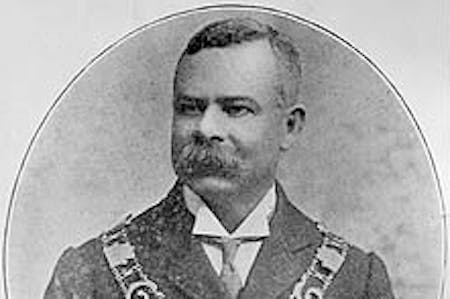 It appears that Allan Glaisyer Minns was the first Black British local mayor. He was born in 1858 in Inagua, the Bahamas. His paternal grandmother was a former slave. He was educated at Nassau Grammar School, an Anglican secondary school for boys which did not operate a colour bar and aspired to get its pupils into a British university or a profession. Minns progressed from there to study medicine and train as a doctor at Guy's Hospital in London.
He was duly admitted into the British Medical Association in 1884, enabling him to practise as a doctor. Minns went into general practice in Thetford, Norfolk in 1885 and remained in the town for 38 years. During that time, he had the opportunity to serve the community and win the trust and confidence of its establishment. He was elected to the town council and in 1904 took the mayoralty for the first of two terms of office.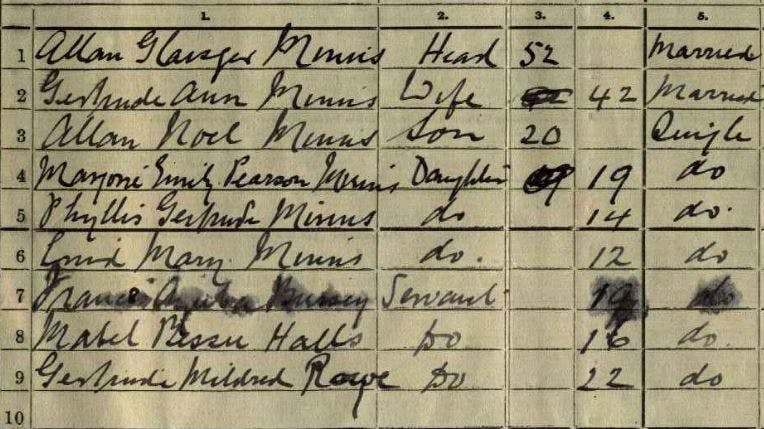 John Richard Archer was another early Black British mayor. He was a few years the junior of Dr Minns, having been born on Merseyside in 1863 to a Black mariner father and Irish Catholic mother. He appears to have been a very different sort of man, working as a merchant seaman and then trying his hand at various jobs before entering politics. On the 1901 Census, he is listed as a professional singer and in 1911, as a photographer.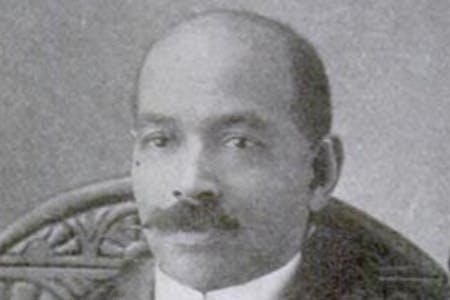 Archer was aligned to left-of-centre politics and a supporter of trade unionism. He was elected as a Progressive Party local councillor for the London Borough of Battersea in both 1906 and 1912. It was during his second term in office that he became Mayor of Battersea. He was well aware of the historic significance of his election (and probably unaware of his forerunner Dr Minns in his quiet Thetford medical practice).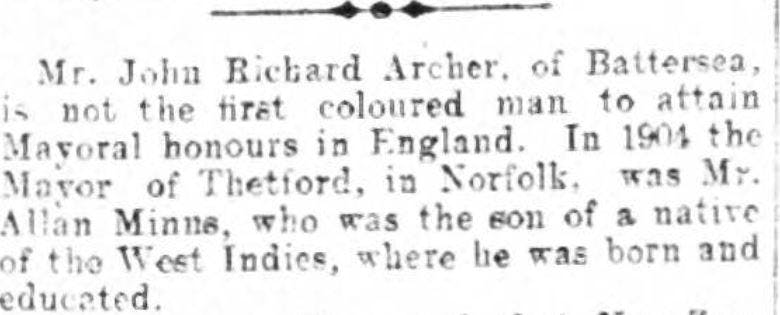 Do you have a pioneering Black ancestor in your family tree? We'd love to hear about your discoveries. Use #FindmypastFeatured on your Facebook, Instagram or Twitter posts to share your stories with us.