Devon
Explore amazing family tree stories with Devon records online
What kind of life did your family lead in Devon? Find out with exclusive Devon archives online at Findmypast. View Devon parish registers to trace baptism, marriage and burial details, spot familiar names in school admission records and more. 
A quick dip into Devon's history and culture
Devon has been a shire since the 8th century. Its two cities are Exeter and Plymouth.
Over the centuries, Devonians have earned a living through agriculture, copper, lead and tin mining, and fishing. Today tourism makes a significant contribution to its economy, as well as the financial and digital industries. Was your long-lost cousin once a tinner on Dartmoor? Did your distant Devon relative fish for silver darlings, better known as herring?
Dartmoor is the atmospheric setting for the Arthur Conan Doyle crime novel, The Hound of the Baskervilles. Tavistock was the birthplace of Sir Francis Drake, the first Englishman to circumnavigate the world and the famous pilgrim ship, Mayflower, set sail from Plymouth in 1620.
Devon, like neighbouring Cornwall, is known for its cream teas, though the cream goes on the scone before the jam, unlike the Cornish version.
For over 200 years, parts of Dartmoor National Park have been used as military firing ranges.
Only at Findmypast
Unlock new chapters in your family story with exclusive Devon records online.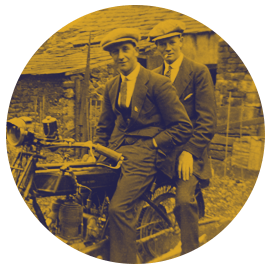 The 1921 Census
This detailed snapshot of your Devon relatives' lives reveals where they were, who they were with and what they were doing on 19 June 1921.
Search now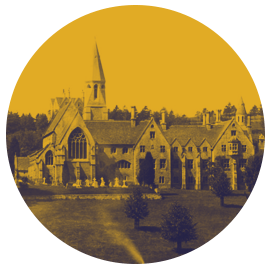 The Catholic Heritage Archive
Trace Catholic connections in Devon with unique baptism, marriage and congregational records from the Diocese of Plymouth.
Search now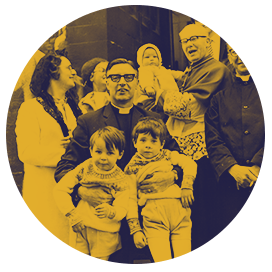 Devon parish registers
Uncover the facts behind your Devon ancestors' most important life moments in Church of England parish records dating as far back as medieval times.
Search now
The place to go for Devon heritage
"Findmypast is particularly good for those researching in the West Devon area. All of their Plymouth birth, marriage and death records are easy to search."
Yvonne
Trustpilot review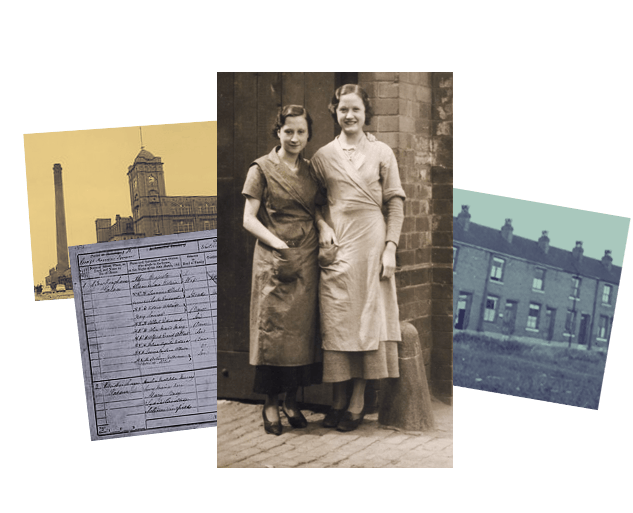 Essential Devon family history records dating back centuries
Our historical Devon records are a goldmine of information on your ancestors and their incredible stories.
Find Devon ancestors now
Enter a detail or two to see Devon family records at your fingertips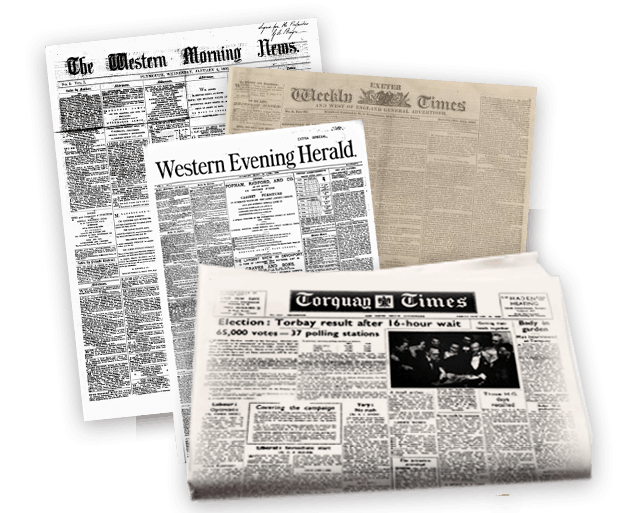 Decades of digitised Devon newspaper archives
Discover endless family stories from yesteryear in our vast online collection of Devon newspapers.
Records covering the length and breadth of England
Whether your ancestors were city dwellers or country folk, you can trace their life stories with Findmypast. Explore our countrywide collection of historical resources to see where your past takes you.
Choose a region from the map or drop-down list to access local record collections and trace English family history, county by county.