Diverting Durham and surprising Salisbury: Here are some of history's most newsworthy cities...
3-4 minute read
By Daisy Goddard
16 October 2023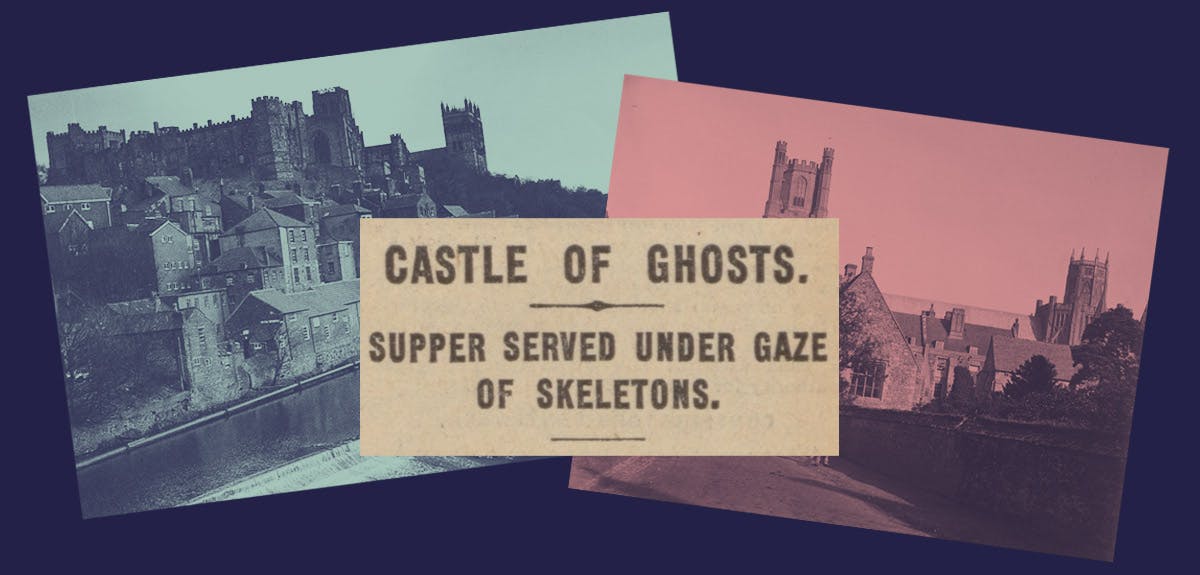 We've harnessed the power of our newspaper collection to determine some of Britain and Ireland's most newsworthy places. Whether for haunted happenings or grizzly crimes, does your hometown appear within our 71 million pages?
The city that came out on top might surprise you. Read on to find out which five cities have been most talked about in our collection...
And the number one spot goes to... 
Are you surprised to learn that history's most newsworthy city is none other than Durham, in the North-East of England?
Durham is today known for its prestigious University and medieval Castle, but this hilly city has a long and fascinating history.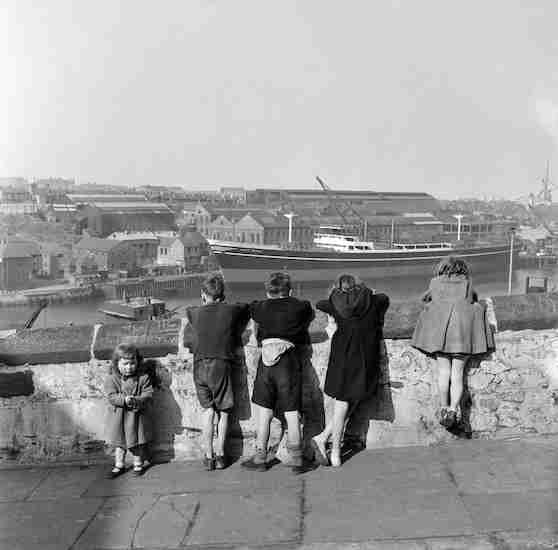 Over three centuries, it was featured in our newspaper collection over 6.7 million times - that's roughly 313 times per local resident. Our experts have offered a few possible explanations for Durham's fame. 
Firstly, the area's strong mining industry meant that Durham was at the heart of the industrial action of the 1890s. There was a fierce battle over pay between County Durham's mine owners and the Durham Miners' Association in 1893, which was reported on extensively.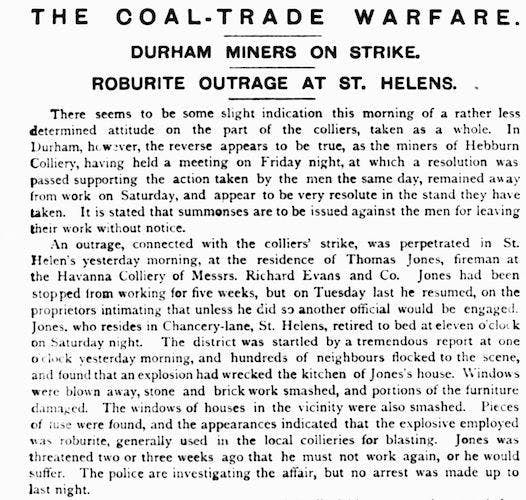 Since 1871, the city has hosted the Durham Miners' Gala – an annual event that grew out of the area's lively union movement. 
There are more than a few notable names from Durham. Stan Laurel – the famous English comic of Laurel and Hardy fame – was born in Ulverston in 1890, and spent his schooldays in Bishop Auckland, County Durham. 
Musician John O'Neill, known for singing and playing trumpet with The Michael Sammes Singers, also hailed from Durham. 
Things that go bump in the night 
Durham Castle is said to be haunted by not one, but two ghosts – those of the Grey Lady, the wife of a 19th century bishop, and Frederick Copeman, a former student of, and tutor at the university.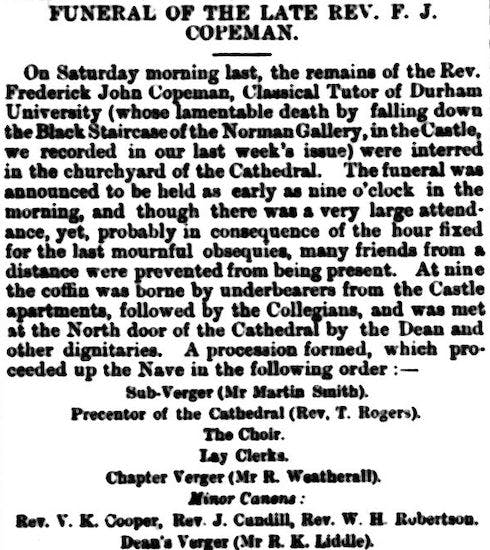 Many unnerving sightings within the castle walls have made the local papers over the years.
With a little digging into the newspaper collection, we discovered that Frederick Copeman sadly died in the summer of 1880 after 'falling down the Black Staircase of the Norman Gallery in the Castle'. Given his unfortunate cause of death, it's no wonder that Frederick's name achieved folklore status in Durham and beyond.
Here's what else we discovered
Durham isn't the only newsworthy location to be found in our collection. Here is the top-five that our analysis uncovered:
Durham, County Durham 
York, North Yorkshire 
Salisbury, Wiltshire 
Armagh, County Armagh
Oxford, Oxfordshire
Ely, Cambridgeshire 
Bath, Somerset
Cambridge, Cambridgeshire
Lincoln, Lincolnshire
Newry, County Down
With the most hits for the term 'ghost' Ely may just be the most haunted city... it might also be the most full of petty crime, with frequent mentions of pickpockets within our historical newspaper pages.
York, as told through our newspapers
Much of York's historical newspaper coverage centred around the heroes of Yorkshire's two military regiments - the Dragoons and Hussars - during the Anglo-Boer War, World War 1, and World War 2. One such figure was Lieutenant Colonel Bertram Best-Dunkley, who was awarded the Victoria Cross in 1917 for his 'most conspicuous bravery and devotion to duty' during the Battle of Passchendaele. 
York also topped the charts for use of the word 'famous' – after all, many famous events have taken place in the historic city, from the founding of Rowntree's confectionary in 1826 to the execution of Dick Turpin in 1739. 
History's least newsworthy city?
Our research found Milton Keynes in Buckinghamshire to be the least newsworthy city in our collection.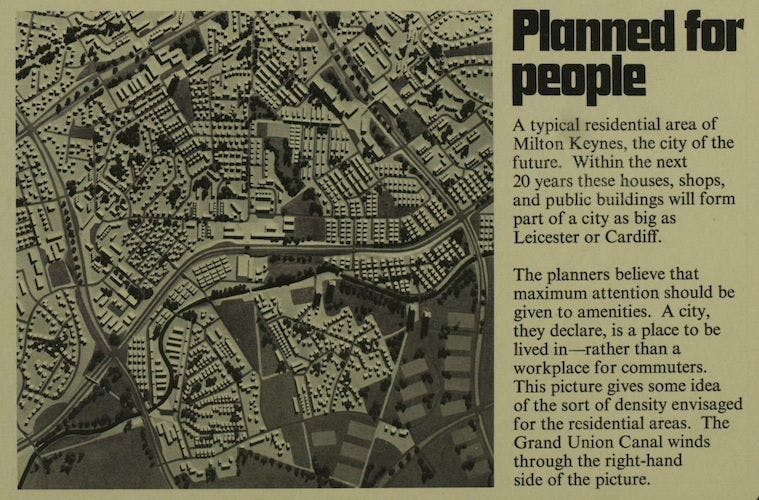 Given that it was only founded in 1967, its short history explains why it appears in the newspapers far less than historic cities like York and Durham.
What will you discover within the newspaper collection?
Our research specialist Jen Baldwin explains these fascinating findings:
"
What's fascinating is that the themes that drive our news haven't changed that much over the past few hundred years, it's the people and their experiences that have. The UK's cities are rich in history, but what grabs our attention is the unique human stories – from finding fame to standing trial in court or sacrifice during the War... We hope that these stories inspire people to unlock their own fascinating family stories and secrets – and find out something about themselves in the process too.
"
With Findmypast's newspaper archive, searching is simple yet powerful. Start with just a name or keyword and our smart filters will help you pinpoint the pages that matter to you.
More on this topic:
Share this article
About the author